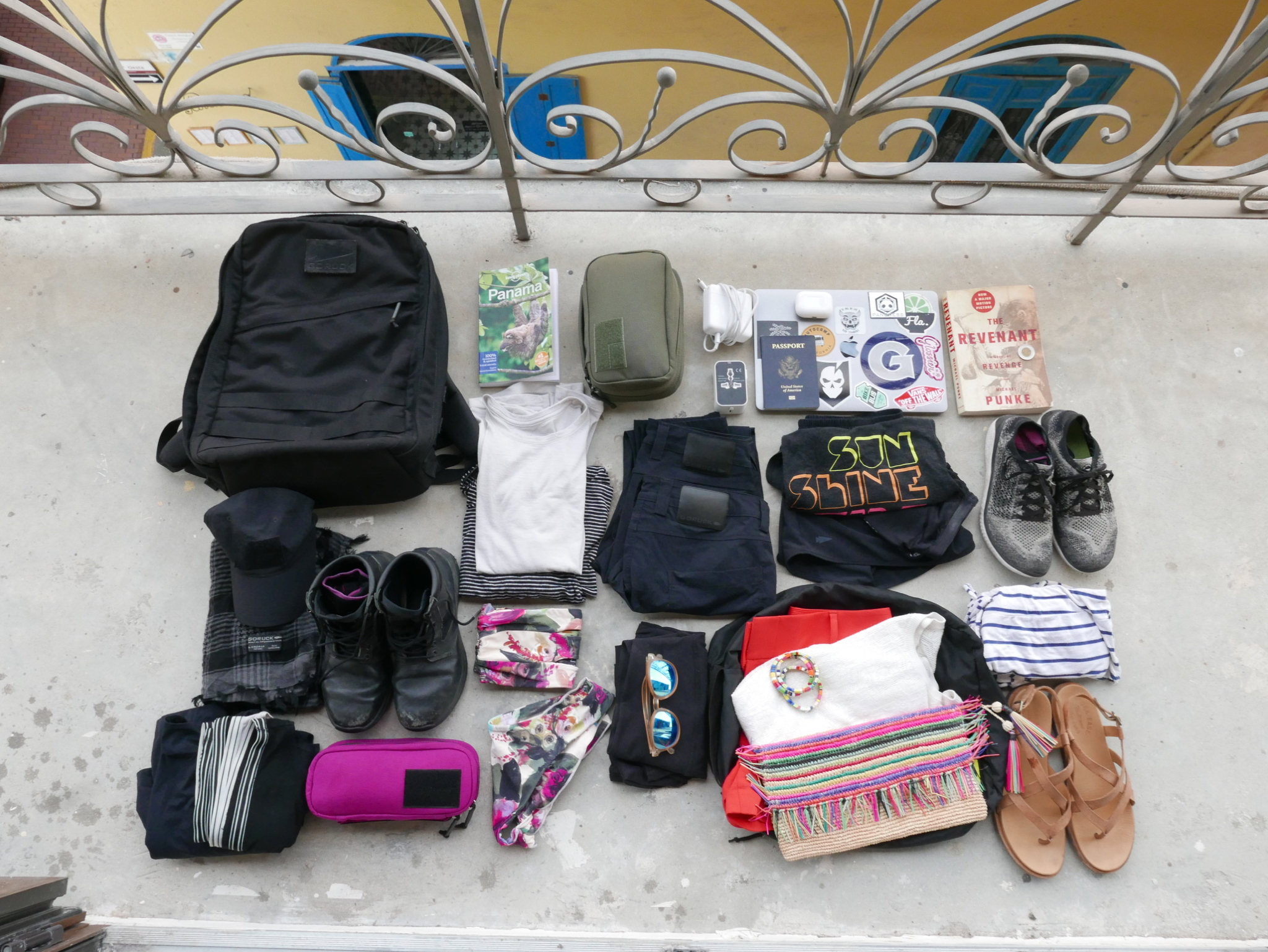 No matter where you're going, women of all walks of life can use this packing list as a starting point for travel.
First things first, we'll break down what to pack in your bag. Then, we'll go over some travel tips on how to build out a wardrobe that allows you to pack light and adjust easily for different types of travel. There's a lot of trial and error in this process and even the most experienced travelers are constantly tweaking their pack outs and upgrading items as they try out new methods and products.
So over-packers and one-bag travelers alike, these packing tips are for you. No matter where you're traveling, use this packing list for women to make sure you have everything you actually need and nothing you don't because you aren't bringing half your closet and a slew of roll bags. Why wouldn't you want to increase efficiency in travel and enjoy saving time, money, and energy by learning to pack lighter?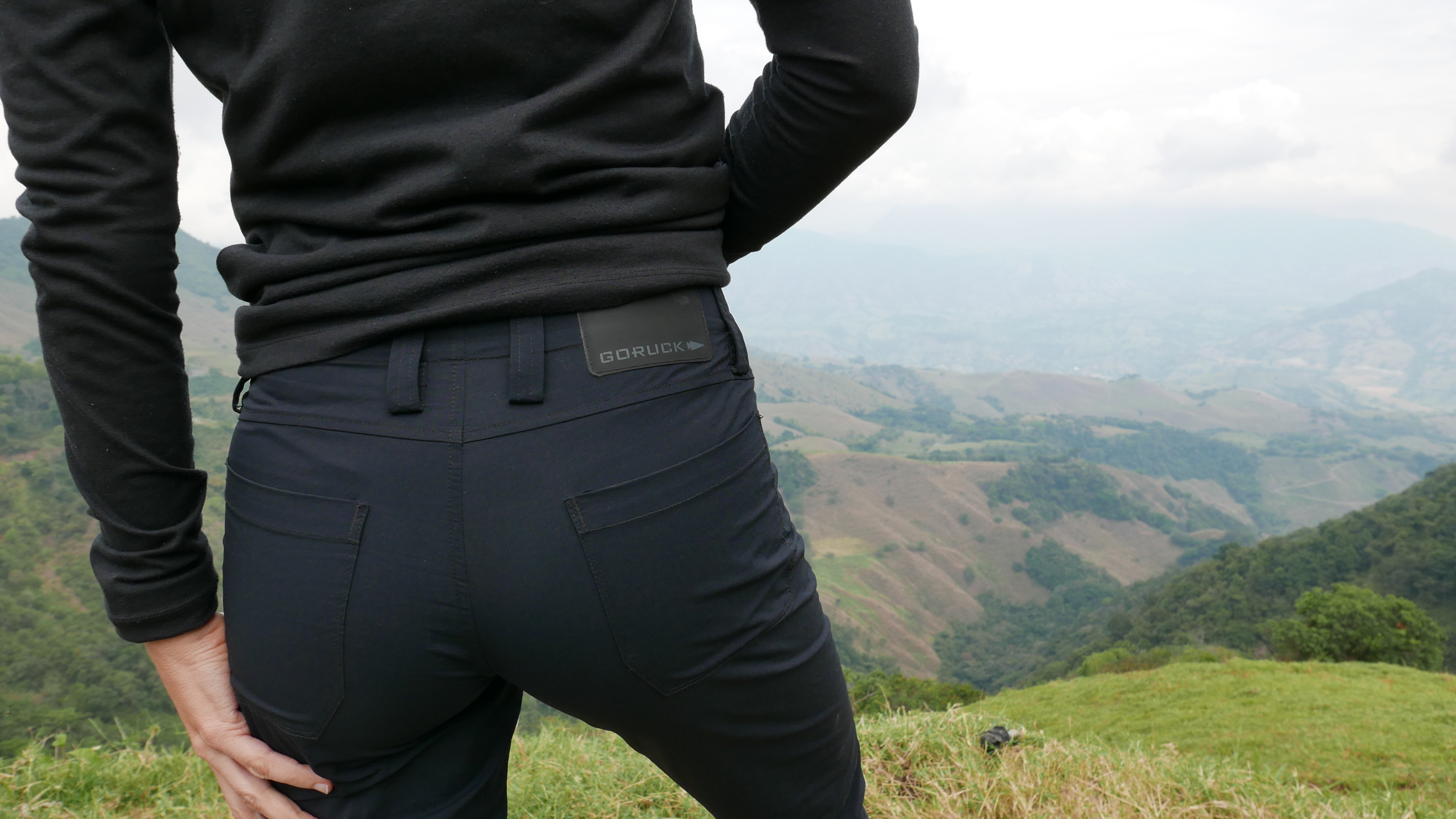 The Carry-On Packing List for Women
Clothing and Accessories
The more you travel, the better you can get at it. You realize what items are your favorites and most practical for traveling. Once you find what works, keep packing this same basic wardrobe no matter where you are going. Make adjustments for climate – more warmer layers if you are traveling somewhere cold or during winter or throw in a sundress and sandals if you are headed somewhere warm. Aside from a few variations due to climate or planned activity, the basics of what you pack don't change that much from trip to trip. Depending on the length of your trip, include what you love to wear in your everyday life, add layers or any special items as needed, and pack the following basics:
4-5 tops, depending on length of your trip

1 long-sleeved shirt, sweater, or blazer (for business trips)

1

jacket

2-3 bottoms

1 dress (if you bring a dress, bring one less pair of bottoms and one less top)

2-6 pairs of

underwear

, depending on length of your trip

2-3 pairs of

socks

, depending on length of your trip

2-3

bras

(sports bra and everyday)

1 swimsuit (always bring one, no matter where you are going) 

1 set of clothes to sleep in

1 set of workout clothes

Shemagh or scarf (for added warmth and light/sound barrier; also as an improvised mask or tourniquet in an emergency)
Sunglasses and foldable hat
Gloves (as needed)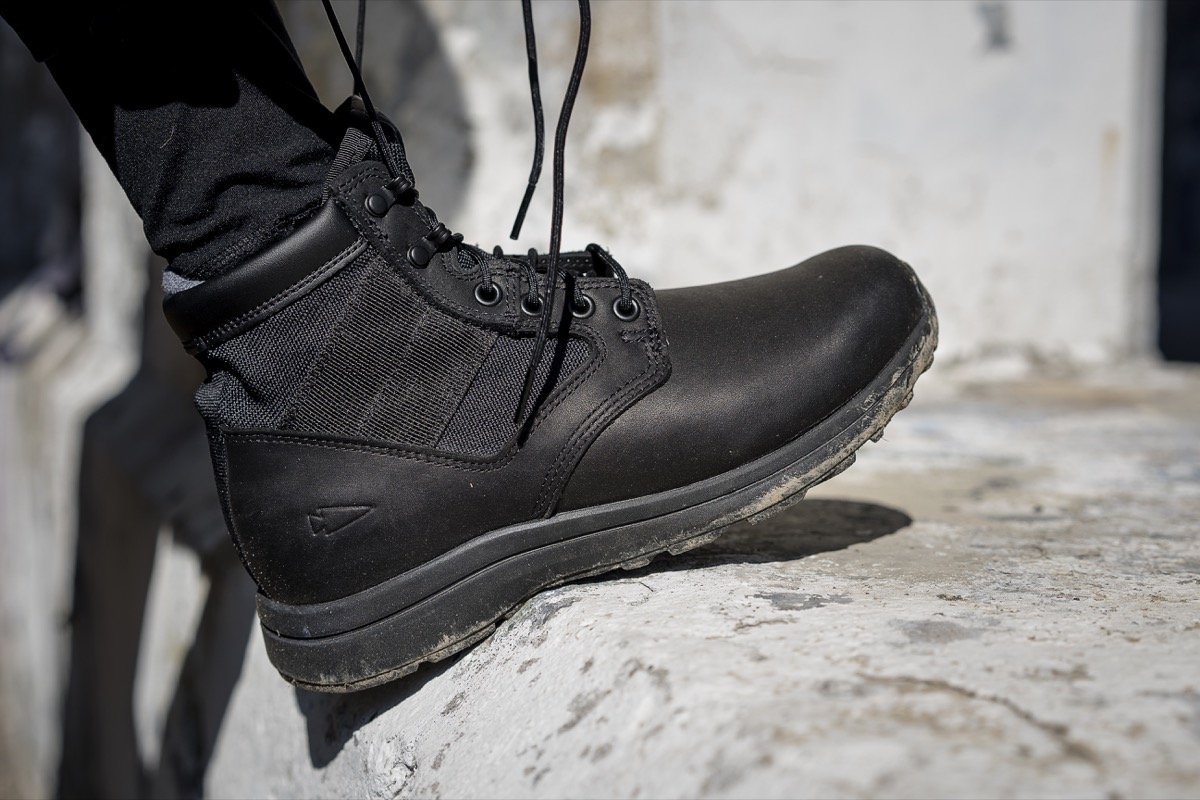 Footwear
Footwear is the hardest part for female travelers; it is easy to overpack footwear because women have a lot more options and requirements when it comes to shoes.
Use this general rule of thumb: bring two pairs of good shoes or boots for movement plus one pair for fun.
One pair needs to be closed-toe for traveling or moving through urban or rural areas. Think about what type of shoe you'd want to wear if you had to walk out of a burning building with broken glass. Boots are the preferred protective footwear for travel. The second pair should be something that you feel comfortable working out in or walking around a city all day in. The third pair is optional for something fun or special you may have planned: rock-climbing, flip-flops for the beach, a pair of sandals or wedges for a more upscale night on the town.
One pair of closed toe boots to wear while traveling

One pair of sneakers or comfortable walking shoes
One additional pair for fun or planned activities like sandals, heels, or flip flips

Toiletries and Makeup
Same deal with your toiletries and makeup as your clothing – pick your favorite essentials and simplify the process while on the road aka leave the multi-step routines for when you are at home. Use travel-sized bottles (TSA limits liquid to 3.4 oz or 100 mL) and, when possible, choose TSA-friendly bars and powders over messy liquids. 
Pro tip: once you build out your go-to toiletry/makeup kit for traveling, leave it packed and ready to grab and go in a Field Pocket. Buy duplicates of that you use at home and replenish as needed. Just don't waste your time unpacking and repacking it for every trip. Field Pockets are also great for storing jewelry and smaller accessories: earrings and hair clips can be pinned on the inner webbing while necklaces and bracelets can go inside the zippered compartment in a soft jewelry bag or stand-alone.
Toothbrush

Toothpaste

Hand sanitizer

Sunscreen

Bug spray 

Shampoo 

Conditioner

Face moisturizer/body lotion 

Cleanser/makeup remover 

Razor

Deodorant

Chapstick

Basic face makeup (foundation, concealer)

Makeup essentials (lipstick, eyeliner, mascara)

Hair product and/or small brush (if you use it)

Anti-viral face mask (for use on the airplane, airport, and other crowded areas)

Feminine hygiene products (consider reusable menstrual cups)
Travel Essentials and Electronics
You can't leave home without many of these items, cross-check to see which ones you need for your trip. Use a secure and convenient place to store them on your trip like the Wire Dopp.
Passport or ID

CDC shot record

Water bottle

Wallet (pared down, don't bring anything unnecessary and a hassle to replace)

Ballpoint pen (depending on the type, can also be used as an improvised weapon for self-defense)

Sharpie

Notebook

Healthy snacks

Headphones

Phone

Camera 

Laptop or tablet 

Chargers 

Adaptor (if going international)

Prescription (and hard to find) medicines

Dry sack for wet or soiled clothing

Build Out a Uniform for Travel
Coming up with a "uniform" of sorts takes the guesswork out of "what should I wear?" and allows you to spend more time on more important things like reading a great book on where you are going or spending time with loved ones. Essentially, this is what building out a capsule wardrobe is all about: you invest in good quality pieces of apparel that you feel and look great in. Then, depending on the situation or event, you adapt your uniform with some favorite accessories to add variety.
The first step is to identify your favorite gear and apparel that end up being go-to travel pieces. This is easy because, guess what, these are the same items you like to wear and use when you are at home. A big mistake that people often make is thinking that you need to look and do things differently when you travel than your normal daily life. You don't need to dress like Crocodile Dundee when you go to Australia (unless you want to make your friends laugh). The same goes for doing things. Be comfortable in your own skin and build our your wardrobe accordingly. 
Here are some quick tips to consider when designing your travel uniform:
Buy quality, not quantity – less is still more.

Choose fabrics that dry fast, clean well, don't require an iron, and move with you.

Make sure you have clothes you can layer.

Look good, feel good.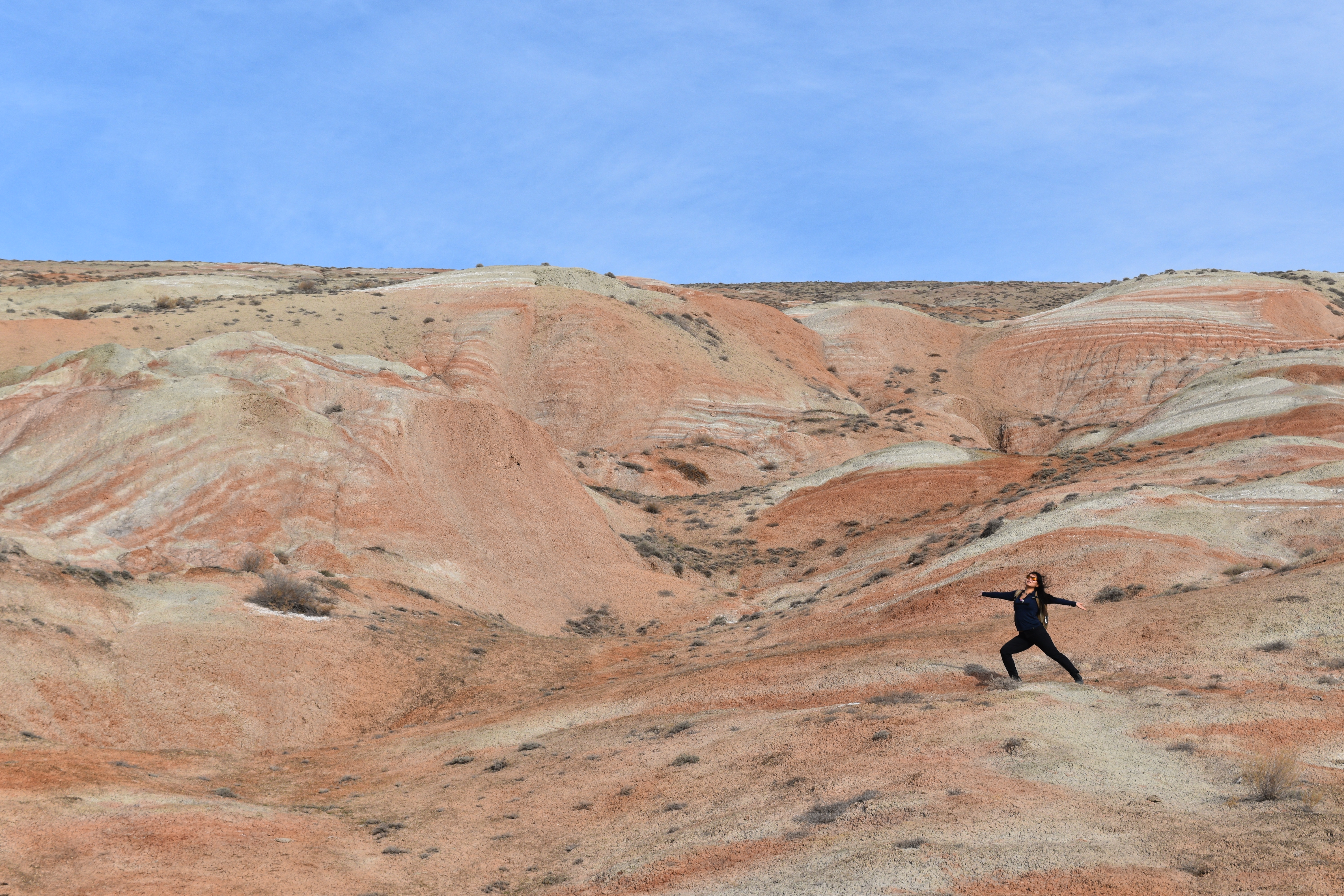 Packing for Special Events or Far Off Places
Just because you are going to an exciting new place or a destination wedding doesn't mean you have to throw out all your packing tips and travel hacks. On the contrary, this is where you as an empowered and seasoned traveler get to impress others with your packing prowess and one bag travel.
Remember: being culturally sensitive is not only polite, it is also a survival skill. When visiting places with cultural sensitivities on a woman's appearance, a larger scarf or shemagh can really come in handy. It is also not a bad idea to plan to buy a local outfit in order to blend in more – a sari while traveling in India, a djellaba or colorful kanga depending on where you are traveling in Africa, a chompa while in the Andes mountains. You can keep this locally-acquired as a souvenir (because you have room to spare in your bag) or leave it behind for someone else to find.
If you are going to a destination wedding in a warm climate consider swapping out boots for cross trainers on your travel days. Throw in a pair of heels for the wedding and flip flops for beach or pool. Trade shorts or pants for a dress or two, plus jewelry and accessories along with your regular travel uniform clothes and a swimsuit and you're all set. 
Pro tip: consider going to a local salon or using a service like Glamsquad for hair and makeup services for special events while traveling. It saves space in your rucksack because you don't need to bring extra hair and makeup products and tools. Or, just plan to go for a more natural look.
---
Featured Gear: