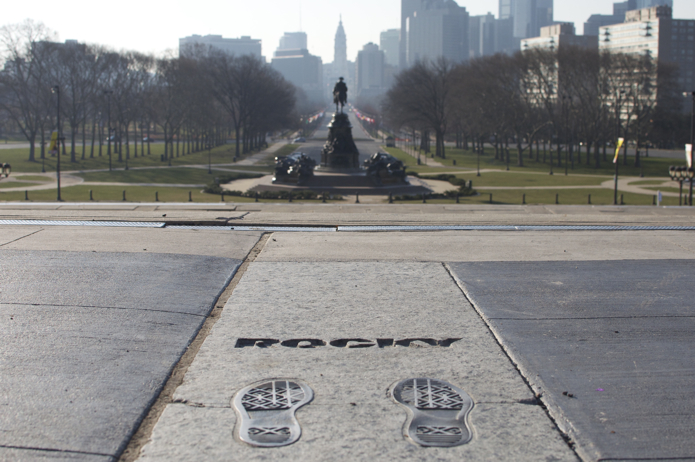 When in Philly, the Rocky Steps are a must. Officially, they are the entrance steps to the Philadelphia Museum of Art, but unofficially they stand on their own, inviting all fellow underdogs to run up, preferably with fists in the air.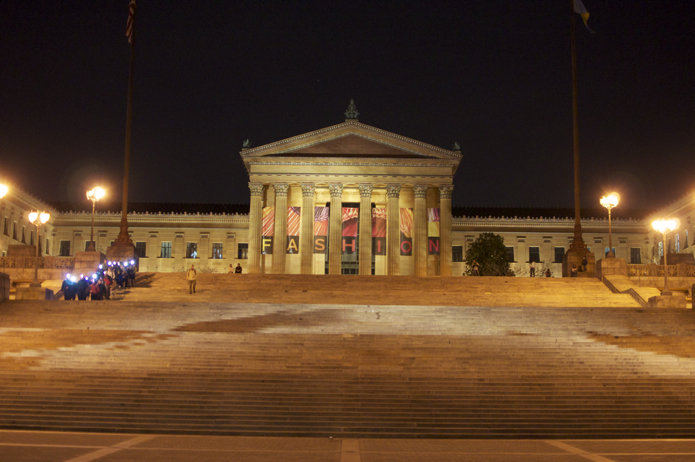 Like cheesesteaks and the Eagles, 72 step repeats are a Philly favorite. Local is always the right answer, so we couldn't deny the Challenge takers this opportunity as they began their guided tour of our country's first capital city.

The famous Rocky statue has now been relegated to the base of the art museum. Something about disassociating it from the high art in the museum itself. For Rocky's response, see Rocky III.

A false finish in LOVE Park.  The final stretch in the city of brotherly love still had some distance, and its finish line was still unknown to the team. (If you look closely, beneath the LOVE statue, you can see it.)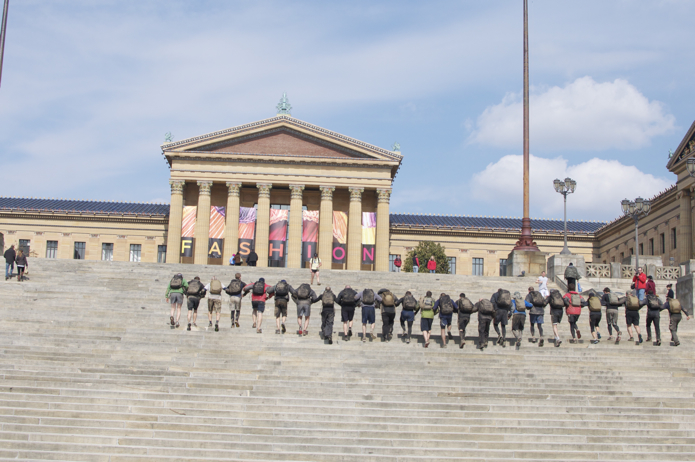 A guided tour is best when shared, and even better when all who start finish together.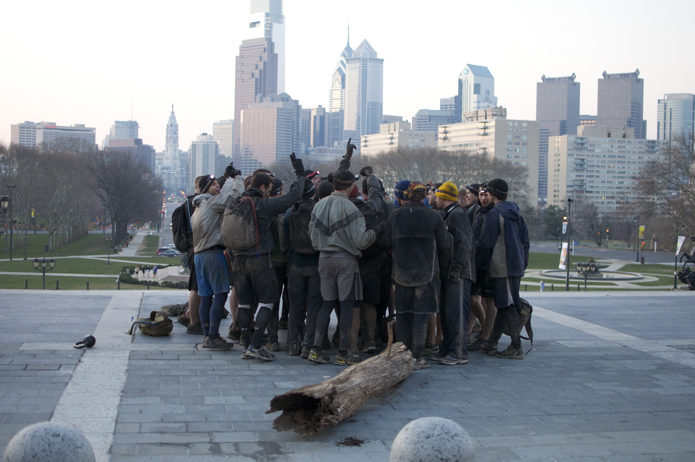 Set to a familiar backdrop, the team first looked inward atop the Rocky steps and, by this point, all of Philly.