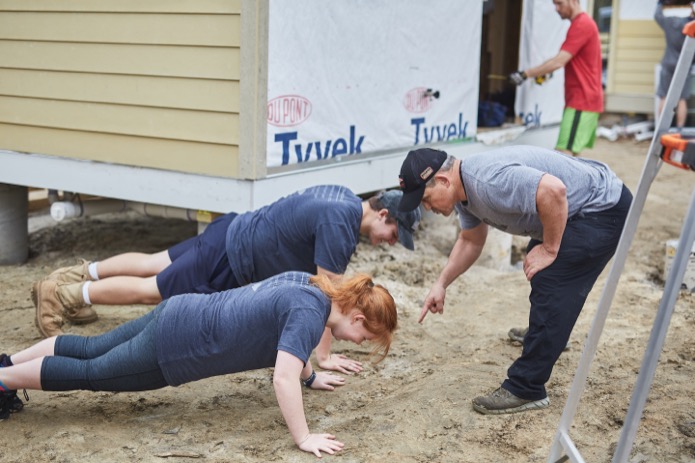 Hey y'all, I shadowed the Service Brewing GORUCK Light in Savannah, Georgia. Read the story and check out more photos from the event here. It is always great to see new and old friends at GORUCK events and this time I was able to meet Cadre Fagan for the first time. He was there as a participant and brought two of his cadets to participate in the event with him. Cadre Fagan told me a little bit about his cadets:
"My cadets know that I stay active either doing GORUCK or many other mud runs. I challenge them to live life to the fullest and always push for more that life has to offer and to never ever give up.  I've been teaching JROTC at Hart County High School since 2006 after retiring from Special Forces aka Green Berets in 2004. I do all of the physical side of the program and try to set the example for them to follow by doing all of  the physical training with them during the year.  Since I started as Cadre for GORUCK (about 2 1/2 years), I have had 10 cadets do my GORUCKs from Greenville to Raleigh and 2 of them have earned the "I AM FAGAN " patch by completing 3 of my events The cadets also earn the OFF COURSE RACE ribbon for the GORUCK and any other type of race that they do on their own time.  I also buy them there first JROTC shirt. We evaluate the cadets in all aspects of their life because they represent JROTC, the Military and all service members past, present and future.  We are family and they are the future of the USA."

-Cadre Fagan 
It was great to see his cadets participate in this event and get their first GORUCK patches. Thank you Cadre Fagan for making better Americans.

Christopher Goad
AKA
Bomber