BELLBROOK, OHIO, USA
HOME BASE OF GORUCK SELECTION 018
Annually, we run an event called GORUCK Selection. It's the only event that we recommend you NOT sign up for. It's 48+ hours and it's patterned after Special Forces Assessment and Selection. The Cadre's role is to get participants to quit and the pass rate is ~2%.
The good news if you're checking this out is that it makes for excellent theater, not to mention a great place to test and prove our gear.
I'm from southern Ohio, and my dad lives in Bellbrook. We selected it as the site because I enjoy sharing my roots with Cadre and participants. It's some insight into why GORUCK is the way it is, including why finding a spot for another picture to hang on the wall at HQ is so tough. Luckily, my dad's property also happens to be a perfect spot to safely run Selection because it sits on the high ground of rolling farmland and the Little Miami River is right there, at the bottom of the hill.
Boots on the ground planning starts with breakfast. When you're in town, you have to visit the Blueberry Cafe, and meet the Muffin Man. My typical diet is Wheat Thins and Budweiser, and even I can't resist this place. Nick thought he'd caught a unicorn with this photo, and good on him. Maybe he did.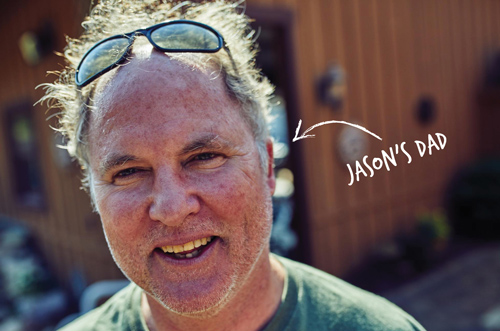 Oh yeah, here's my dad. He and Leslie are the best hosts around. If he ever actually lets you buy him a beer, I'll buy you one. "Beer is what money's for" is one of his sayings. We took over his garage for six (6) days to execute Selection.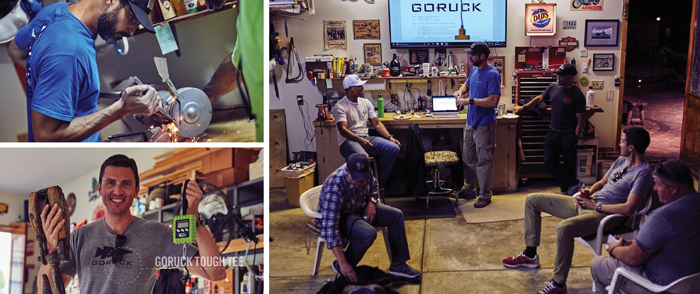 Past Selection finishers helped us throughout, and we all stared at some Ranger TV by night.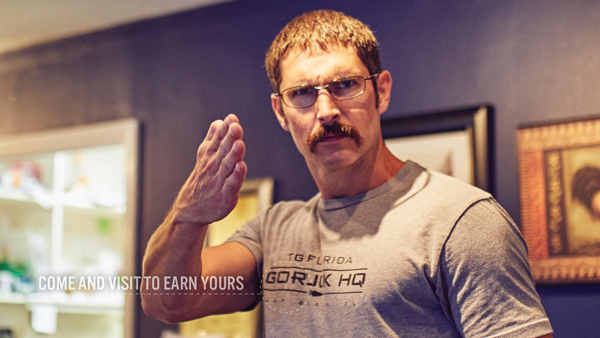 DAY OF THE EVENT
THURSDAY OCTOBER 13
The Cadre flip a switch. This isn't GORUCK Light, it's Selection. Cody even went so far as to channel that SEAL from G.I. Jane. It's a nice look, don't you think?

As participants lined up, full of hope, the loudest noise is their silence. And then, the toughest endurance event in the world kicks off…