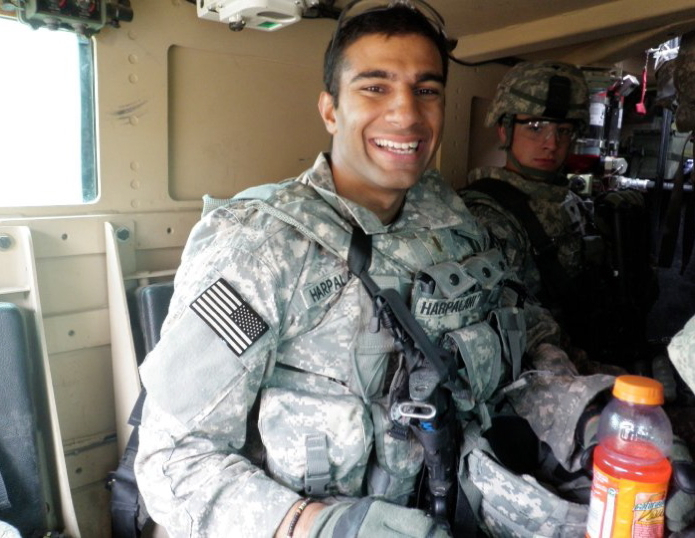 Lieutenant Harp is the coolest guy we know, and though the circumstances are less than ideal, we've been fortunate to get to know him since GORUCK got involved with the Bionic project at West Point. Harp's vehicle was hit by a roadside bomb in Afghanistan on May 15, 2010 and he sustained major injuries to both legs. It was his last patrol on his last day in country.
Harp, an infantry officer and a ranger, was initially limp salvage until they amputated his right leg in December 2010, the whole process of which brought him to Walter Reed. Not knowing Harp prior, we didn't know exactly what to expect, but probably someone at least a little bit down on his luck.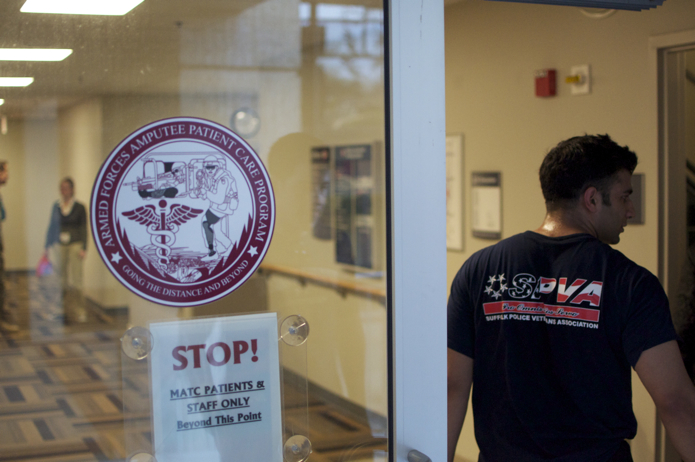 As it turns out, Harp is all smiles, as is everyone in the amputee ward. Harp's line was that "there's always someone twice as bad as you doing twice as well, so if you're feeling sorry for yourself, I will berate and embarrass you until you feel better."  The military is not a place for thin skin, and the amputee ward is no exception. One of Harp's buddies in there proclaimed he was brought into the Army to head up female recruitment, and that it was going really, really well, to which Harp told his buddy he talked a big game considering he was the ugliest SOB he knew.  And everyone laughed, and it was nonstop like this all morning.  We got the sense it was like that every morning, all morning.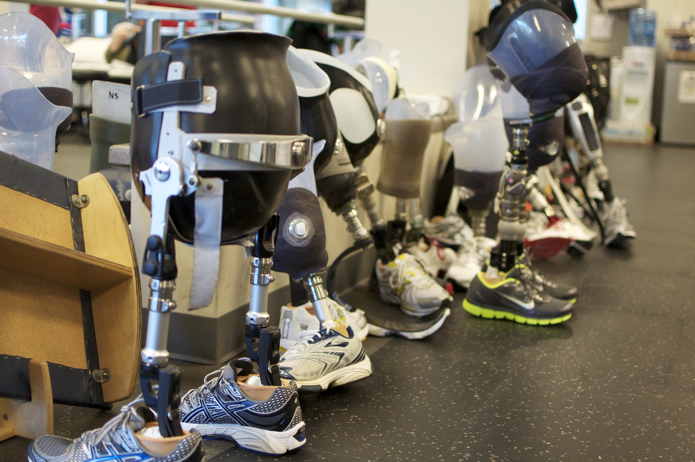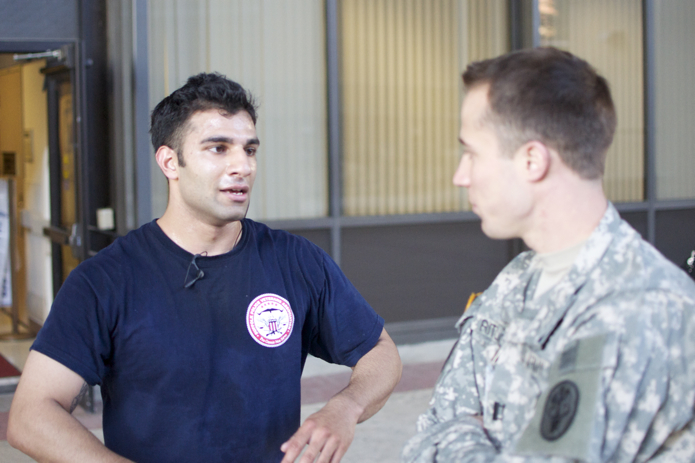 He's already running on a prosthetic limb, which he loves.  His weak leg is the one he kept, albeit barely – and will require the most amount of rehab, thus delaying (but not preventing) his return to active duty.

After his run, Harp needed electro stimulation on his foot. Perturbed at the weak foot he still has, Harp said he preferred his paper cut (meaning his amputated leg).  I called him out on this, telling him everyone knew of his not-so-secret love of a daily, relaxing pedicure from his buddy.

Harp's well on the mend, and his next stop after Walter Reed is Ranger Battalion and then back to Afghanistan with his buddies.  In the meantime (he says he's no good at saying no) he happily offered to test out the Bionic foot at West Point (which will be our third post).  We're glad he did, cause we just like spending time with the guy. We chatted on the best part of military life, which is getting to spend time with buddies who you would do anything for, and who would do anything for you.  Including pedicures if you need them.  Harp's got charisma, smiles and loyalty to spare, and in a statement certain to make us lifelong friends, Harp – beers are always on us, and you're not allowed to say no.