Hey Y'all,
I have said it before. I will continue to say it. The best part of GORUCK is the people. The best part of GRHQ is Monster. We are going to talk about the people today. Those who have completed a GORUCK Challenge are called GRT's and I love to hear their stories especially the ones like this.
My first weekend at GRHQ representatives from Team RWB were attending a Ruck University class here. That weekend I met several folks I had only known via social media on the Tough Page. One of them was Robert Bash. He was wearing a Hyland's Hopeless tee shirt. He told me about the group and shared this story from another member. I want to share it with y'all today.
The Unabridged, Profane, and Politically Incorrect History of "Hyland's Hopeless"
Hyland's Hopeless is a loosely organized bunch of ruckers whose beginnings were humble enough, but whose number now is measured in dozens depending on your measuring stick.  We meet on an organized basis twice a week to ruck.  Tuesday generally just to do a five mile or so rucking effort, while on Thursday we meet to add PT and other usually un-pleasurable physical experiences, many gleaned from GR events.  But how we got here is considered by some to be important, or at least mildly interesting.
First, the namesake.  Larry Hyland came to Bay City, Michigan, from Philadelphia around 2001.  I met him in 2004 when he started a youth lacrosse team through the Y.  My son Chris wanted to play.  I played in college.  I agreed to help coach.  First mistake, as now I meet him and learn that he not only likes lacrosse, he likes beer, too.  He makes it known as only he could, that he hates it here.  We are all way too polite, effeminate (you can guess what he really thought) and worse.  The only real men come from the east coast and moreover, he's dirty white Irish and proud of it.
I should mention he is an MD, specializing in pathology.  No one believes him and the benefit of the doubt only goes so far as to acknowledge that maybe he is a podiatrist.  He routinely is asked by disbelievers to clip toenails.
Jump ahead to 2006.  Larry convinces Bay City Central High School to start a lacrosse team.  My son Chris is now a 10th grader.  I agree to be his assistant.  Second mistake. Thus starts two years of hilarity as we coach up a bunch of kids who don't know lacrosse from a hole in the ground.  Beer consumption continues.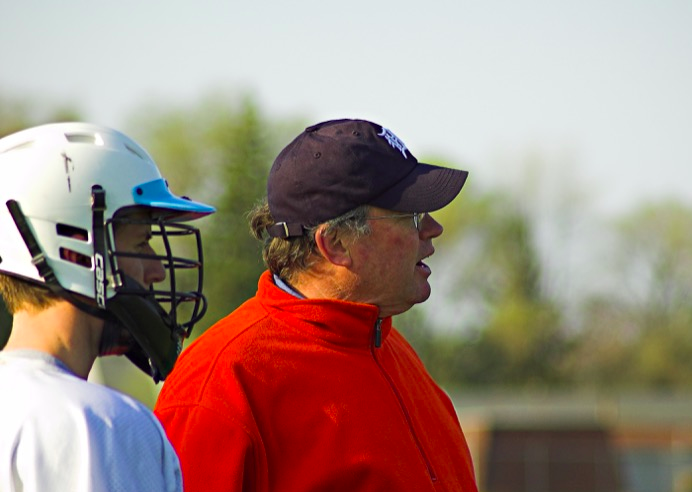 Larry now says lacrosse has to expand.  His son is now to be a freshman another local high school.  He leaves me in charge of BCC to go start a new program, candidly admitting when challenged that he sucked me into being his assistant to set me up and stick me with a responsibility as head coach that I would never have planned.  Thus is born the phrase "Fucking Hyland," the initials of which adorn our shirts.  For the next three years it is an oft uttered phrase in my home.
Larry is not really challenged time wise at the hospital.  He has lots of time to search the internet. In 2010 he comes across this new thing called "Tough Mudder."  By this time in his life, Larry is no longer the svelte 130 pounder from high school, who still holds the record for having been pinned the fastest in the State of Pennsylvania high school wrestling tournament, with his most vivid memory of wrestling said to be the view of gym ceiling lights from always being on his back and his mother yelling from the stands, "get up, Larry!"
But now he wants to embrace Cross Fit and get back in shape.   He pulls his shirt up once and says, "Christ, I would not even want to have sex with me."  I spit out my beer.  He wants to do a Tough Mudder as an incentive to get back in shape.
September, 2010.  Knowing weakness when I see it, I describe to my friend Rob Bash this thing called Tough Mudder.  He's interested.  Go figure.  We discover that in July, 2011, there will be a Tough Mudder in the middle of Wisconsin.  We start talking up how cool would that be to do a Tough Mudder.
Martinis are a wonderful tool for making decisions, especially bad ones.  I load up on two (might have been three) and I go to the Tough Mudder website, and team Hyland's Hopeless is created.  Rob takes it from there and the original cast is recruited and assembled to take on Tough Mudder in Wisconsin.  Larry is continually pestered to sign his sorry ass up.
Larry spends the first part of 2011 trying to get in shape.  He struggles.  He can't shake the endless fatigue.  He passes on the July TM.  Hyland's Hopeless goes to Wisconsin and kicks ass, at least by our standards then.  Members of HH are smug; look what we did!  "Larry, you should have gone."
August, 2011.  Larry calls me out of the blue one day and says, "Guess what.  I have stage four colo-rectal cancer.  It's inoperable.  Without treatment I have three to four months to live." I say "fuck you, that is not funny" and hang up.  He calls back.  He is not joking. He says that helps explain why he has struggled to try and get back into shape.  The last month was also replete with other more drastic symptoms. Larry starts treatment and his body responds positively.  We are all encouraged.  Team HH continues on its merry way, going to TMs in Indiana, Ohio, Toronto and eventually Michigan.  Many people now proudly wear the Hyland's Hopeless team shirt.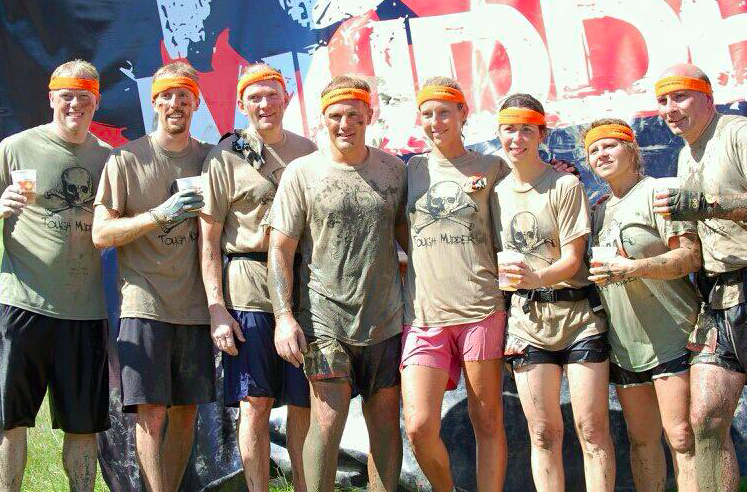 Original HH TM 2011: The Original Eight Founding members of Hyland's Hopeless. Also the last known photo of Chuck "Norris" Hewitt with a clean calf. Shortly after this photo was taken he wandered into a dark tent in a vodka tonic haze and got a "free" Tough Mudder tattoo.
December, 2012.  Larry tells his oncologist to knock off the bullshit, that Larry is a pathologist (not a podiatrist) and to give it to him straight.  Larry gets the straight talk.  He won't see the end of 2013.  He'll start getting progressively more tired; his liver will start to fail, etc.
Larry's announcement of his diagnosis is now over a year old.  For a while it seemed maybe he could keep chugging along.  That is no longer the case.
Flash back to 2010.  The Tough Mudder website has a link to this thing called "Go Ruck Challenge."  I check it out. From the description of it, my internal response was maybe ten years ago I would have taken that on.  Rob and I talk about it but neither of us seems inclined to pursue it. Tough Mudder seems to be enough, thank you, and at that point, no one had even done a Tough Mudder yet.
The quality of a martini to induce the making of sound choices has continued.    Larry's illness has taught a lesson to the effect that nothing should be taken for granted, certainly not life.  The second martini reinforces that belief.  Around mid-December, 2012, with two of the aforementioned beverages in me, I text Rob that I just bought a GR1 and that low and behold, a free Challenge comes with it.  I'm signed up for the Detroit Challenge, May 19, 2013, at 1:00 a.m.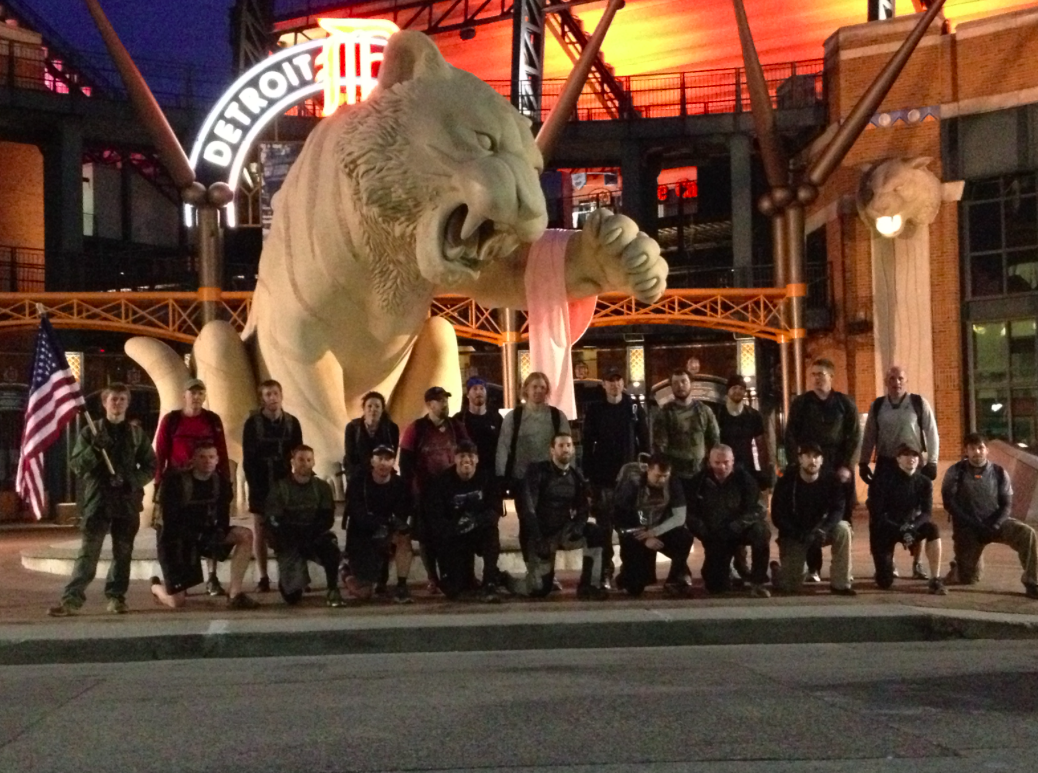 585 Detroit 18 May 2013 Class 585 Detroit: Sometime in the middle of the night at Tiger's Stadium. James Vreeland hadn't started sweating yet. Chuck and I are bookends in the back row trying not to cry. Chuck on the left, me on the right.
My recollection is I don't think it is more than an hour later when I hear back that I'm not going to Detroit alone. Rob took the bait.  His GR1 is on order and so is Detroit.  Starting January, 2013, Rob and I start rucking every Thursday, which soon morphs into leaving my house at 6pm with my wife picking our sorry asses up at Tri City Brewery after her choir practice.  And thus is born the Thursday tradition.
Rob and I survive our first Challenge, led by Cadre Jason J.  We return home with our Go Ruck Tough patches, a bit full of ourselves.  Any notion that Tough Mudder was "tough" got dispelled by Cadre Jason.  A couple of hours of doing bear crawls up and down the stairs at Joe Louis Arena will convince you of that. Some guy named James Vreeland comments in the midst of it, that this Challenge was harder than the Heavy he had done.
For some reason I think it a good idea to try another.  I sign up for Grand Rapids, August 9, 2013, figuring Bash is weak and will fall for it again.  His wife is all for it. Why wouldn't she be, since it is the same date the Bash family starts their summer vacation?  Rob quells that firestorm by recruiting a whole cast of characters to join us (you know who you are: Jade, Ross, Rich, John S., Tim, Jason, and John M.)  Anyway, we invade Grand Rapids only to find it is again, Cadre Jason J. who is to lead us.  If our souls got crushed in Detroit, they really got it this time.  Many photos of ass chafing from 250 sit ups on concrete, packs overhead, are available if you care to see them.
Unfortunately, any delight taken from having overcome the demons in our heads, is tempered by Larry's death, on November 29, 2013.  What next?
Rob tosses out the idea of organizing a Custom Light.  But how do we convince people how much fun it is to strap on a back pack full of bricks? As only Rob can, he pushes the notion we can pull it off and we take the discussion of a Custom Light to a higher level and get it organized.  In June, 2014, a group of 22 diverse people enjoy Cadre Aaron's company in Traverse City, Michigan and as the saying goes, the rest is history.  Our group has now organized three more Custom events, we have dozens of events collectively under our belts, included Heavies, HCLs and HTLs.  We even have someone signed up for Selection, 2017.
First Hyland's Hopeless Custom 
Second HH Custom in Traverse City, MI June 2015
I think it the case that few, if any of the people from our first Custom knew or had even met Larry.  Take it from me, who out of our group knew him the best, he was unique.  I don't know how many times I had to put out fires he had started.  One "fire" he did start is one that our group has kept burning.  We had 69 people in our Custom Tough in August, 2016. A day does not go by that I don't at least in passing, think of him and miss him in some manner, to which I know he would grin that grin of his and probably call me gay.  I know for a fact that every time I strap on my GR1 the phrase "Fucking Hyland" crosses my mind.
I now hope that when you strap on your ruck, you remember Larry, too, or at least recall what convinced you to undertake the hardest thing, and that was signing up for your personal "challenge," whatever your first Go Ruck event happened to have been.
If you have a cool story to share about how you got into GORUCK or why you Ruck. Please send it to me at bomber@goruck.com along with some cool photos. I can't guarantee we will post all of them. But I will read every one of them.
Thank you for this share Robert. Rest well Larry.

Semper Fidelis
Christopher Goad
AKA Bomber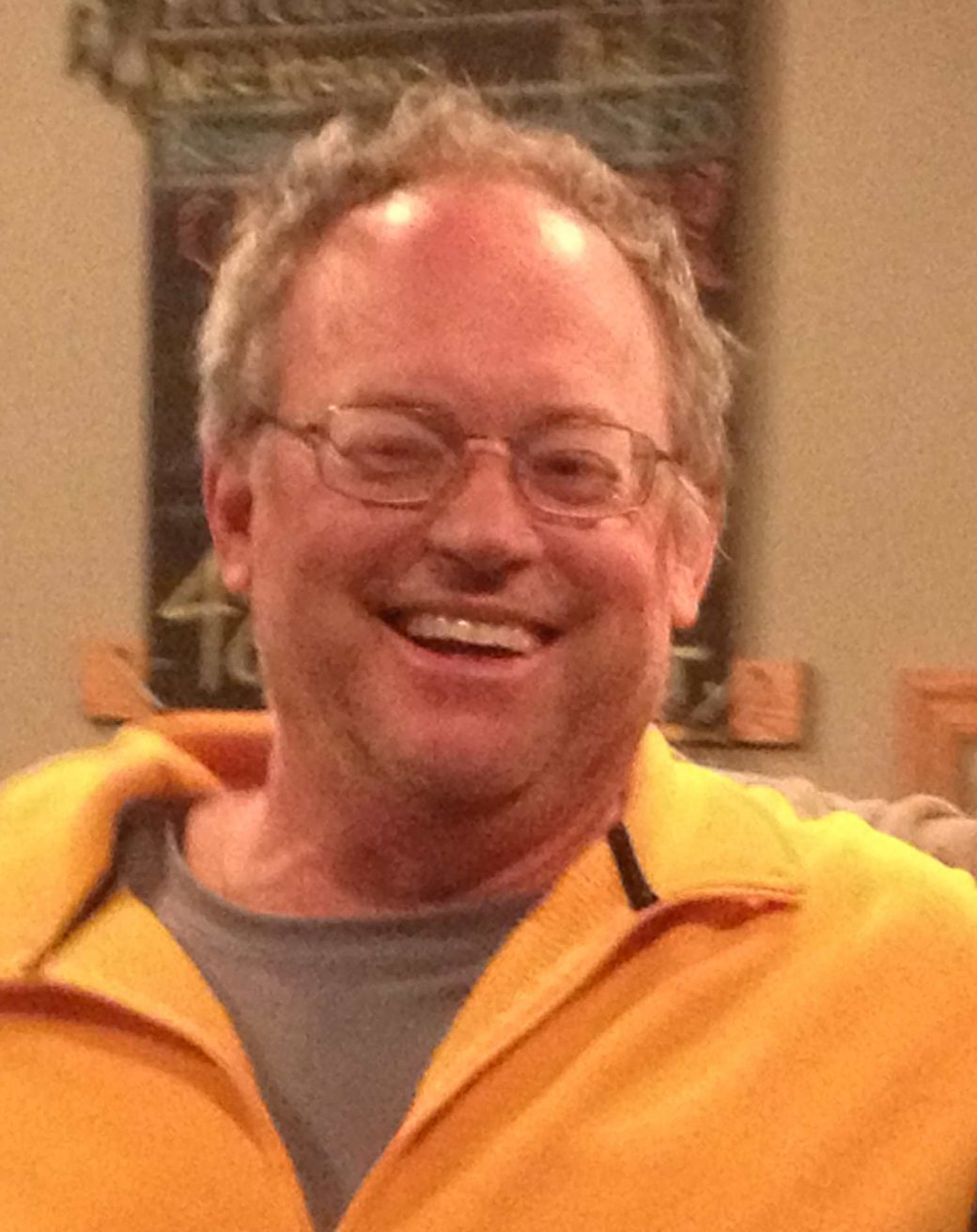 Larry Hyland