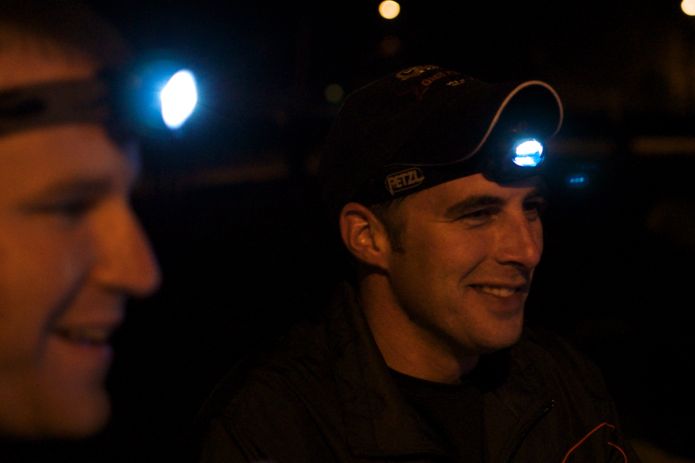 I'll cut to the chase. Dan changed GORUCK for the better, forever. Fate smiles on those she loves kind of deal. Dan and I are both Green Berets, which means we share a bond I would best describe as brotherhood with all the fights and all the smiles. But truthfully it's all smiles. Dan was meant to find GORUCK. And vice versa. Back in March of 2011 at Class 017 in Raleigh no shit there he was. Except, of course, I didn't understand who he was.
Yet.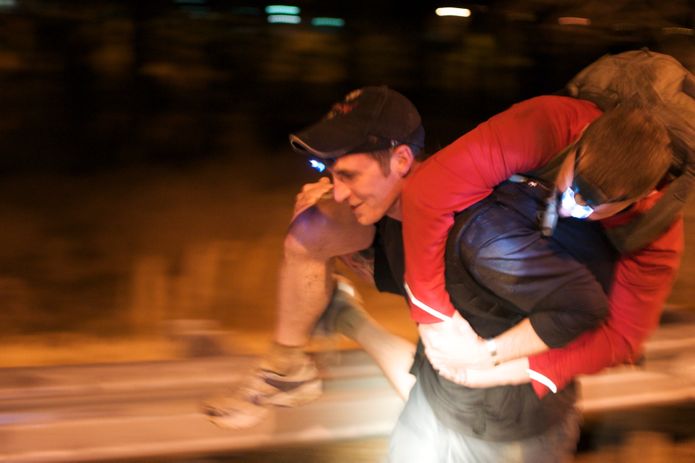 He was just one of the early crazies that showed up looking for some good livin'. He wasn't looking for a job, he wasn't looking for anything but a good time. I've been asked a bunch how we find our Cadre. It's kinda like Jules Winfield said in Pulp Fiction: I don't know. However people meet people. The Special Forces community is super small and very good ol' boy. If you don't know someone, you know someone who does. You trade on your reputation at all times, and it's no big surprise that Dan has a lot to cash in if he ever needs to. As Lou said, what's not to love?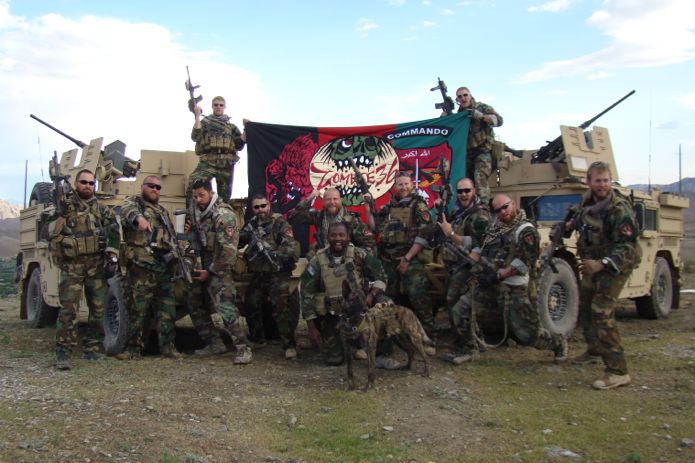 So Dan had a day job back in 2011, and he still has a day job. A day job I wish I had, and I'm not the jealous type. He's got a bunch of Green Berets that work for him that call him their Team Daddy and no doubt a bunch of other names when he says hey check it out one too many times. Iron sharpens iron style. But all sharpening aside, I would work for Dan in a heart beat. Where are we going and what are we doing? He's a better soldier than I'll ever be. People who know anything know this, and the guys who put their lives in his hands are especially lucky to have him.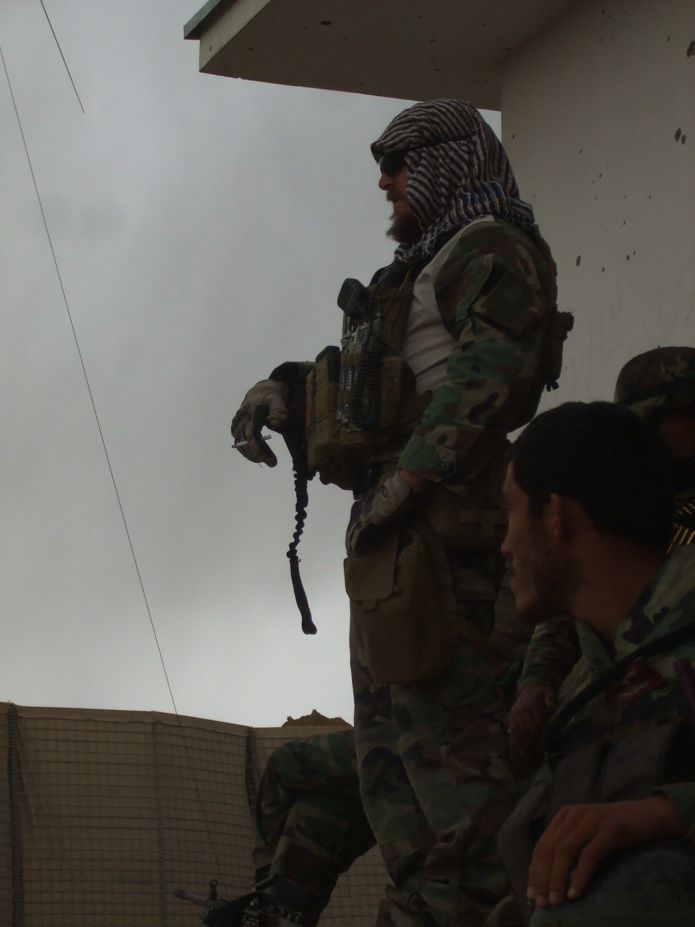 Every operator has a switch. With life or death on the line, an operator chooses life. Sometimes, he figures out a way for his brothers to survive at his own expense, like Robbie Miller and Murph did, but those are other stories that belong in the halls of Asgard. It's a primordial existence to live this way and our best war fighters know exactly what I'm talking about. The thing is that in our training, they weed out the guys who have too short of a fuse, and they're right to do so. Dan, just like every great operator, would rather diffuse a situation with a smile than a rifle. But sadly the world is full of things and people that don't respond to smiles.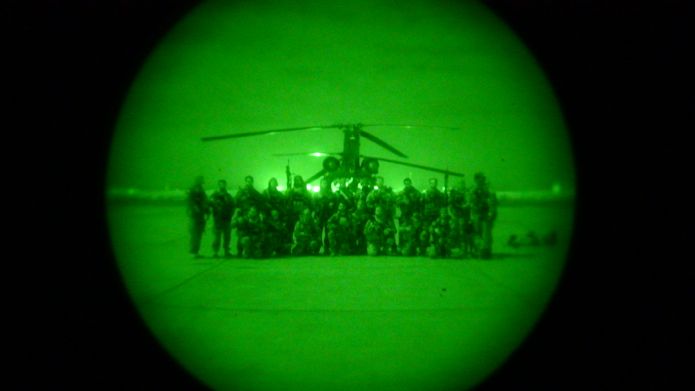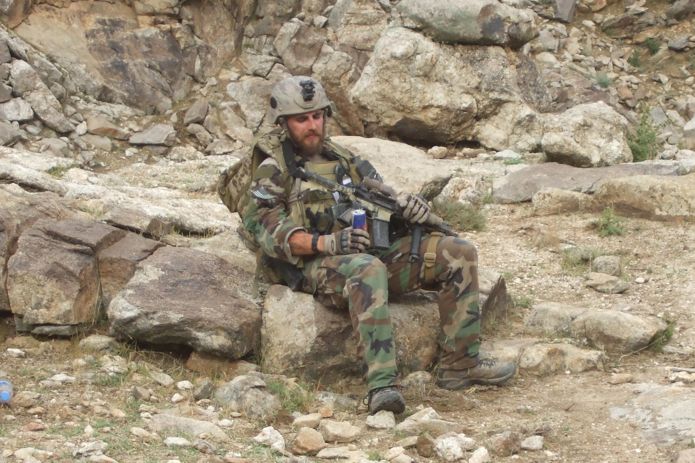 Green Berets are human, too, and no matter how right you are, it's still war. And war is not nothing for any human. And sometimes when you've got a moment to reflect, or are forced to reflect, you'll be glad if you find a Red Bull that went missing in your pocket for the last day of fighting.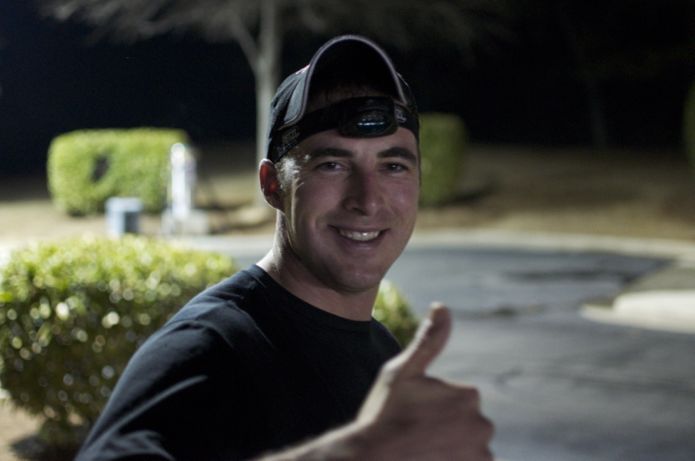 Back to the Dan I met at his Challenge before I knew he was Dan. As the Challenge has grown, we've developed a process to train Cadre. Secret squirrel stuff. But basically if you've served in combat with Special Operations that's a great start. And you better love to smile, drink beer, and sharpen iron. When I saw Dan's team shirt that clued me into the fact that he was a Green Beret, I casually mentioned that we might be looking for more guys to lead Challenges in the future. Simple enough, right? Well when his Challenge was over, we had another laugh and he no doubt went home to drink more beers and tell his smokin' hot wife it was an OK time. But before too long we needed Dan. Welcome to the world.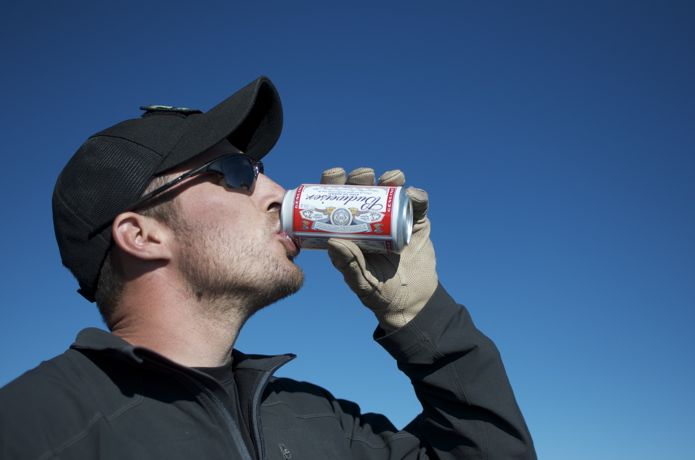 And after a little bit of Cadre training process that Lou worked, the next time I saw him was at the Ascent in September of 2011. The original GRT family reunion, btw. 14,000 feet is a special place to share beers and – whether at our event or not – if you have the means, I highly recommend it.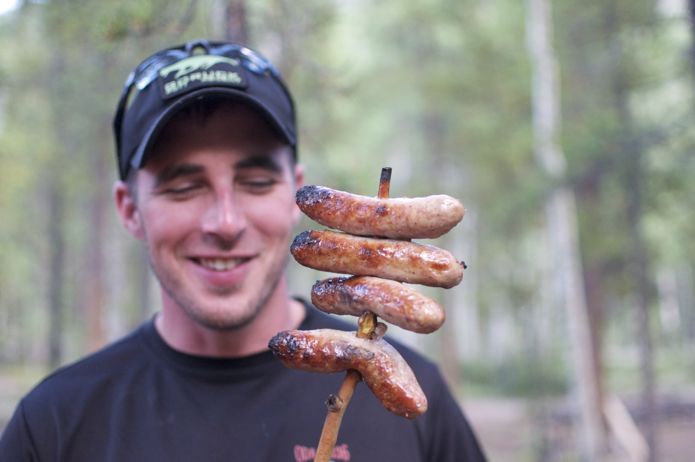 But Dan staring down 4 sausages with lust in his eyes: priceless. I showed it to him a day or two later (after I let my own smiles set in) and heard a bunch of $&*!'s. Something about how he didn't want to be Cadre 4 c*ck and yet there he is, staring at 'em with lust in his eyes. I can still hear him swearing to Lou outside Brian's house in Colorado about eff this and eff that. I've talked about iron sharpening iron before, and this is that at its finest. I hope someone on Dan's team sees this pic (again – guys, come on), prints it up, and posts it everywhere in the team room.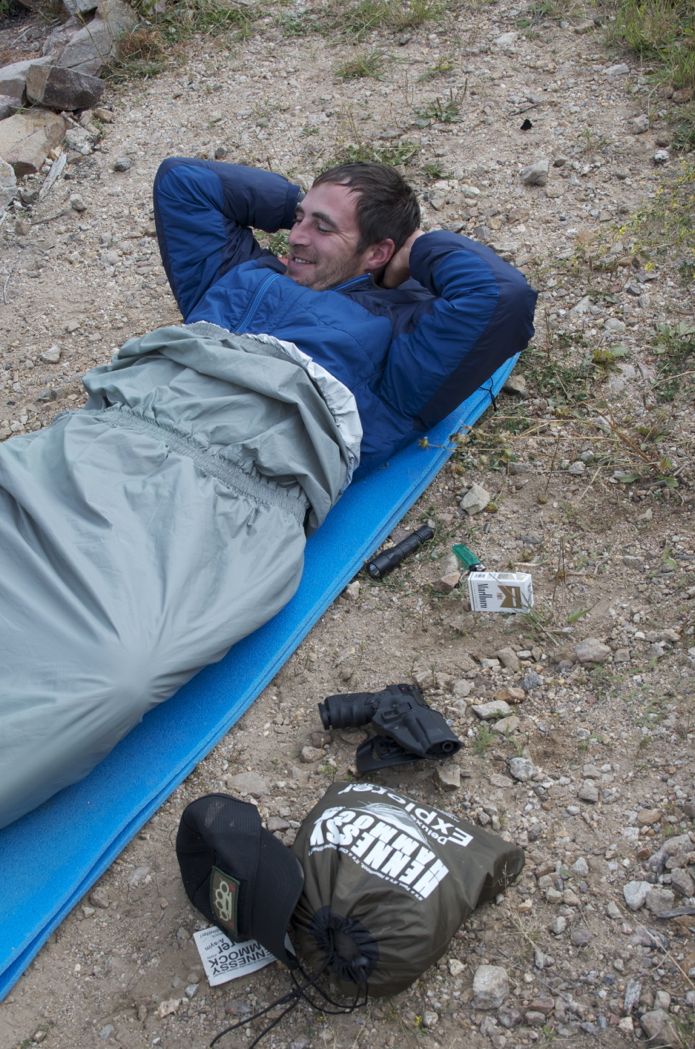 So Dan is great, got it. But how did he change GORUCK forever? It wasn't by smiling his way through a wake-up or becoming the Abe Froman of Special Forces. It wasn't by looking cool while firing a pistol and it wasn't by just being a war hero.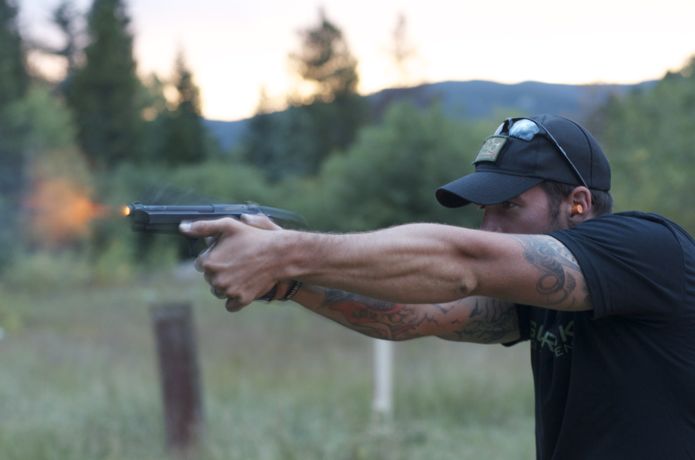 Let's back up to the bigger picture and then I'll bring it back to Dan. I want GORUCK's people, family and Cadre to impact society by bridging the gap between the military and the civilian worlds. 12 years of a nation at war and there is still too much divide kind of thing. But this is not the part where I say that there are the people who have served and the people who have not and that's that. I don't think it's very productive to view it like that, and I think this simply reinforces a divide when it would be more productive to figure out how a grateful and curious nation can better understand those who serve and have served in the military. Let's start with the grateful part and say that the American people have come a long ways since Vietnam. And good on us for doing so. Can you imagine what would happen in this day and age if someone spit on a soldier returning home? My blood boils thinking about how that was tolerated. But today absolutely nobody would tolerate it. Nor should they. But just to hammer the point, think of how far we've come.
Every soldier knows that Americans are grateful regardless of politics or positions on the wars themselves, and this is vital to morale. Anyway, about the whole impacting society thing. Yeah, we want to do it a million different ways but the core of it is that we're just normal guys and gals with a history of service. And we put it out there and hope it inspires others to do the same. The Challenge is one way it works because it's led by a guy who's been there and done that and it's a no shit kind of day in the life. And Dan is a perfect guy to lead such a thing. At one of his first classes as Cadre, he was fresh off a deployment to Afghanistan. And here's a plug for the Green Berets, the Jedi Masters of Special Operations. Please quote me on that until the end of time. These are not the droids you're looking for as Beaux describes us. Dan had been over there running classic Special Forces missions, which means he was working with local Afghan forces (as opposed to unilaterally) to hunt down high value targets. Afghans become the first guys to kick down the door because Dan told them to kind of deal.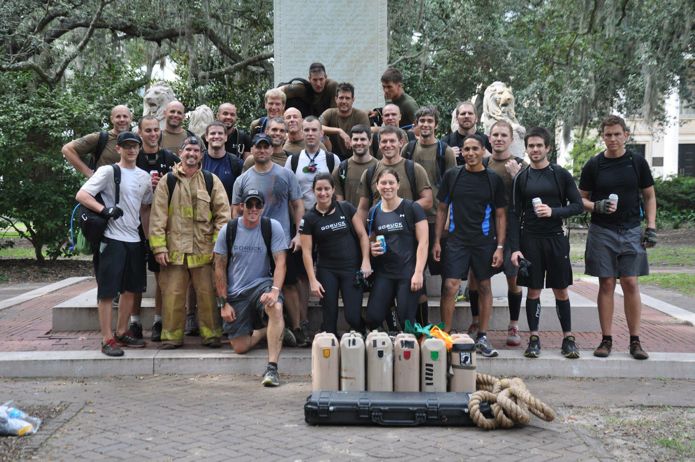 And so then his Dallas Challenge happened. And Savannah and a bunch more after that where Dan introduced mission based scenarios into the Challenge. Team Leader post. Assistant Team Leader post. You have X amount of time to get to point A and you have A, B, and C constraints. That kind of deal. My first Challenges were not like this at all, and the Challenge was my baby. I told the team where exactly to go and what exactly to do when we got there. It worked, but Dan's version was infinitely smarter, and infinitely better than mine. Like I said, he's better than I am and I love him for it. If you have one guy to lead you into hell (if that's your kind of thing), pick Dan. He'll keep you alive forever. And at his version of the Challenge, which became The Challenge, people learned more. And that's the crux. Our goal is to teach more and to smile. And, as Dan always says, to build better Americans. Not because we don't already have it in us as Americans, but because we need to remember to remember who we are from time to time. We are Dan. And Dan's Challenge brought it to a new level. A spiritual level. And no shit there I was left to say that the guys leading the Challenge are better at it than I am. And when it's Dan or Lou or Brian or any guy you trust with you life, that's a good feeling.

This is not a Dan is perfect post. He's an idiot and I'll spare you the 400 page slide decks for things like packing lists and event execution. And then he forgot that sunblock was listed clearly on his own slide #336 and when he was at the Selection that became Kling's – he forgot it and paid the price. And then he smiled about it and showed us and we laughed at him. I have no doubt he was peeling for weeks later, but I never heard anything about it after the scene of the crime closed down. Aka good form – suffer in silence.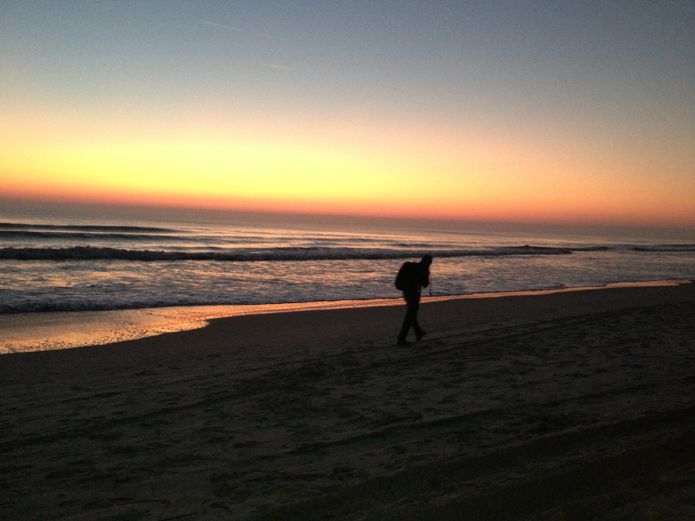 If you put yourself out there, you're more likely to find the right place at the right time. Dan snapped the above pic on his camera phone during Kling's long walk – while his sunburn was setting in no doubt – and it's my new favorite other than a few of  Java crashing into the Atlantic Ocean's waves, but I'm not a fair judge like that. For whatever reason Dan ends up in the right place at the right time and does great stuff while he's there. America was built by folks like him. People smile because he does, and I'm grateful to have been, and to be, one of those people.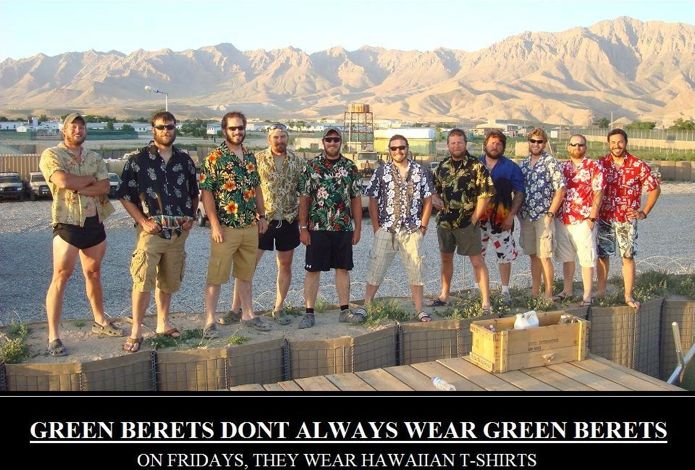 So Dan and his guys are headed back to Afghanistan. With more than just Hawaiian shirts. Men with families, men who love the guys they go with. They'll be there with thousands of other men and women in our Armed Forces. Yes it's 12 years later. And yes I've read all the same stuff you have about our nation's appetite for war declining and all that stuff. But the truth is that Green Berets will always be fighting for each other, and Green Berets will always be the guys who say Send Me. This will happen in wartime and peacetime and Americans have every right to remain grateful. There are a lot of ways to support them and the mission – buy them a beer when they get home or send a care package kind of deal. But if you really want to thank Dan and every Veteran who has ever fought for you, live your life to its fullest each and every day. That's why we fight, and that's why I wish I were still fighting with Dan. For you and for us and for America and for the promise I'll make to you right now that our best days are in front of us.