New York, New York, it's a hell of a town. New York holds a special place in our hearts and always will. New York is a staple for GORUCK events and we will be back again and again. Check out some of our favorites photos and stories from one of our favorite cities.

New York is special, check out these News Posts to see why:

Two for One at Tortilla Flats

Looking to train in the NYC Area? Check out our Preferred Training Partners:
CrossFit Valkyrie came from knowing what true sacrifice is and being humbled to have the ability to crossfit while others can't.
At CrossFit Valkyrie our mission is to create better athletes and a strong community. A major focus of our daily regimen is Mobility,  which we believe is where safety and power are built from. Our tools for success: small group classes, mobility,  and varied workouts of the day (WOD).
CrossFit Valkyrie's Address (30 Minutes North of Manhattan):
1 Bridge Street, Suite 94
Irvington, NY 10533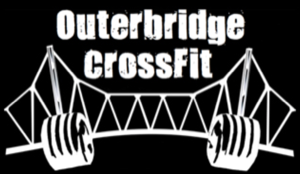 Outerbridge CrossFit is a strength and conditioning facility on the south shore of Staten Island, NY.  Our focus is to make the everyday person prepared for as many different physical tasks as possible.  We following a program that is based off of functional movements, which allows people to exceed their preconceived mental and physical limits they have set for themsleves.  We have a community filled with athletes from all walks of life, but in the  middle of a workout sweating and in pain everyone is on the same level whether you run a hedge fund or are a New York City Police Detective.  Fitness is what we do.
Outerbridge CrossFit's Address:
101 Ellis St 
Staten Island, NY 10307