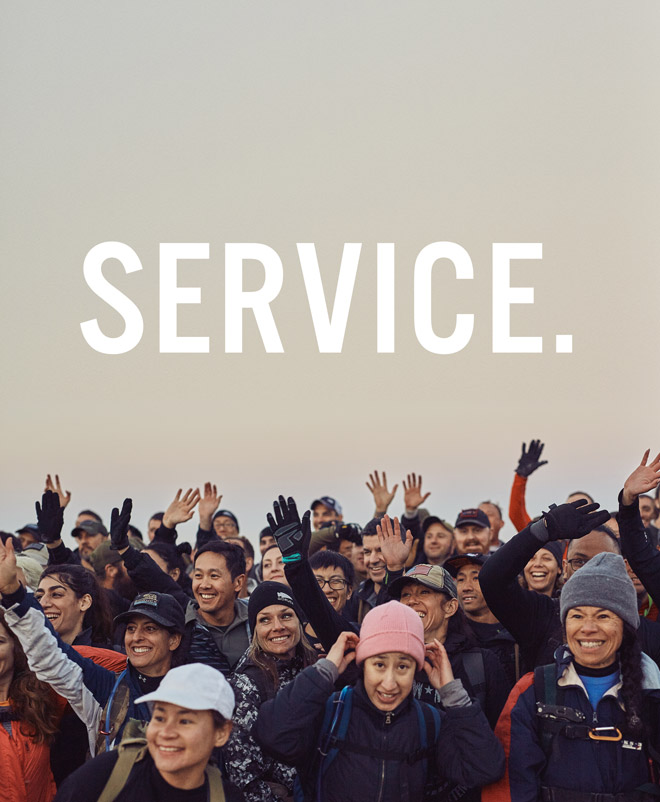 Waxing philosophic about service is not nearly as cool as doing something that helps someone else. So here ya go, how about a big change.
Effective immediately, all GORUCK Challenges will have a Service Action component to them. That means the following:
You as a team are expected to organize yourselves prior and pick something in your community that makes it a better place. This is service, nothing more nothing less.

Your Cadre, who is well versed in the impact of Civil Affairs projects on local communities the world over, can help organize as required. In lieu of that, here are a few ideas: if it's cold, bring jackets to donate to a shelter. If the beach is full of trash, bring trash bags. If a shelter is asking for canned food, bring some. The list is as long as your imagination for good spans.
[easy-image-collage id=27522]
Whether you're male or female, black white pink purple polka-dotted old young gay straight, whether you served in the military or not, no matter your job or how much money you have or don't have, you can do a little more. We all can.
In a selfie-crazed world, GORUCK stands for something different.
We believe life is meant to be shared, together. That "I" is better off as we, and that we should focus a little less on scrolling down and swiping right (or left lol) and a little more on the person standing next to us, or sitting across from us, and how we can leave the world we share, and our communities, better places for us all.
So let's do that. We're excited to see what you come up with, and we'll see ya out there.
We encourage you to make an impact and share the needs of your community on your event page. Let us show people the best part of the GORUCK Community.
Sign up for an event here.
[easy-image-collage id=27535]