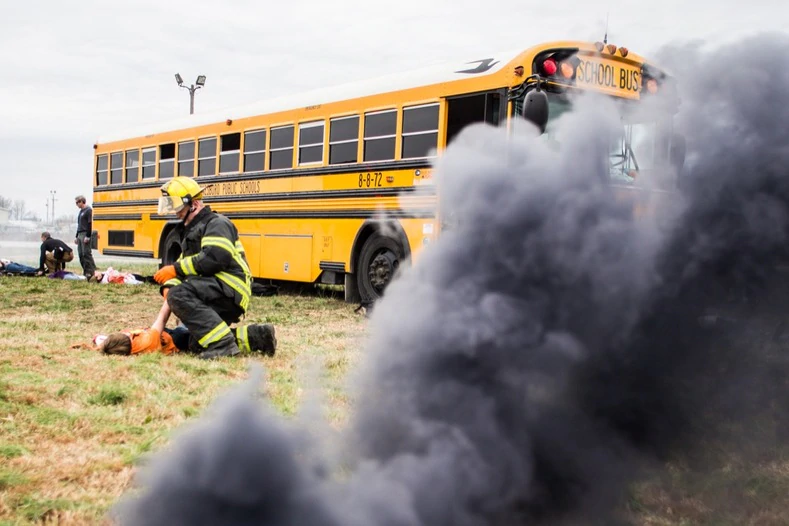 Trauma medicine – how a first responder should treat someone hurt or injured – has evolved rapidly based on lessons learned in the post-9/11 wars. One example is that yes you should use a tourniquet sooner – it stops the bleeding to save a life. But reading that is like reading about leadership and hoping to become Abraham Lincoln. You have to learn by doing in as realistic of a scenario as possible.
Stop the Bleeding Foundation provides realistic medical training that empowers first responders to see something, do something, save a life. We're proud to feature them as Story 001 for our #ServiceFirst series.
Dr. Spencer Guinn is one of the co-founders of Stop the Bleeding Foundation, which runs training seminars/classes nationwide. He served in Iraq as a Combat Surgeon, is an MD Orthopaedic Surgeon in Jonesboro, Arkansas, and frequently runs humanitarian medical/aid missions in places like Colombia, treating locals and providing training to America's partner forces.
This #ServiceFirst story features one of the STB training classes in Jonesboro, Arkansas, where Spencer lives.
In this scenario, the introduction of children greatly complicates the emotional response of any first responder. If you just got chills, you're probably a parent. And if the worst happened, you'd hope to have someone trained to treat your child, as fast and effectively as possible.
Corporal Logan Thomas of the Trumann, Arkansas Police Department, tells his account of the evening of January 20th when a local gas station was robbed and the attendant was shot. Arriving before EMS, Corporal Thomas used the training and equipment he received from the Stop the Bleeding Foundation to help save the attendant's life.
Stop the Bleeding Foundation's purpose, performed one class at a time:
Provide free medical gear and training to all LEOs, Fire/Rescue, EMS
Train civilians to provide life-saving aid until professionals arrive
---
#ServiceFirst