Military style combat boots are all the rage in fashion right now and I think I finally found out why: their versatility. I'll admit, at first thought combat boots with dresses or suits sounds weird but it's actually a pretty easy look to nail. (BTW, full disclaimer: I'm no fashion expert – just a chick that works at GORUCK that really likes clothes.)
So anyway, a few months ago I was heading on a trip to the midwest where I was doing a Star Course Event, meeting up with friends and family in Chicago, then heading to Team Assessment to help with live coverage.
My challenge: I wanted to bring only one bag, my GR1. If it were up to me I would have an entire bag just for shoes. Come on, please tell me I'm not the only one? So here I am wondering how I can pack most efficiently. I knew I needed my MACV-1's for my event, so it got me thinking just how many ways can I style my MACV-1's? Could they really be the only pair of shoes I need to bring?
I got some of my GORUCK ladies together and we came up with our favorite ways to style MACV1's:
---
FOR EVERYDAY
Jean Shorts & a GORUCK Tee
---
FOR EVERYDAY
Ripped Jeans & a White Button Up
---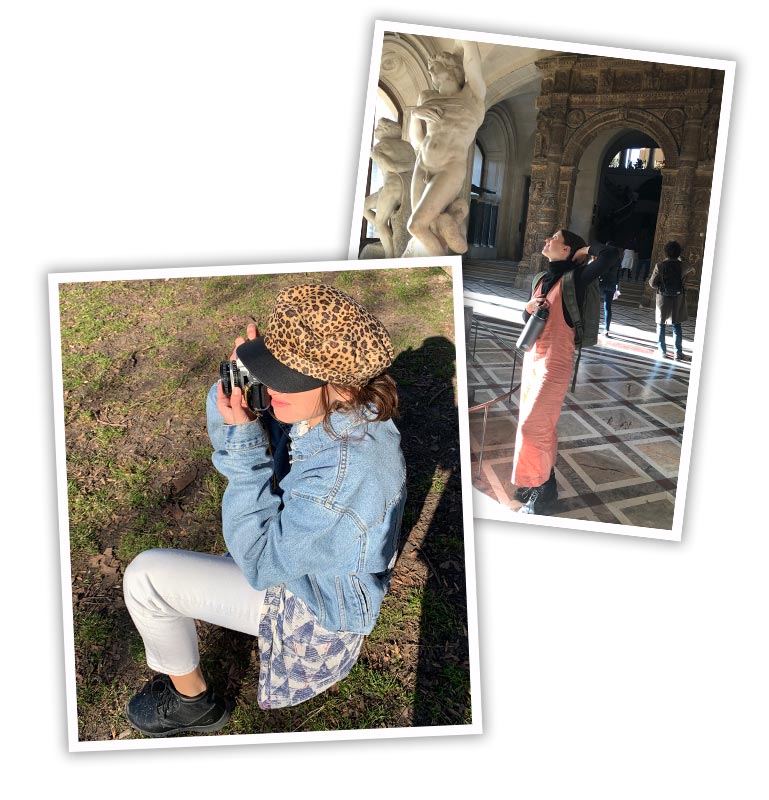 "Oh these boots are meant for Rucking? I thought they were meant for partying. The first time I broke out my MACV-1s in a big way was on an international trip to Europe and Singapore for school. They were perfect for form and function – I could look cool while spending long days on my feet."
-Lauren, Customer Service
---
FOR GOING OUT
A Feminine Mini Dress
---
FOR GOING OUT
Patterned Midi Skirt & Tee
---
FOR WORK
"The other day someone told me "you dress just like your husband" and I died a little inside (lol). I thought about it and decided that sometimes that's ok and sometimes that's less ok. Wearing my MACV-1 boots with a cute dress fixes things and is so much more comfortable than heels."
-Emily McCarthy, Head of Women's
---
FOR RUCKING & WORKING OUT
Your Favorite GORUCK Apparel
Top Left: Emily wearing Simple Pants & a Tough Half Zip, Top Right & Bottom: Bianca wearing Women's Simple Shorts 5″, 20L Rucker, & a Graphic Tee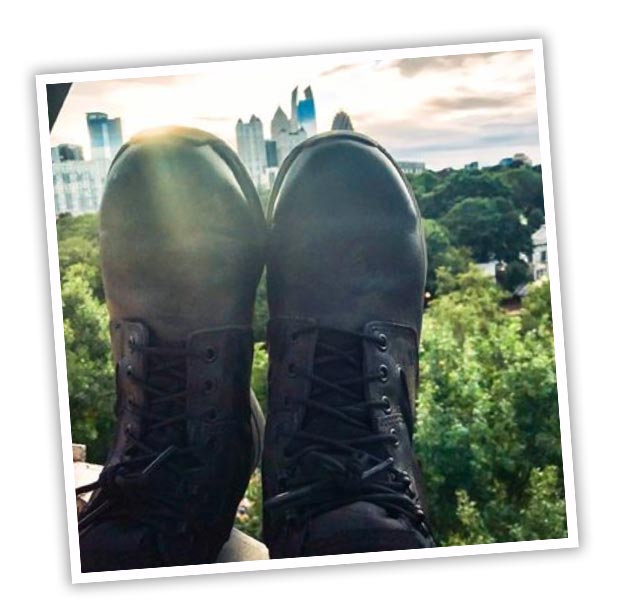 "One of the first times I wore my MAC-V 1's was during Atlanta's biggest music festival; Music Midtown. Not only did they complete my outfit and receive plenty of compliments; but they protected my feet from the people stepping on me in the mosh pits. Who doesn't want to look badass while rocking out at a festival for 2 whole days."
-Bianca Navarrete, Events Ops
---
Our Black Leather MACV-1's are on sale right now for $125, basically a steal. So how do you wear your MACV-1's? Share your pics with us in the comments or on social using #GORUCK.