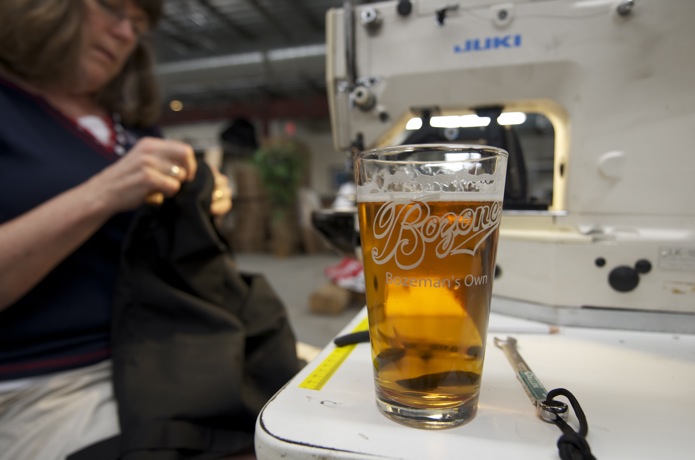 We opened GRWH this summer, the process of which is similar to moving into a new house before the movers come. Except we're the movers and we didn't have any furniture yet. Luckily, though, we have friends in Bozeman who have been sewing for decades who now work for GORUCK. Things can be bought, but good people are hard to find, so we've been lucky.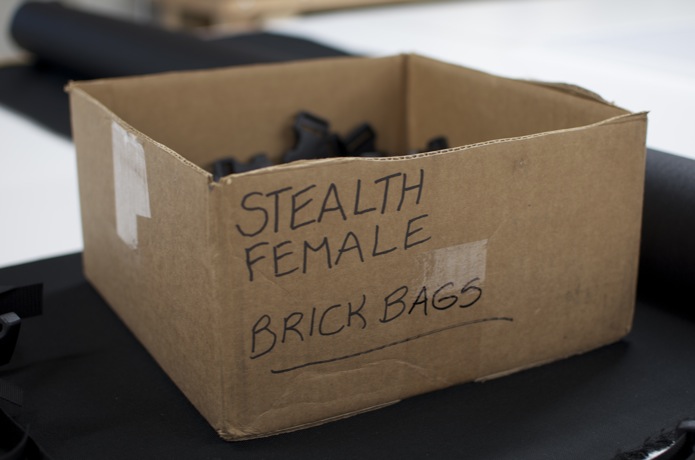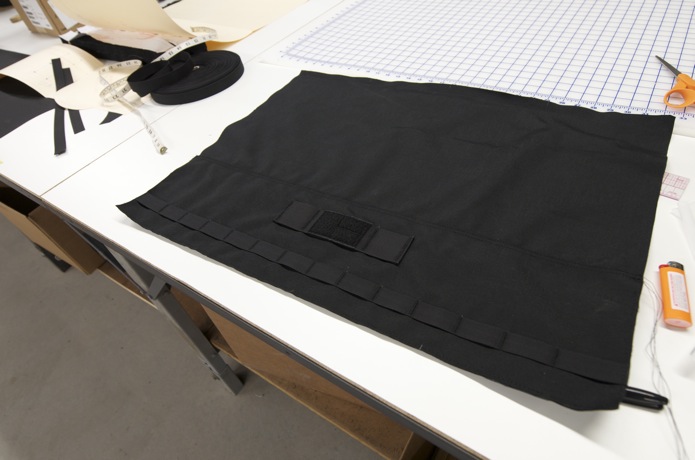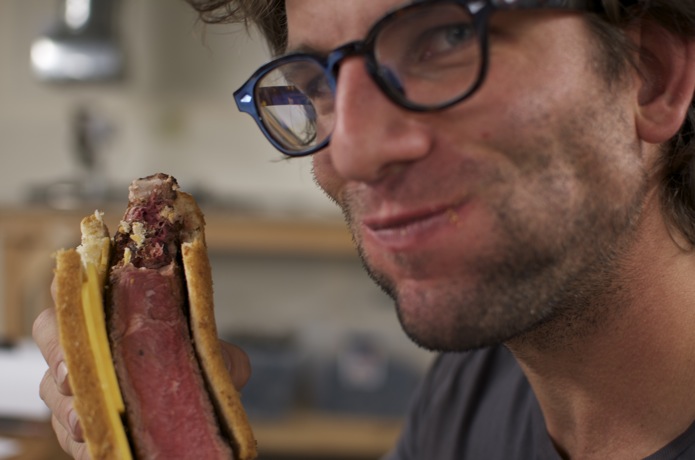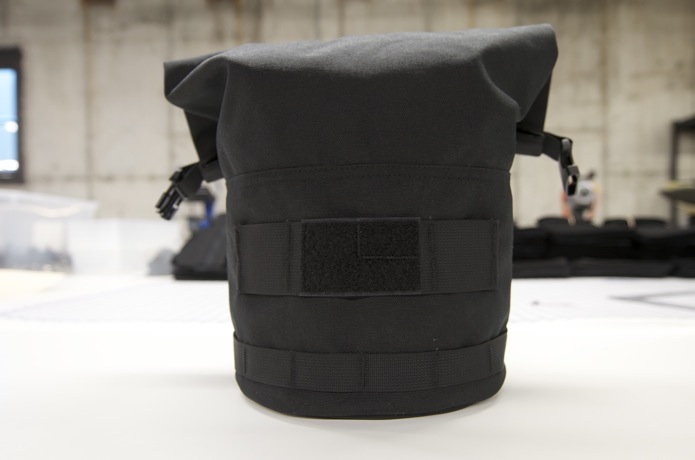 The first Brick Bag above. Which makes it the absolute first piece of gear made at GRWH. When you're young, and starting out, small victories feel really, really big. And so you celebrate.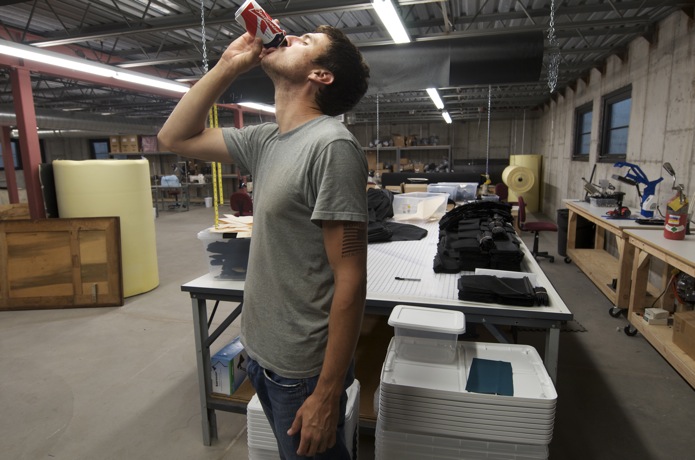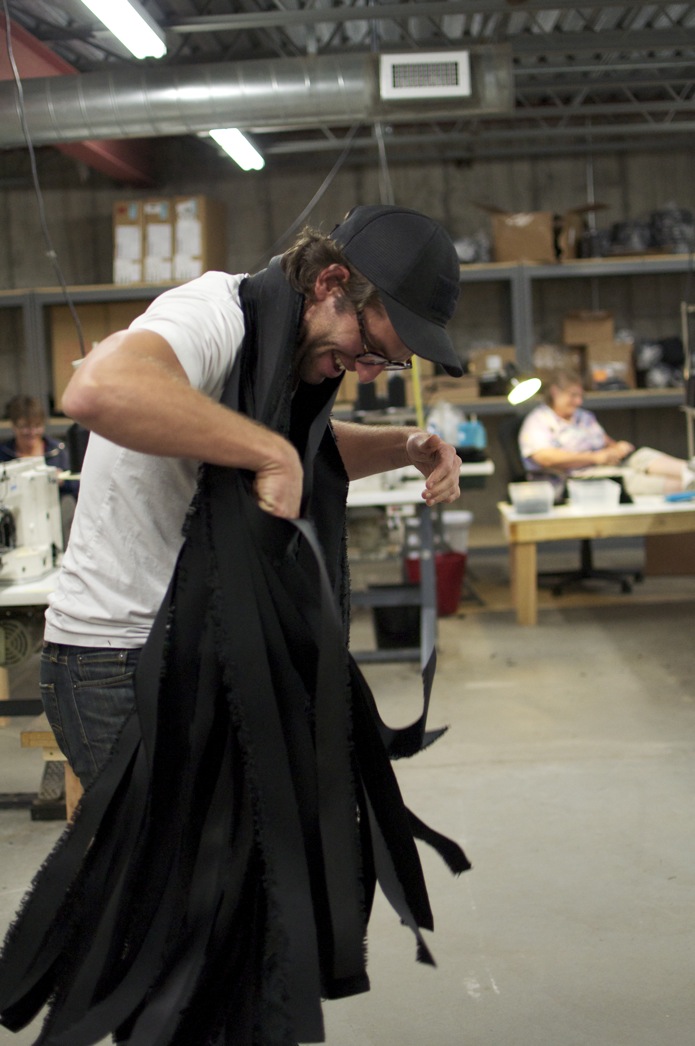 Scraps left over in the cutting process led to the idea to make the GORUCK flag out of Cordura. We're focused more on rucks at the moment, but you'll see this in 2012.

Bozeman is a big deal for us. I've always wanted GORUCK to stand for so much more than just great gear. I want GORUCK to be a voice for good, and synonymous with the best of American manufacturing. Bozeman is a step in that direction, and the soul of our company.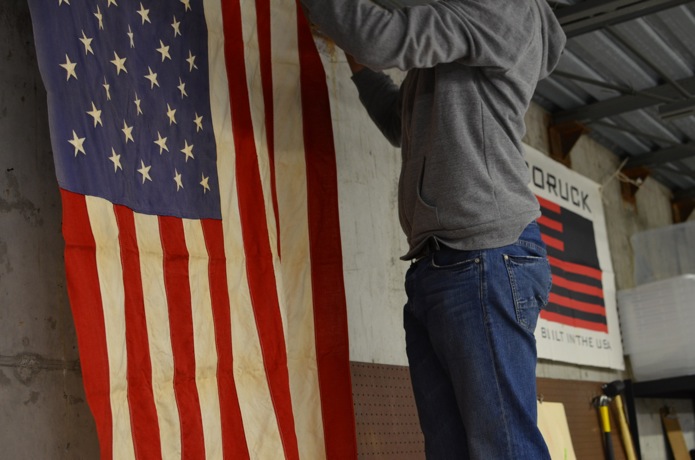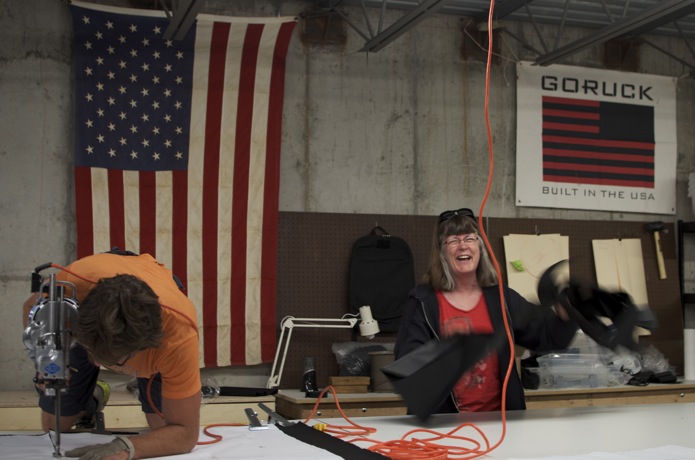 But it's not serious all the time, or even most of the time. Even when a power saw is involved.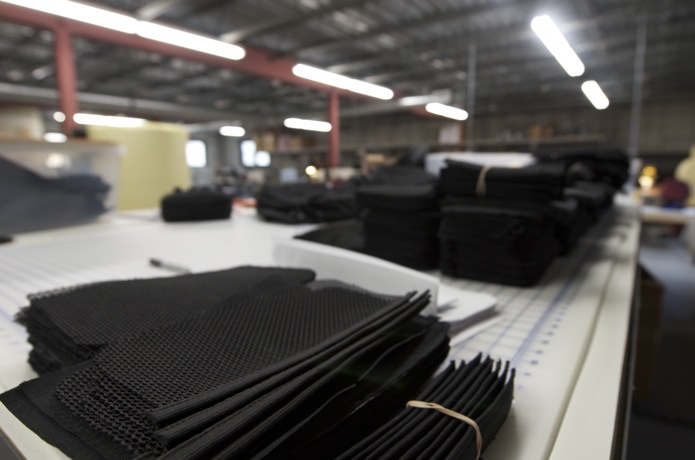 Our next new piece of gear, shown here in pieces waiting to be sewn: Field pockets, coming out November/December 2011. And below, a deep sleep of approval from Java, my favorite boss of all time.