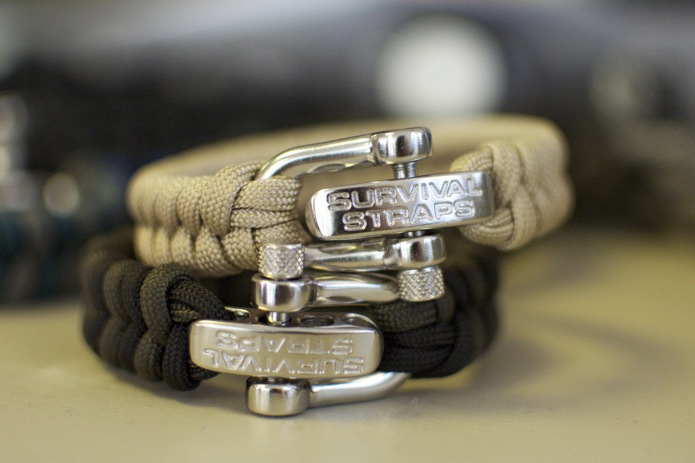 I grew up in Florida a mile from where Survival Straps makes all of its gear. Hometowns being what they are, coupled with a healthy love of high-quality USA Manufacturing, I am a huge fan of their stuff, their people, and what I've come to better understand, their mission to do good.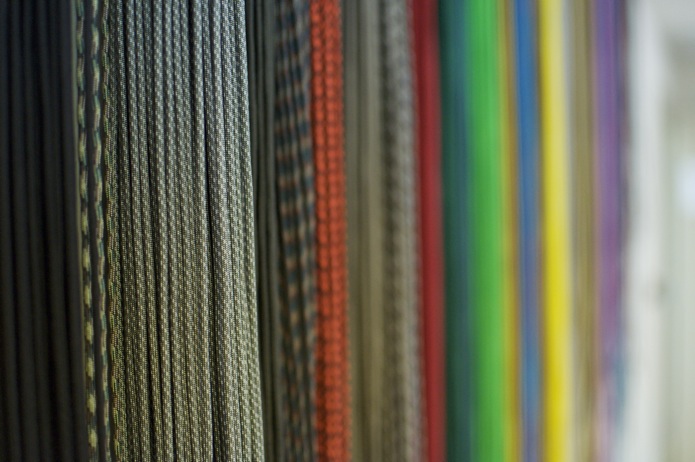 Parachute 550 cord is the primary material. 550 cord is military spec and each strand has a minimum breaking strength of 550 pounds. 550 cord is one of the most loved pieces of equipment in the military; guys keep it with them all the time for the countless number of field expedient solutions it provides, such as tie-downs and tourniquets. This is also what they mean by the Survival part of Survival Straps. When unwound, you have an excellent piece of gear.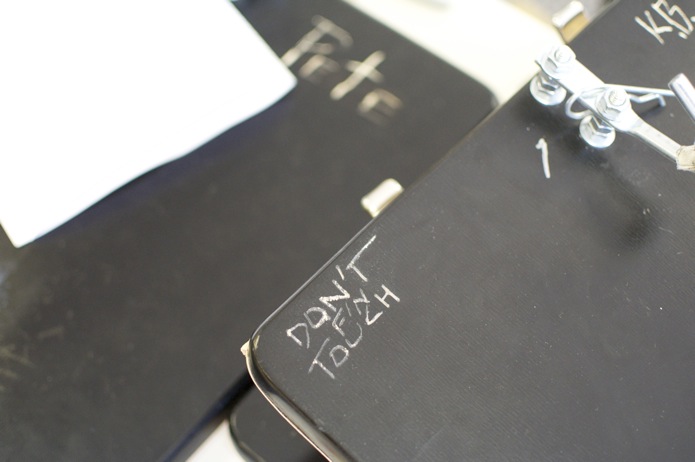 Everything is made by hand, woven tightly on a board (also customizable apparently) before being removed and finished.  Machines do not weave, and there is no button to press that speeds it up.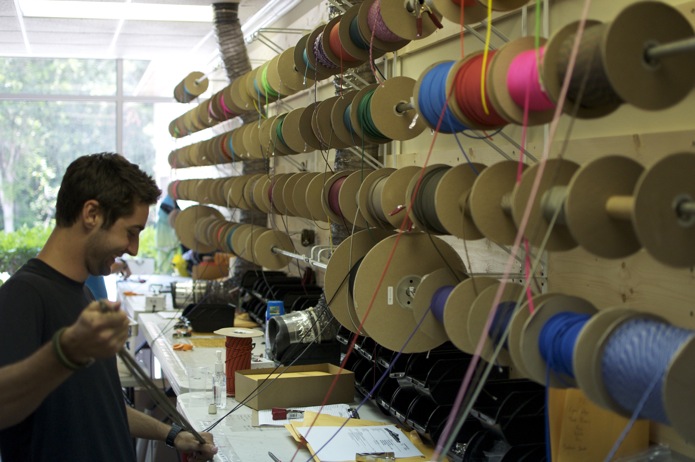 The shop itself is true to its sunny Florida spot on the beach side of Jacksonville. Lots of flip-flops, lots of joking around, and characters everywhere. Characters that enjoy working together, and take pride in their work, and the part of the process they own, be it measuring, weaving, or cutting.

Edges of the 550 cord are melted and burnt to prevent them from fraying.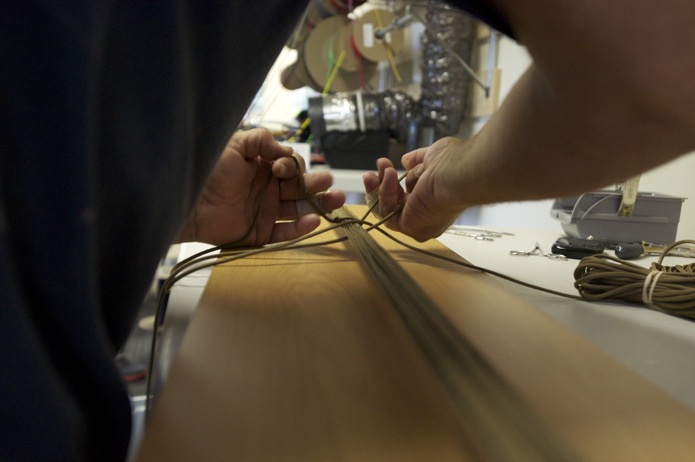 Shown here is part of the process to make a rifle sling.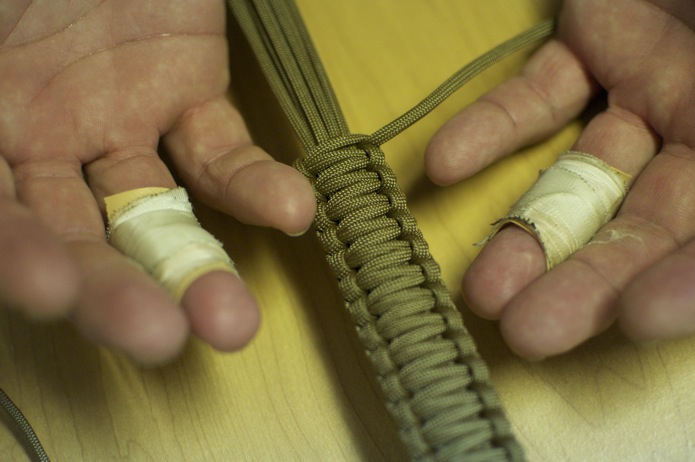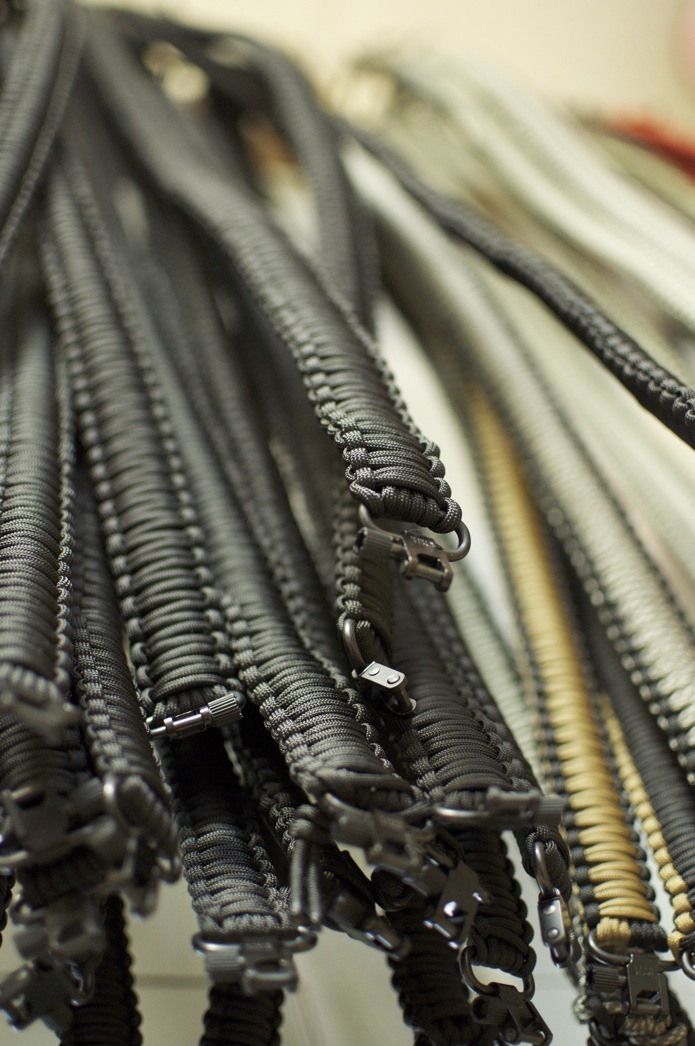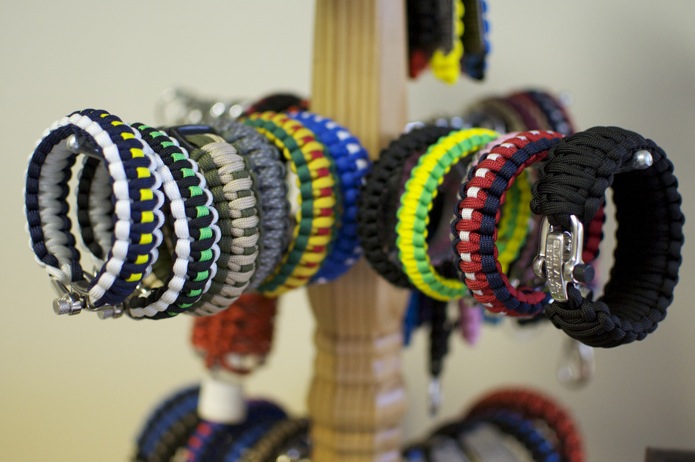 Customization is one of the nicest parts of dealing with Survival Straps, and they have approximately 70 colors on hand, which allows for over 200,000 color combinations. The quality of the products is great, but Survival Straps stands for so much more, and they've always given money and support to a great cause, the Wounded Warrior Project. In their spare time, they tinker around with patriotic this and patriotic that and do their best to find every good way they can to support those serving in the Armed Forces.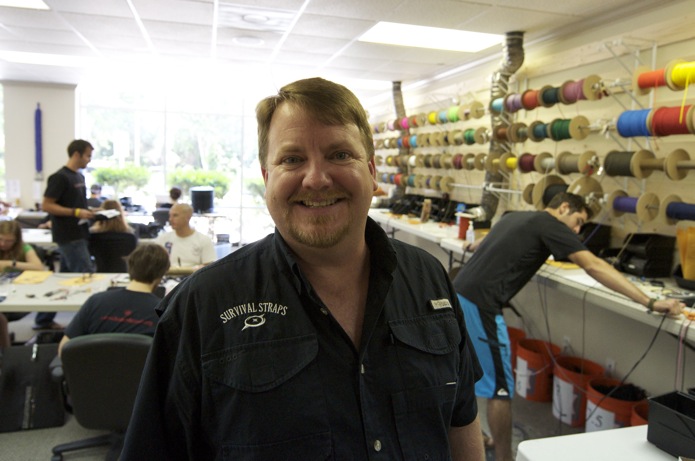 I've been lucky enough to get to know Kurt, the Founder and President, who started the business in his garage. He couldn't be a nicer guy, and when I asked him what he wanted to do with his company, his reply stuck with me for its sincerity: "I want to continue to make kick ass stuff, get it to as many people as possible, and do a ton of good."