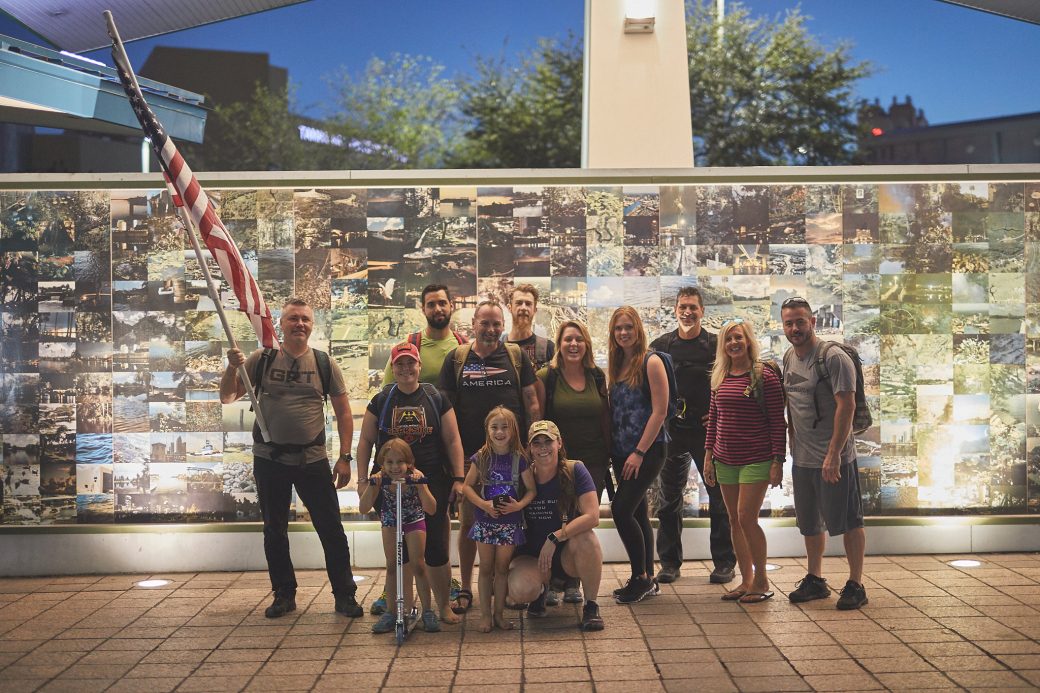 Ybor City, located in Tampa, Florida, was the last stop on this leg of the GORUCK America Tour. This city is super cool and so are the local GRT's. Feral chickens, cigar shops, and craft beer are just a few of the things happening in this neighborhood that was founded in the 1880's. We parked Nick's Jeep then met Cadre Dustin for a beer. I posted on the Tough Page that the first person to find me I would give them my GORUCK HQ patch and a shirtless hug.  Katch found us and she got the patch and hug.
We met at the Tampa Bay Brewing Company and I had a great 4.9 mile Ruck mapped out. Carey decided that route was bullshit and took us on a 6.29 mile tour of the area. We leave the brewery, crossing historic 7th ave along the shipping yards at Ybor Channel towards the arena and looping back. Shortly after starting we are joined by my now most favorite future GRT's Molly and Kara. Molly was on her scooter and her sister Kara barefoot and running. They set the pace and helped me with the live feed on the Tough Page, new friends for life.
We caused enough Ruckus to have the police called on us. The local LEO's showed up in force thinking we were protesters and caught us at the endex. We quickly explained GORUCK and that we were doing America shit. Everyone signed the GORUCK America flag and we had some beers.
Thanks to all the Ruck Clubs and Tampa Ingress Resistance for coming and hanging out. If you ever get down to Tampa Bay make sure you visit Ybor City. America is a great place y'all, get out there and Ruck it.

Christopher Goad
AKA Bomber