Real talk: getting little kids to ruck or even accompany you on a ruck is not easy. But we are ok with putting in the time and the work when it comes to the people and things we love.
Here are 5 simple things that work for the GORUCK Mother Ruckers:
1. Make the mileage attainable – three to four miles is our max with little kids.
Be okay with doing laps instead of one long ruck. And also, plan your breaks ahead of time! Don't get discouraged if you have to cut it short. 

2. Give them a goal at the end of the ruck tunnel.
Ice cream, smoothies, breakfast, a fun park, pool afterward, whatever. This can also help the older kids stay motivated who, in turn, keep the little guys engaged often better than parents.
3. Be ok with little kids packing a light ruck or passing off their ruck if they need a break.
There are days when my kids decide to bike or scooter on our weekly rucks. Out of the house and active is a win any way you look at it. I always bring a stroller or wagon for the little ones and use it mostly to restrain my youngest from playing in traffic. I do not let older kids ride in the stroller (unless they are injured or really dragging) but I do allow them to rest their rucks on it as needed.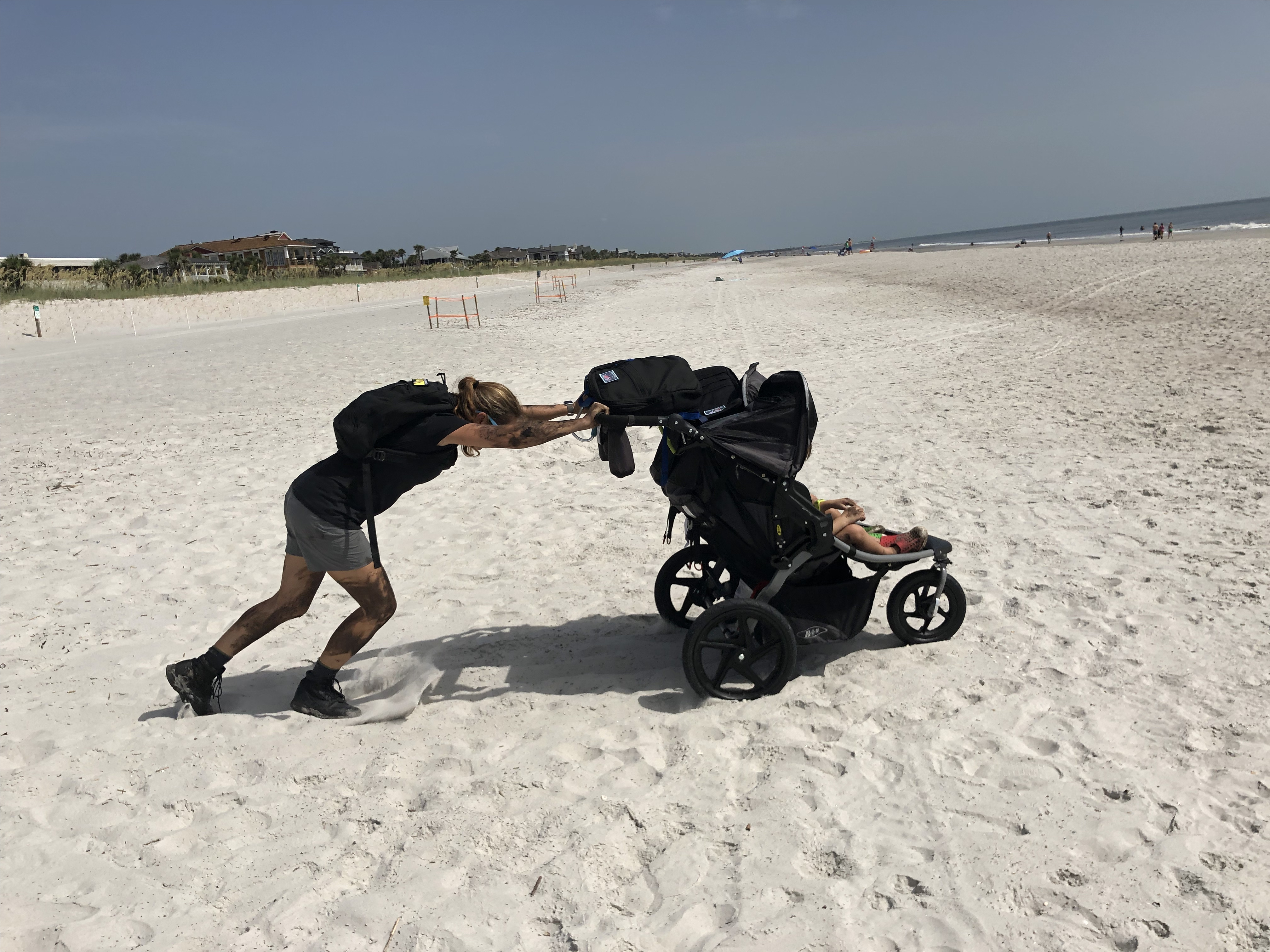 4. Bring plenty of drinks and snacks for the kids.
More than you think necessary because no one's snacks are better than the snacks of the kid next to you. Also, don't forget bug spray or sunscreen depending on the time of day you are rucking. 
5. Keep at it!
Even when it feels like failure, the kids come back tired and happier for the rest of the day. Building a routine takes time. My kids know that Saturday or Sunday morning means getting outside with our friends, family, and pets. I'll say (quietly) that it's getting easier over time.