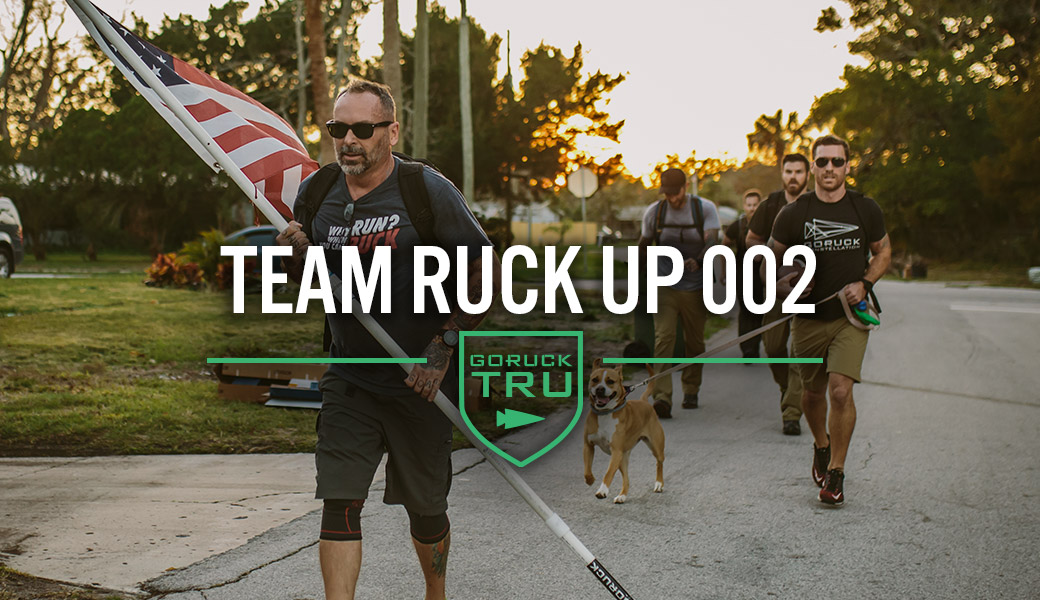 Time for another Team Ruck Up on #WorkoutWednesday. Last week a bunch of us from GORUCK HQ had a good time with some Pain Roulette and a Timed One-Mile Ruck.
You'll need your ruck, sandbags if you want, and some music with loud-ass speakers (we blasted our tunes from the GORUCK Jeep). Here's how it works:
Head to a field or someplace outside because fancy is for the soft. For us, Gonzales Park is just a couple blocks from HQ.
Pain Roulette has a mind of its own, this portion will last about 30 minutes. Shuffle your playlist, pick an exercise, do it for as long as the song plays. Pray it's not burpees during Stairway to Heaven, but kind of hope it is because it really sucks.
Follow it up with a timed one-mile ruck. We rucked from the park to our favorite dog-friendly bar.
Beers on the house to follow.
Check out the pics and music from our Pain Roulette TRU below.
---
START AT GONZALES PARK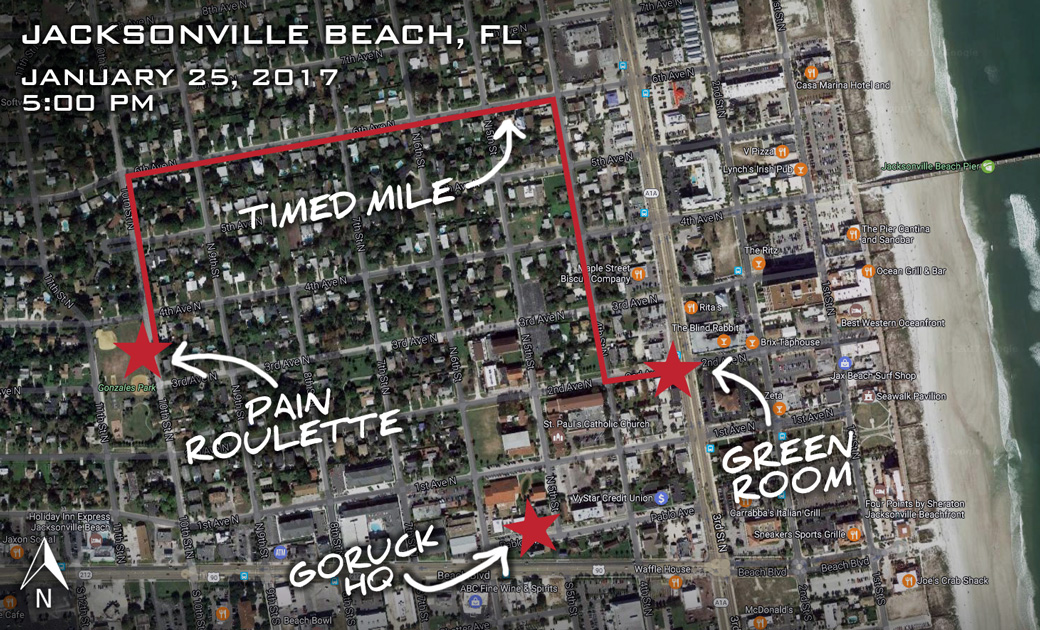 ---
PUSH-UPS (FOR 3 MINUTES 53 SECONDS)
---
SANDBAGS TOSSES (FOR 5 MINUTES 55 SECONDS)
---
FLUTTER KICKS (FOR 5 MINUTES 13 SECONDS)
---
AIR SQUATS (FOR 3 MINUTES 23 SECONDS)
---
TIMED MILE TO THE BEER!
---
BEERS AT GREEN ROOM