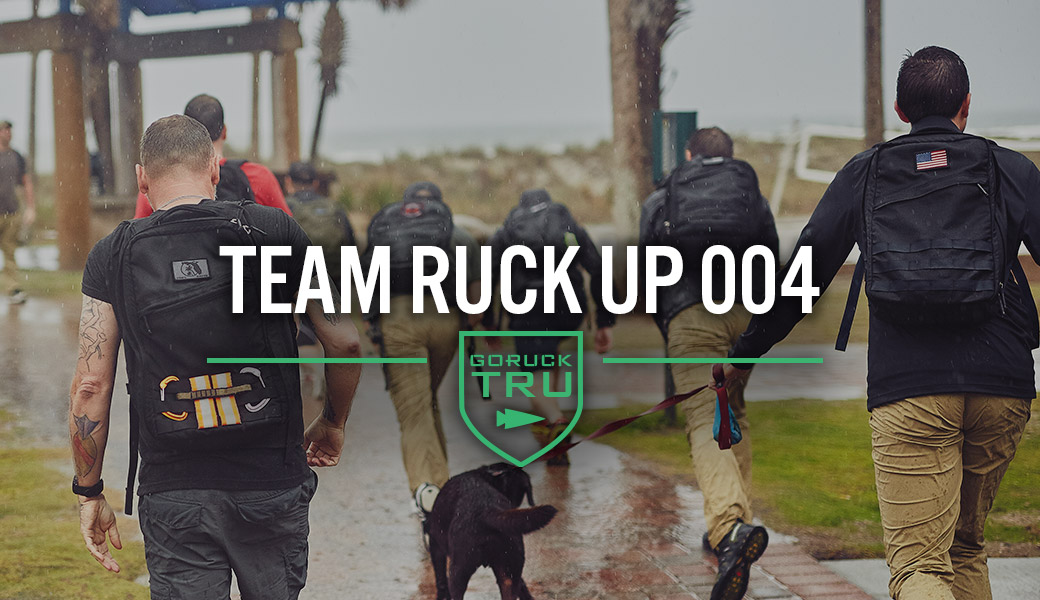 Comfort is the enemy and Team Ruck Ups go on rain or shine. Last week it rained.
Recap on Pain Roulette and how it works: you'll need your ruck, sandbags if you want, and most importantly some loud-ass music (preferably via rainproof speakers).
Head to a field or someplace outside, rain or shine. Oceanfront Park aka Pokemon Park is just a couple blocks from HQ.
Pain Roulette will last about 30 minutes. Shuffle your playlist, pick an exercise, do it for as long as the song plays. The rain got the best of our speakers, but we didn't let that stop us so TRU 004 officially became a sing-a-long.
Follow it up with a timed one-mile ruck.
Endex with some beers at HQ.
Check out the pics and music from our Pain Roulette TRU below and be sure not to let the rain stop you next time.
---
START AT OCEANFRONT PARK
---
LUNGES
---
BURPEE BROAD JUMPS
---
BUDDY CARRIES
---
SQUATS & JUMPING JACKS
---
TIMED MILE
---
BEERS AT HQ