Girls at Selection (filmed the morning after "The Bet")
Hope springs eternal and believing in others is probably why everyone loves her. But smart money says we'll see Paige and the other Selection finishers in Bozeman August 20, 2015 for Class 017.
Summary of The Bet: when no female passes Selection 015 (this one), Paige has to do Selection, again, in 2015. Several other Selection finishers, including Webb and Olof, agreed to do it with her in a fated night at the Team House. Good on them, Selection is a team event. Oh wait…
Of note is that August in Montana is a lovely time of year. Magical in fact, and best when shared with friends.
Join them in Bozeman here.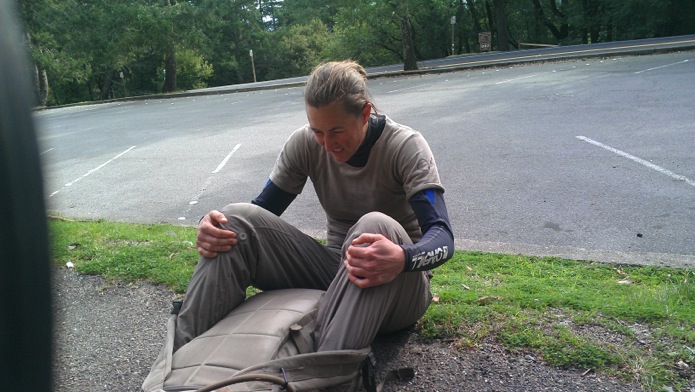 On the Selection Finishers Community
Finishers  sticking together on the high ground, watching Class 014 get thrashed. A significantly better spot to be than on the low ground in and out of the surf with the Cadre.
Here's to Paige and everyone pictured for sticking together, again. See ya in Bozeman but since Paige is also coming to this one 015 the smart way aka not participating I'll see her soon smiles and hugs and if I weren't in Selection mode I'd probably hope someone proves her right because the probabilities go out the window when all you need is one and here's to the eternal soul that refuses to quit.
The End and How Hard Is It?