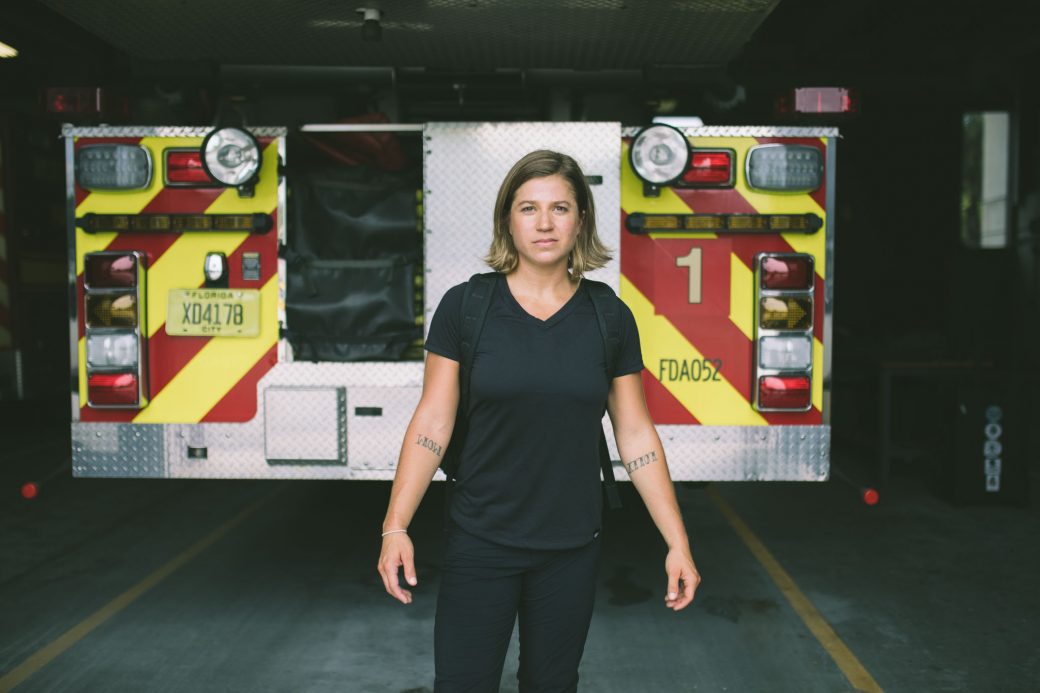 I have a story to tell.
In 2013, I moved back from my 4-year stint in France. Fresh off a divorce, with the realization that fit modeling is not a forever job and not knowing what the hell I was going to do. I moved in with my father in Arkansas, whom I had never lived with before. Imagine a 30-year-old living with her bachelor father and that is exactly what our life was like.
I decided to obtain a second degree because I couldn't find a better use of my time. As I prepared for a life back at university, I would go very early to weight lift in a facility I found, which led me to Spencer Guinn. He was a funny guy and easy to be around. I began to look forward to my mornings lifting with Spencer, Jason Chester, and other police officers in Jonesboro. After a while, they began to talk about something called "Bragg Heavy". Long story short, I was convinced that "I would be fine" and it would be fun.
Bragg Heavy was not fun. They lied.
BUT, I finished. Probably more because I was too scared to quit because I would have to tell those scary Cadre.
Something happened though, I figured out that maybe I was tougher than I thought. I went on to complete 67 more Heavys, Challenges and Lights. I met police officers, Cadre, firefighters, service members and of course…Garret.
And you know what I realized? These people had a purpose. They had a way in life. They had what I had been searching for. 
So as with anything worth doing in this world, I had to do the work. I also had to hurry up and wait to see if applications to local fire departments and the US Air Force were accepted.
Erin is wearing some new items launching this fall: Rucking Tee V Neck, Grid Fleece Half Zip and the Rucking Tee Half Zip (all size S).
In the meantime, I worked to put on about 20 pounds to get to a nice strong weight. To get there, I did a lot of Ruck PT and CrossFit to prepare. About 15 pounds of it was lean muscle so it took a while. It was bulking season for a long time!
When I had a little recovery time between interviews and training courses, I rucked a lot and still do. The average firefighter bunker gear plus air pack is about 65 pounds. I had to make sure I could carry the weight and do the task at hand. Sometimes I met up with my friends at Vice City Ruckers, a GORUCK club in Miami not far from my home, sometimes it was just down the street to take care of Savage's business and to tell the random guy at the dog park that it is NOT A GOOD IDEA to wave a palm frond at my dog. He tries to be such a good boy.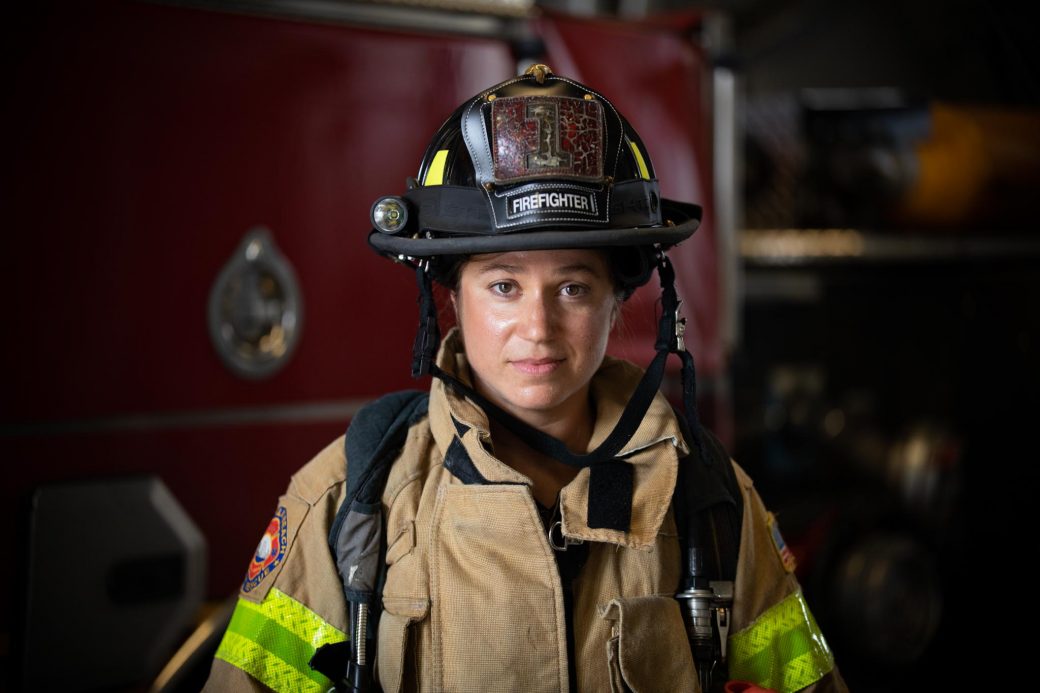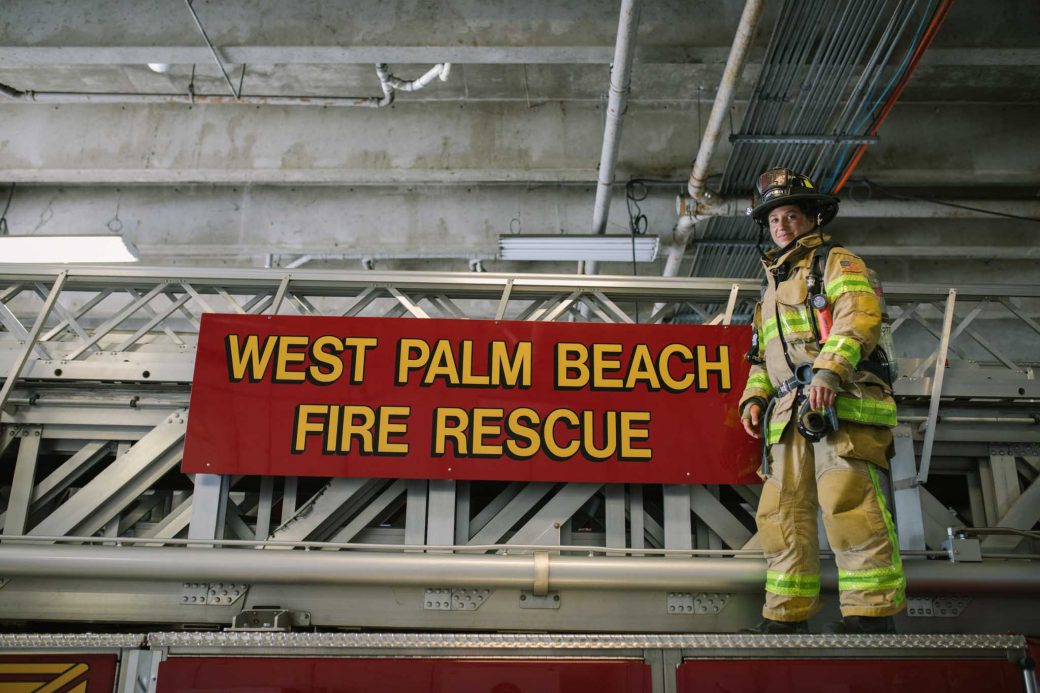 After a long road of searching and working toward lofty goals, today I am a firefighter in West Palm Beach and the first female at Homestead Air Reserve base to join a Combat Support Unit.
GORUCK gave me the confidence to be headstrong while getting beat down, mentally ready for another 6 hours of work, and to know there is always an end to the suffering. Even today, this community has given me a second chance at marriage, a path to finding a wonderful job, a sense of service, and a great group of people who I get to interact with daily. You just don't find these things every day.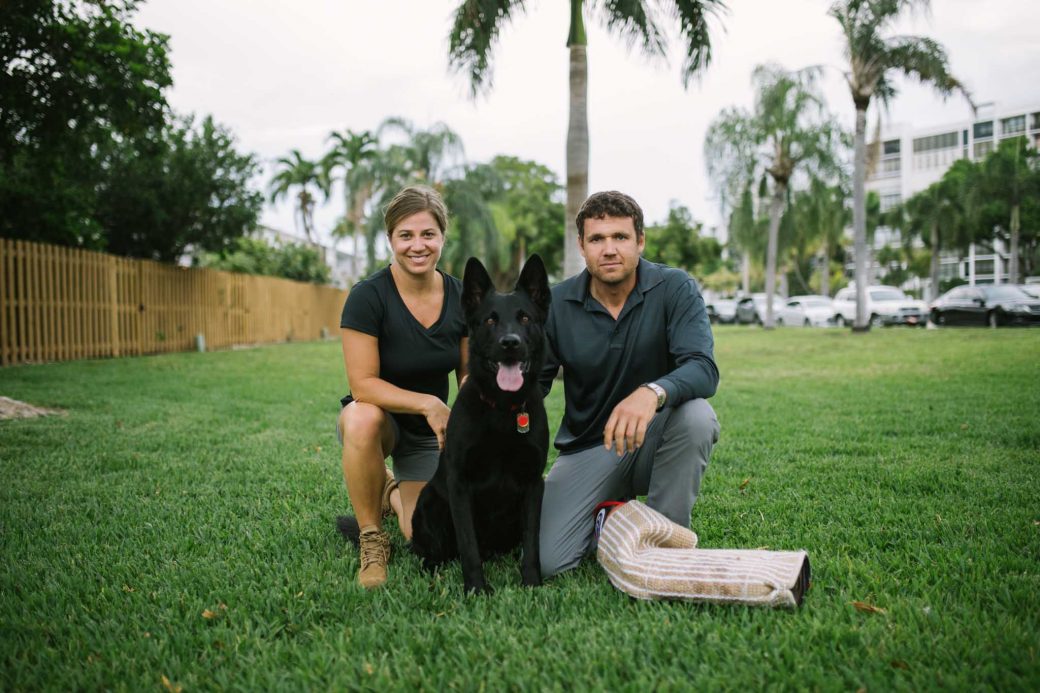 Thank you, GORUCK, for playing such a big role in my road to success and allowing me to find my potential.
Featured Items: Women's Simple Midweight Windbreaker (size M), MACV-1 in Coyote (size W7.5), Women's Simple Shorts 5″ (size 4), Women's Simple Pants (size 4) and the Rucker (15L).