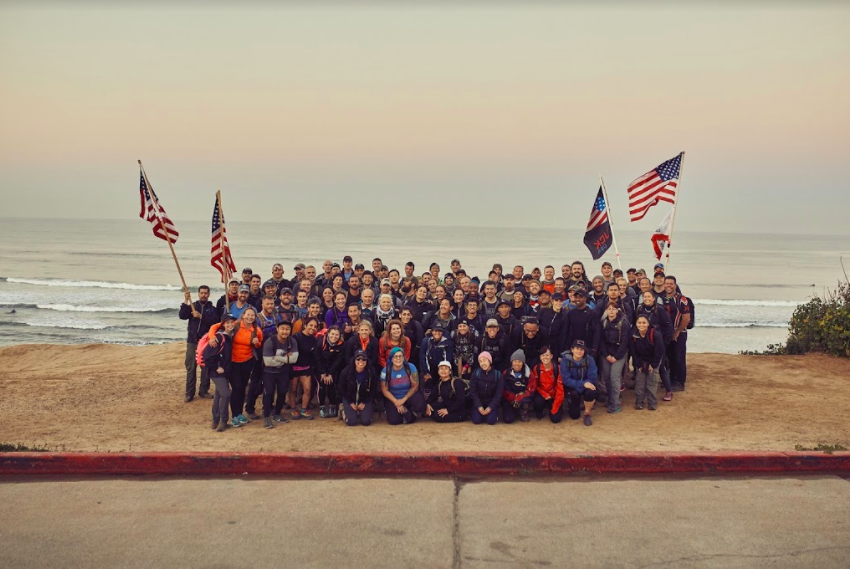 Hey y'all, apologies for taking so long to get to this. I am still recovering from all the Bud heavies consumed over the Reunion weekend. San Diego is special to me. Big Daddy and myself were born as Marines there. The people are friendly and the weather is perfect. Cadre Mocha Mike picked me up at the airport and we went and checked in at the Team House in Mission Beach. Cadre Cody joined soon and they proceeded to make some special coupons for everyone to have fun with. Cadre Joel was in bound to do his first event after being deployed. Jason, BD, and Nick, along with a ton of GRT's were coming in from all over. We kicked off the GORUCK Family Reunion with a few beers and some fish tacos from the La Playa Taco Shop.
The Tough kicked off at 2100 with roll call and formation on the beach. As soon as that was squared away BD took his group straight into the Pacific Ocean, Force Recon style. Cadre Mocha Mike, Cadre Joel, and Cadre Cody had their groups thrashing up and down the beach and in and out of the water. Despite the cold water and a lot of heavy team weights everyone was smiling.
Patches, we all love them and there was a plethora of them on display at the GRT Family Reunion.
At the end, Cadre Cody went full Navy Seal and handed out his patches in the Pacific Ocean.
There were a few hours to rest between the Tough and the Light. Jason kicked off the event with a Take Me Out to the Ballgame sing along with Old Glory front and center. Boogie board races, cheese ball eating contests, PT, and lots of smiles made this the best Light to date.
Pacific Beach Alehouse hosted the after party where everyone was able to relax without having to worry about team weights and time hacks.
Sunday morning we slept in a little then finished up the weekend with rooftop beers at the Team House.
Thank you SOCAL, NORCAL, and the people of San Diego. We can't wait till next year.

Christopher Goad
AKA Bomber