Anyone else starting to feel like this weird pandemic isolation period is becoming "normal"? Yeah, me neither.
For now though, this is our new normal. We are learning to create and adapt to new schedules and routines. The anticipation of knowing we will eventually be able to gather again with people at our favorite local watering holes for beers and conversation gives me butterflies. It damn near has a magical, almost mythical feeling to it right now – like waiting for Christmas morning to arrive. And while I am excited to get back to working from my normal corner table of the coffee shop down the street, attending neighborhood food truck roundups and picking up crawfish boiled by friends, there's also a part of me that isn't wishing for all those social options and obligations to come back into the picture. Truth be told, I've enjoyed these simpler days, a simpler routine.
I told my husband that this pandemic has taught us what to truly fear, instead of the mundane and inconsequential things we spend too many precious minutes of our days worrying about. We got to talking about how to positively take advantage of this strange time in our lives, while keeping ourselves and our family healthy, mentally and physically. Seneca, a Roman Stoic philosopher, wrote "What is freedom? It means not being a slave to any circumstance, to any constraint." Fear is the opposite of freedom. It paralyzes us, restricts us, whispers in our ears what we cannot do. Instead of feeling trapped by what we cannot do during this mandated isolation, we can choose to further simplify our lives, to say "yes" to long dreamed about projects, to-do's and hobbies that we were going to do "someday". 
Read a book from the stack that's piled up for months. Pick up that guitar that's been decorating the corner of your bedroom and learn some new songs. It's a great time to start rucking or running that 10K training plan that's been hanging on the fridge. Been too scared to try yoga because you're worried about falling on your face in front of everyone? This is a perfect time to do an online yoga class in the privacy of your living room. You'll have the confidence to attend a studio class once all this is over.
I finished designing the blog I started five months ago and will publish my first entry shortly. I finally made a batch of homemade iced coffee from a Pinterest pin I saved four years ago. It's like having my own coffee shop in my fridge, two gallons of caffeine gold. 
We are seeing the embracing of this new suck in various forms, some fun, some captivating, all inspirational:
Baby gender reveal parties via Zoom

Police officers, with lights and sirens on, joining a caravan of family and friends to surprise a boy celebrating his 5th birthday

Children dropping handwritten notes in their elderly neighbors' mailboxes to wish them well
Then there are those who are forced to embrace this suck, due to the nature of their work. I'm thinking of my best friend from high school who is an ER doctor in Atlanta, working 12 hour shifts to take care of the sick, while somehow putting together a curriculum for her two young boys to follow while they are out of school. Friends and family of mine who work in the maritime industry, living for weeks aboard their vessels helping to transport vital products needed now more than ever, like agricultural and mineral resources. Our friend owns the best BBQ joint in town. If we wanted to get our favorite rack of ribs, we'd have to go to the major hospital in New Orleans handling COVID patients, where he has set up shop with his staff to cook around the clock for hospital staff. Or my father-in-law, who manages a retirement community in our small town outside of New Orleans. He is 80 years old, and has devoted untold hours with his team to institute safety measures to prevent the deaths of his residents like numerous other retirement communities in this area have endured. 
Viktor Frankl, Holocaust survivor, wrote "Everything can be taken from a man but one thing: the last of the human freedoms – to choose one's attitude in any given set of circumstances, to choose one's own way."  Let us choose today to do fewer things, but just do them better. Make small changes to your system today, so when life gets back to whatever normal will look like, hopefully those new habits are ingrained. Our movements may be constrained right now, but our actions and resolve are not. Embrace the new suck, friends, and learn to love it in the process.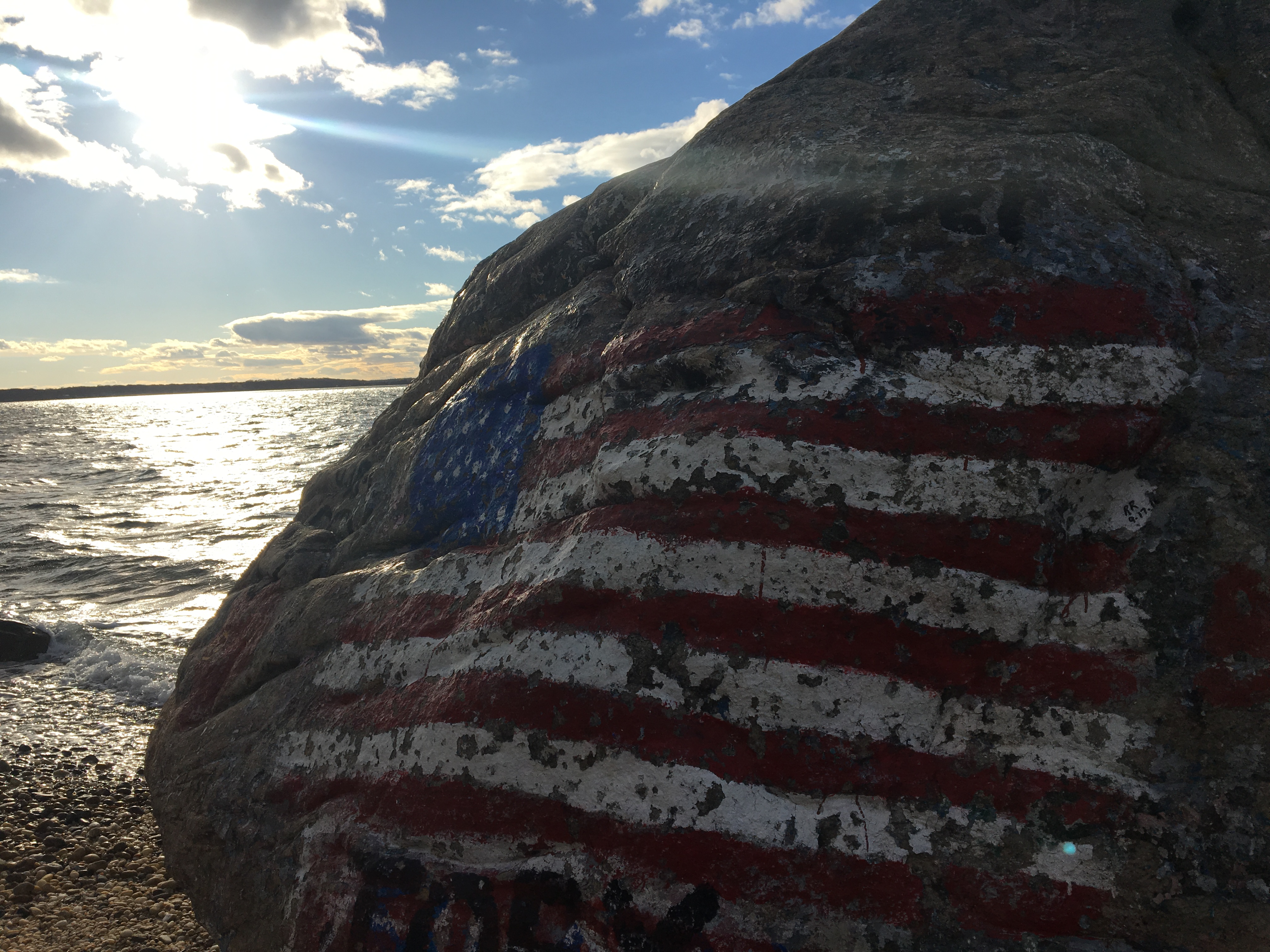 ---
About the Author
Sarah Holzhalb is a Coast Guard veteran and serves on the Team RWB Executive Staff. She lives in the New Orleans area, loves running, outdoor adventures with her family, reading, and writing. 
---
Featured Gear: