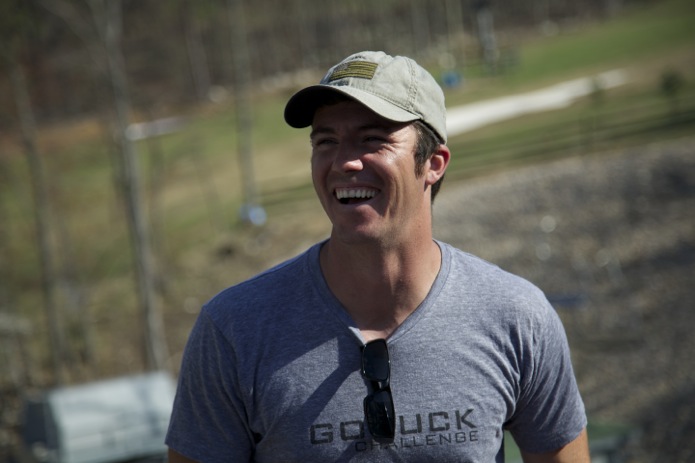 The elephant in the room is: What makes GORUCK Nasty special? You've done the mud run thing, your spam folder is full of invitations to 100 more, and Nasty looks similar enough. It's also a departure from the small class sizes that make up The Challenge. So-called mud runs are a fad – like rollerblades once were – so GORUCK is probably selling out, right? Got it, hear ya loud and clear. Naturally we thought about all of those questions before we started planning. And, oh yeah, it's the 'we' that I'd like to talk about.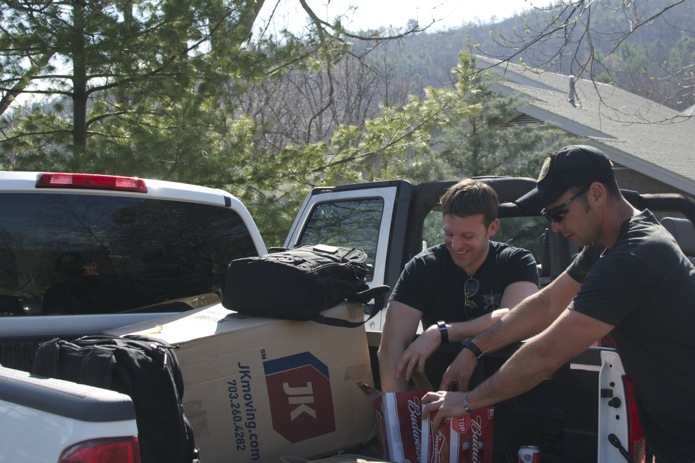 GORUCK Headquarters (GRHQ) feels the presence of having so many work hard play harder Cadre. The guys I served with and the guys I would have enjoyed serving with. Garrett, Devin, Chris don't call him Donnie he hates that, Lou, Carlos, and Silver among them. Decorated combat veterans of Special Operations, the real deal meets the life of the party. When I started GORUCK, I had to re-earn their respect by making everything we did worthy of the brand of Special Forces. Rucks, events, everything. In a world where you trade on your name, do something that doesn't live up and welcome to the black list. When nobody takes your calls, that's their support kind of deal. Somehow we at GORUCK figured out a way to avoid that list. And to the guys who helped us along the way, including everyone at the Green Beret Foundation, your blessing means more than you'll ever know.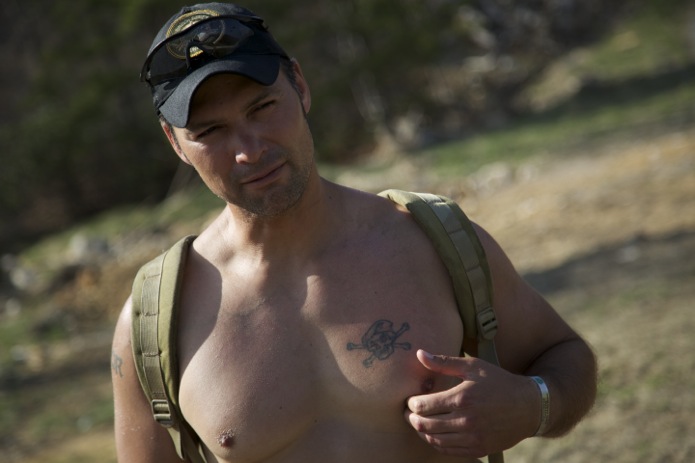 Nasty is designed by US Special Forces and the guys in this post are (some of) those guys. They're real people and they drink the same beer you do. Officially I'm one of them, I guess, but at this point I'm more their scribe than anything else. Ask them, they'll tell you with a huge smile as they toss me another beer and tell me to get back in my cave and do my powerpoint and get them more missions. Or something like that. Because it took 9/11 to get me to join their ranks, I won't say I'm lucky. I'll just say if I lived 1,000 lifetimes I should be so lucky as to have such friends.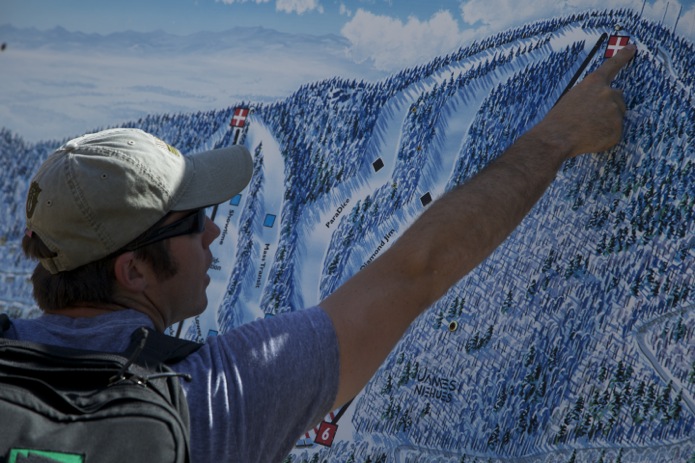 So as for Nasty. Is it too hard, is it too easy? Yes, it's either or both and you'll make it to the summits and you'll do it with our Cadre and your friends but that's not the whole story. Nasty Nick is the one and only obstacle course everyone must pass to become a Green Beret. It's only a mile long and full of bottlenecks when you do it. And it's pretty cool but it's not what I would call a good time. You have silent judgers recording your roster number if you fail anything, and silence is your party for a job well done. Our job at GORUCK is to bridge the civilian and military worlds. And Nasty will be authentic and the eternal bridge is the work hard play harder culture of Special Forces.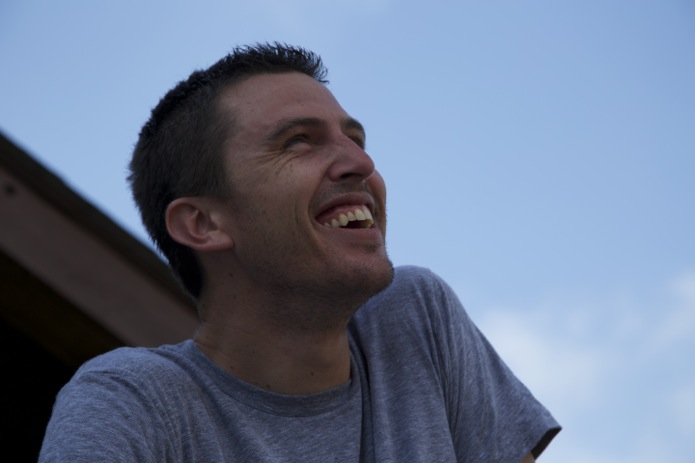 That means live life to its fullest will be front and center at Nasty. The guys and I all lost too many friends to war. Men with families, men who gave everything for America. Men we loved and men we will always miss. And it could have been any of us – and we all know that – a haunting and liberating fact that life is a gift and tomorrow is not promised. So we'll honor our brothers at Nasty (for more details and to help us, show up) and you'll see us drink enough beer to do them proud.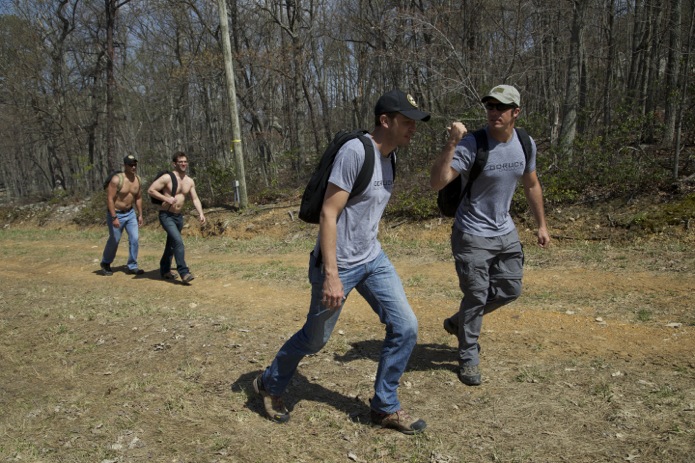 When you deploy, part of the process is to plan your own funeral. Pallbearers, location, music etc. Chris don't call him Donnie he hates that picked 'Spirit in the Sky'. And had he died, his buddies would have had an open bar tab until they couldn't take it anymore. Say a few nice words and get to the celebration. And I don't know one Special Forces guy who planned anything different. Here's the thing: you might die crossing the street tonight, you might get blown up – knock on wood – but that's not the point. The point is: did you live your life to its fullest for the time that you had?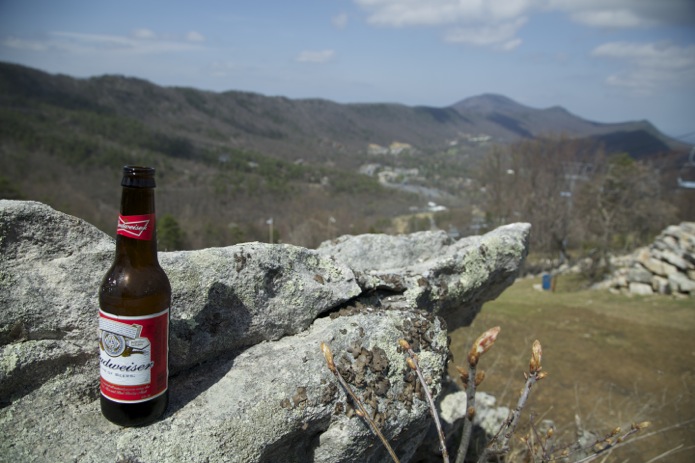 Beer. More precisely, $1 Beers. And Lots of Them. Here's the thing. When I go to any event and a beer costs $9 or whatever, it makes me mad. Football games, mud-runs, etc. I call a $9 beer price gouging and that's why I bring a flask instead. You're trapped there and you love beer so you buy one and you shake your head in disgust. You drink it and you leave. I went to a football game in DC last year and my take-away – what I remember – is that the beer cost $9. And I said if I were the owner I would do it differently. I think you can earn a lot of goodwill if you're fair, and that includes price. So we don't make any money on the beer, and in fact we donate all the revenue aka 100% of each $1 Beer to the Green Beret Foundation. Maybe we'll get someone to donate the beer, maybe we won't. Either way, we hope you'll have a good time and that's a lot more important than the money.
So what makes us different besides our people? We're righting the wrongs of other events and we're passing the fun along to you. Businesses are made up of people and those people have to make a living. And so do we. But we're a little different because the brand of GORUCK is way more important than the money from a product launch or a new event. In case you're skeptical, I'll break it down. We sell gear, we sell events. We even sell corporate leadership training aka Solutions. Making good decisions  – decisions that let me (and Java) sleep well at night – is easy for us because we cannot afford to alienate you. If we do, you'll tell the world we suck and since we've been built on word of mouth, that would be the kiss of death. You would no longer trust us with your time and the money you work hard to earn. But the revenue itself doesn't excite me at all. What excites me is hiring more Americans. More folks to build our gear, more veterans to produce our events. I've always said that I wanted GORUCK to be one of the most respected brands in the world. And for that to happen, more people have to love what we do.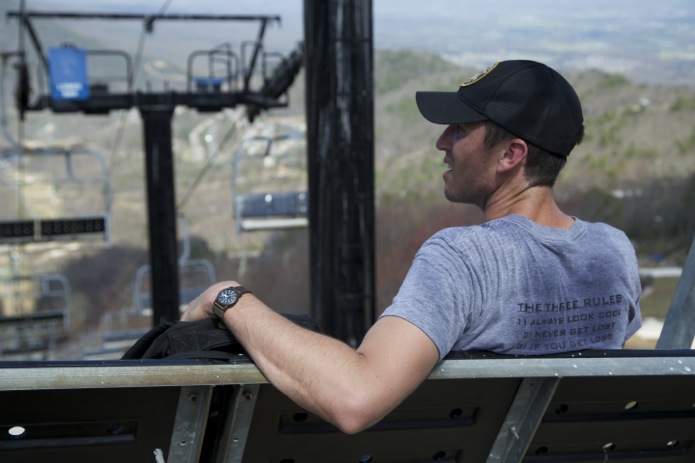 I have zero plans to sell GORUCK and I have less than zero plans to sell out. Lou once told me he and the guys would dedicate their lives to hunting me down like Marsellus Wallace on Butch if I did. Nothing says love like that, thanks bro. The guys believe in what we're doing. They see the magic every weekend at the Challenges, at all of our events. But…that's not what I was thinking about once we got to the top of the Nasty site. I found a nice spot on a dead chair lift (above) and wanted to just chill out for a sec and take in the view from the high ground.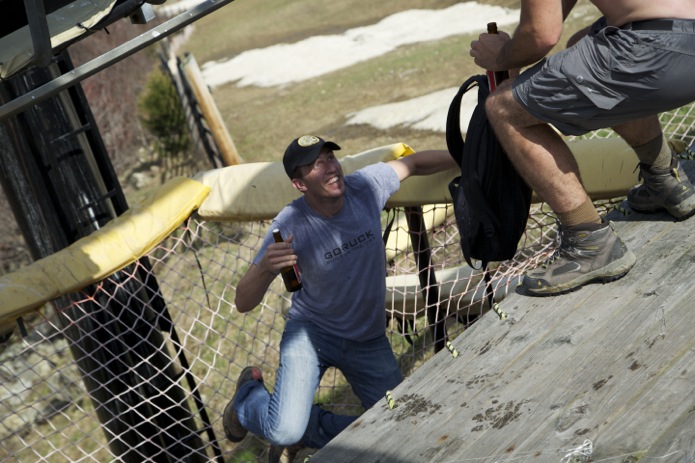 And then the dead chair lift came back to life, so I grabbed my ruck and my bottle of Bud and jumped in the save-me net.  I heard Garrett tell me I almost died and then there he was to help pull me out with a huge smile on his face.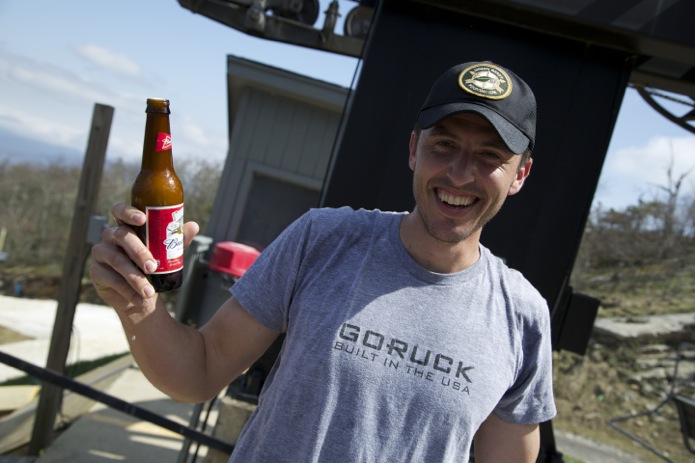 Crisis averted, there I was, still alive and lovin' it. No party foul, I even saved my beer, short a little foam. A forgivable offense? Hope so.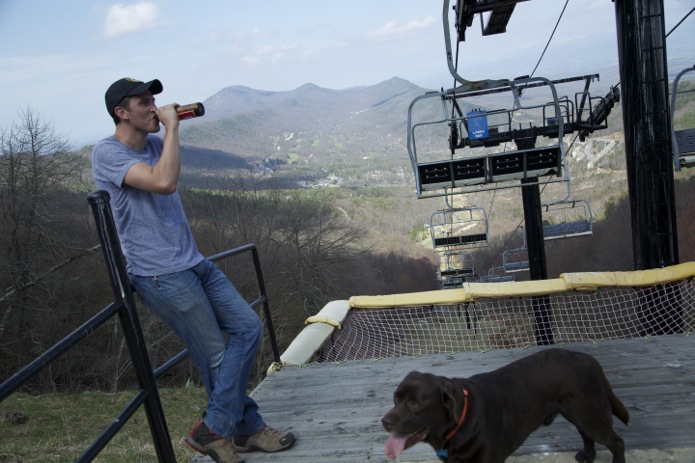 So, the course. Yeah, there are some hills and the view from the high ground is, as Ferris Bueller would say, 'so choice'. A view you have to earn kind of deal. And when you get there, on Nasty Day, you'll find a surprise. No, it's not a beer. It'll be much cooler than that. Heart strings honor the fallen who can't be here kind of deal.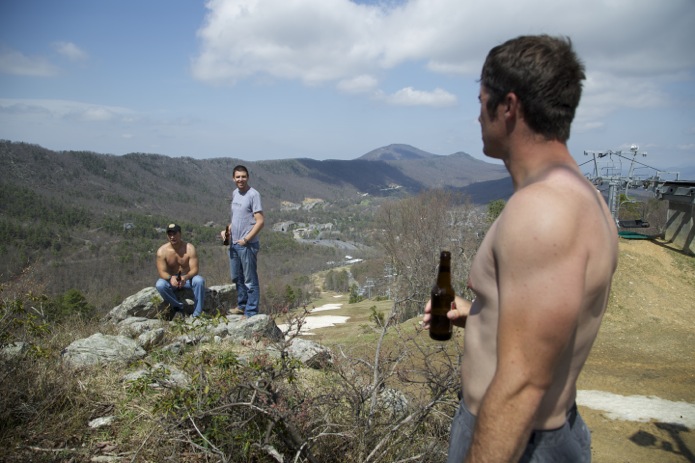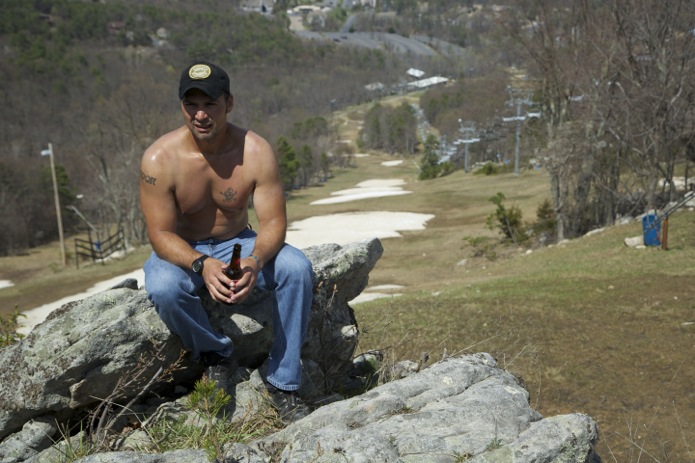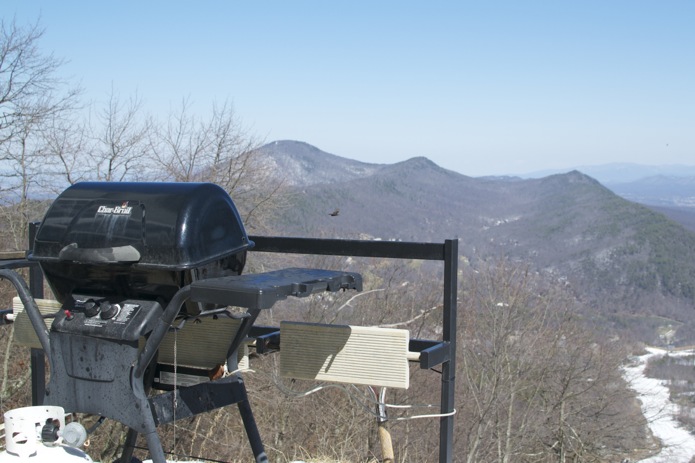 We'll probably be grilling out up top (and everywhere else), but that's not heart strings. That's survival, especially when it's burgers or brats that smell sooooo good. In my training, I heard a lot about the high ground. Get to it or die kind of thing. And what they meant was get there and own it. We don't know any better so we will and you won't be done yet at that point, but almost and we'll be there to cheer ya on.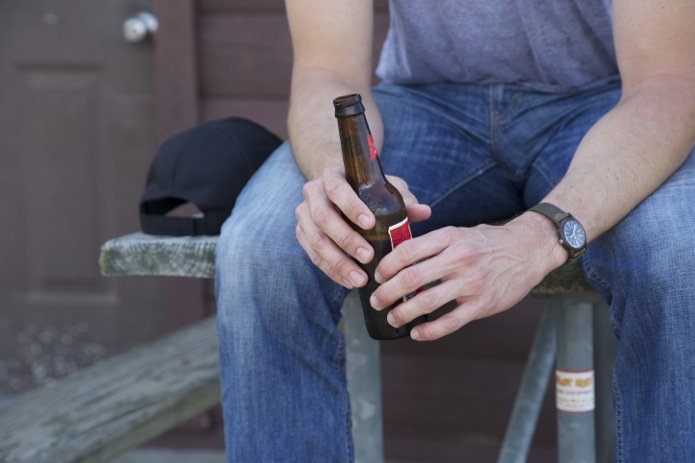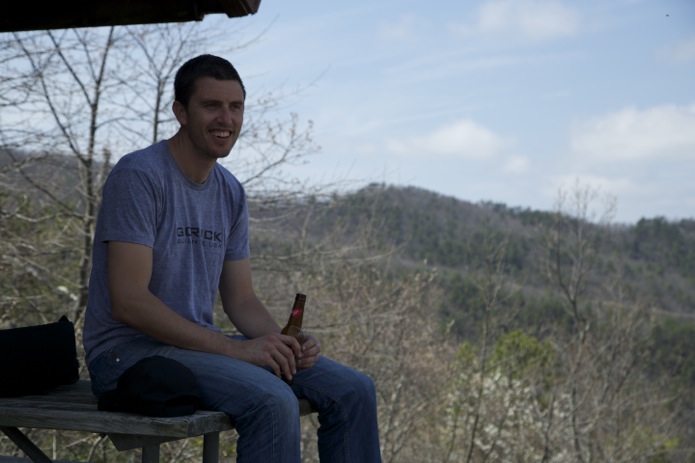 Nasty has the whole $1 Beers thing. Every other event out there says how hard they are, how long their course is, how special you are if you finish. Then they brag about how many people don't finish. At Nasty, the course is not nothing, but we'll be happy when everyone who comes earns the Nasty patch and then gets to the party.
If you got something to sell, bring beers and find a sexy model with experience. Like Devin. Before becoming a Green Beret, he stood at the techno bouncing perfume laden Abercrombie doors at a shopping mall near you and did a little dance and sang a little song and took his shirt off to get more buyers through the door. Gotta do whacha gotta do and that's why the folks call him Abercadre. This would be a much funnier story for me if I didn't also work there once. But let's pretend I didn't admit that and let's focus on Devin, who's a total natural standing on the high ground posing like an, ummm, Abercrombie model. And we have him running point on Nasty logistics because of his experiences. All of them.
It would be the easiest thing in the world to create the hardest obstacle course that nobody could do. That is not what Nasty is and that's not the point. What we're doing is offering a legitimate military obstacle course, and we've added a few miles to it. There's some water, but not that much, there are a bunch of obstacles that we've literally stolen from Nasty Nick aka The Authentic. It's not easy but you'll finish, earn your patch, drink $1 Beers and it's gonna be a blast. Our focus is on the whole experience. We're designing what we Green Berets call a good time from start to finish.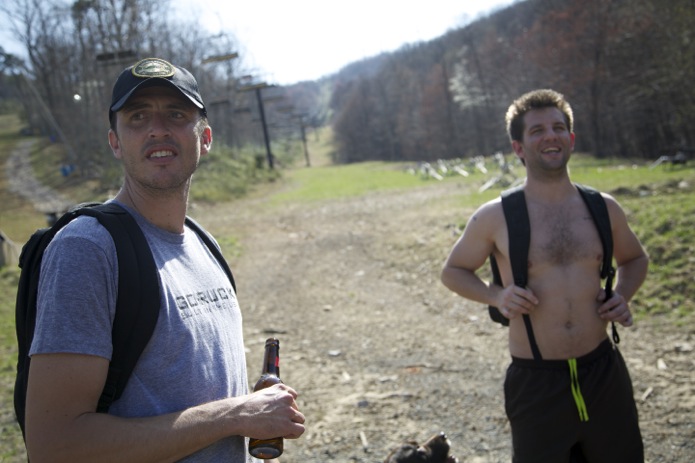 And we owe the Special Forces Community a great event. The same way that I owed the Community gear that lives up to the standard. The obstacles have to be legit. The party has to be legendary. And it has to matter. The Cadre planning this don't have any reservations about calling BS on anything, and Nasty is in their hands. If the business side interests you at all, Nasty is a break-even event for us. Not counting our time. We're donating a large percentage of the revenue to the Green Beret Foundation, a cause near and dear to our hearts, and we're happy to do it. We get the awareness, we get to invite everyone we know, and we get to do it alongside you. Since day 1 in my head and my heart it's been Field of Dreams build it and they'll come. This may be too much faith, I may be naïve. But that's me, so we'll build it and we'll have a blast and the rest is up to you.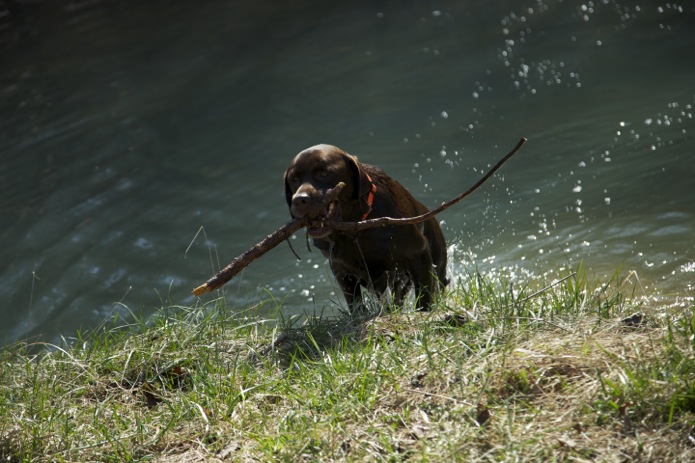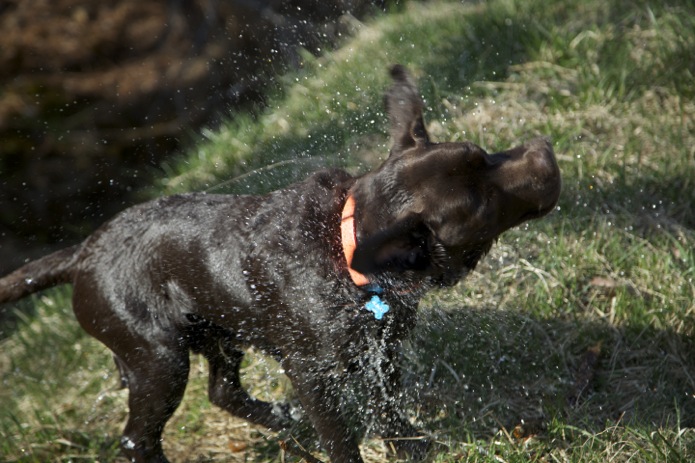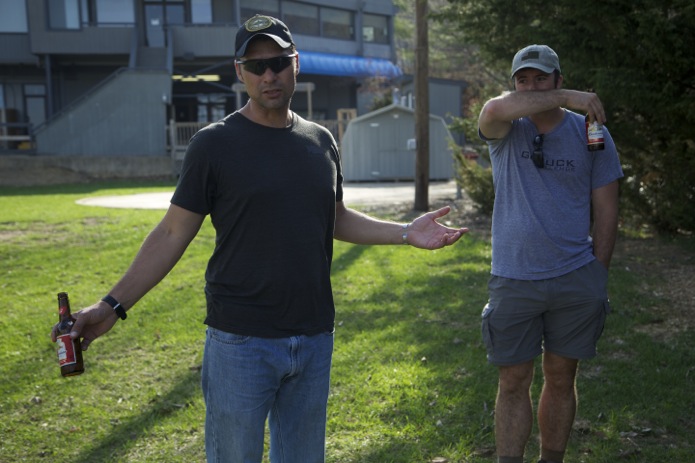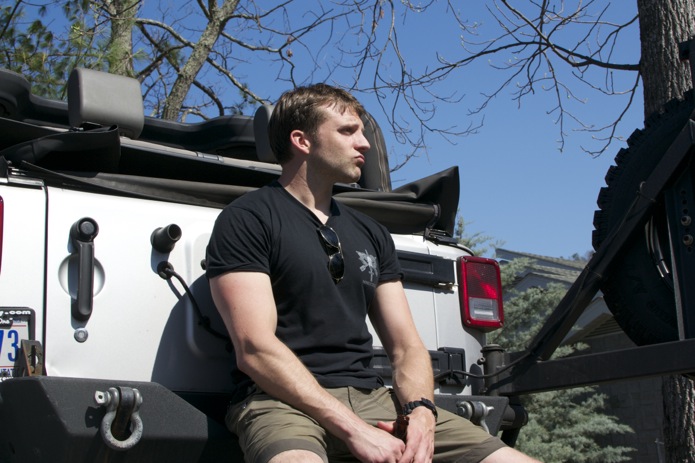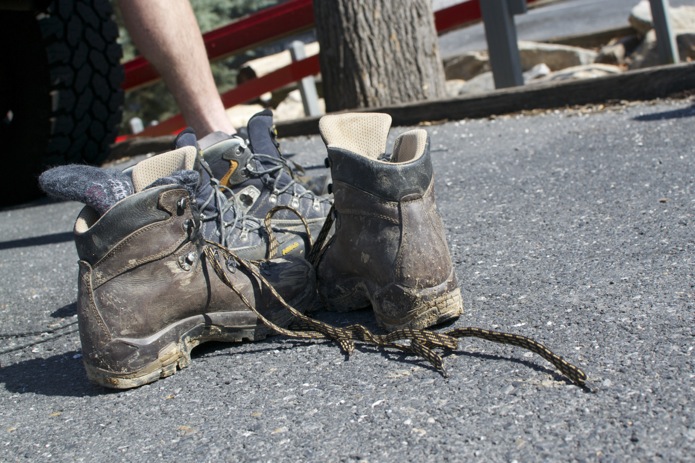 Maybe you want to talk gear, or shoes? What outfit should you wear except please never call it an outfit. KISS Keep It Simple Stupid and yeah, shoes are the right answer. I went up with some hiking boots on and while I love 'em, I recommend stable trail shoes. But don't go spend a thousand dollars on gear you don't need. If you have a pair of shoes, wear them. You'll finish with smiles and get to the important part aka more time with friends.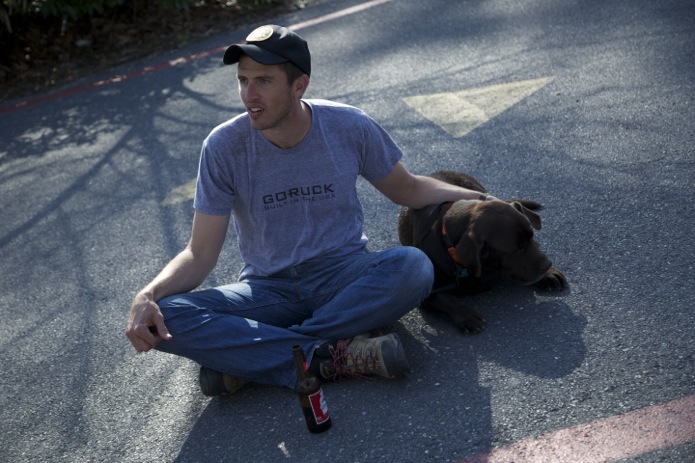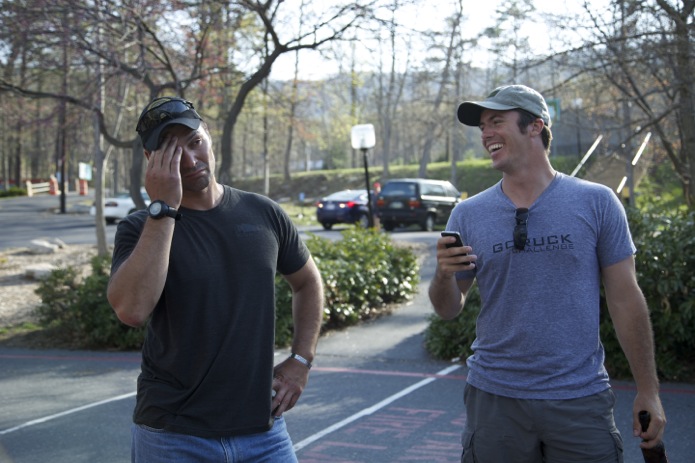 And to hanging out on the grounds or in the parking lot or wherever. Play some cornhole, drink some beers, tell some jokes. That kind of stuff. If you're expecting us to gouge you on beer prices or food, you'll be disappointed. You'll see us there, tailgating like champs, playing cornhole, running around. Grateful to be alive. I'm not gonna say what someone (not me of course) said to Lou and then Garrett laughed at him just like everyone else did. If you have friends you can laugh at, you know the deal: the next laugh's on you.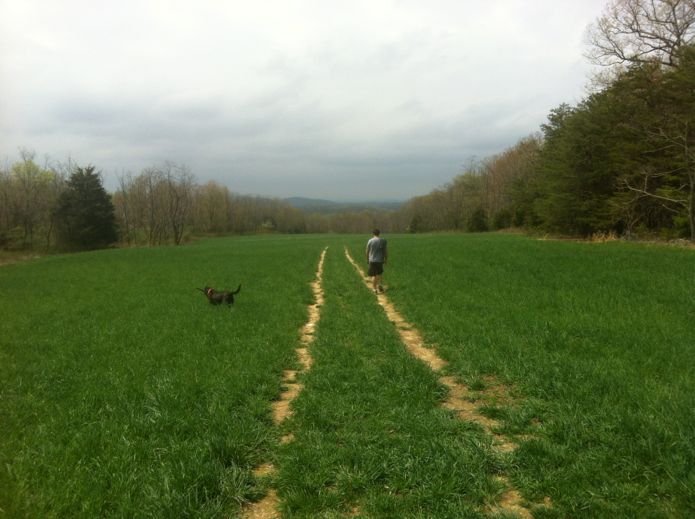 Camping – so yeah, we got it and yeah it's free like all the best things in life. We'll all be there the night before Nasty and the night after. If you wanna come hang, cool. It's about a 10 or 15 minute drive from the Nasty site. If you got a tight schedule or you want to set the land record for beers drunk in a hotel room not far from the course, that's fun, too. I've learned that offering options to people is a good thing and that some of the best folks out there don't chase money – soldiers, cops, fire fighters among them – and it costs something just to show up. So free camping helps defray your costs and you can meet other people and watch Java stud up and chase deer away and own the big lake on site.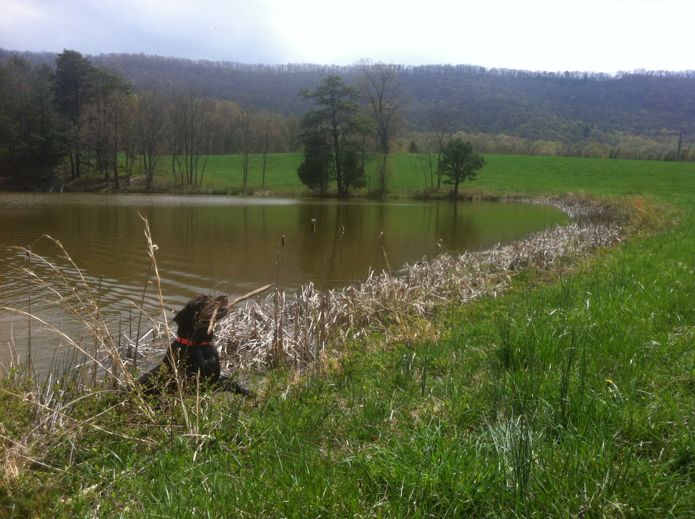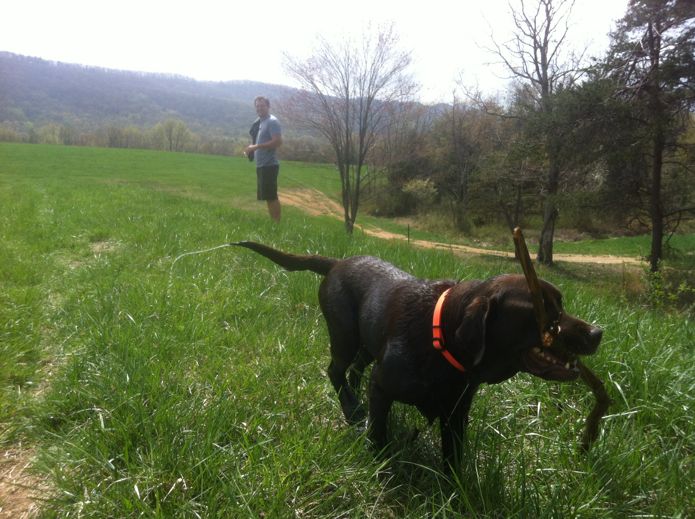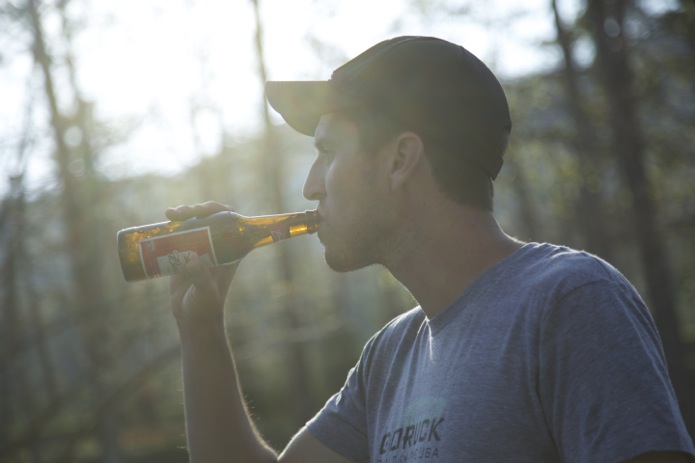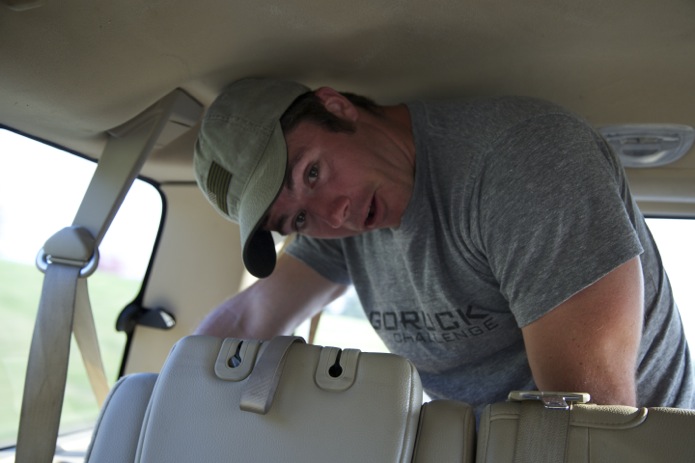 In full disclosure: $1 Beers make your eyes float (an old Army phrase). If you're Garrett and you're trapped in the car and you whine 2 minutes after leaving the site about needing a pee-pee break, it won't go well for you. Lou will throw a bottle at you and say hey rookie, piss in this. And when you get stage fright and can't, it'll go worse. You'll lose your temper and curse a few times and we'll keep laughing at you because what are friends for?
Back to this discussion about is GORUCK selling out and how is Nasty different? Here's my answer. You have roughly 10 Special Operations dudes, me included, building an obstacle course at a party that's authentic and timeless. The culture and the course. Hence $1 Beers, hence free camping, hence smiles. You are what you do in this world, and Nasty is our way to get some good PT (Physical Training) in, throw a huge party, invite everyone we know, and have a good time. But yeah yeah once you go big it's the unpardonable sin like when Metallica cut their hair. Got it. I'd counter that Ride the Lightning is magic but it's not home to their only best stuff and if you've never seen Metallica play a stadium, get on that. We've been playing small gigs like The Challenge for years, and we'll continue to play small gigs every weekend of the year around the world. But sometimes more is better, bigger is better. Our Field of Dreams, our Woodstock aka GORUCK Nasty will have plenty of real deal obstacles. If you can't do them alone, someone will give you a hand. That someone may be a buddy you came with, it may be Lou or Garrett or Devin or me. And since we don't know any other way, Nasty will also be the party of the year.  So come one come all if that's your thing and we'll see ya in Virginia on September 21 for Nasty 001.