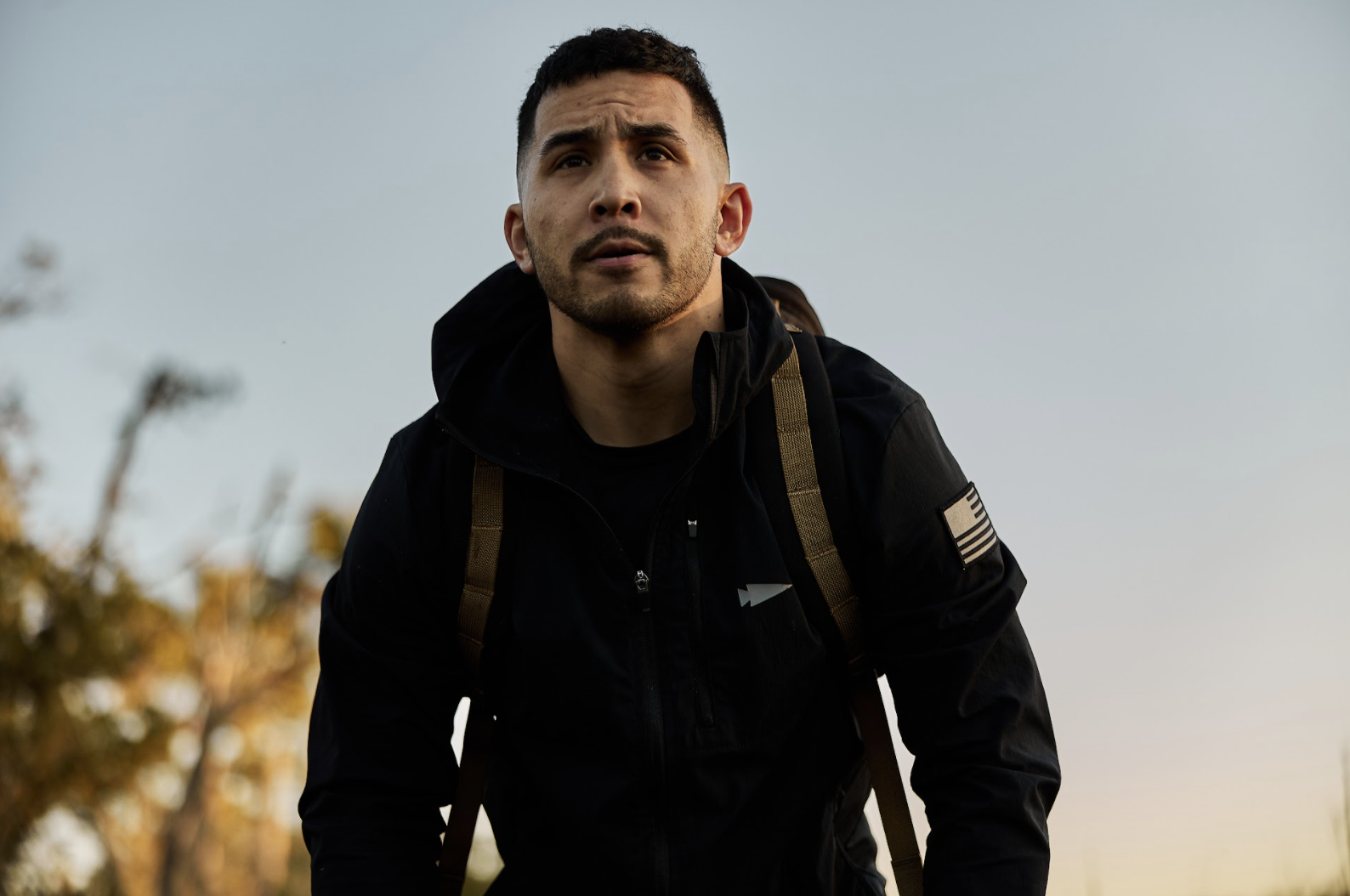 Meet Philip Lam.
Former Competitive Swimmer turned Bodybuilder turned Powerlifter turned Functionally Fit Husband to a badass wife and son. Phil has been around the block in the fitness world both aerobically and anaerobically, these days he is building his current home into his family's dream house one project at time and working as a Senior Analyst for Mazda North America Operations. When Phil and his wife aren't coming up with new ideas in the house they are often caught lifting at Bailey's Gym, rucking with their local ruck clubs, signing up for events like the CHAD1000X and kayaking down the beautiful Florida Springs.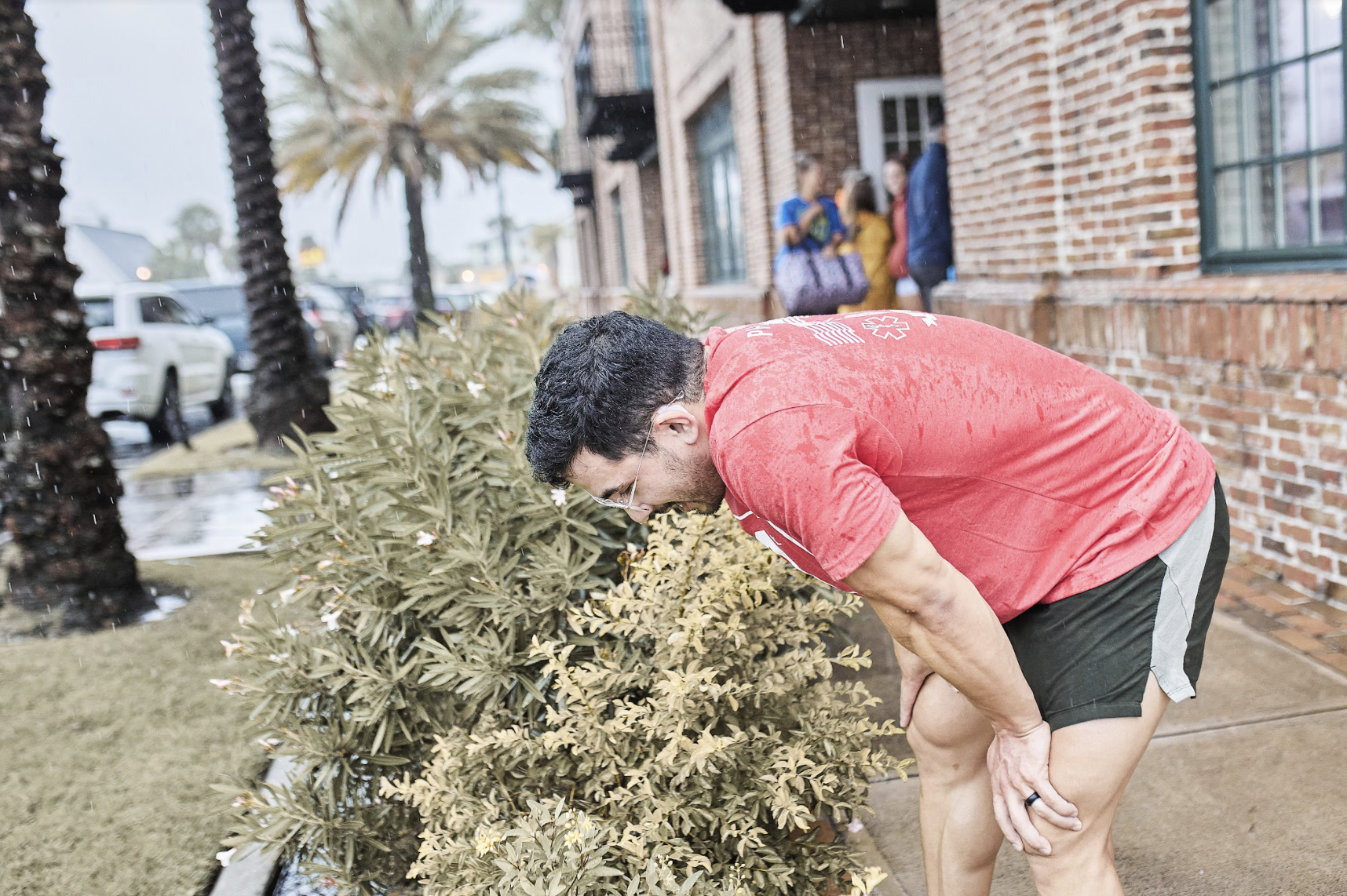 Tested and Proven: NEW Indestructible Challenge Jacket
We know that the only way to prove that our gear is the toughest in the world, is to put it through the wringer. Our photoshoots are never staged and our "models" are real people and athletes in the GORUCK community. Sweat, mud, dirt, water, you name it. Just to continue to prove our gear can withstand it all. This is exactly what we did with our new Indestructible Challenge Jacket.
The Indestructible Challenge jacket thrives during your adventures through hell on a windy day (or a GORUCK Challenge), which end up at your favorite watering hole, none the worse for the wear. Complete with a streamlined hood (no dangling strings), sewn-on reflective flag patch on the left shoulder, off-shoulder seams, and a zippered chest pocket. Built out of the same tough as nails fabric as our Challenge Pants that has been tested and proven at the world's toughest endurance event.
The Workout
Warmup:
200m ruck
10 Minutes of  Full Body Stretching
WOD:
5 rounds for time 
10 ruck curls
10 thrusters
10 push ups
Followed by: 
400 m ruck
20 Ruck burpees
400m ruck
20 Log squats each leg
400m ruck
20 over head press with log
400m ruck
How did it hold up?
"I used to be a competitive bodybuilder and prior to that a year-round swimmer for over 11 years. This has made finding clothes and jackets that fit properly always a challenge. I gear more towards functional fitness now but maintain broader shoulders and a narrow waist. This prior week I got to experience GORUCK's new Indestructible Challenge Jacket and absolutely loved it. I used it while working out and taking a dive in the Florida marshes, normally jackets or things that cover my arms restrict my shoulders while performing overhead movements, but I hardly noticed I was even wearing it.
The Indestructible Challenge Jacket helped keep me insanely dry despite literally doing burpees in swamp shit. Even though it's a long sleeve waterproof jacket, it maintains a perfect blend of staying off the cold wind and water while also being light enough to wear while exercising outside in Florida. 10 out of 10 I would recommend this product to other people, you get to maintain a functional jacket while also appearing extremely stylish in crappy weather!" – Philip Lam
See for yourself, shop the new Indestructible Challenge Jacket here.