Tribe Kids: Seek Leadership
This month, we "Seek Leadership" by observing both President's Day and Black History month. In our 8 and under book, "Sophia Valdez, Future Prez," Sophia learns how to lead by taking on a big task in her community, and accomplishing more than she ever thought she could! In the 8-12 year old book, "You can Fly: The Tuskegee Airmen," we read about the first group of African American pilots to serve in the United States Air Force. 
As you go through the tasks and read the books this month with the children in your life, remember that building a child's confidence and sense of self is the first step in fostering leadership capabilities in them. Giving your child choices about the smallest things in their daily lives, from letting them take their time at tasks and play, to encouraging them to choose which vegetable they will eat at a meal, allows them to feel respected. A child who has the support of the adults around them, knows who they are, and is encouraged to be themselves, is a strong child.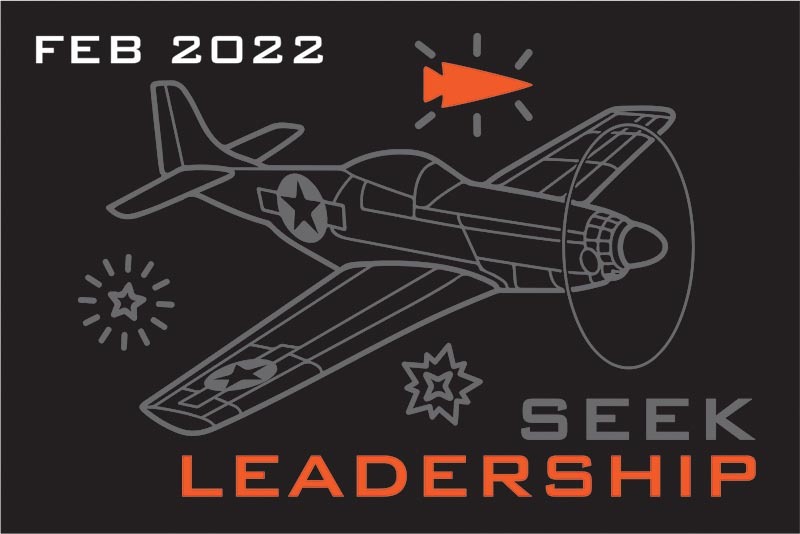 Workout A:
Ruck 30 minutes with a grown-up. Invite a friend!
Workout B:
February Workout for Kids 8 and Under:
"Fly High"
AMRAP in 5 minutes:
4x 10 meter shuttle runs
8 supermans
8 sit-ups
8 squat jumps for height
February Workout for Kids 8-12 Years Old:
"Fly High"
AMRAP in 7 min:
6x 10 meter shuttle runs (ruck on)
10 supermans (ruck off)
10 sit-ups (ruck off)
10 squat jumps for height (ruck on)