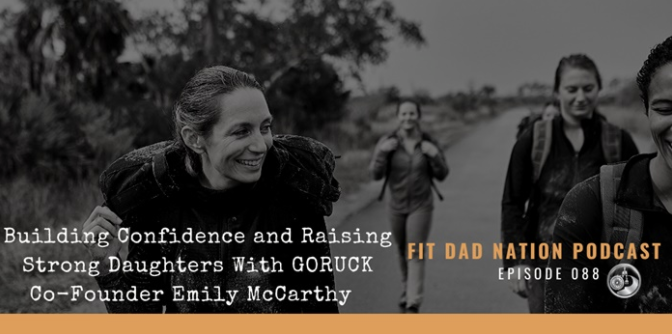 Fit Dad Nation is a resource for dads who want a place to learn more about how to get fit (again), become healthier, get their mojo back and are looking to become the best versions of themselves. They have more than 25,000 dads who are part of their community and are all working together to make positive changes and help one another along.
Steve reached out to Emily because of the stories she has shared about her relationship with her father, more specifically, how he was a constant positive presence in her life, always having her back, being her biggest cheerleader, and pushing her to be the best version of herself.
Having two daughters of his own, Steve wants nothing more than to raise them to be happy, confident, and strong and on this episode Emily shares a number of stories from her childhood and lessons she learned from her father.
She shares how he taught her how to dream big and go after what she wanted in life and helped her build the confidence that would carry her into a very successful professional career. Sadly, her father passed away at a young age and she talked about the enormous impact it had on her for many years.
On a professional level, Emily has accomplished a great deal and she shares the story of how GORUCK got started and what it's evolved into, which is a massive global brand with more than 300 GORUCK clubs and more than a thousand events taking place.
This is a great reminder of the incredible opportunity we, as dads, have to be positive role models for our children.
This article was originally published by Fit Dad Nation.