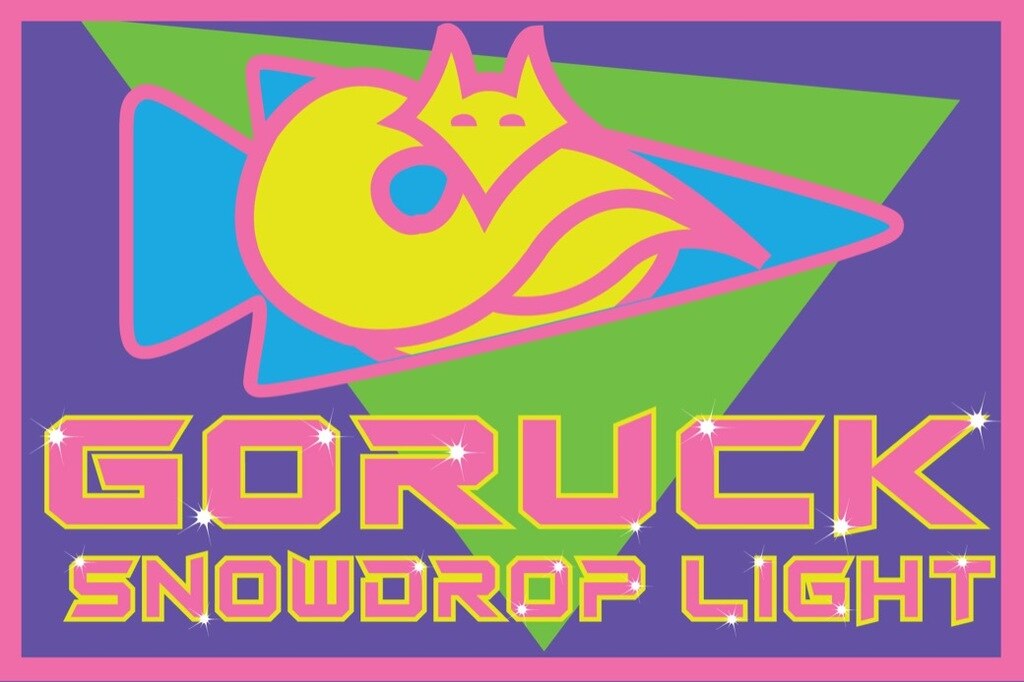 We lost our beloved Cadre Josh to cancer this year. He fought the good fight and the GORUCK community, GRHQ, and his Cadre brothers miss him more than words can express. Besides loving cheese curds, spotted cow beer, the Brewers, and being Wisconsin AF, he was a dad, 75th Ranger, GRT, Cadre, and had a passion for helping others. He created the Snowdrop Light and Snowdrop Scavenger and we want to continue to remember his legacy.
Snowdrop Foundation Wisconsin is dedicated to assisting patients and families at Milwaukee's Children's Hospital through funding for continued research to eliminate childhood cancer. It is also Snowdrop's mission to provide scholarships for college-bound pediatric cancer patients and survivors. Five years ago, Josh Hass (aka Cadre Roony) searched for a way to go above and beyond for his community. He found Brian Gruender, head of the Snowdrop Foundation in Appleton, WI. Josh did not have any connection to pediatric cancer but knew this was where he would help. True to Josh's character, he wanted to help Snowdrop by putting his own spin on it, in the form of a GORUCK event. While most GORUCK events are all about embracing the suck, Snowdrop is a little different. The GORUCK Snow Drop events are self-described as the most fun GORUCK EVER, with participants dressing up in costumes, playing kickball, knockerball, and just getting some good livin'. Since its inception, the annual GORUCK Snowdrop event has raised over $75,000, as participants travel from as far away as Japan and all over the United States to partake in the weekend's festivities. All proceeds will be donated to Snowdrop Foundation Wisconsin.
This year, the 5th annual GORUCK Snowdrop events should not be missed. We lost Josh to pancreatic cancer on April 4, 2019. Due to Josh's leadership and esprit de corps we will continue what he started. Continuing in his Ranger roots, he Led the Way and inspired thousands of people to do the same. We are humbled to not only continue on Josh's mission with the Snowdrop Foundation, but to honor his legacy as an incredible Father, Son, Brother, Friend, and Ranger. Rangers Lead the Way! This is your opportunity as a civilian to fight evil and further goodness by helping the children. Josh fought for the better good as a soldier and this is how he continued to fight the good fight as a civilian.
If you want to do GORUCK events unlike any other, please sign up for the Snowdrop Light or Scavenger. We will continue to honor you, Josh, at the events you created. We miss you. #RLTW

Christopher Goad
AKA Bomber