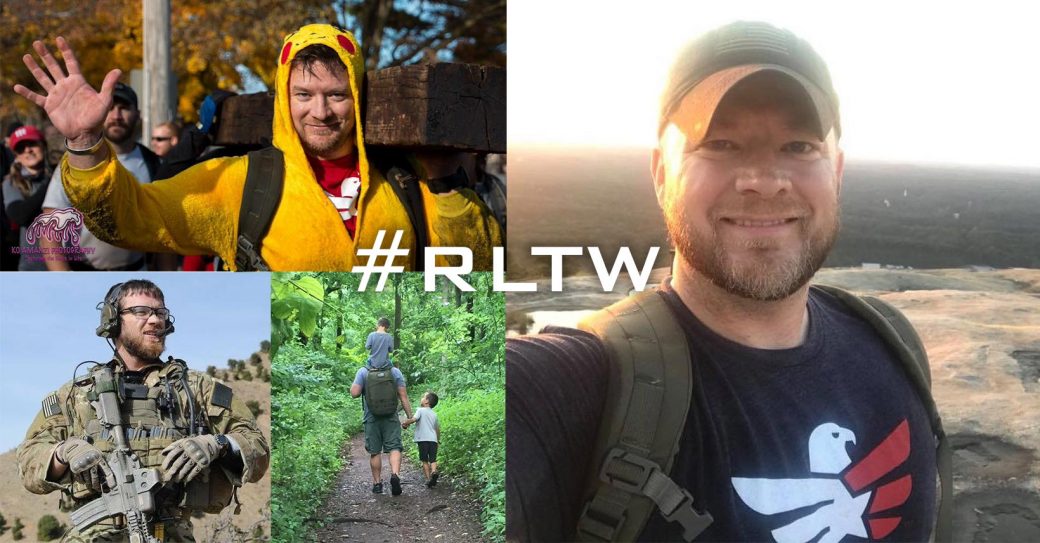 We lost one of our own. Josh Hass aka Cadre Roony is beloved in our GORUCK community. He fought courageously against pancreatic cancer. He passed away surrounded by family and friends at his home April 4, 2019. Josh first and foremost was a dad of two young sons, snowboarder, Harley Davidson rider, gamer, Star Wars fan, GORUCK Cadre, and served in the US Army  with the 75th Ranger Regiment 3rd Battalion.
Josh created an annual GORUCK event in 2015 that raised money for the Snowdrop Foundation in Appleton, Wisconsin. Benefiting Pediatric Cancer with GRTs attending all over to participate in this event with Josh. If you would like to participate, this year's Snowdrop Light and Scavenger will be in October 2019 with details coming soon.
Cadre Josh, you will be missed by your GORUCK family. The best part or GORUCK is the people and you were one of the best. You made people better. Seeing all the photos and stories shared by GRTs has made me happy and maybe a little wet-eyed. It hurts and your impact on this community will never be forgotten.
Josh called me either bombah or Goad. He gave me shit about being a Marine/jarhead. He would share with me about the goodness that is cheese curds and Spotted Cow beer. He was Wisconsin AF. Messaging me to help get more GRTs to Snowdrop. Telling me to get our buddy Q to events in the NYC area where he was going to be Cadre knowing his Ruck would be packed with beer.  I am gonna miss your selfies with the Bomber Bash koozie I gave you. I saved all these and a bunch of others I am not gonna share. That sunset at Jed you sent me made me smile. I miss you brother.
Rest well Ranger, God bless your family and friends. Rangers Lead the Way.
Christopher Goad
aka Bomber