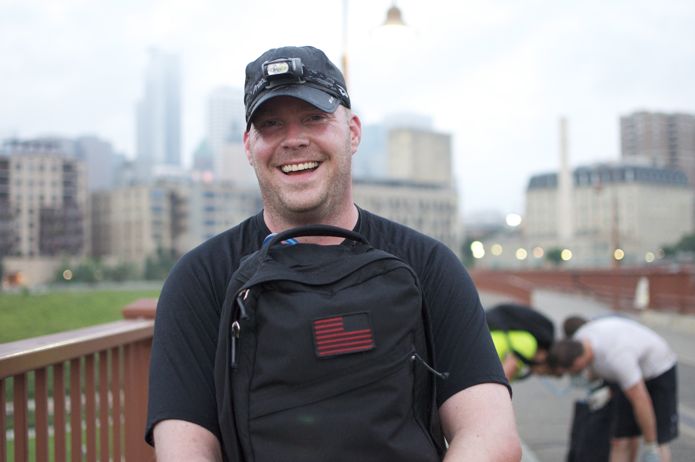 There's nothing in this world so motivating as someone you love. For Justin Grimm, it was (and is) his 3 year old daughter Charlotte. She was battling cancer when I met him in Minneapolis in the summer of 2011, and he later told me he wanted to honor her bravery, strength and endurance in that fight. So he signed up for the Challenge.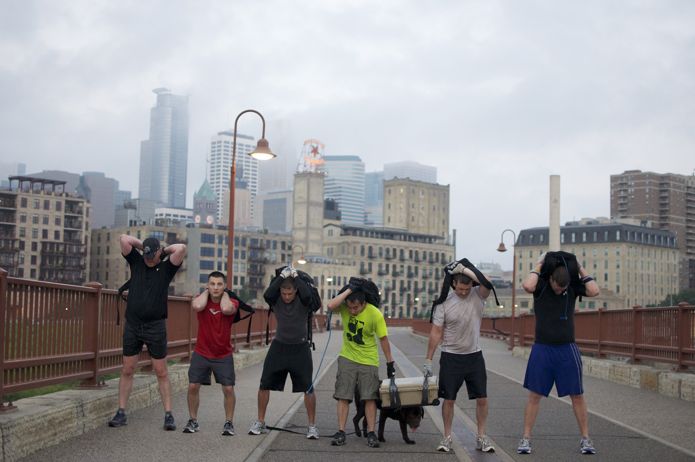 The Challenge changed GORUCK for the better, forever. We started out a gear company, and over the course of 2010-11, we became a people brand. The only conclusion I can draw is that the people who showed up for the Challenge changed me, also for the better. I failed to anticipate the effect that the Challenge would have on them. And thus on me. It's been about two years since the first Challenge, and with reflection's authority I can promise that if GORUCK were just a gear company, I would be doing something else now. And since I can't imagine a better thing to do than GORUCK, I owe everything to the people who showed up and made it about them.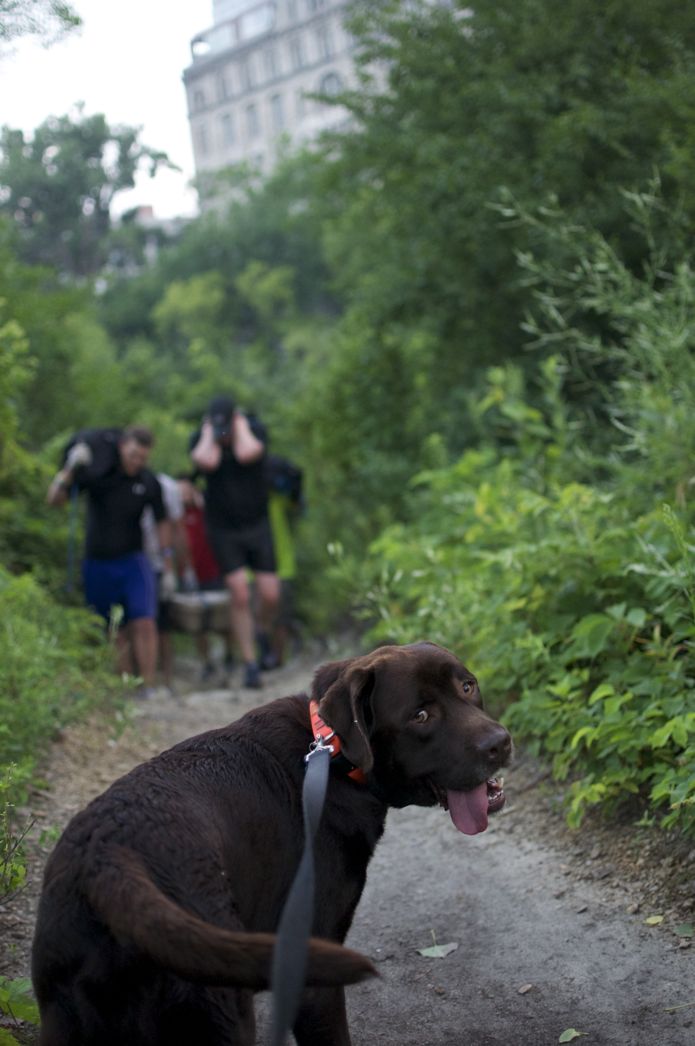 People and Java of course. It's funny to think back now to how Java and I drove city to city all summer (2011) long, leading around the next group of adventure seekers who weren't deterred by the promise of a slice of Special Operations training. I got better week after week at pushing individuals harder to become a more effective team, by giving them more to overcome. And in that process the magic of GORUCK was born. Magic because you built it, whatever GORUCK is and will become. Not us, you. Like Class 49 below — 6 people strong — but before you knew it class sizes in Minneapolis were double, then triple. And I expect that as long as the Challenge is about everyone but yourself, that you'll always have friends you want to bring into the GORUCK Tough Family.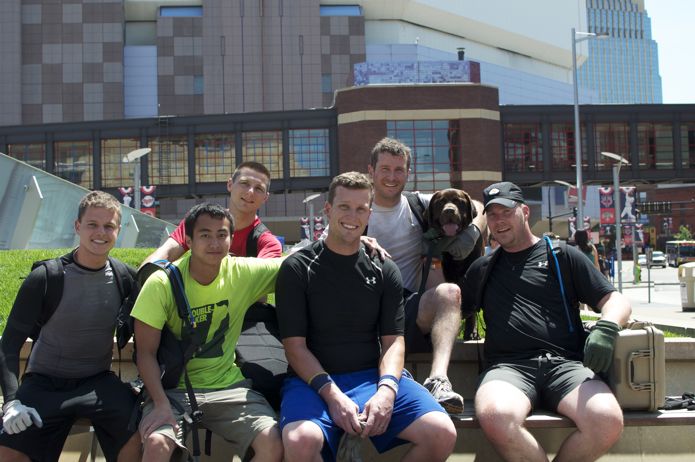 After I passed out the well earned Tough patches, I chatted with Justin and he told me about Charlotte. He smiled as he thanked me for kicking his ass to the point that he had to overcome something so difficult, saying that it put Charlotte's struggles in perspective for him. The Challenge is a funny thing like that. We demand more of you because it's not about you. And it hurts for a while and you hate us till you love us. But at the end you know you've shared something special with your team and you get to take that back with you for the rest of your life.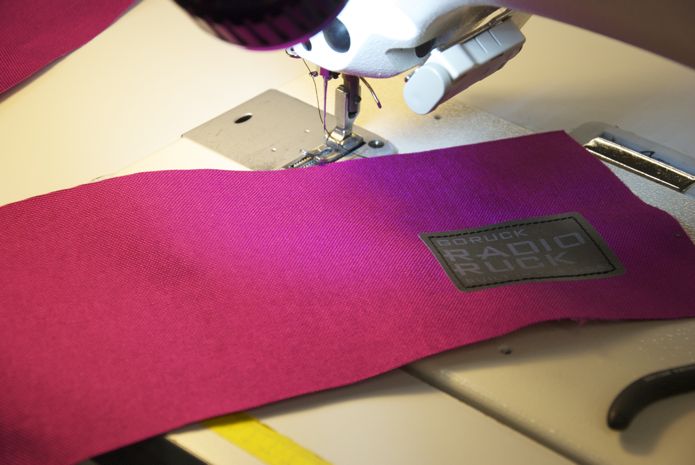 When Justin would later ask us to build Charlotte a pink Radio Ruck, our initial reaction was sorry and we love you and your daughter but we can't. The Challenge is relatively easy for us to make happen. Manufacturing, not so much. We couldn't train up sewers fast enough and our vendors weren't able to train up sewers fast enough, either. The Challenge was exacerbating the problem because it spread awareness and made it harder to meet demand. These are great problems to have, though it was frustrating at the time. And we certainly couldn't spare anyone to make a one off pink ruck. Even for the best of reasons, like Charlotte. But then the stars aligned, overnight a year later. We started making the Radio Ruck in Bozeman, we got a couple sheets of pink Cordura, and eventually we had Charlotte's ruck. Justin's goal was that a father's ruck would somehow have a superior complement, an even better representation of overcoming adversity. And in his words, it also comes in handy for father/daughter rucks!

We also did a RR Field Pocket for Charlotte, and before you knew it there was a patch to complete the tandem. Morale patches are a big deal in Special Forces and it was always obvious that patches would matter at GORUCK. So when the GORUCK Tough (GRT) Family caught wind of what was going on, GRT's collectively raised over $10,000 for the Childrens Cancer Research Fund (CCRF) on Charlotte's behalf. I don't really have a big Facebook presence, but this is one of those cases where the GORUCK Tough family, via the GORUCK Tough page (open only to those who have passed the Challenge), showed me a thing or two about its value.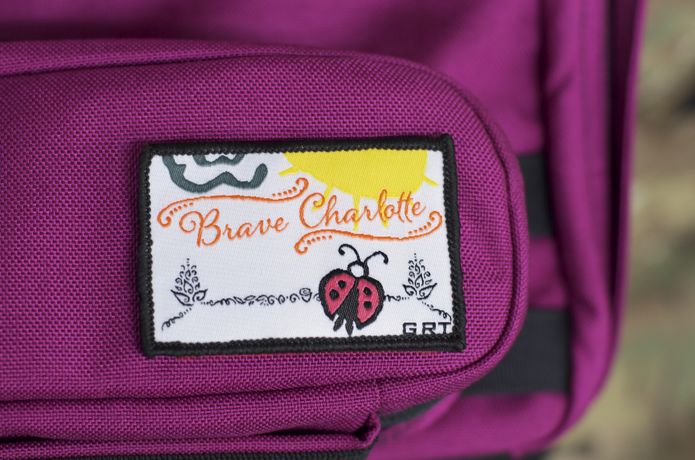 Our team in Bozeman above with Charlotte's ruck. It's easy to understand that the Challenge is about people given that it's an event and people take it, together. We build gear so-called behind the scenes, and you'll likely never meet the people who sew your gear together unless you come to Bozeman for a visit. But my aim is to dispel the myth that robots do all the work and to remind everyone that the gear side is also a people brand. People make the gear, and people run our customer service and we enjoy dealing with people on the other end of the line. And I take every opportunity to remind anyone who will listen that every ruck we build takes hours and hours of American labor to build correctly, which means to our standards of excellence. I digress. My goal is to run a company my grandfathers (1950's types) would be proud of. And the central tenet — an oldie but a goodie — is that we do whatever it takes to do right by people. But it still goes on for the most part behind the scenes. So it's nice for our sewers, and the company as a whole, to rally around a cause like we have around Brave Charlotte. In every way it's a perfect intersection of the gear we make and the events we put on.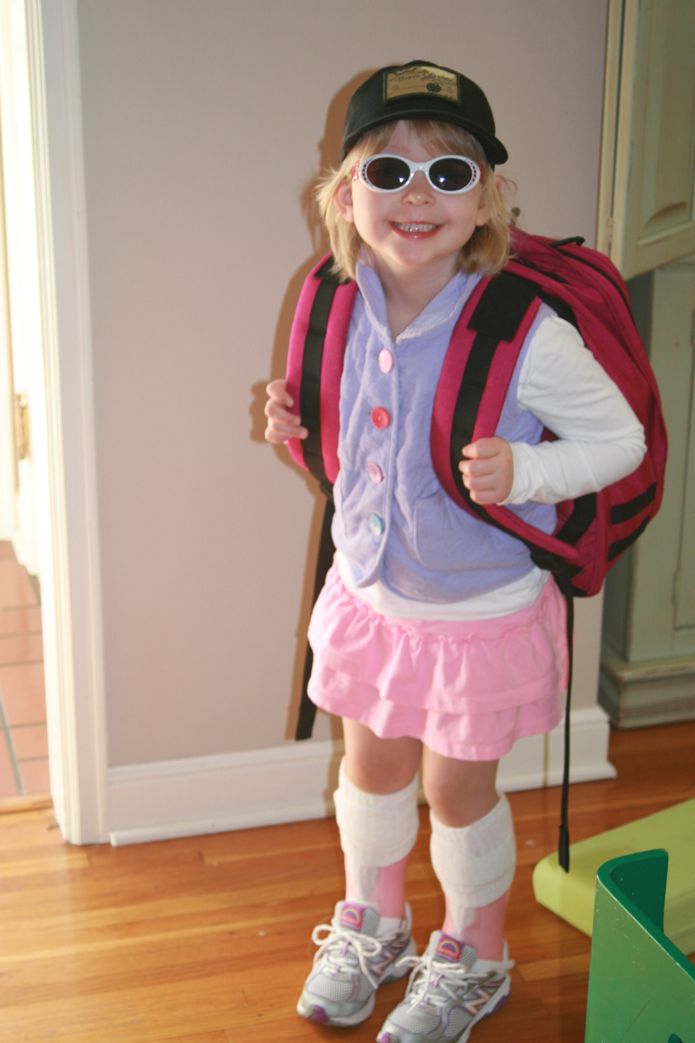 It's just a pink ruck (meaning it's only a thing), but it means more to us because it means more to Charlotte and her family. People are not numbers, and it's a lot better to work for people than to work for numbers. And when her name is Charlotte, a budding style icon, and she chooses a pink Radio Ruck to complete her pink outfit, I can't help but smile and thank God that the Challenge came along and changed us forever.