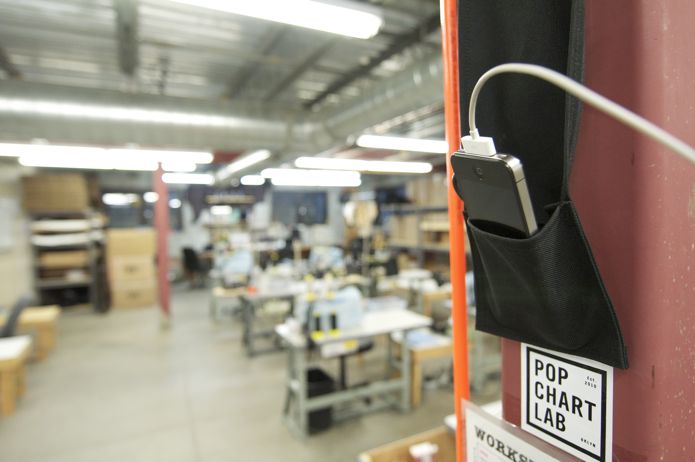 Despite the draw of Big Sky Country, busy is a blessing so when I'm in Bozeman I spend most of my time under the lights in the GORUCK Garage. It's a vicious cycle of late mornings and later nights that inevitably leads to an empty factory. Aka the perfect time to crank the tunes and crack the Buds.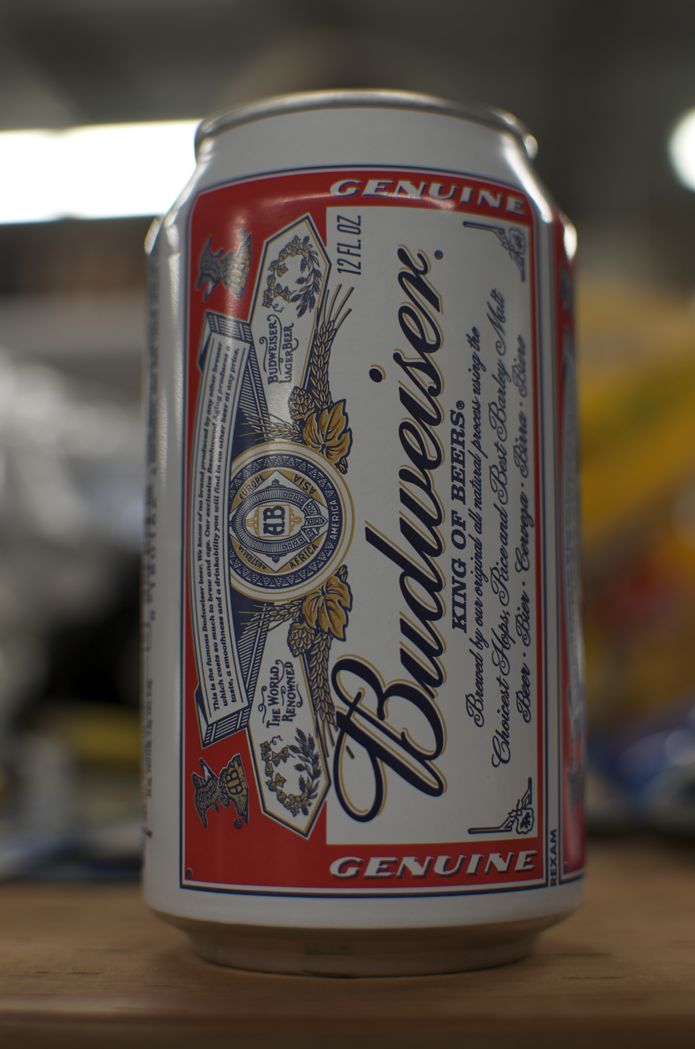 And somehow the din of oldies but goodies leads to two things: (1) walking around wishing I knew more about how to sew, and (2) some reflection about not taking anything for granted. By anything I mean explanations. This post is a little bit of both with a promise or two thrown in.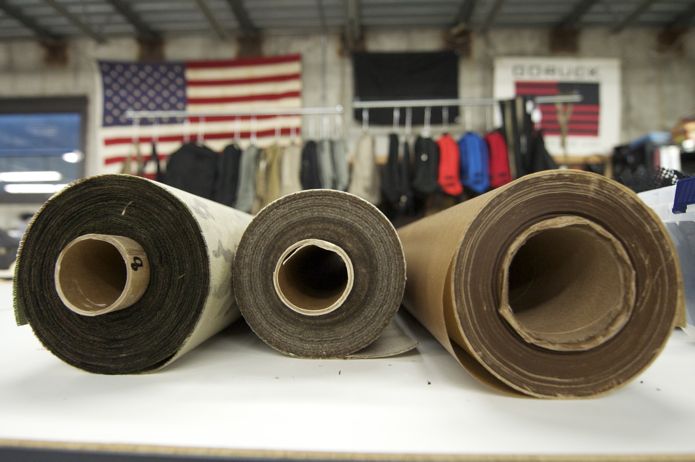 Before we opened our own shop in Bozeman, I was completely in the dark about the process of how sewers made our stuff. I didn't understand why it took so long and I didn't understand why it cost so much, and I was pretty annoyed by both. Sure, I was and will always be a romantic about American manufacturing, but I don't view this romanticism as anything to hide behind. My take is that if a brand's commitment to American manufacturing does not produce superior quality, then it might as well go offshore and pay less so it can charge less. Whenever GORUCK is introduced to a new audience, the first thing that happens is that people are outraged by our prices and begin talking about what our rucks 'should' cost. Then usually the people who know us come to our defense. Yes, I think we have the best fans in the world. But as for the price skeptics, I can relate. Five years ago, I never would have paid for a rucksack what we charge. I would have said something about what it 'should' cost. And nobody would have convinced me otherwise I don't think.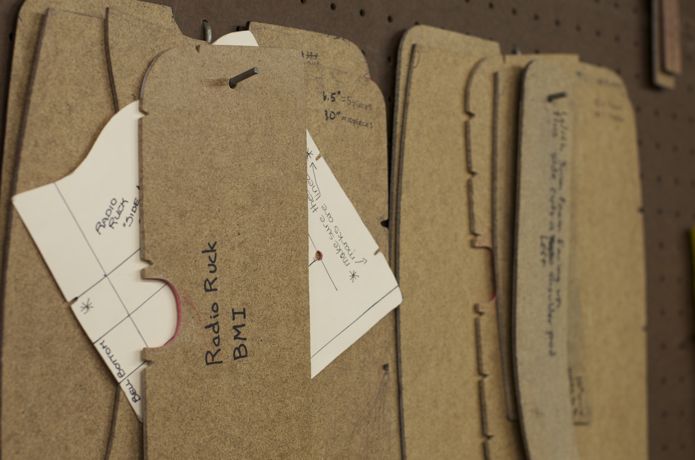 Our job at GORUCK is to make great gear and to convince you (not to mention me) that it's superior quality that's worth the extra money. And for good measure we'll throw in things like accountability and the idea that the customer is always right. Things my grandfathers appreciated. One small byproduct of that approach is this blog. I manage it and you can ask me anything. If we cannot convince you of the value, you shouldn't buy our stuff. There are plenty of bags out there, but my disclaimer is that most would never pass our quality standards. And while I'm on the topic of value, most places I've ever dealt with that have a lifetime guarantee don't really have a lifetime guarantee that I respect. There are notable exceptions like Survival Straps and Colonel Littleton, both of whom make great stuff and then stand by their work. But too many places make stuff that breaks too often. When you send it back, they send you a new one that will break again just like the old one. It's kind of like when a company – even a good one like Apple – sells you something and there's a rebate that you have to snail mail in and wait like 5 years to get back. Yeah, in the digital age you have to snail mail it back. Of course they're hoping you don't bother. I hate stuff like this though I'm sure it's good I mean profitable business. But to me that's awful business because it doesn't create passion, loyalty, or trust.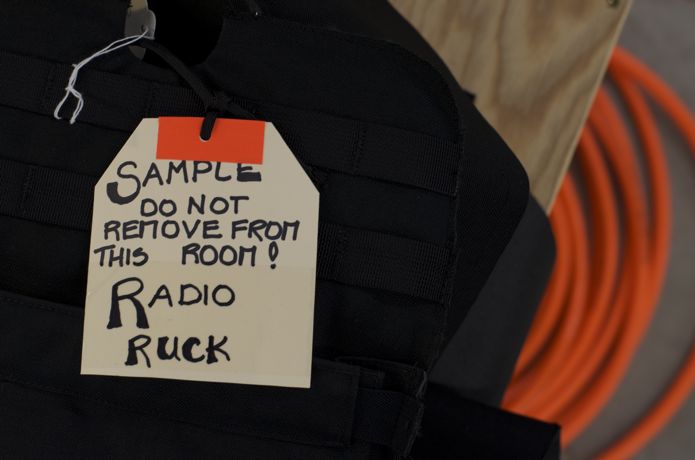 Our commitment is to American manufacturing because our commitment is to excellence. Doing everything in America costs more but it also lets us build and master a culture of quality. If you're a company and excellence is not in your DNA, you're going to make stuff that is un-excellent. If you cut corners to shave pennies, you're going to continue down that slippery slope until you're putting out garbage with a logo on it. I have no interest in doing that. Selfishly I find it boring. Professionally I find it uninspiring. I'm the most skeptical consumer of just about everything. I hate to shop (I don't shop, in fact, and I only rarely buy) and I hate things that I suspect might break (a product of relying on gear in war). And in the whole price conversation, I want GORUCK to do things a little bit differently. So we're working on a video, and some explained posts, that will describe in excruciating detail exactly why our rucks cost what they cost, down to the dollar. We're literally going to open the books to you. I think people more than anything want to understand the why's. It's a product of the digital age and our collective ability to find so much information so quickly. It's also the product of being human and wanting a fair deal in life. So from my vantage point we owe you this explanation. It'll take us a while to do well, but sometime in late 2013 we'll have it for you.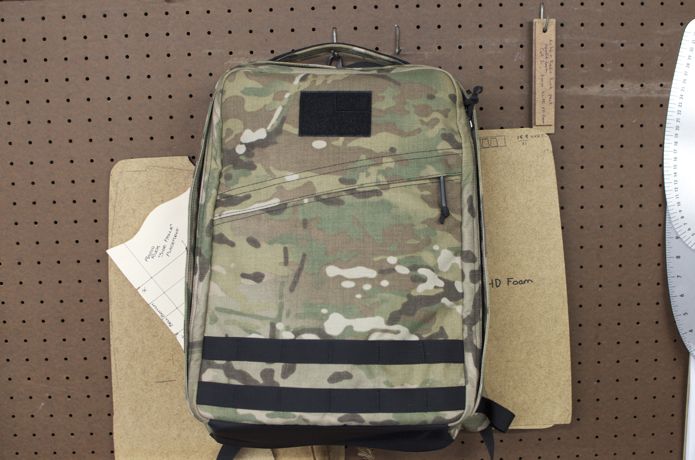 For two years, when people would ask about colors I'd smile and quote Henry Ford: I'll give you any color you want as long as it's black. But here's a little more of the back story on this one. Because of the growth of the Challenge and our manufacturing constraints, we could not make enough black bags to meet demand. And introducing colors makes for a lot of additional costs in terms of inventory and a website that lets people, you guessed it, select different colors. We had neither the IT infrastructure nor the manufacturing infrastructure in place to launch colors properly, so we kept on keeping on Henry Ford style. We try our best to be responsive to what you want, and you wanted colors. The process took us too long, it totally sucked, and I'm sorry for the delays. We will get better and we will get faster. Eventually, though, the philosophy of more won out and we ordered sand and multicam Cordura (the main fabric in our rucks). And we got an itch to see what it would look like, so (the royal) we which means the Montana Magicians made two multicam Radio Rucks. We didn't have sand colored webbing so we used black webbing. Since it was a run of two in a black-on-multicam style we did not plan to recreate, we thought there would be some interest. So we auctioned them off and raised over $3,000 for the Green Beret Foundation. Yeah, $3K for the first two multicam rucks we ever made. Pretty cool.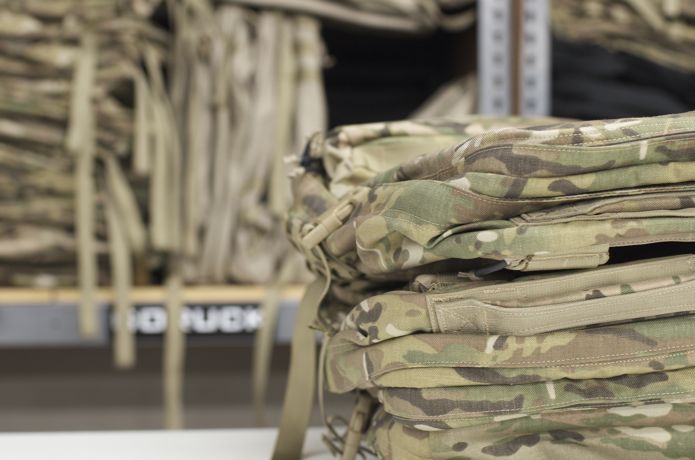 Multicam is one of those camo patterns that I think will be around for a long time. Since rule #1 (always look cool) matters, I'd choose multicam first among all the camo patterns out there. And while I probably wouldn't use it every single day unless I was deployed, I would definitely use it for work out stuff or whenever mud was in the forecast.

We also tried out a few other colors, which was news to me when I showed up. Just to see what they look like was the story I heard, then I saw Jack I mean people smiling and wearing them around telling me how great they look. Then I stopped seeing them around the factory anymore, go figure.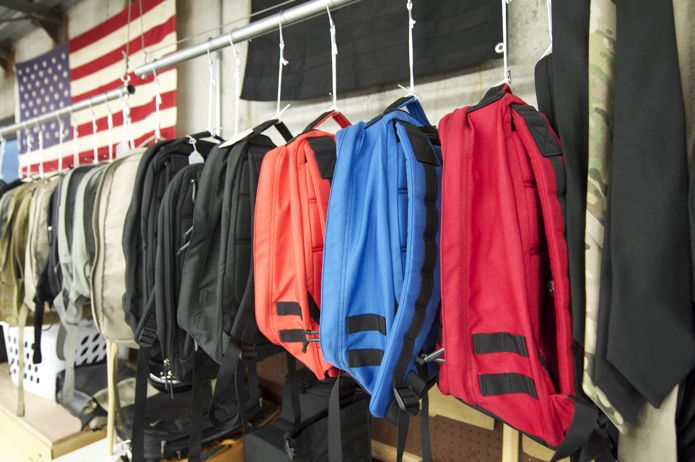 Brick Bags don't look right to me when they're sitting around looking all new and empty. They need some dirt or mud or something on the outside, and beers on the inside. We're thinking of changing the name to either Beer Bag, ACRT Stuff Sack, or Liquid Brick Bag. What do you think?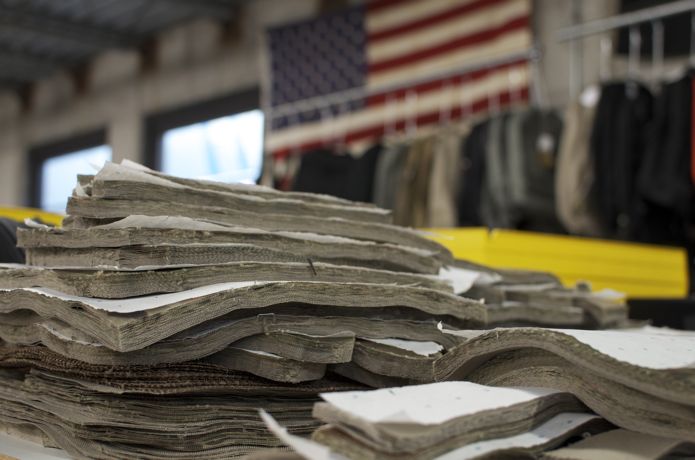 Above are stacks of pattern pieces for rucksacks. When the day's over, it's over, and our sewers go home. So they'll no doubt start in on the assembly process the next day, and eventually these will become rucksacks.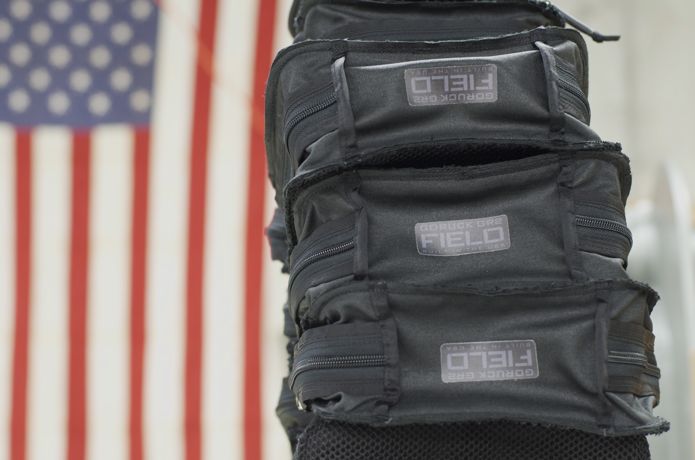 Field pockets (above) are stacked and in the queue for someone to finish them tomorrow. Most of the heavy (meaning difficult) sewing work on all our gear is done while the gear is flipped inside out. Difficult work lends itself to a greater tendency for errors, so the quality control measures we take involve close inspection of the inside of every piece of gear.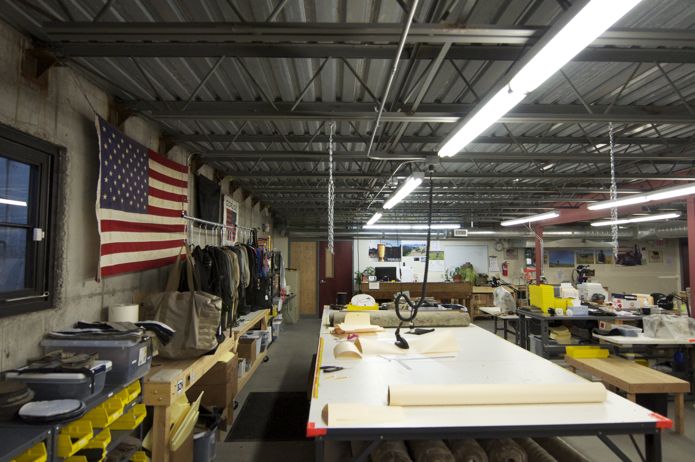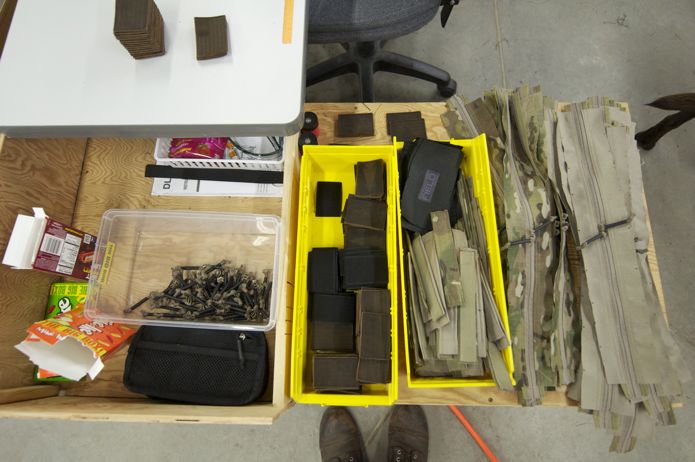 And with enough Mike & Ike's, the leather patches will get Velcro on the back and Field Pockets will be on their way.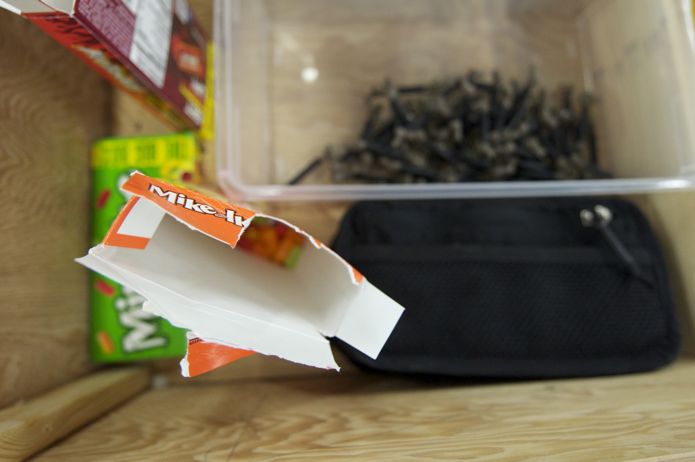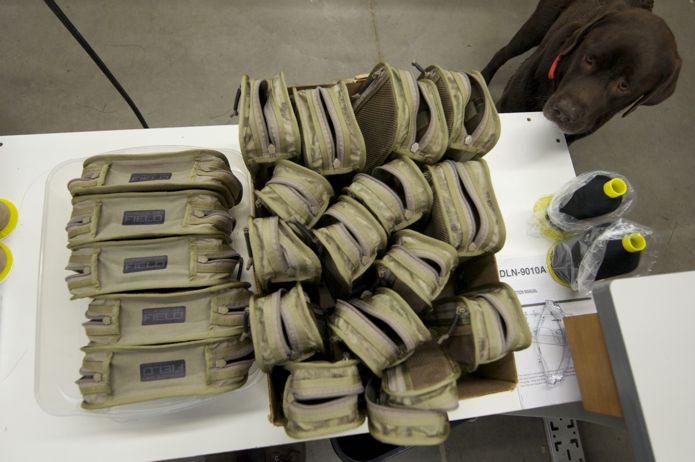 A funny thing about Field Pockets is that RR Field is the hardest one of them all to sew. It's the smallest one so there's less material to work with and the turns happen quickly. But of course we inspect all our gear. Above, Java takes the first crack at the GR1 Field pockets.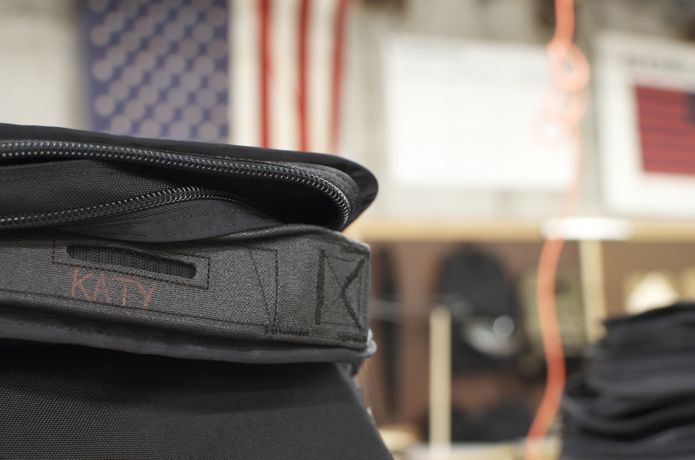 And sometimes our sewers write their name on components as an additional layer of accountability. Not to worry, Katy's name is only in chalk and it comes right off with a slight rub.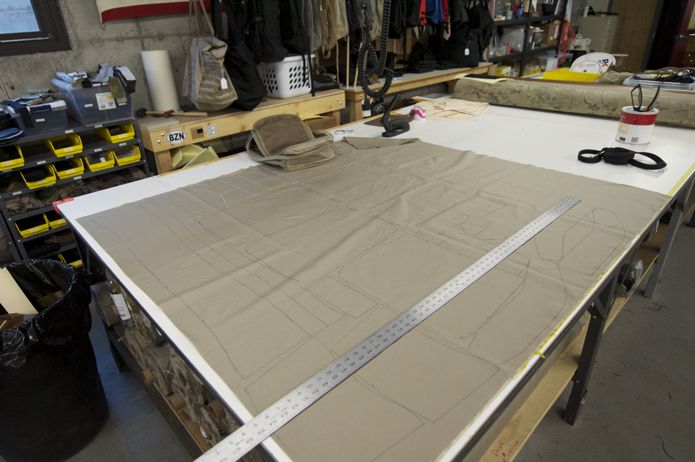 Above are traced pattern pieces for a new ruck we've been working on. I have the finalized ones and am working on the pictures to launch in 2013. They're similar to our Original Rucksacks but there is no external MOLLE webbing, no external Velcro, and no exit for a hydration tube. In the military, to travel slick means you do not have identification on you, stuff like that. So, if interrogated your identity is better protected. Anyway, because these rucks are pared down and less overtly military-esque, we're calling them the Slick line.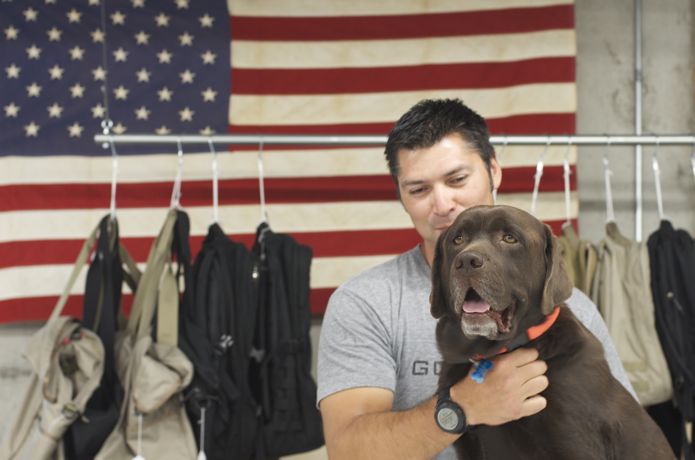 And then Lou showed up from wherever he was working out I mean drinking beers (think Tommy Boy asking that hot girl where the gym is) and we close the Garage for the night. A lot more explanation to come in 2013 when Lou's not in town and the later nights lead to later mornings.