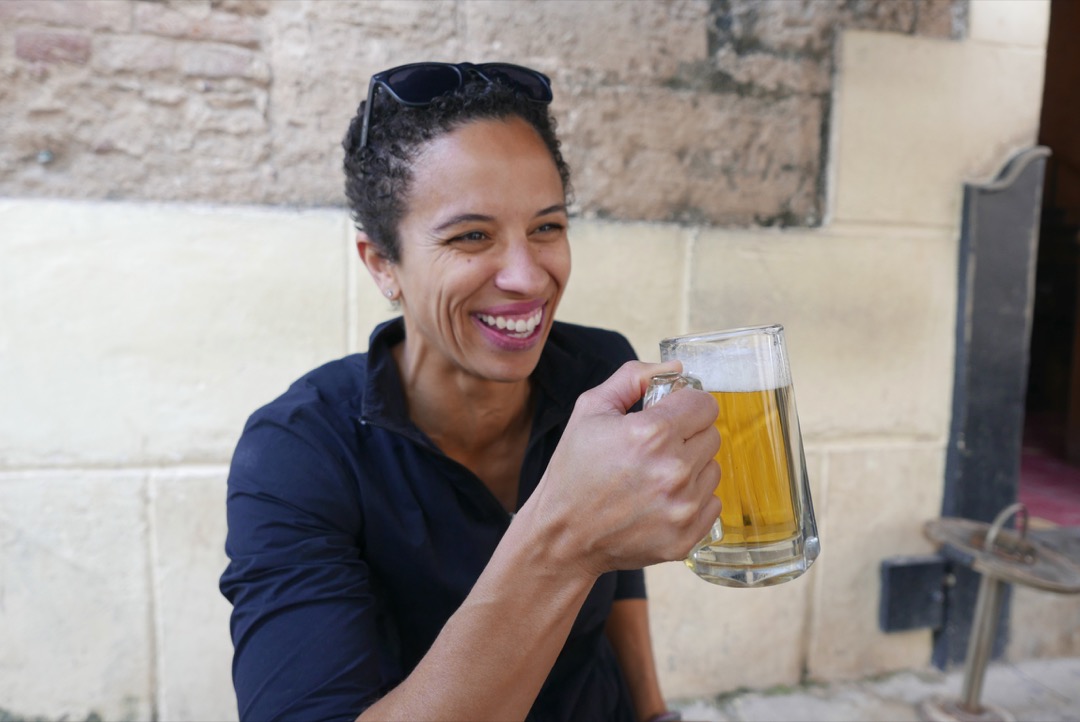 A little background on me: I grew up playing baseball not softball (I always have to clarify that) in San Diego but ended up taking a scholarship to play volleyball at UNC-Chapel Hill since college baseball for women didn't exist then or now. But I never gave up on my love for baseball.
Long story short
, in 2006 I happened upon open tryouts for the USA Baseball Women's National team. Since then, I've made nine appearances representing the U.S. in international competition, which I'm told is the current record of any male or female National Team player for USA Baseball. I feel really fortunate to have had such a long and successful career. And I'm honored to have the helmet I wore in the 2015 Pan American Games at the National Baseball Hall of Fame in Cooperstown, NY. I hope it inspires more girls to play the game.
I've come across a lot of great people and have traveled the world through baseball and my job at a sports licensing firm in Jacksonville, Florida. That's where I first met Jason and Emily McCarthy and got to know about rucking and GORUCK. We've become friends over the years; my husband, baby girl, and I are regulars at weekly rucks in our neighborhood. I've got a few GORUCK Events under my belt and I'm a big fan of the Women's Simple Pants.
I love my Simple Pants so much I wear a pair to work every day. No joke, I wear them on business trips to Vegas and then simply slip on a pair of heels when it's time to wine and dine clients. In fact, just about the only time I don't wear my Simple Pants is when I'm playing for the Women's National Team.
Simple Pants were the only pair of pants I took on a 4-day trip to Cuba along with my Curved Straps GR1. I wear Simple Pants for rucking and workouts when I want more coverage. The fit is like my favorite pair of jeans only tougher and a fraction of the weight. They are a home run when it comes to versatility; I can wear them year-round in all types of weather. An added bonus is that they dry super fast and never smell bad. These pants do it all.
Except they can't stop you from getting into such a rhythm of thrusting sandbags that you forget to hang onto your ruck during the next exercise. Sorry for hitting you in the head with my ruck, Mel. Fortunately, no permanent damage was done and we were able to laugh it off.
So I'm giving you a heads up now that I'm gonna make a run on Simple Pants. Get them while you can for all your travel, rucking, and everyday wear needs.