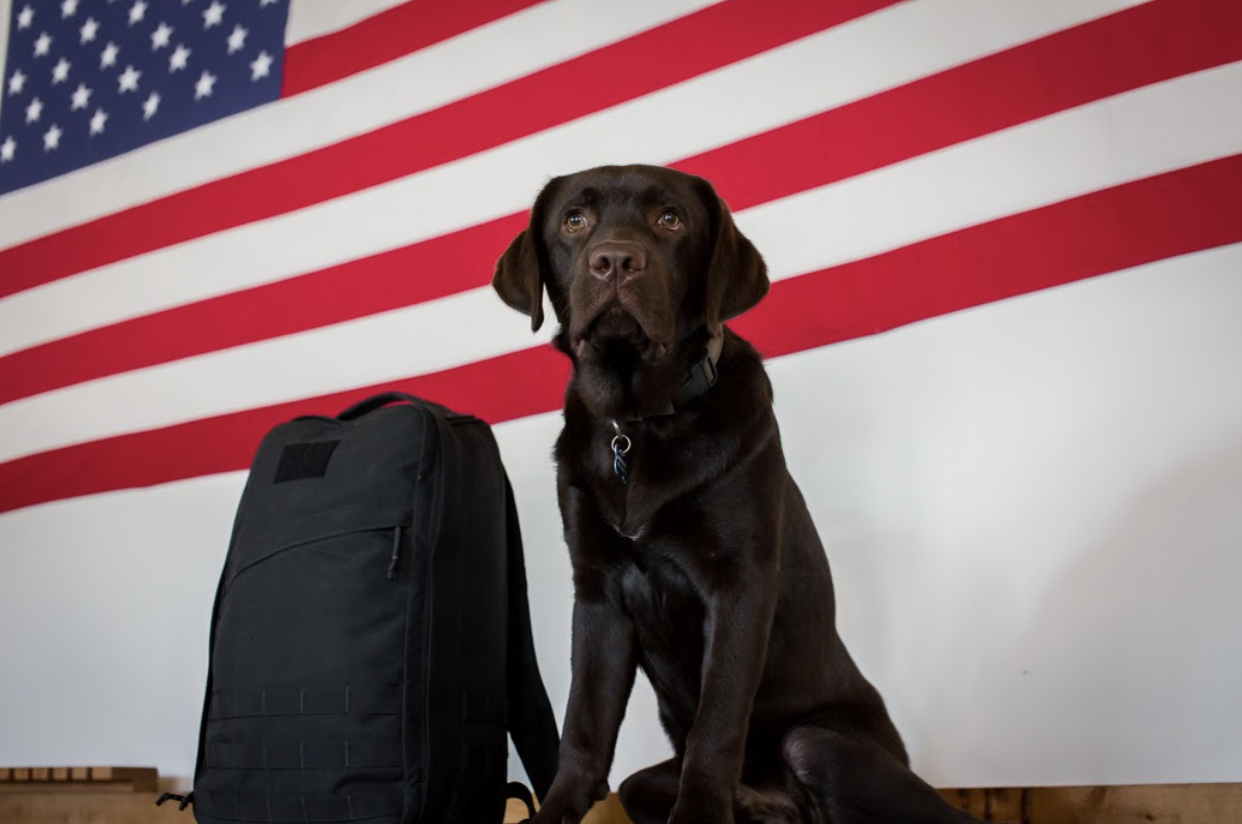 Proven from coast to coast, from the beaches of Normandy to the top of Mountains.
In 2015, GORUCK was smaller, and getting "perfect" samples for product photography was a much bigger deal. Every so often, a GR1 would be designated the "photo" ruck and it would travel and be used for content at events and scenic locations around the country. So it would be loaded into a kit bag and taken to various locations. Eventually, it started to look "too" beat up, and newer generations of GR1 were issued for photos.
So eventually, that 2015 era GR1 found a second life as a travel and EDC bag – becoming the bag of choice for our photographer. Still in use on a daily basis – this GR1 has traveled the country, and even the world – and there's a good chance that you've seen it in GORUCK media many times over the years. And since we build our gear to last, you're probably going to see it again.  
A Photo Story: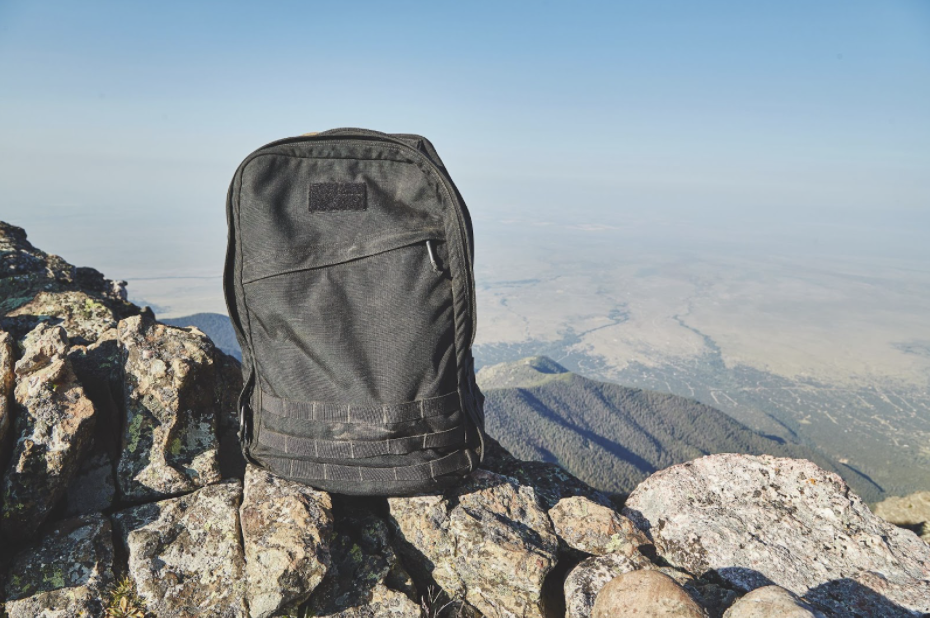 August 2015: The first big trip for this GR1 – Ascent in Colorado Springs. Pictured here at the top of Challenger Peak, a 14'er that's more difficult than the guidebooks claim.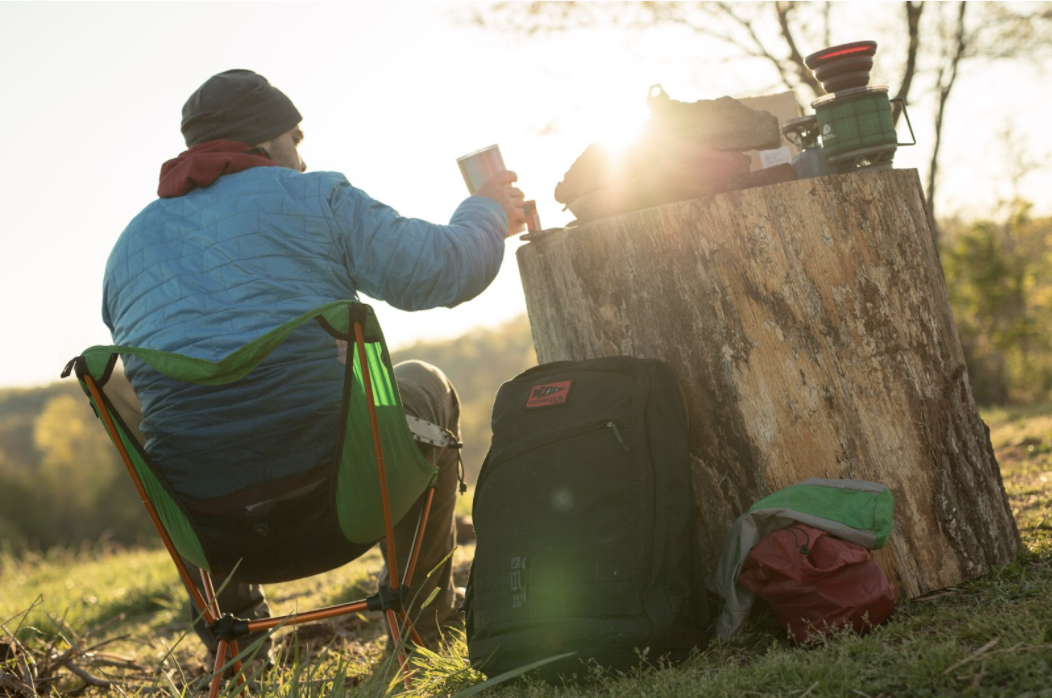 April 2016: Asheville Navigator – participants were taught outdoor survival skills, and then roped into modeling for GR1 at sunrise. This was clearly before GORUCK apparel was widespread. You'll never see bright colors like this with GR1 these days.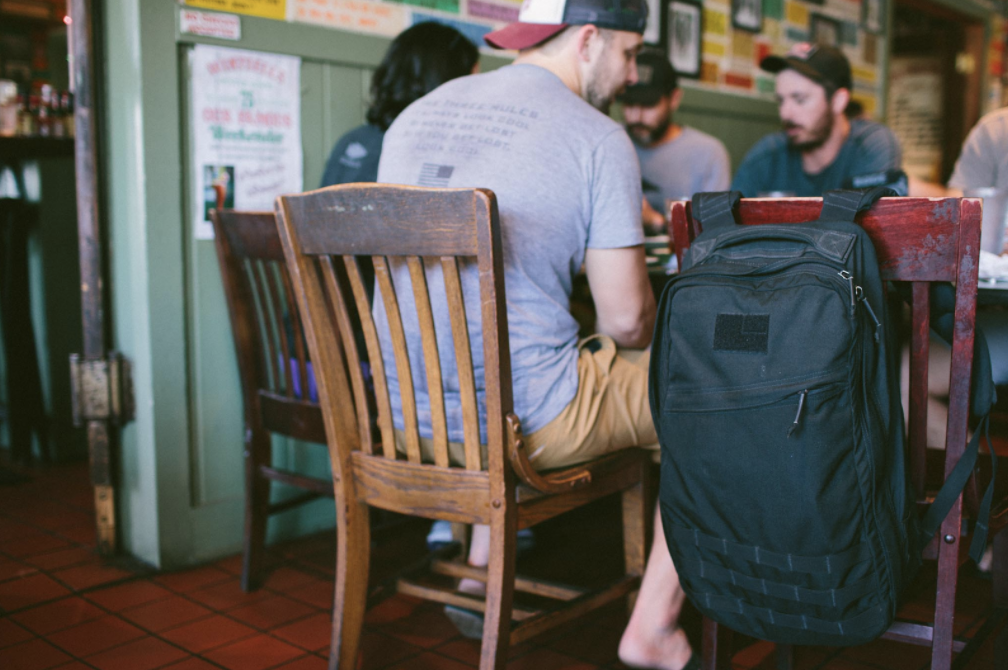 April 2016: New Orleans GRT Reunion trip – One of the two HQ rental vehicles stopped at a seafood place somewhere along I-10. Seemed an obvious choice to take it in and snap a few pics during lunch.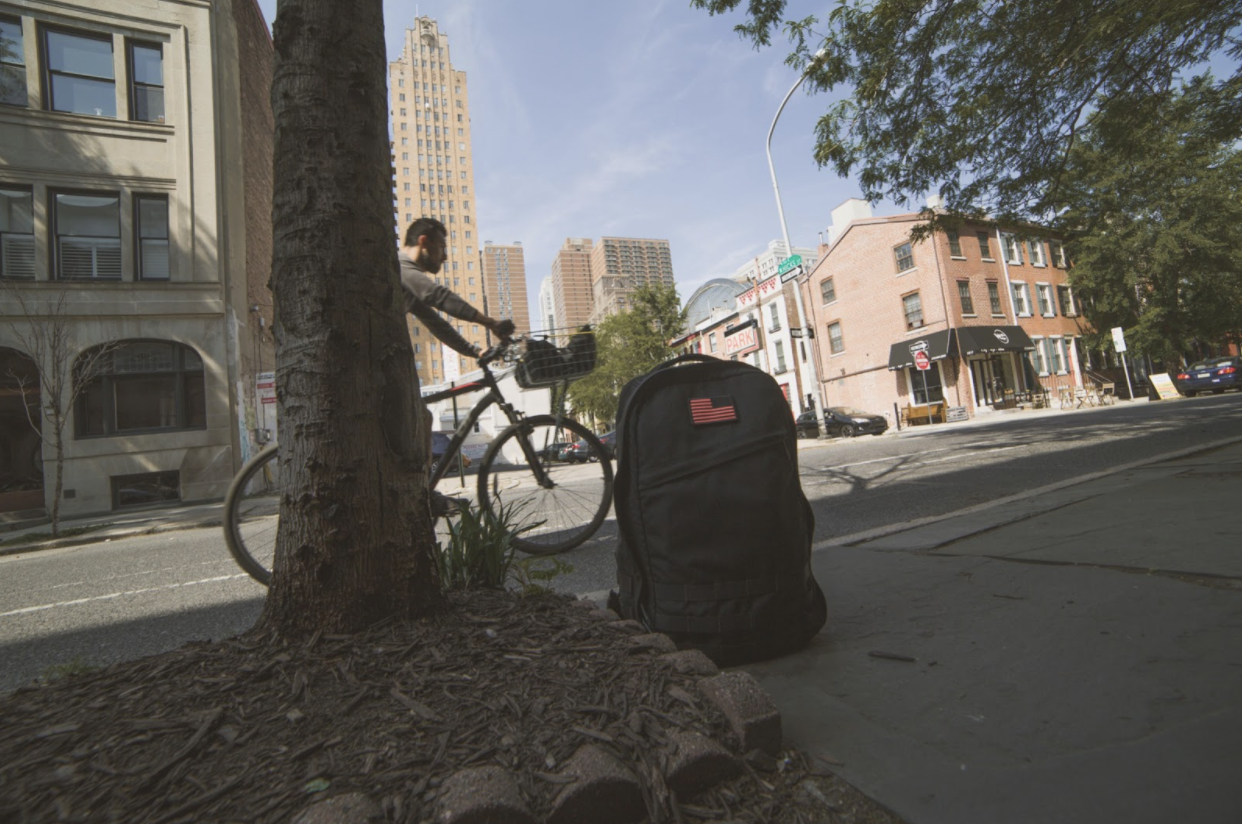 May 2016: It arrived in Philly a day before the Memorial Day events kicked off – and made a rucking tour around the city with a few shots.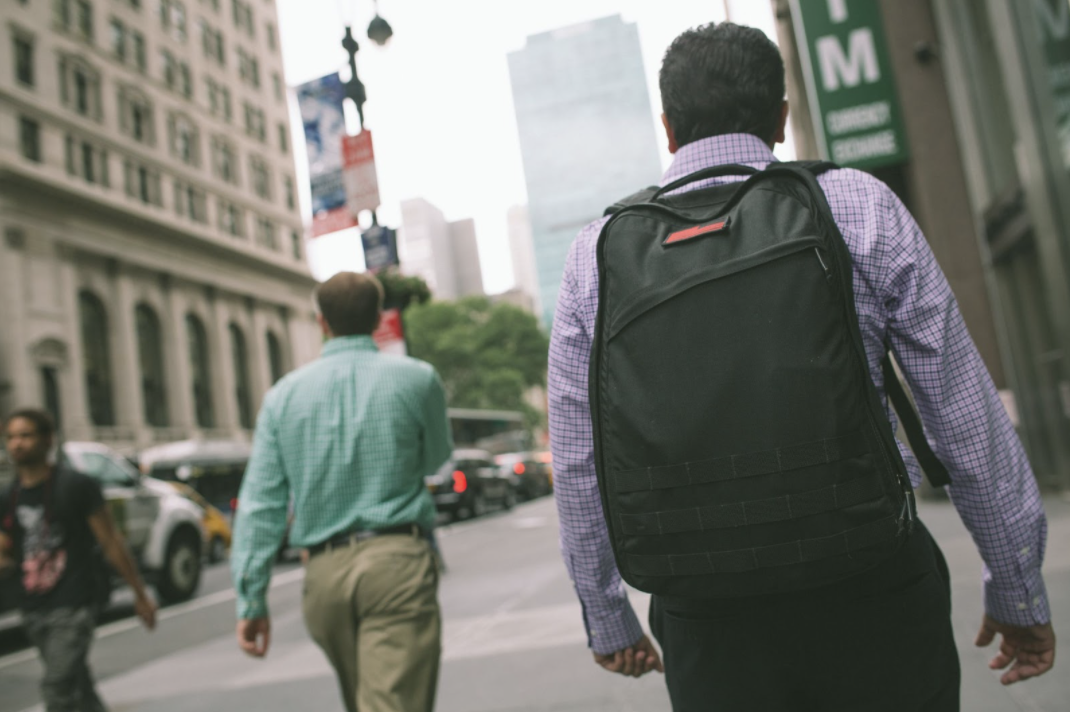 July 4th, 2016: Part of the, what seemed like an event every weekend, tour of 2016 was the 4th of July NYC Tough. Linked up with local GRT Carlos Orduz for beers and a walk around Grand Central station – Because a used GR1 even looks respectable in business attire.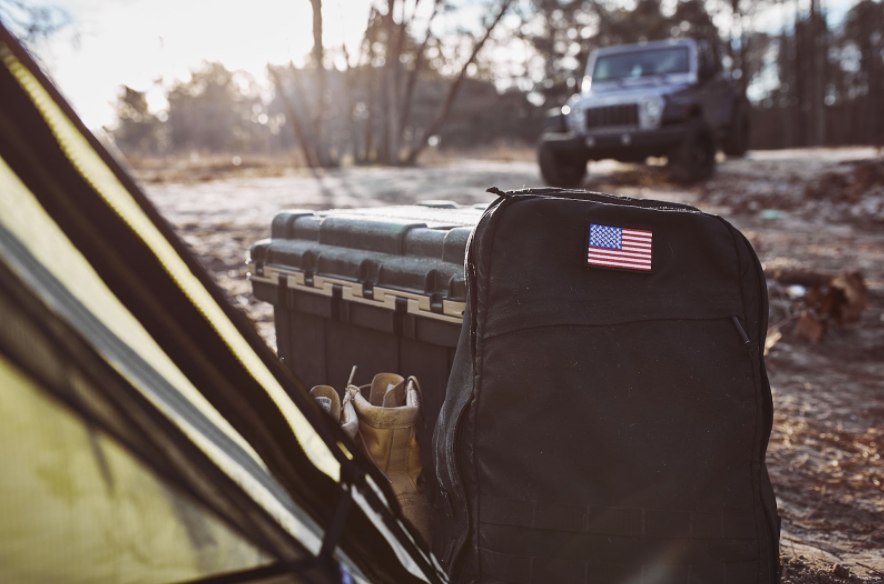 February 2017: Ft Bragg Heavy. The two previous years of the Bragg Heavy were held here, at Lake Bagget, in the Sandhills of NC that are home to Special Forces Assessment and Selection.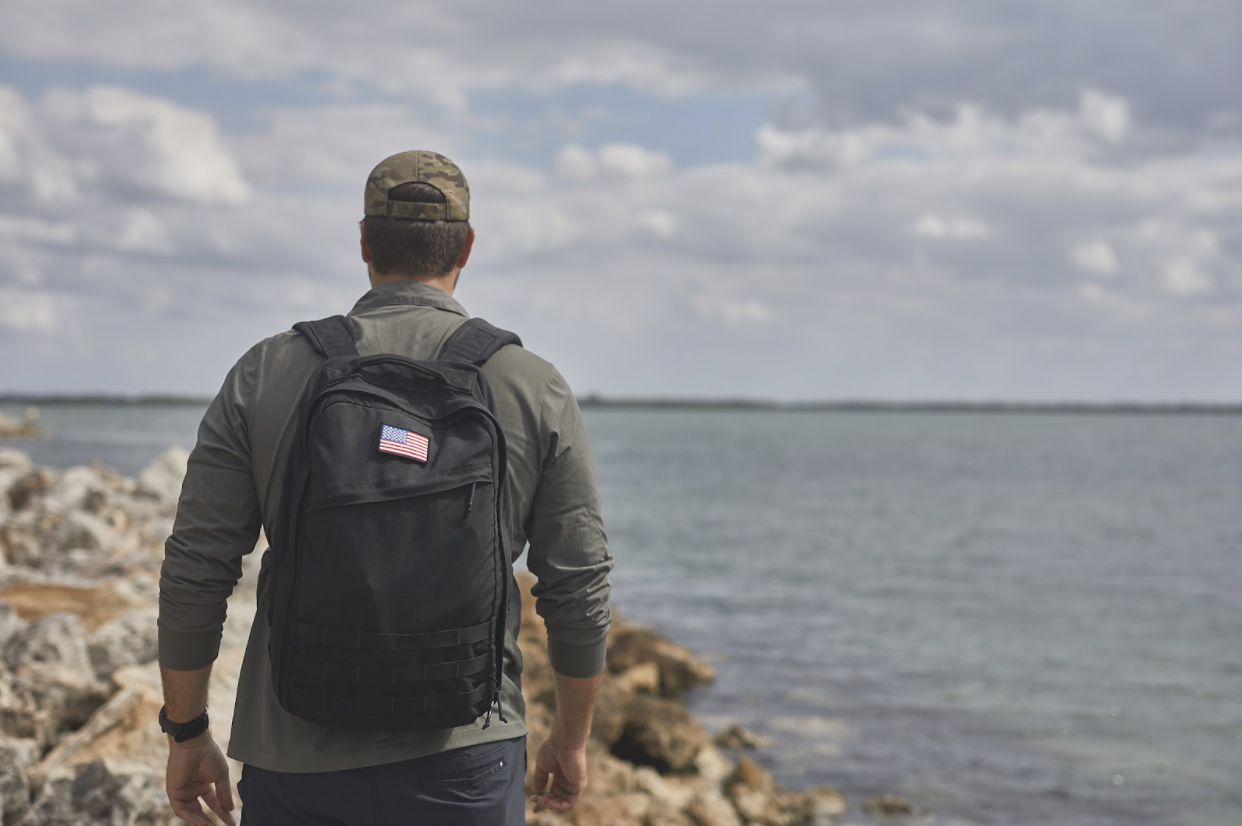 2017 GORUCK America: Jumping ahead to the first part of the GORUCK America tour with Bomber, we have a hasty photoshoot along the west coast of Florida during the drive between visiting Cadre Aaron at his, then under construction, firearms store and rucking with the Tampa Ruck Club.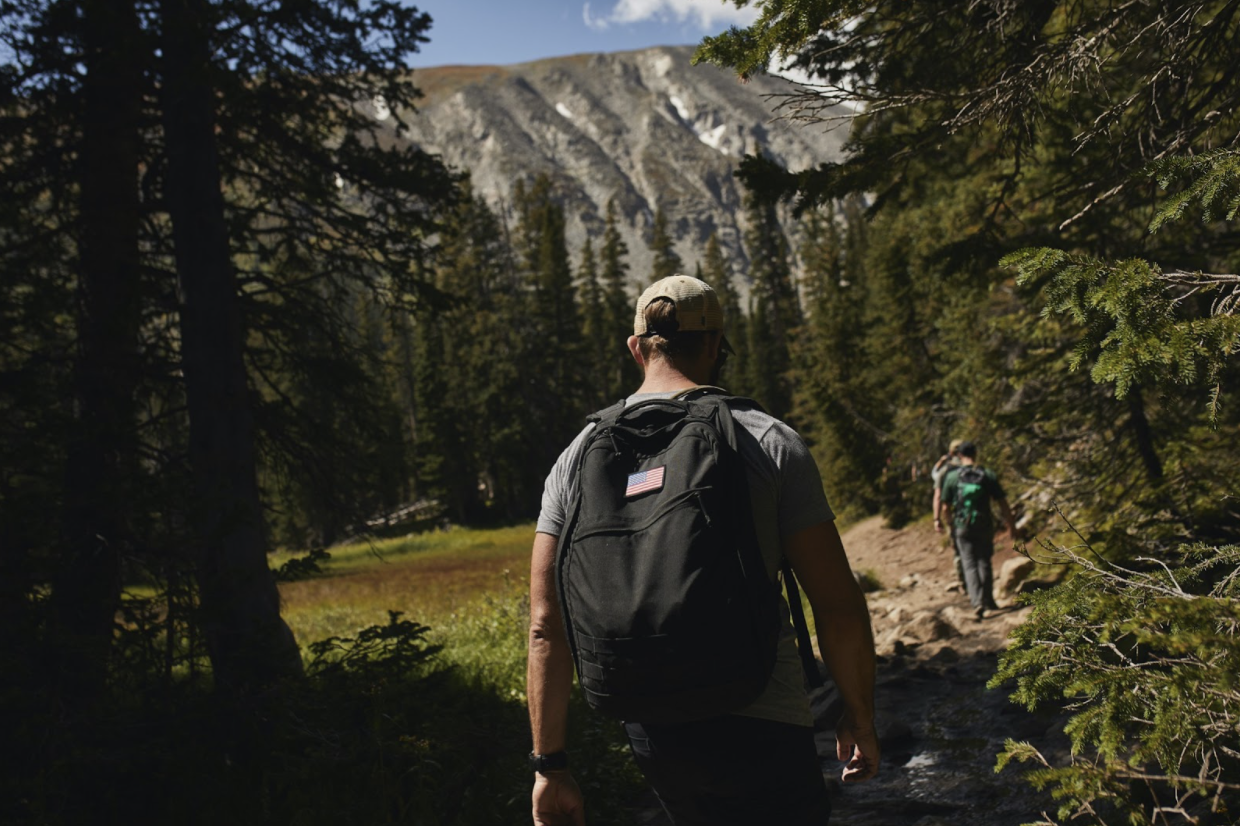 August 2017: The last real "work" trip that the bag was used for photos in Ascent in Boulder, Colorado. Kling (the first solo finisher of Selection) is pictured here, hard at work modeling the GR1 as it made a trip up towards Indian Peaks.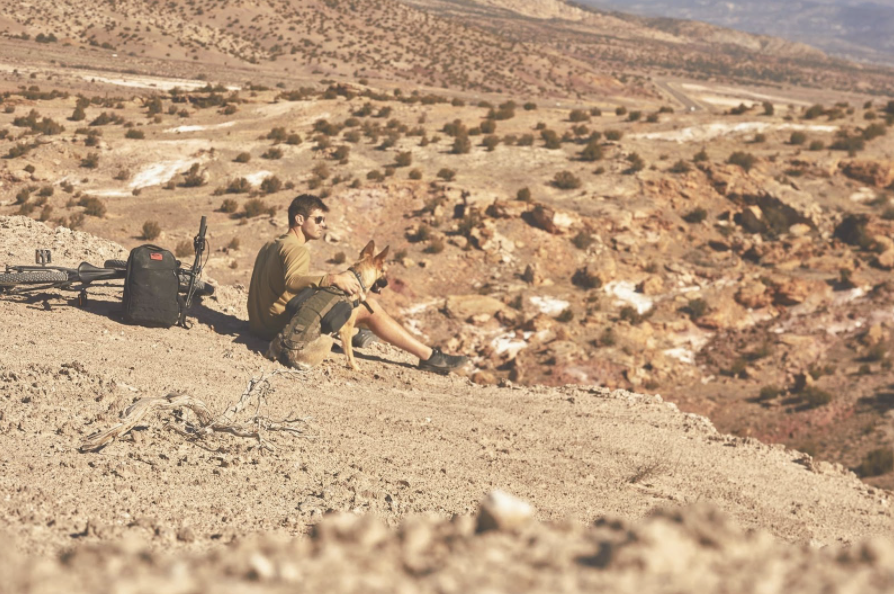 February 2018: At this point, the bag was passed on to our photographer for personal use, since he didn't have his own black bag, and took it on a 3 week road trip to Moab, Utah. Along the way, he stopped at a mountain bike trail in White Mesa, New Mexico. The trail is Dragon's Back Trail if you're ever looking for a gorgeous single track with 360 degree views like this one.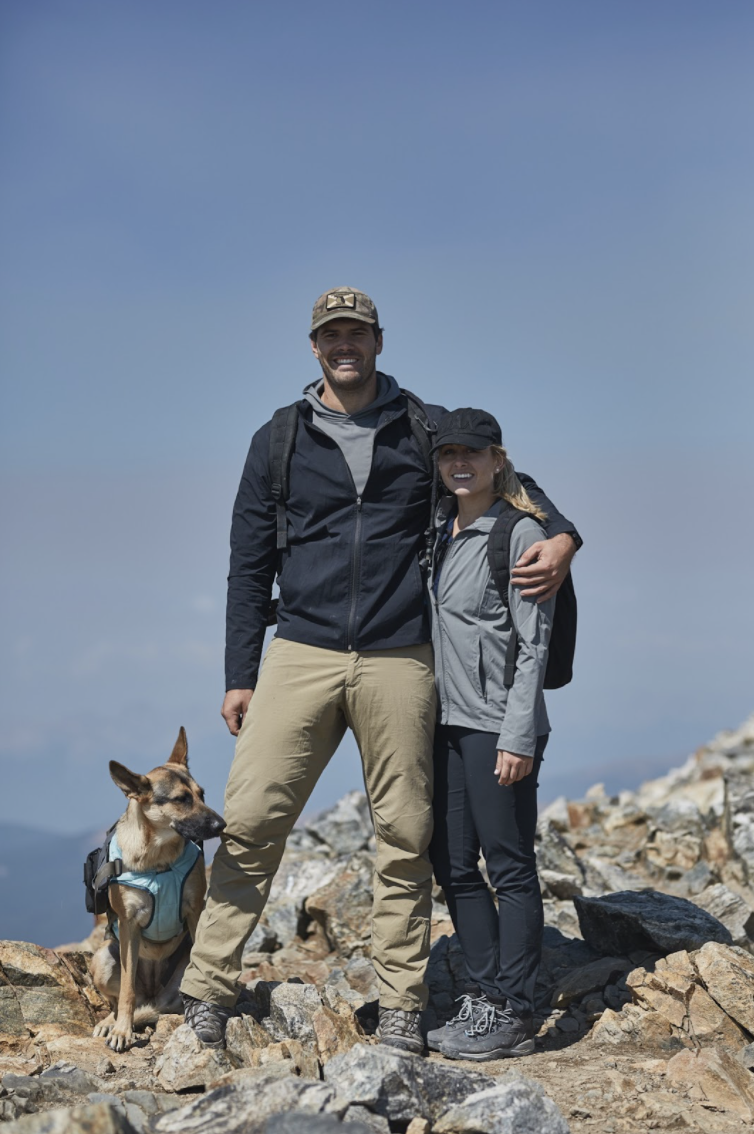 August 2018: The final Ascent event. The bag made another trip to the summit of a 14'er loaded with camera gear after another cross country drive, linking up with local ruck clubs along the way to gather content and log miles.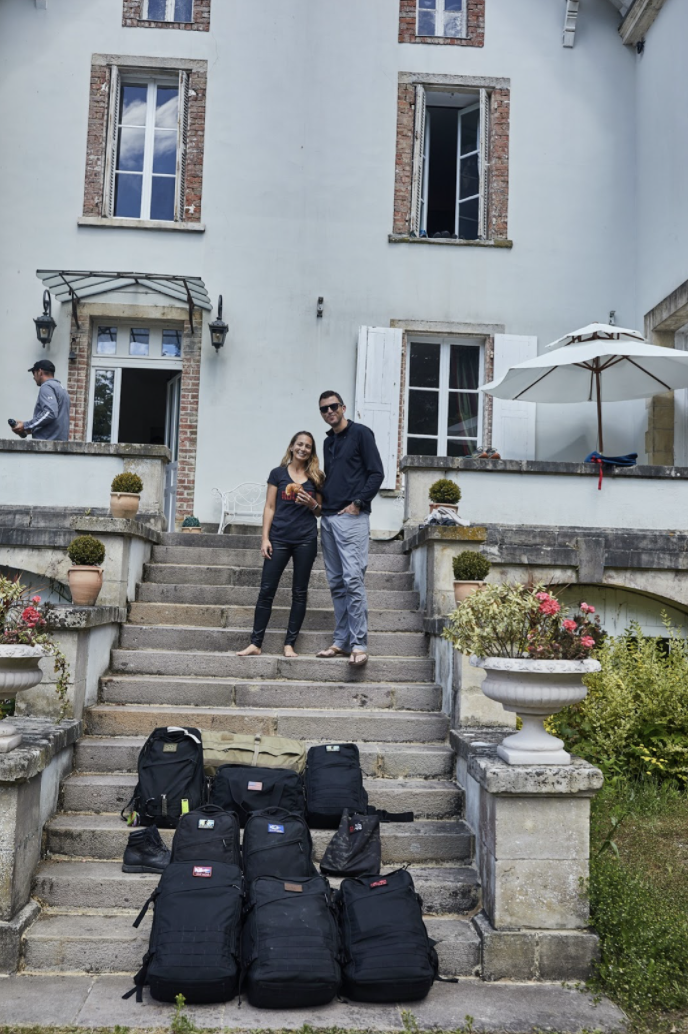 June 2019: The Photo GR1 goes international by going to Normandy for the 75th Anniversary of the D-Day Invasion (pictured in the middle).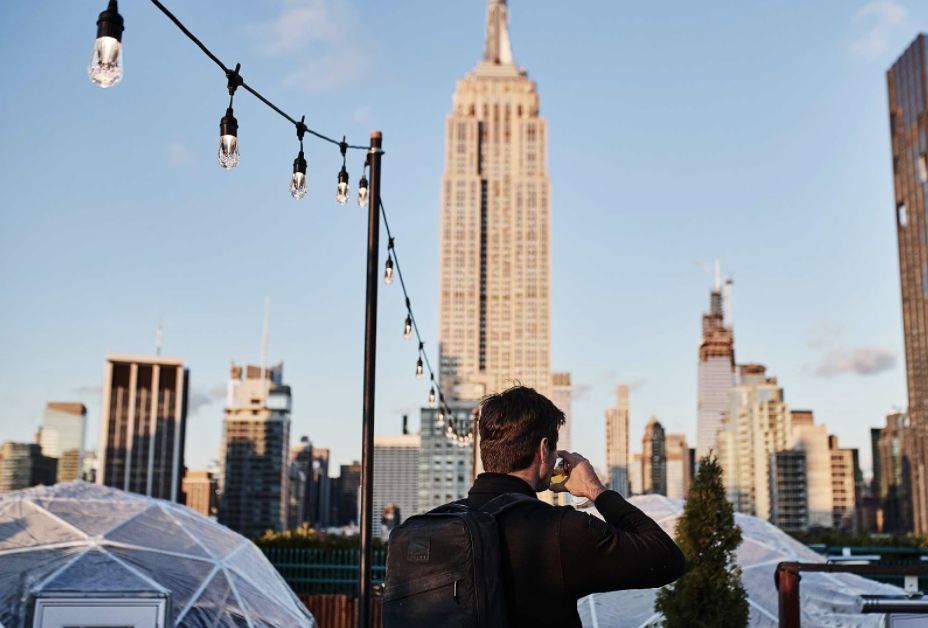 November 2019: It makes it's 3rd trip to NYC for the Veteran's Day Parade and UWVC Honor Ruck.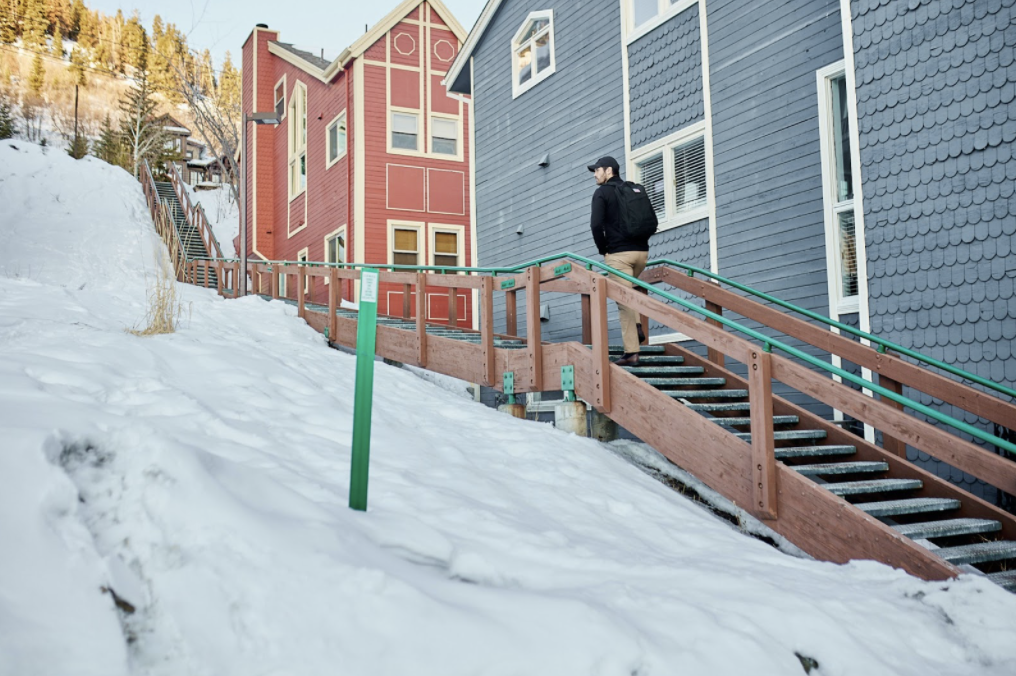 February 2021: Park City Utah. Got up before the sun on the last day of a snowboard trip and wandered around town taking selfies with a cell phone remote and a tripod. 
October 2021: Selection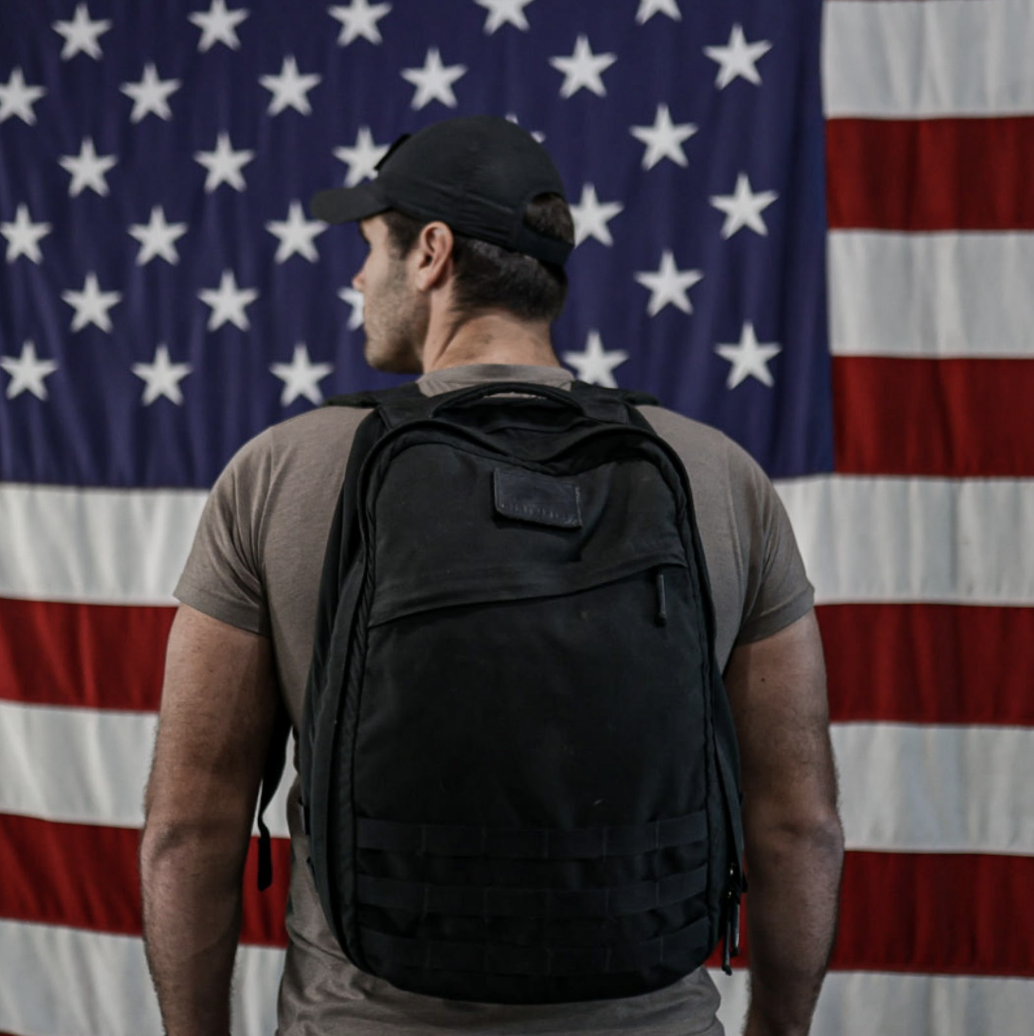 Today, back home at GRHQ: the flags and the models may have changed over the years – but the ruck's the same. And it has lived the Tagline – Travel the World with One Ruck.
– Nicholas Schrein
---
About the Author: