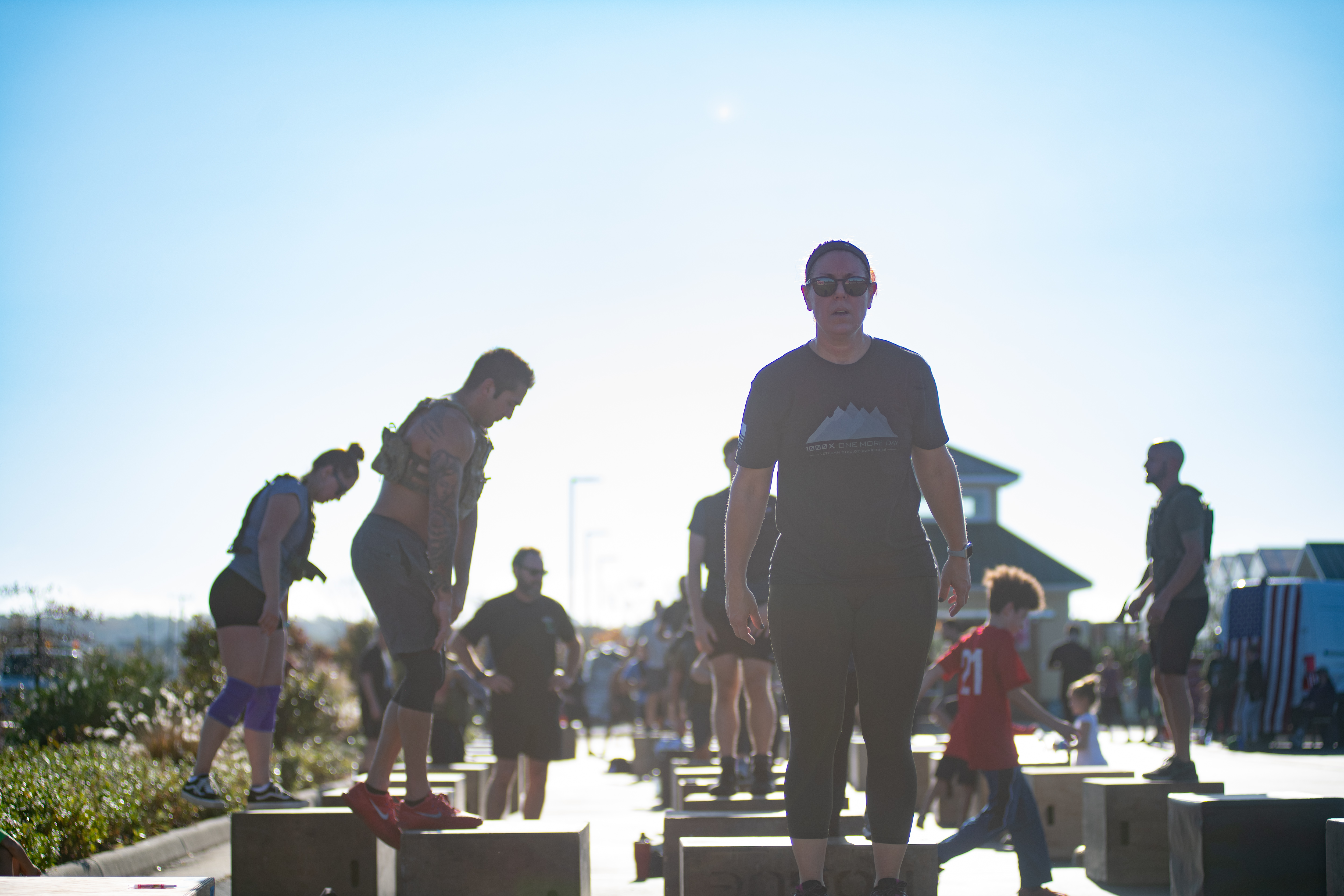 Sara Wilkinson and GORUCK present the hero workout "CHAD" – in honor of Navy SEAL Chad Wilkinson who took his life on October 29, 2018 due to the effects of numerous deployments, several TBIs, blast wave injuries and PTSD. Our goal is to honor Chad's life and legacy and to raise awareness for suicide prevention.
Last year's CHAD 1000X event saw 4,500+ registered participants (with over $100K raised) looking to be a part of something greater than themselves. To not only bring awareness to the epidemic of suicide, particularly among veterans, but also be part of the solution by supporting the Navy SEAL Foundation and other veteran health initiatives.
Now, Veterans Day is here, which means so is CHAD 1000X. It's time to get ready, and gear up for 1000 step ups, whichever way you choose. Join us again in paying respect to Chad Wilkinson and all those who have been lost to suicide, while also committing to try to change the number.
TIPS FOR COMPLETING CHAD 1000X BY: CADRE DS
TIPS FOR YOUR CHAD 1000X TRAINING
The Coors Light 
10 sets of 100 step-ups
Alternating step ups 25 R leg / 25 L leg x 2 
This is how Chad trained to summit the tallest mountain in the Americas. Finish off with Chad's beer of choice, a cold Coors Light.
The 20/50
20 sets of 50 step-ups
Alternating step ups 10 R leg / 10 L leg
The Ranger
1000 sets of 1
Best to keep the count low for this SMMF (Single Movement Mind F*ck). Heh.
"I did CHAD 1000X like this: 1000 sets of 1. Switched sides of the box every 100. Used Ranger beads to keep track of steps." – Cadre DS
Buddy System
Grab a buddy or two and break up the steps however you like. Everyone has to start somewhere and where better to start than together.
"I do CHAD 1000x with a partner… you go… I go… usually sets of 20 or 25. Both do 1,000 reps and that provided limited built in rest." – Chris Ruble, Fredericksburg Ruck Club leader