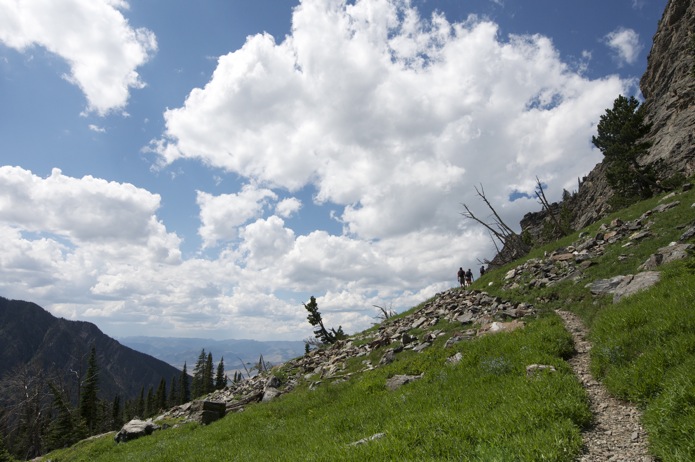 Our favorite local hike, an hour's drive from our factory in Bozeman, begins in the Absaroka Beartooth Wilderness outside Livingston. A mile up, Pine Creek Falls. 5 miles up, and well worth the extra scenery, Pine Creek Lake.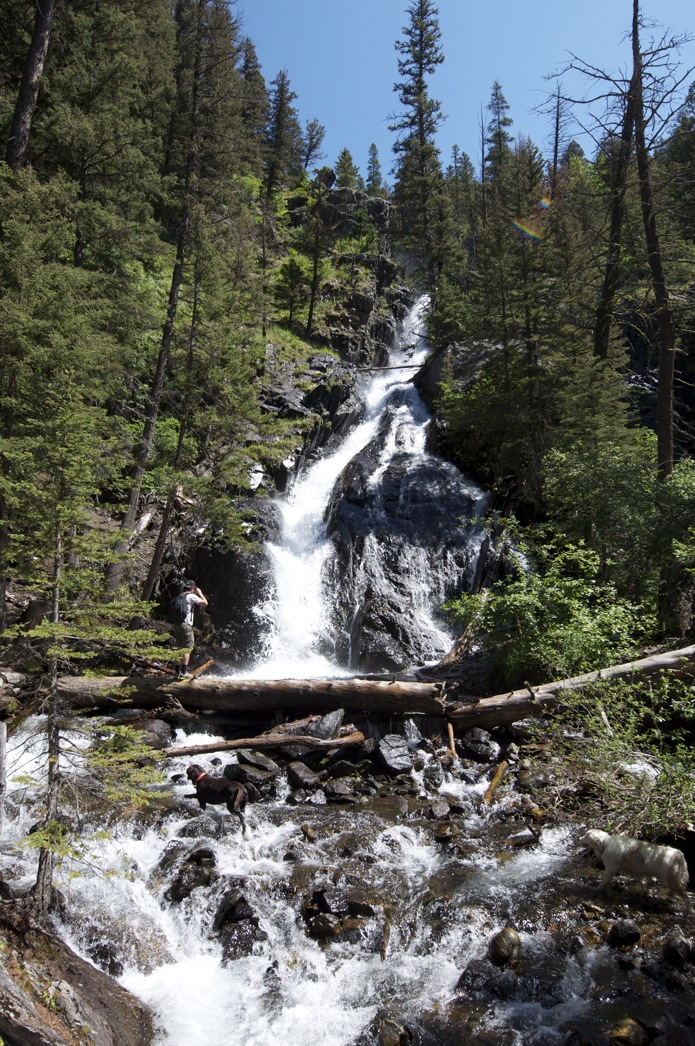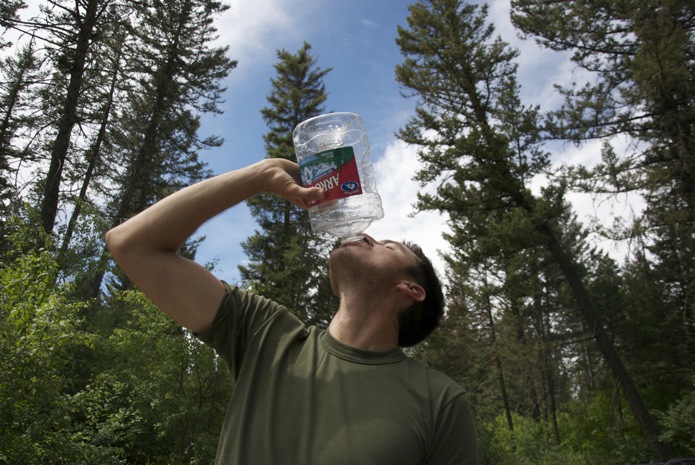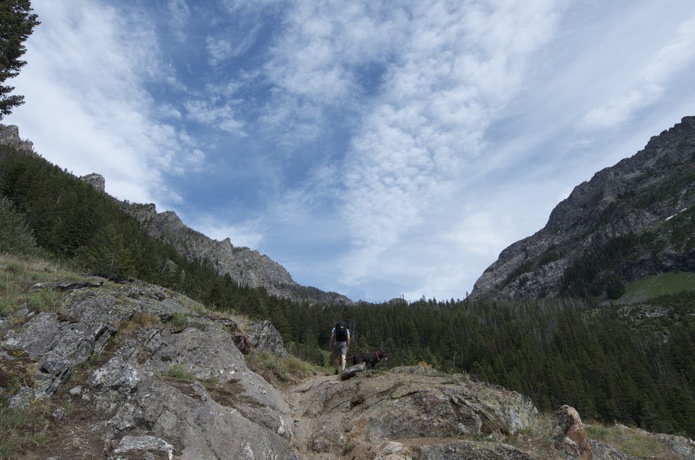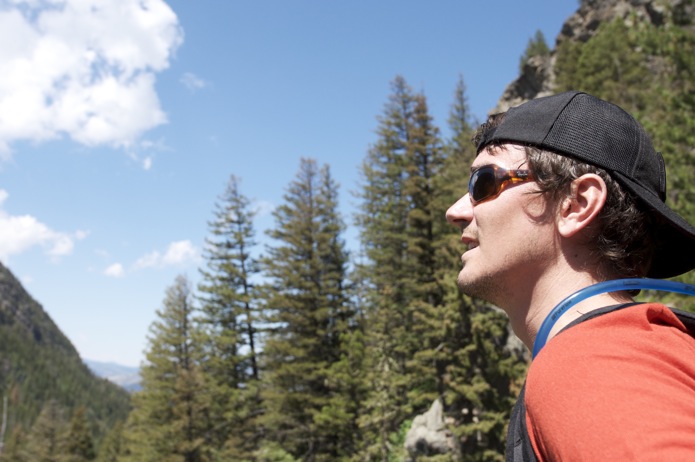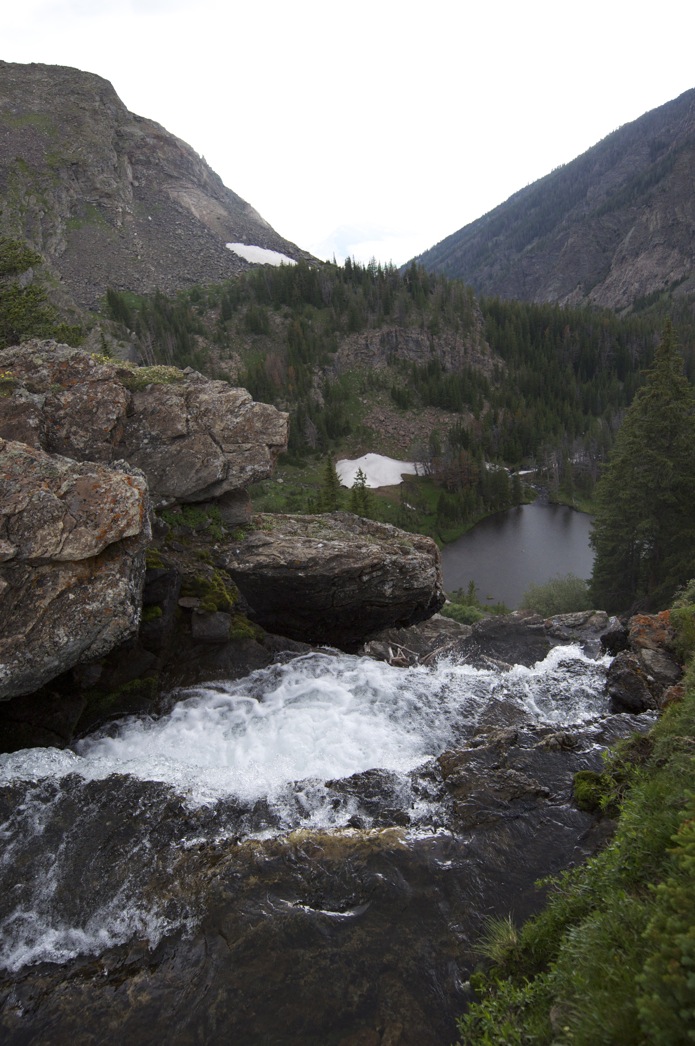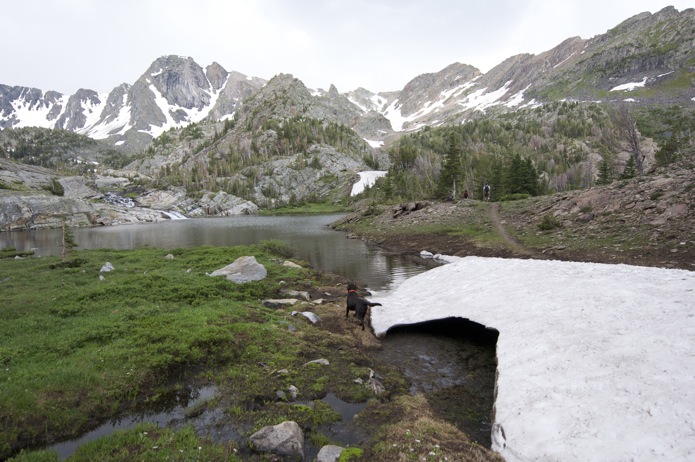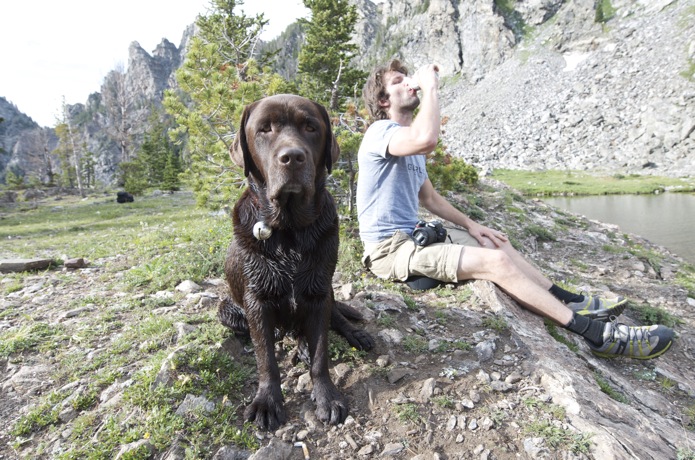 Java does not enjoy outside beers as much as we do, though he does have other loves.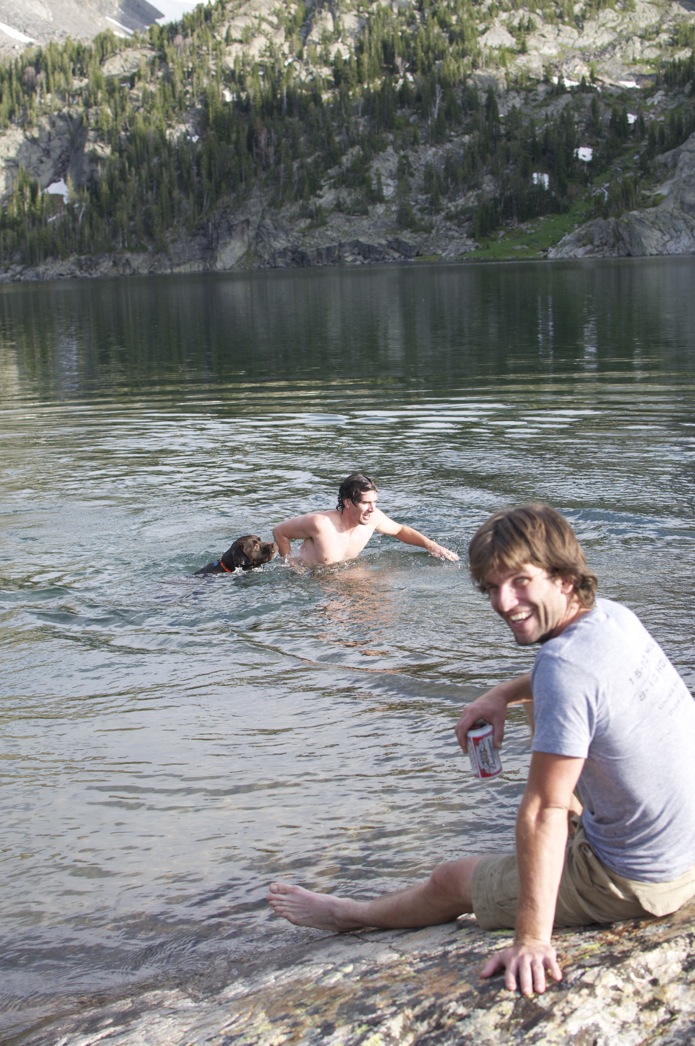 Like rabbits, mountain runoff, and the spectator sport of watching someone else jump in an ice cold lake. In Java's case, though, he prefers to be more directly involved in the action.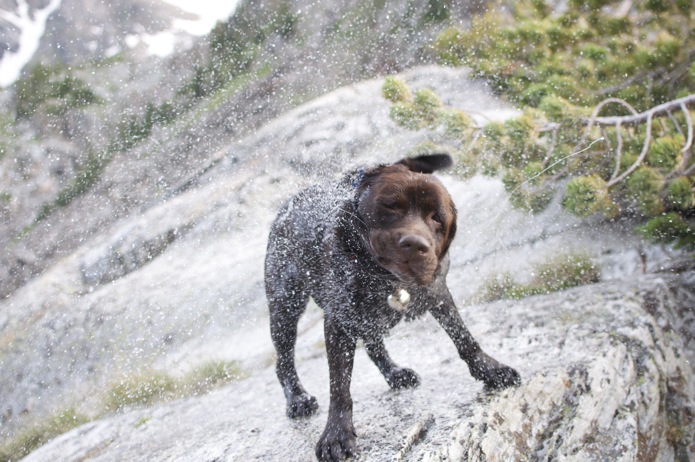 Seen from Pine Creek Lake, there are a few higher ridge lines well worth a trek. Easy enough to leave bags at the lake and find the higher ground.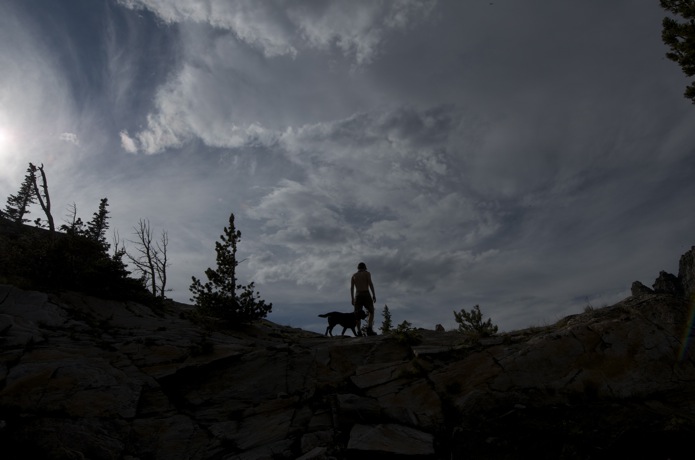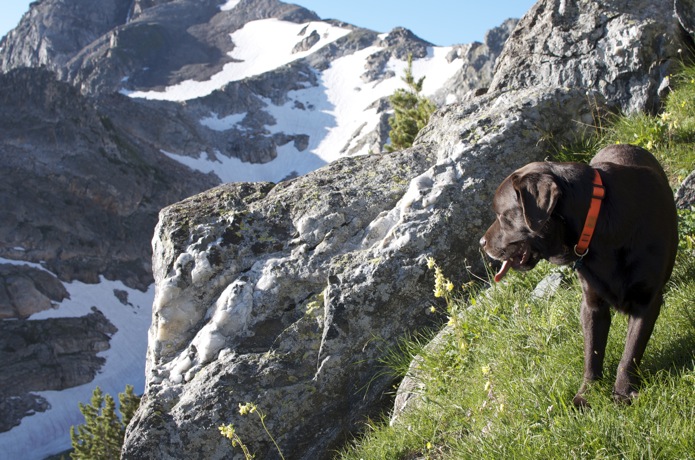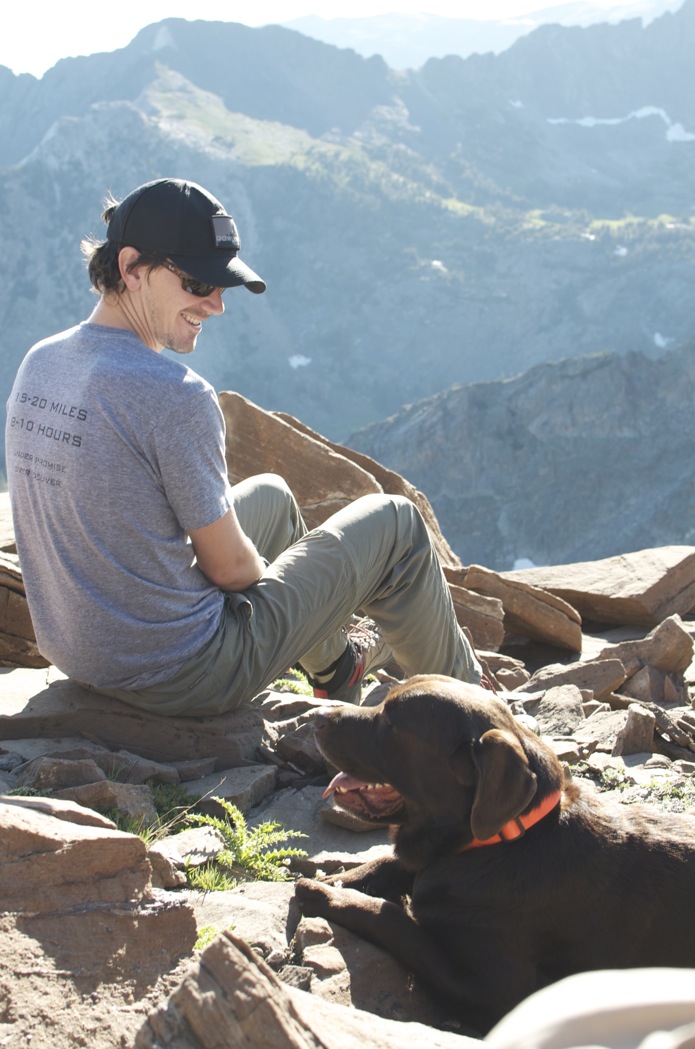 A setting sun serves as the perfect backdrop to setting up camp, complete with a Beer Trench, Ranger TV, and a night of tales.