Mme. Dent at the Musée du Débarquement in Arromanches, 1999.
I'm the daughter of a retired high school French teacher. Surprisingly, my mom is not French.
In 1969, she fell in love with France while on a 6-week summer exchange program in Vichy, the spa city with a complicated past as a client state of Germany during WWII. The term 'francophile' did not have true meaning until my mom came along. I once counted over 200 Eiffel Towers in our home, and if you ask anyone at GORUCK HQ, I say 'croissant' like an asshole. Those are some of the not-so-good side effects of having a French teacher as your mom.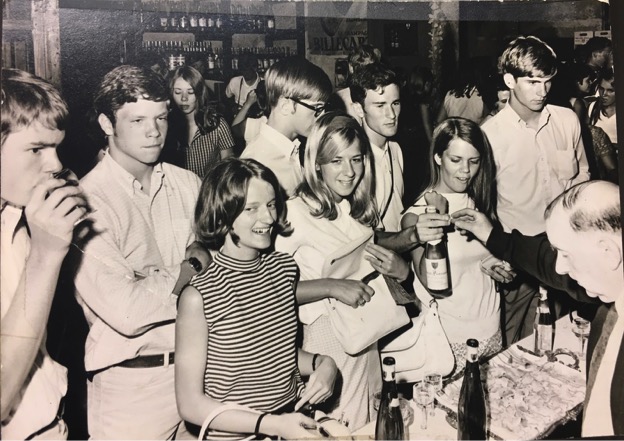 Stopping at a winery on the way to Vichy from Paris, Summer 1969.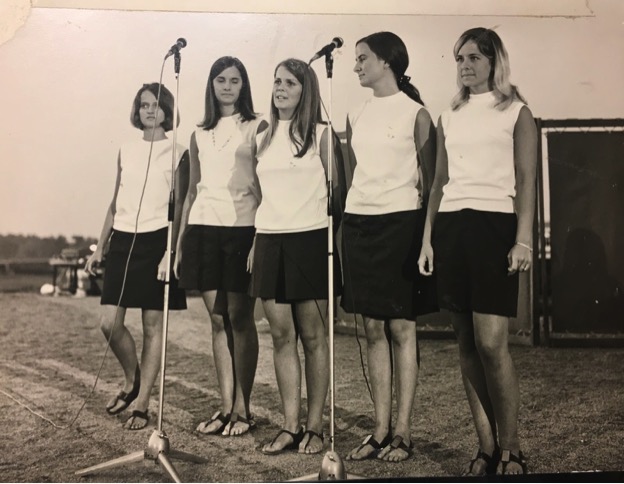 My mom, center, singing Edelweiss during a talent show held at the culmination of her language school in Vichy, 1969.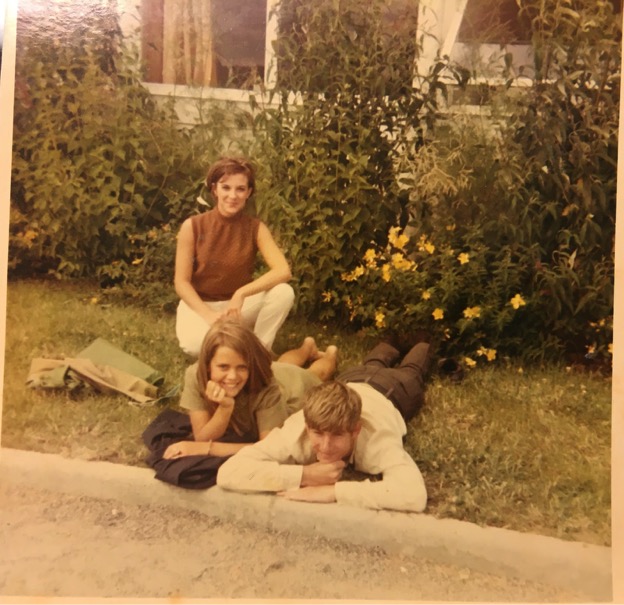 Falling in love with France (and some guy – not my father) in 1969.
There are perks, however.
I've tagged along on several student trips to France over the years when my mom was in charge, doing the tourist bus to crummy hotel to 25 breathtaking sites in one day circuit. When you are 8 or 12 or even 16, this is pretty awesome. No regrets. I was a French major in college and, in a post 9/11 world, was the only available French speaker in my division when President Bush needed someone to find out why Sudanese rebels had left the Darfur Peace Agreement, access only through Chad because Sudan didn't want to play nice with visas. One could say that knowing French has come in handy over the years.  

On the bank of the Seine River in Paris, an awkward middle school version of me, my brother, and mom, 1992.
I do have one regret that stands out prominently in my mind:
I was too young when I first visited the D-Day beaches and I know I did not give that place and time in history the respect it deserved. At that time, I had never truly experienced death and I certainly had not begun to grasp the complexity of war and what happened there decades ago. Sacrifice and service and honor were still abstract concepts in my mind.

Still awkward but definitely not cold near the Louvre with my brother and dad.
Getting older often means the abstract becomes more concrete.
Now I know what it feels like to send someone you love off to war, to wonder if you will ever see them again, to write letters and wait for a response, to fear that knock at the door. Like one shouldn't read Proust too early in life, I feel the same about visiting the hallowed grounds of the D-Day Landings. If you only have one chance, make it count. If your mom was a French teacher and you went too soon, this is the bucket list item that needs redoing. Not the Eiffel Tower, not the cheesy Bateaux Mouches ride on the Seine River, those are checked. I'm talking about doing something meaningful on one of the most famous beaches in the world, known more for what happened there than for the color of its sand.
I'm ready to scratch that itch, to recheck the "Visit D-Day beaches" box.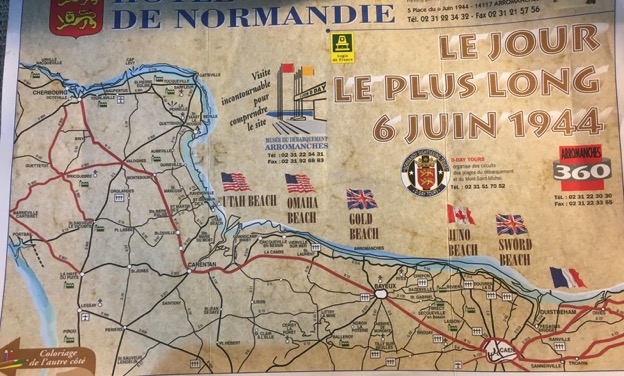 Jason and I will be attending the GORUCK Normandy events next year for the 75th anniversary. We plan to bring our entire family, including our Mimi in all her francophile glory, language and childcare skills.
This time, I'm going to ruck the 75 km Star Course with my team through Normandy and a Tough Challenge on either Utah or Omaha Beach. I understand this year the Utah Beach Tough will incorporate OSS elements with live action role players and the Omaha Beach Tough will integrate the Omaha Beach Light class to allow families to maximize quality time together. We are also planning a casual group ruck on June 6, 2019 amidst all the festivities and, hopefully, the few remaining WWII veterans able to make the journey.
So who's in with me?
I'm looking forward to seeing as many of you there as possible. Who knows, maybe I can even talk my mom into doing the Light? Probablement pas. But I'm sure she will be up for the D-Day ruck. As for my kids experiencing this lifetime opportunity too soon, well, they'll have to make their own peace with D-Day, perhaps in time for its 100th anniversary.
Sign up for GORUCK Normandy events here.