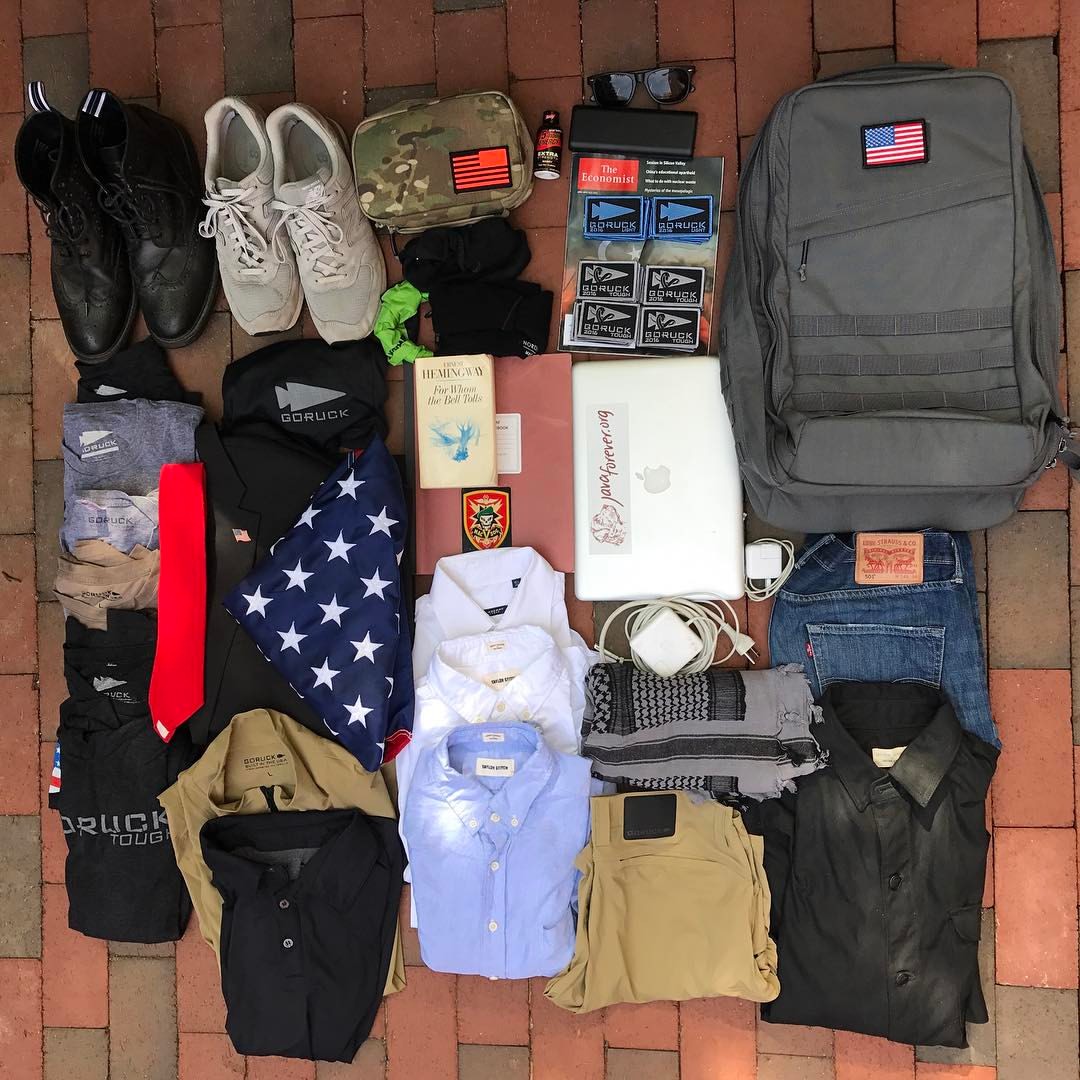 GR2 is my all time fave (40L to be more specific). London bound, here's my packing list for the next almost two weeks. Not pictured – me, naked, taking this pic. Just kidding, I had a pair of Simple Pants on, I'm not a savage people. Also, my suit is under the flag. The flag never touches the ground.
Here is it all packed out…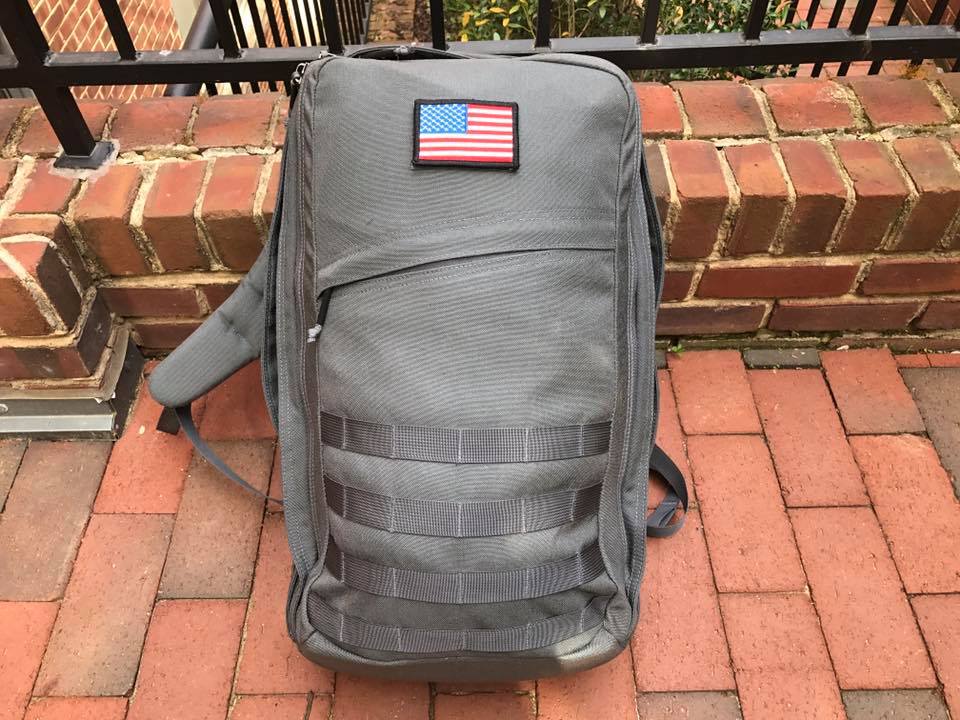 And it fits great!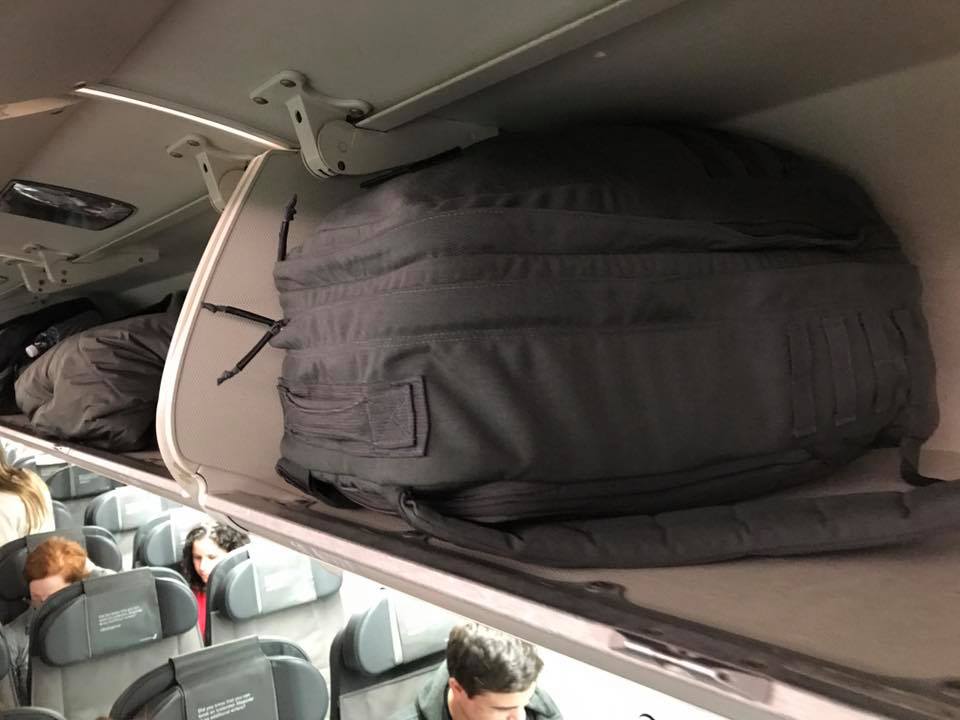 I'll be leading a guided tour of London, by night and by day, starting 1am this Saturday morning. Some call it the GORUCK Challenge.
The class will visit the best of London and specifically some sites with significance to Churchill (if you're in the class, brush up on your Churchill stories and London geography in general) – always loved that dude. "V" is for victory!
We'll stop through CrossFit Central London for some extra good livin' and share a story or two including this American's thoughts on what it's like to serve beside some of the UK's finest (namely, an honor).
Once the Challenge is complete, we'll hit Grenadier around 1-2pm on Saturday for some well earned pints.
I'll be in town all week. If you're there, send me a message or just show up.
See y'all soon.