There are times when the universe gives you an unexpected opportunity to travel, be it through work or perhaps a spontaneous invitation from a friend or, if worlds collide as they often do, both. These types of trips seem to materialize out of thin air and when they do, there are ways to seize the moment in the spirit of adventure.
When we set out for an adventure to AutoCamp Yosemite, we knew it was going to be a quick reconnaissance trip to experience this new property and its legendary surroundings. Stevan and I wanted to make the most of this little adventure, to a place neither of us had ever been. Not to mention, going to Yosemite in December was probably not the time of year two Florida girls would normally thing to go. So we said some prayers to the weather gods that our one full day on the ground would allow us to fully explore Yosemite National Park and packed our rucks to travel.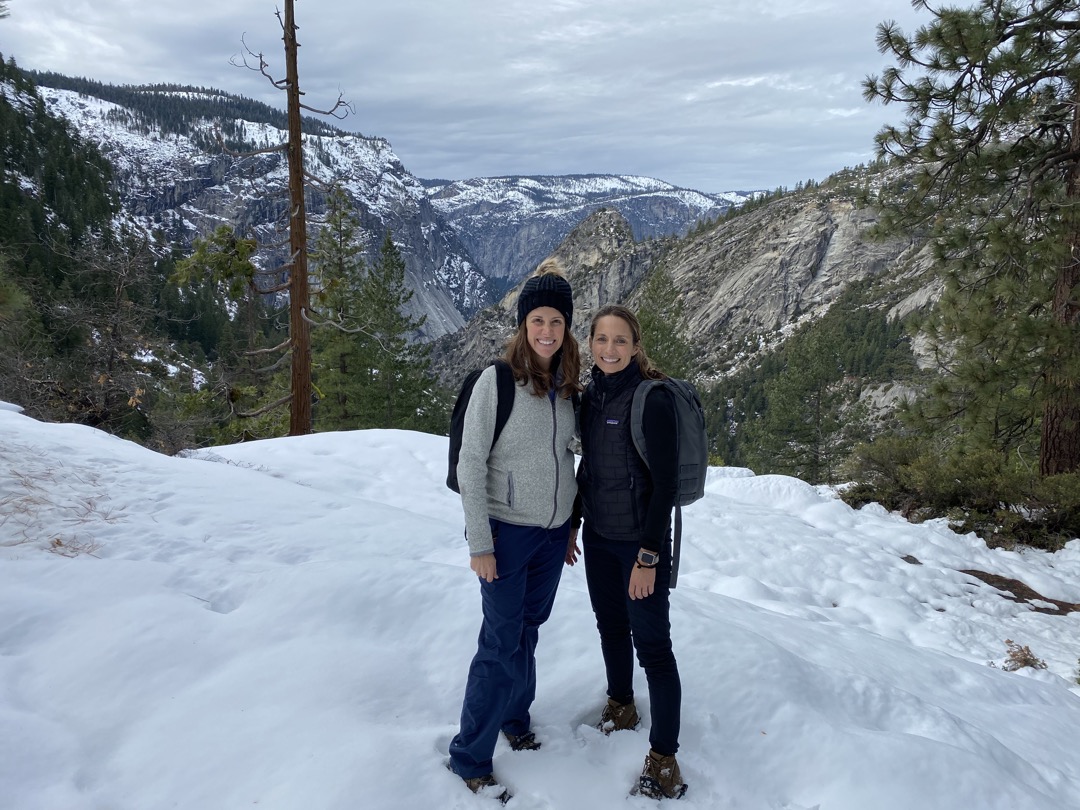 A little background on ourselves: Stevan is in her early 30's, a PR professional and soon to be mom of two girls. Emily is in her early 40's, current mom of 3 and former CIA operations officer. We both consider ourselves to have traveled extensively, both domestic and abroad. We contend that today's modern traveler, especially the modern female traveler, wants adventure with manageable unknowns, physical activity but not a gym, and a cool place to stay where she feels like what she's experiencing is meaningful and sustainable. Here are some travel tips that we used to make our trip awesome.
#1. Choose a great location as your jumping off point.
We didn't have a lot of time – prior to traveling or once we hit the ground – so we focused on the essentials: booking rental car, flights, and a place to sleep. On a quick phone call to AutoCamp Yosemite, a friendly woman named Rochelle provided us with an invaluable tip: if we had the means, rent a car. AutoCamp is located 1.5 hours from Fresno airport and a little over an hour's drive to one of our nation's most breathtaking national parks. There are no rideshares out to the property, public transit is a lot less convenient if you are short on time, and if you don't set foot in Yosemite National Park while you are here, you are just wrong. 
Last minute plane tickets to Fresno Yosemite International Airport were out of sight but fortunately we were able to redeem points to book our travel and that felt like winning in itself. We flew from JAX to DFW to FAT and arrived early evening to a small airport with a great vibe, thanks to the large redwood replicas in the lobby. This area of the country had recently gotten a dump of snow so the rental car companies were sold out and the employees were frazzled. After standing in line for over an hour and employing a little southern charm to solicit a car and an upgrade, we were on our way. 
The drive was pretty straight forward, but dark, so it helps to have a travel companion who can navigate while you're behind the wheel. About an hour and a half later, we started to wonder if we had missed our target until we came around a bend and there was a well-lit sign you can't miss off of SR-140, welcoming us to AutoCamp.
#2. Pack less and do more with what you bring. One ruck is all you need.
If you do a quick Google search on AutoCamp, you're met with phrases "luxury campgrounds," "a new type of lodging experience that's unlike any other" and "a luxury retreat in modern Airstream trailers." While these are accurate descriptions, what you will discover only by being there is how thoughtfully and mindfully curated the experience is for today's modern traveler. 
We arrived late on Monday night, but that didn't seem to bother the friendly staff who greeted us from behind the desk in the minimalist designed Clubhouse that smelled like being out in the woods already. We were offered green tea with honey and a retro Radio Flyer Wagon to assist with luggage. We accepted the tea but turned down the wagon as we traveled with just a 21L GR1 on our backs. Oh and we also confirmed that there were still guided tours available for the following day through REI Adventures. 
After a good night's sleep and complimentary breakfast in the Clubhouse, we headed back to our Airstream to pack for our hike. Our Airstream was designed so efficiently, there was never a moment when we said "If it only had this," or "what we could really use is that." In fact, we wanted for nothing and were grateful to have only packed what we absolutely needed because the space was cozy and more stuff would have just gotten in the way. One ruck travel plus field pockets and packing cubes are how we roll. This was truly adventure simplified.
#3. Anchor your trip by doing something physical, weather gods permitting.
There's no way you can come all the way to AutoCamp Yosemite and not experience Yosemite. Recent documentaries, like Free Solo and Dawn Wall have made the national park even more synonymous with adventure tourism, which according to the Adventure Travel Trade Association (ATTA), is defined by including two of the three elements: connection with nature, culture, and/or a physical activity. 
And really, that should always apply to wherever you're traveling. Get out and explore your surroundings – plan something physical to anchor your stay. Not only is it a great way to feel better after traveling, but connecting a physical experience to a memory will make it last longer. Physical activities break the trip up and give it structure, while creating an opportunity for you to connect with others or simply be outdoors.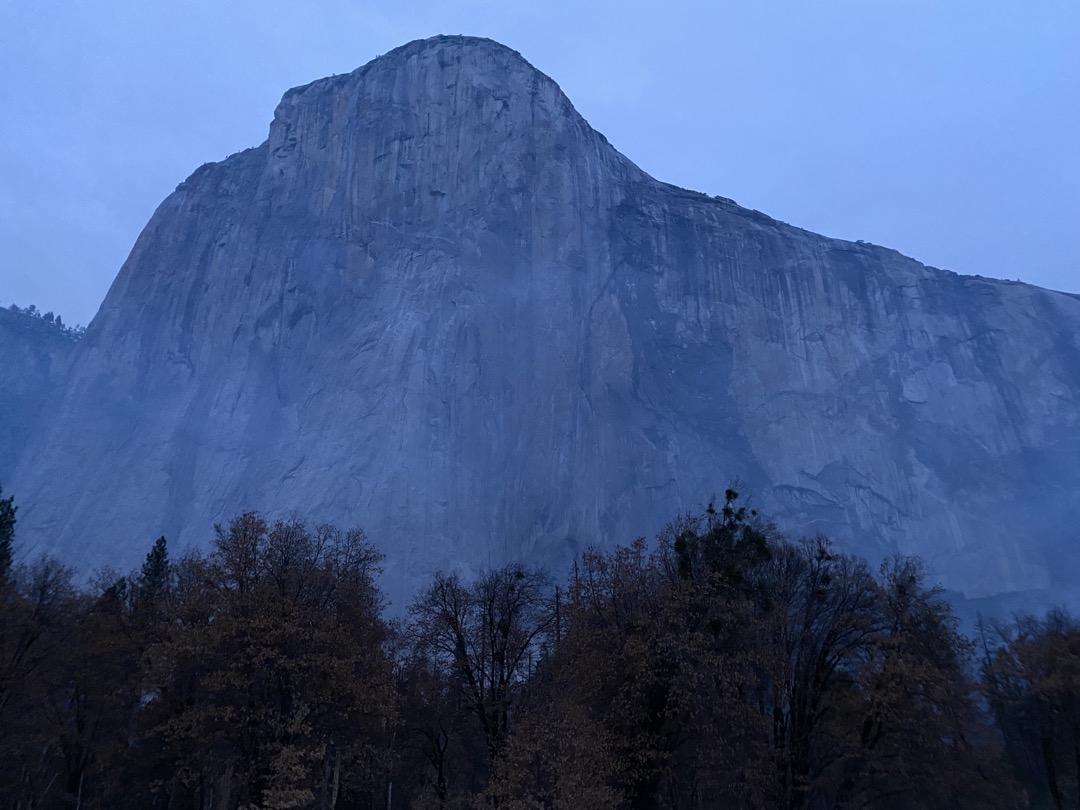 Yosemite may be the climbing mecca of the world but we weren't there to climb. As sexy as it was to glimpse a climber at dusk portaledging on the famed Dawn Wall, at the end of the day we were Florida girls with limited time who usually prefer our feet on the ground. Yosemite is almost as big as Delaware, so we wanted to have an adventure by rucking or hiking in the snow-covered mountains. 
#4. Always ask a local.
After some fallen rocks on the side of the road tried to slow us down, we met our guide at Curry Village a little before 11 that morning. The original plan was to hike up to Vernal Falls and take the John Muir Trail back down, however due to the recent snow, our guide Matt advised us to take the John Muir Trail up and down instead. You don't know what you don't know, so the detour didn't bother us one bit. You can't really be disappointed in Yosemite because, as John Muir said it himself, "it is by far the grandest of all the special temples of Nature I was ever permitted to enter."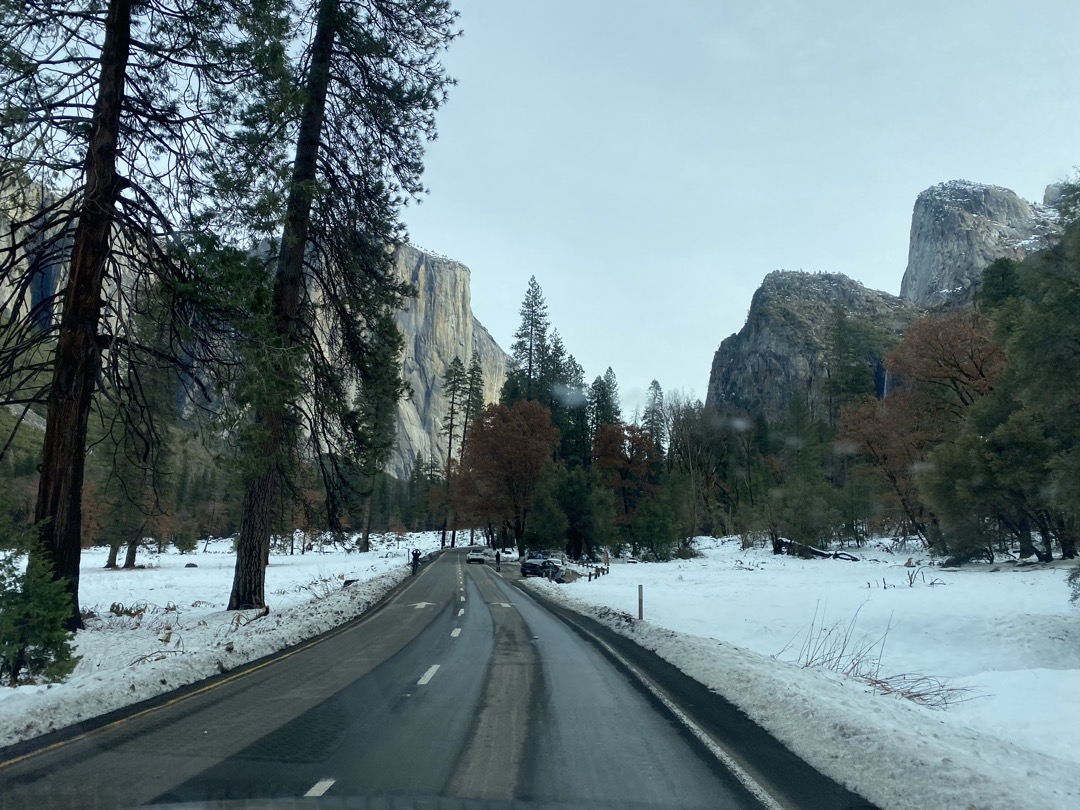 Having an expert guide take you on a walk through just about anywhere is worth every penny, especially when you don't have time to wander and get lost on your own. Matt was a self-proclaimed nerd who knew a ton about the history, geology, and flora & fauna of Yosemite and other parks. We got an education while getting some miles in the snow and essentially had a normally-crowded park to ourselves.
Six hours of rucking through the quiet wilderness later, we had found bear tracks, scaled a cliff with snow up to our knees, taken in epic views of Liberty Cap and Nevada Falls, and enjoyed a ploughman's lunch at the summit. Matt showed us a simple trick to keep our feet warm and dry – wrap garbage bags on your feet and then put your boots on. We'd already experienced so much in such a short period of time. The only thing left to do that evening was to find a great place to eat dinner and then crash. So, we did what any seasoned traveler would do and asked our local guide one question, "If you had one night to spend around here, where would you go?" Matt responded without hesitation, "The Bug" (short for June Bug Cafe) and that was that. 
In today's world where everyone is carrying around a tiny computer in their pocket, we could have easily done a search on our phones for "best restaurants near Yosemite" or "places to eat in Mariposa" and the algorithm bots would have likely pointed us in a right direction. But the bots couldn't tell us the stories that Matt recalled from his early days of living in Mariposa and the friends he'd meet up with at June Bug and to order whatever because it is all super good. 
With full stomachs by a warm fire, the well-earned exhaustion began to set in. June Bug was just a short ride in our rental back to AutoCamp and the Airstream's full-size bed never felt so good. That night, rain steadily fell on the metal camper and continued through the morning when it was time to head back. We were grateful for having seized the one day we had while in this beautiful corner of the world and that the weather gods had been generous with the clear day prior. We swore to each other that we would would return, perhaps in the summer with our families to fully appreciate a different season of Yosemite along with AutoCamp's tents, fire pit and grill. 
#5. The adventure doesn't have to end when you head home.
Sometimes the return trip after an awesome adventure can be a bit of a let-down. We were back at the airport but not out of the woods with a long day of travel ahead of us. Nevertheless, we were still riding the high of our spectacular hike in Yosemite from the day before. The adventurous spirit can burn bright anywhere, not just in far away or exotic places, but within the realities of our everyday. When we stopped to refuel our rental car near the airport, we noticed a Mexican food spot inside the gas station. The "when in Rome" maxim struck except in our case we were in California with a local guy at the counter telling us this was the best caldo de pollo he'd had in his entire life. We took a chance, so what if it was a huge container of soup which could not go through airport security as we needed to hurry to our gate. We messily devoured it on the chairs in the rental car/baggage claim area and realized that the counter guy was right – it was the best chicken soup. Within minutes to spare to catch our flight, sneaking in a homemade meal at the airport felt like winning all over again.
In case you missed it, here are some travel tips you can use anytime, anywhere:
Choose a great location as your jumping off point.
Pack less and do more with what you bring. One ruck is all you need.
Anchor your trip by doing something physical, weather gods permitting.
Always ask for tips from the locals and use at your discretion.
Consider visiting a place in the off season for a different type of experience.
Remember, the adventure doesn't have to end when you head home. Adventure is a state of mind.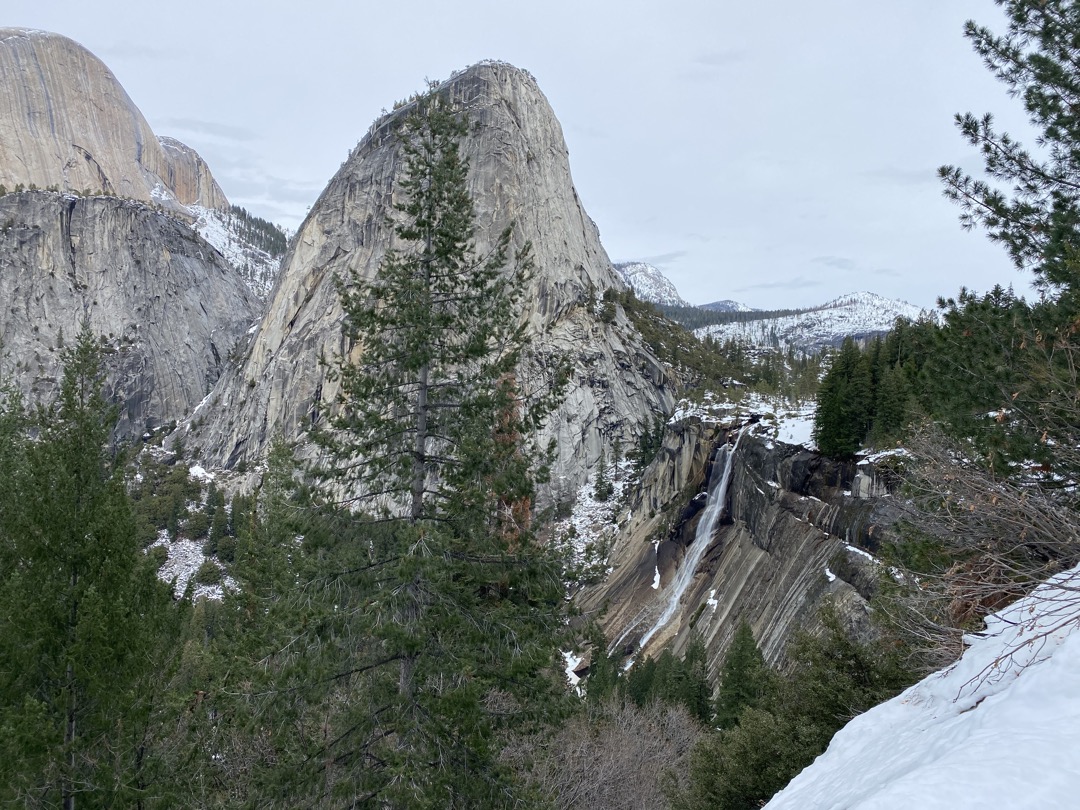 ---
Featured Gear: