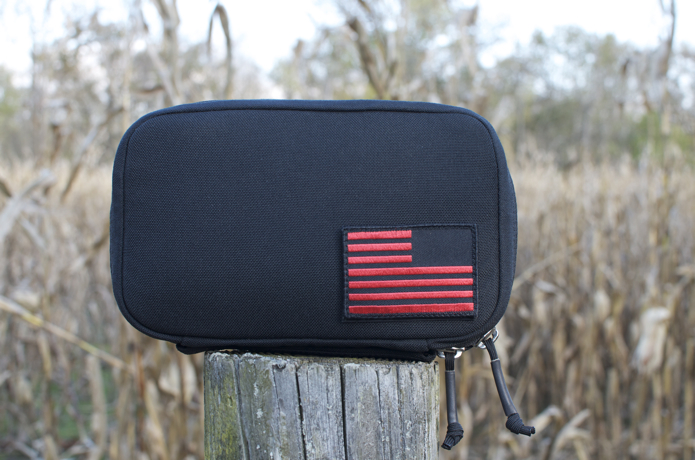 GR1 Field is a classic size, and it was always in the plans to make Field Pockets that were sized to each of the rucks. This is the reason that all the rucks, since day 1, have had MOLLE webbing internally, at the top. However, as with everything we try to do, GR1 Field is not limited to this use, and for me — I prefer it as a standalone piece of gear. A dopp kit to be more specific.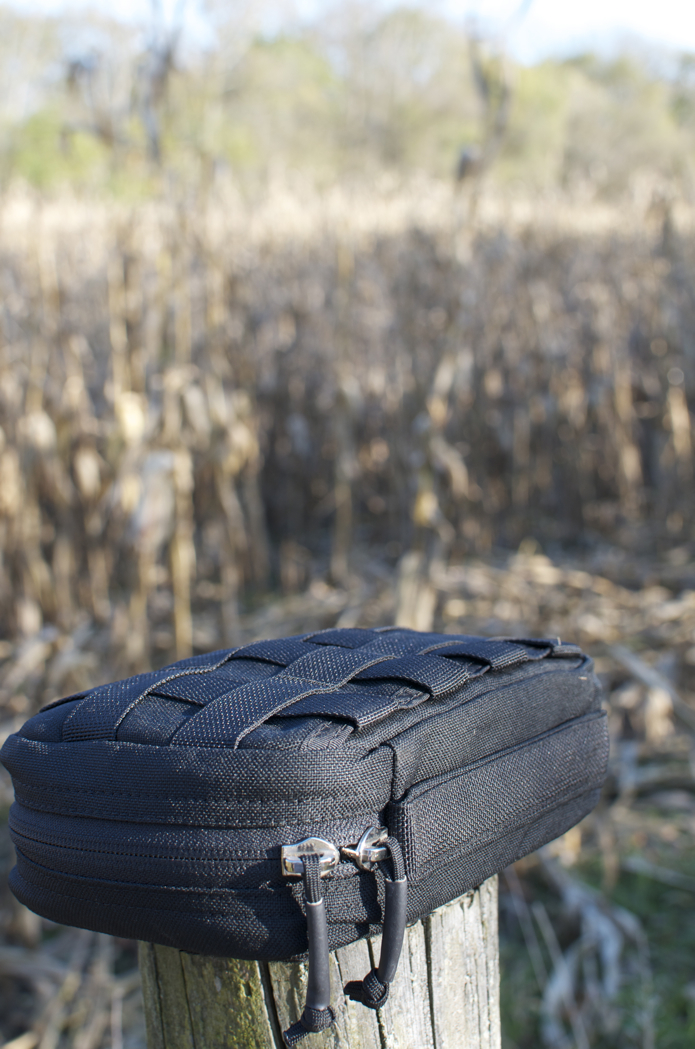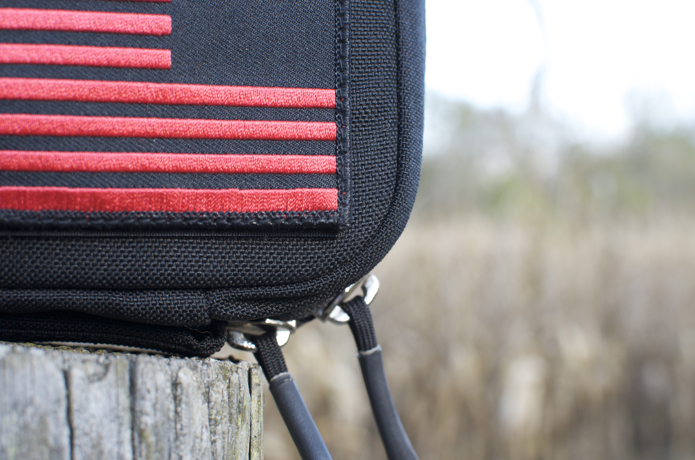 The front is customizable with the patch of your choice, or without. My go to is red.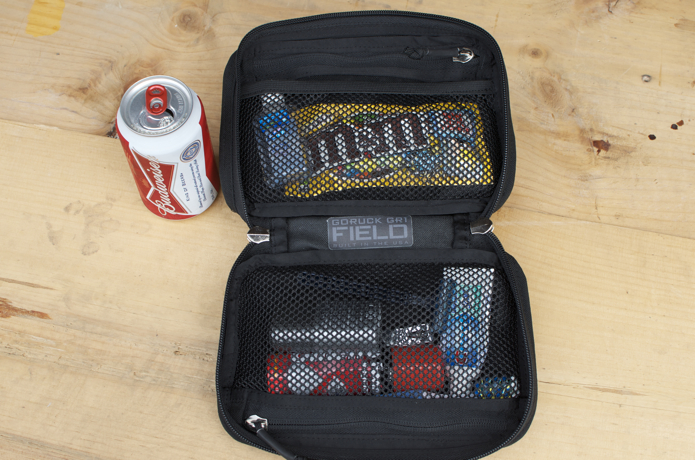 This is how I travel. Probably a little too much stuff — the RR Field would be a good though smaller dopp kit — but I guess I like a little more space. And the back story on the beer: I prefer to be outside to take pictures, and I enjoy drinking beer while working. So there you have it. Tthere's also something useful to you about the fact that a 12oz can of beer is a commonly known sizing reference, right?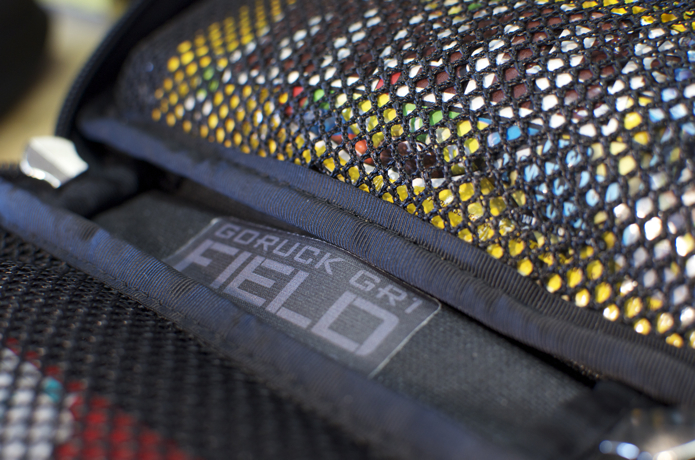 GR1 Field lays flat, as all the Field Pockets do, and the label is internal, in the middle of the two panels.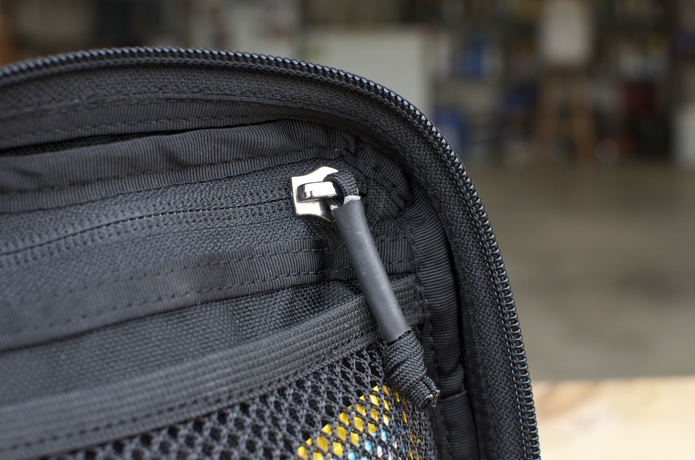 YKK zippers with silent 550 cord zipper pulls.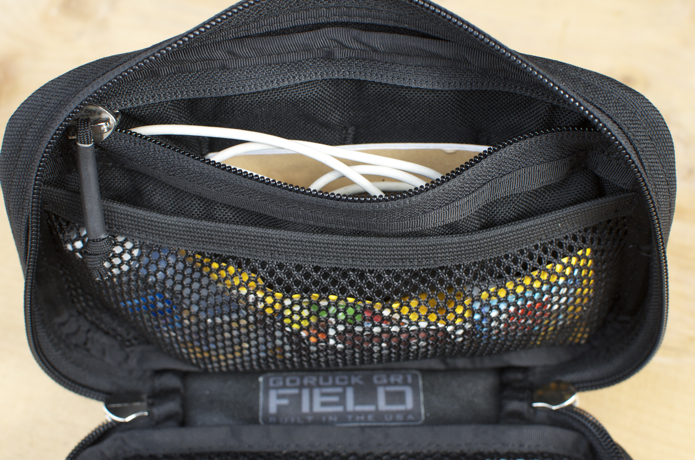 There are two zippered compartments in total, one closed (made of Cordura) and one mesh. The closed zipper compartment has a smaller mesh section in front of it, which is closed with an elastic band that keeps items like Peanut M&M's organized. And in their right place. The closed zippered compartment behind the M&M's is a good place to segregate out any non-toiletries.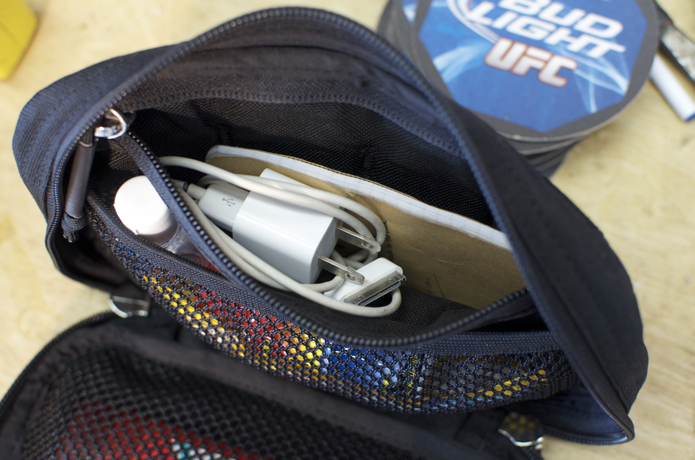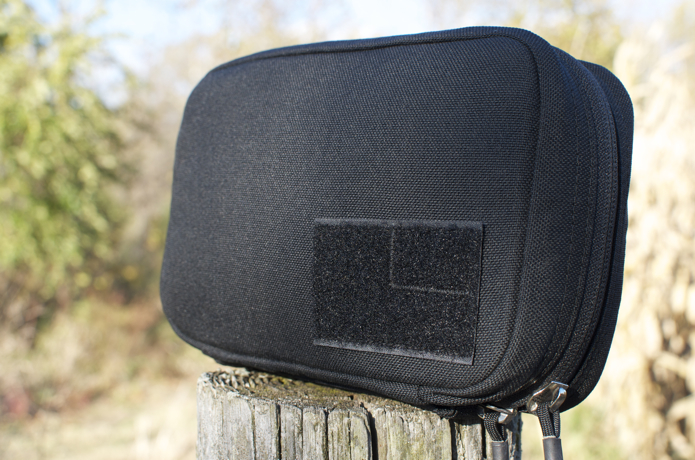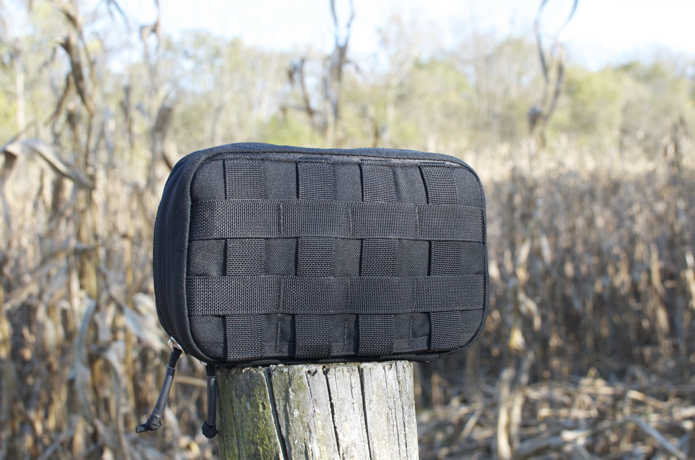 The back panel webbing is explained in detail in Attaching Field Pockets Explained. Bottom line: like GR1 the rucksack, GR1 Field is a classic size and has maximum versatility.