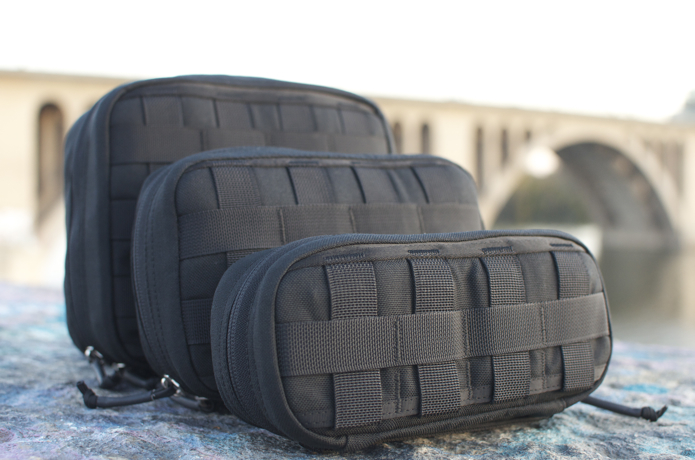 Three sizes of Field Pockets, each able to integrate into the webbing on our rucksacks or to serve standalone. Options are a good thing, and you get to determine their best use.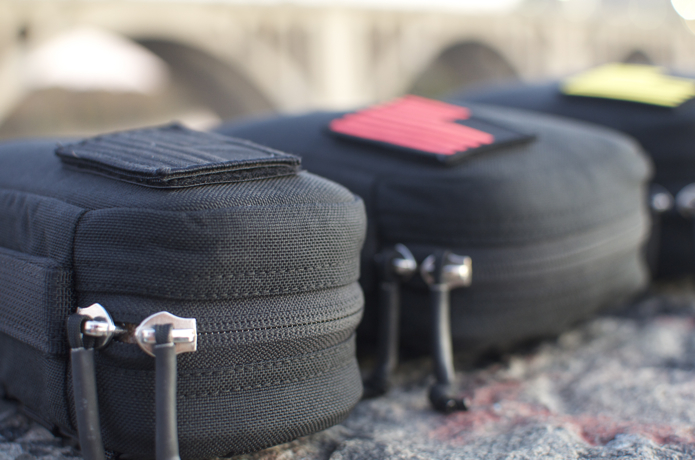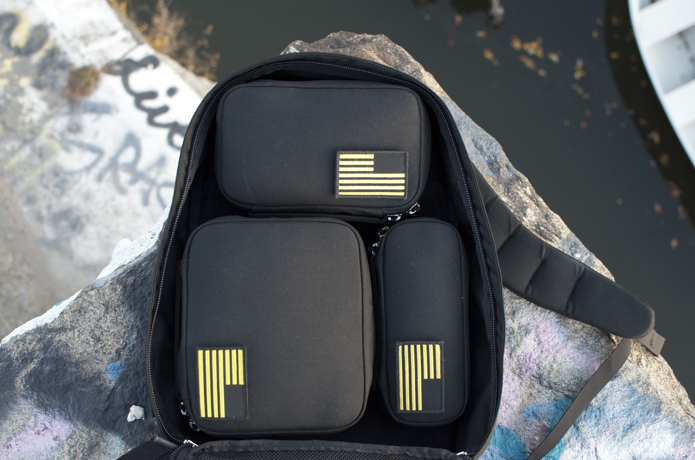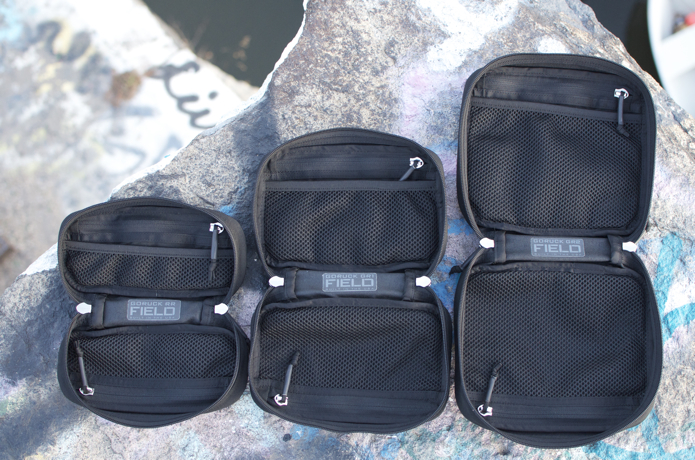 Field Pockets open and lie flat, and have multiple compartments that allow for optimal organization.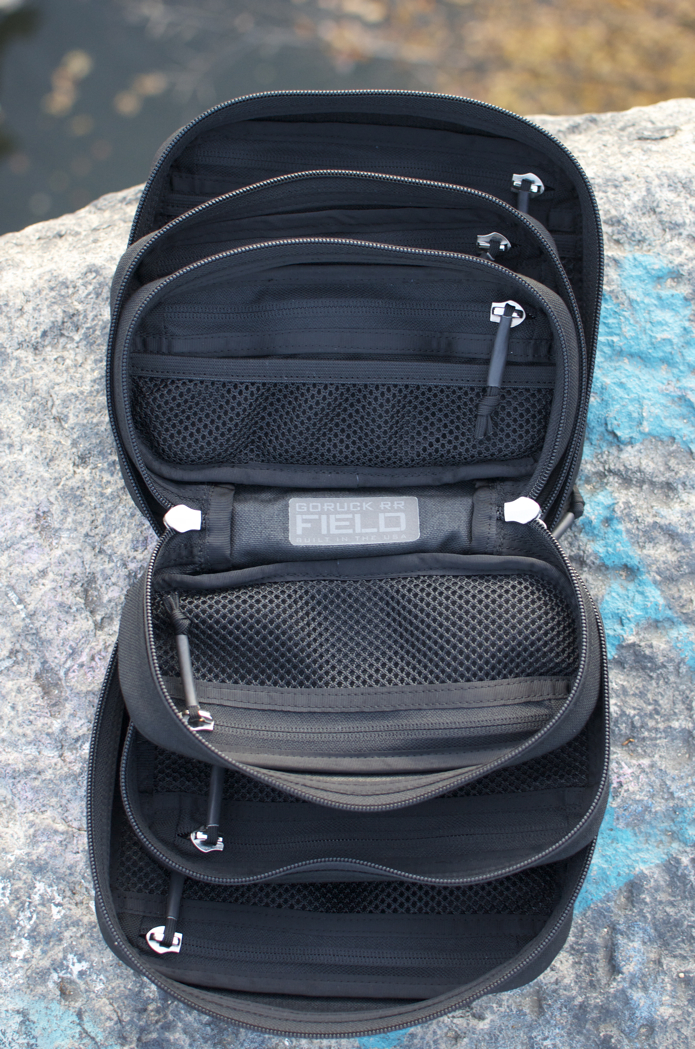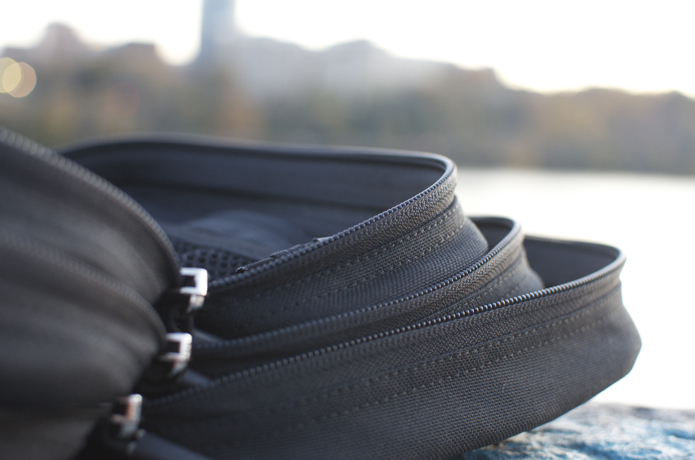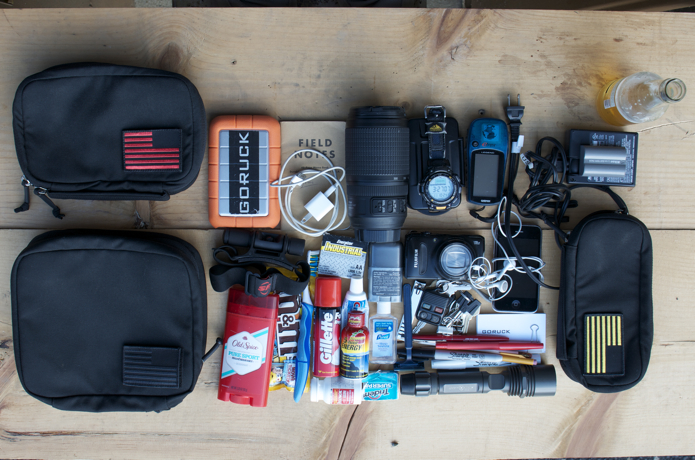 I cart around a lot of stuff. Here's everything I fit into my three Field Pockets. For more explanation, check out all the posts on Field Pockets.