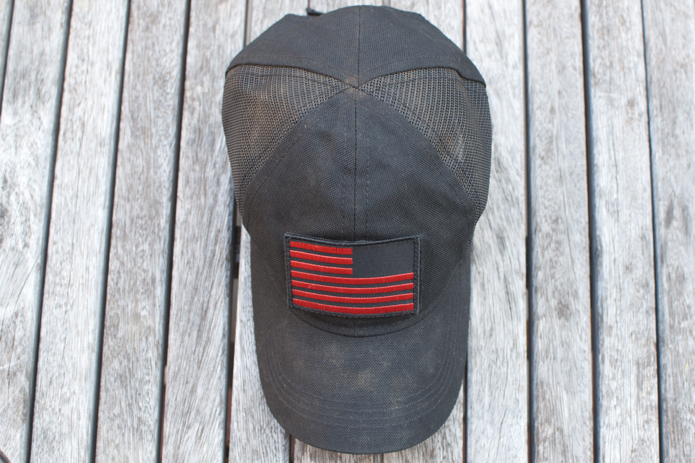 GR TAC is a simple, military-style tactical hat. When I was in the service, I wore a hat 24/7. I was told they did all sorts of useful things like keep the sun out of your eyes and prevent sunburns — all true, by the way. The caps I liked the most broke in nicely and got better with use. My GR TAC is almost two now, and it's my fave.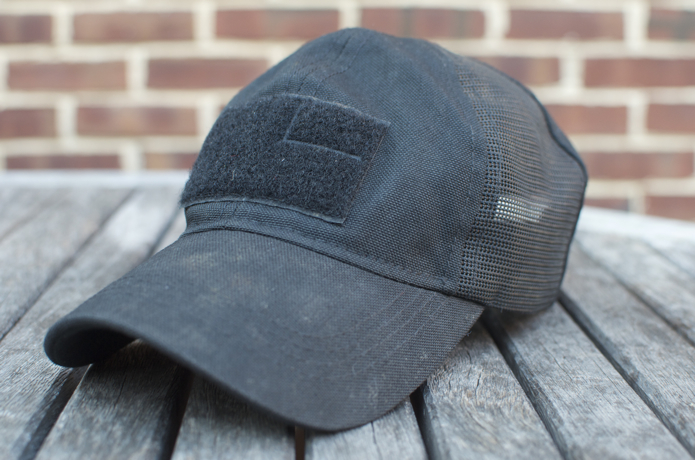 2″x3″ Velcro on the front is the most basic way to identify a tactical hat. Dirt and a nicely bent brim are other ways. When deployed, it's common to see all kinds of special flag patches put on that identify friendly forces. Check out Reverse Flag Explained for more details on this.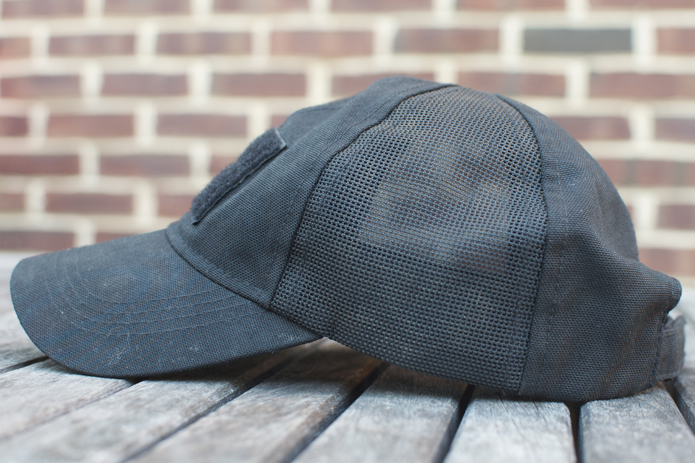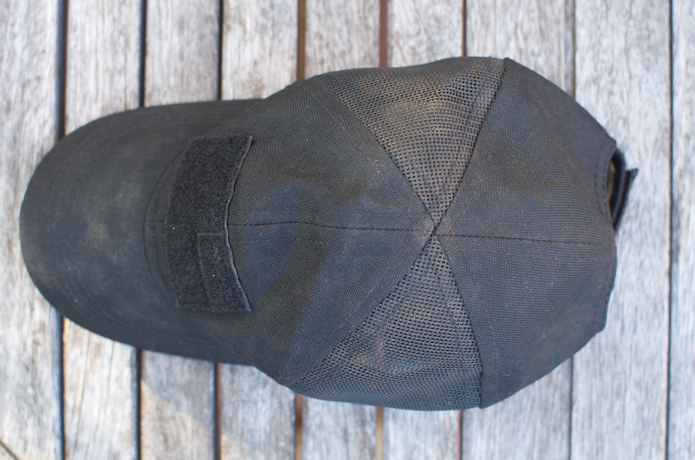 TAC has a six panel construction. Four panels are Cordura, two are military-grade, non-stretch mesh. The Cordura we use for GR TAC is 1000D — same as we use in our rucksacks for its ripstop protection and strength to weight ratio. However, the 1000D Cordura used in the TAC is uncoated, which has more breathability but less water resistance. Uncoated Cordura still offers more water resistance than cotton, and we prioritized breathability.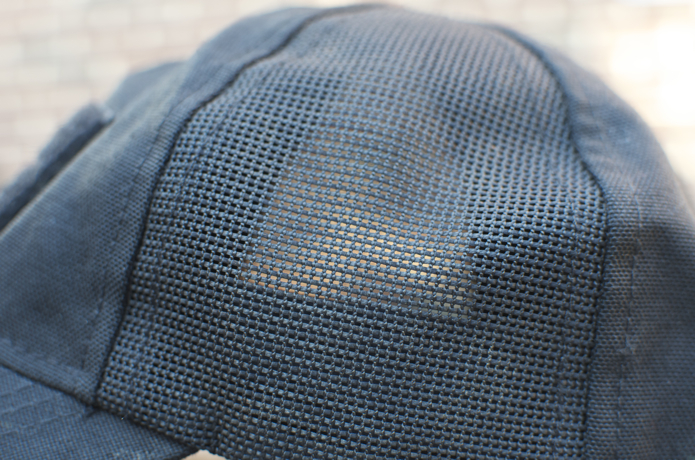 The middle sections, made of military-grade, non-stretch mesh, allow for a lot of airflow to the wearer's head. TAC hats have been happily worn by Green Berets in some of the hottest, harshest environments in the world.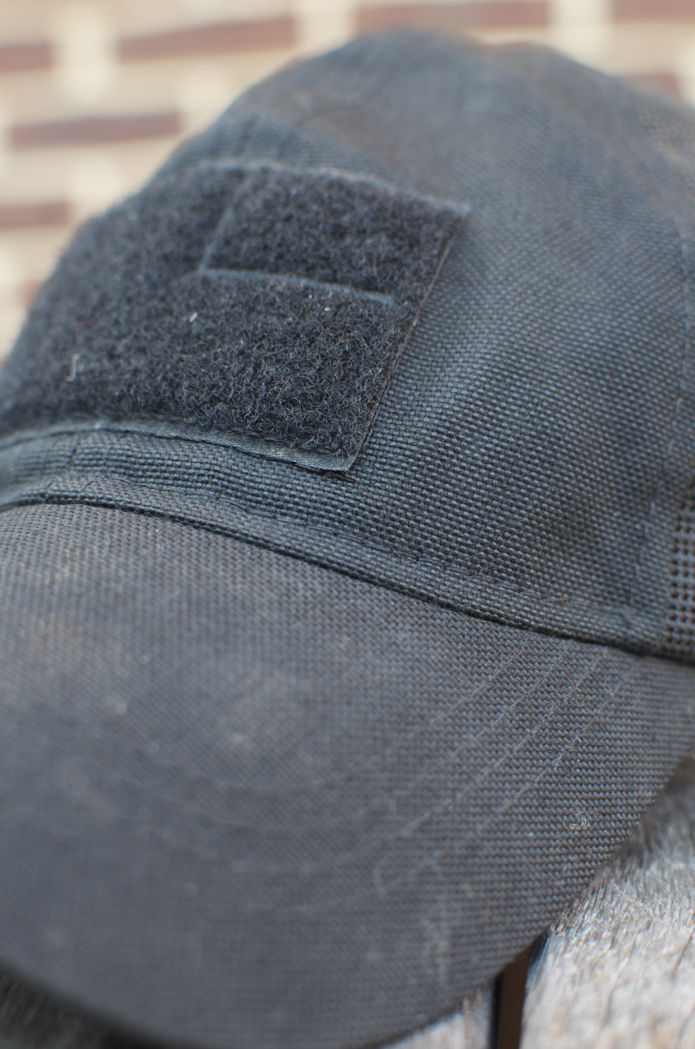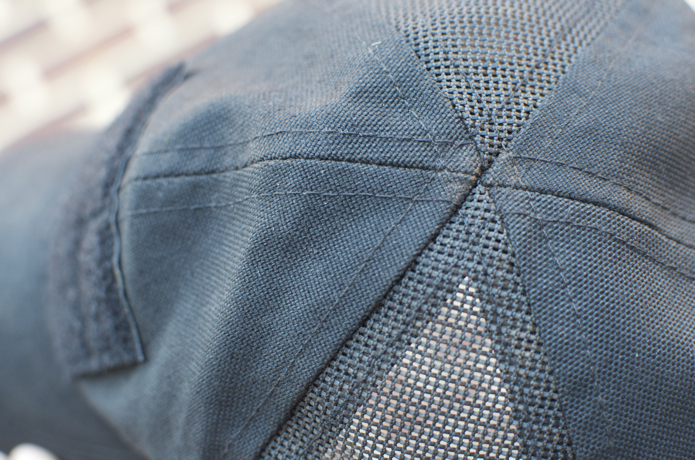 I've never understood the buttons you'll find on the tops of ballcaps, and I've never really liked them. Especially if you ever have to wear a helmet over the top, or hearing protection. Any pressure on the button does not feel good, and it's unnecessary from a construction standpoint. So we removed it.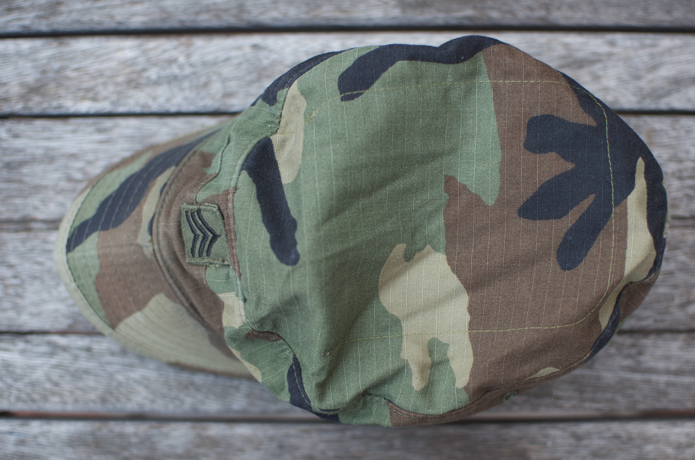 The first cap I was issued — with no button on top — was designed to be worn under a helmet.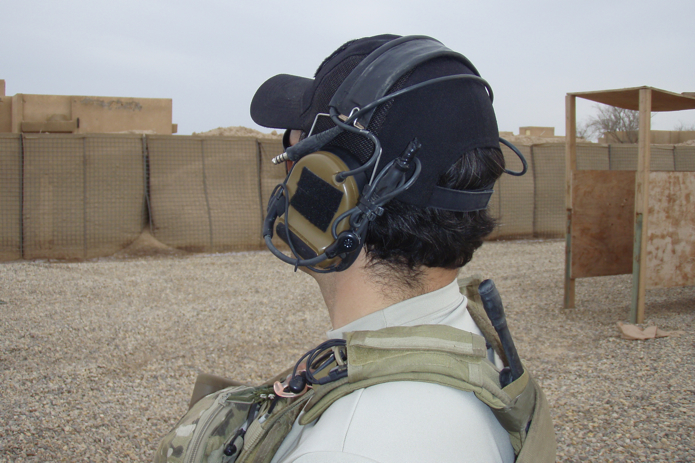 But ballcaps are what the guys want to wear. Pictured above is Josh in Southern Iraq, at the range with hearing protection over the top of GR TAC. Another reason to have no button. As for the fit — a hat that's too small doesn't feel right. GR TAC has a low profile tactical hat fit, meaning that it fits securely by covering more of the wearer's head.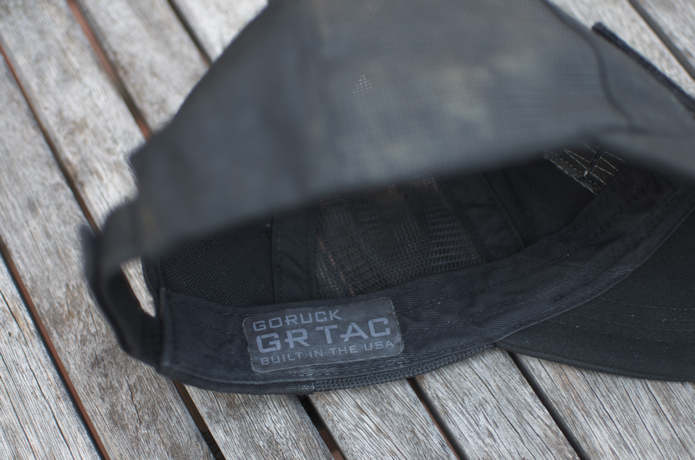 Our label is internalized, similar to military caps. The GR TAC label is heat pressed onto the cotton sweatband. Using cotton for this purpose was a must — it feels better when worn and functions better as a sweatband.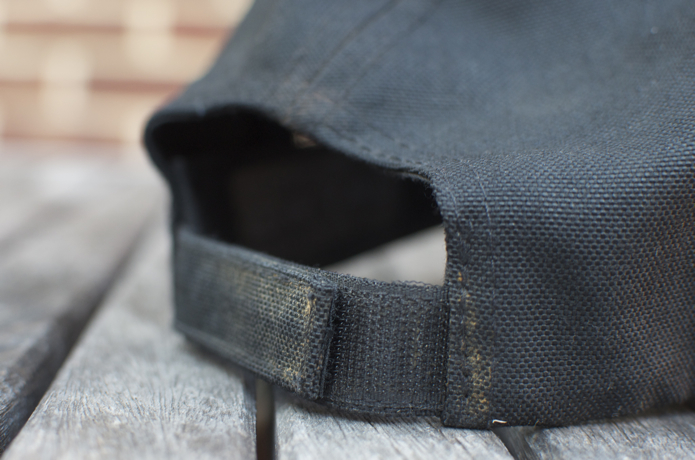 Adjustable Velcro closure. Mine has some dirt on it, and in it no doubt.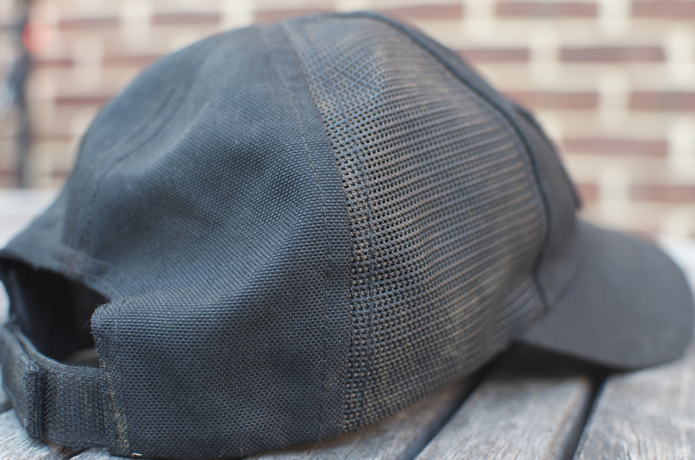 The underside of the brim is a Velcro-friendly material, tough but very soft to the touch.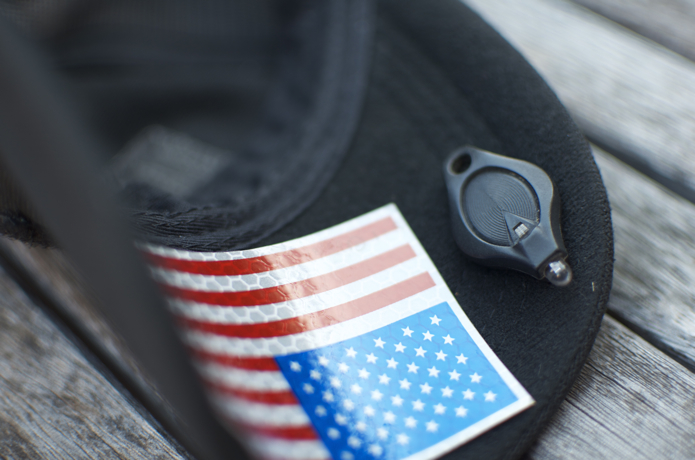 And allowing for all kinds of customization. One option is to Velcro a small push light to the underside. This would have been really useful when I was deployed, when we were training locals at night and I wanted to quickly and discreetly look at a list or a map.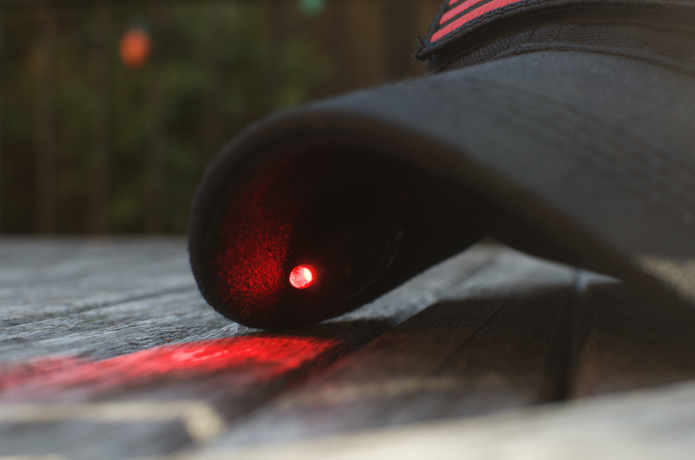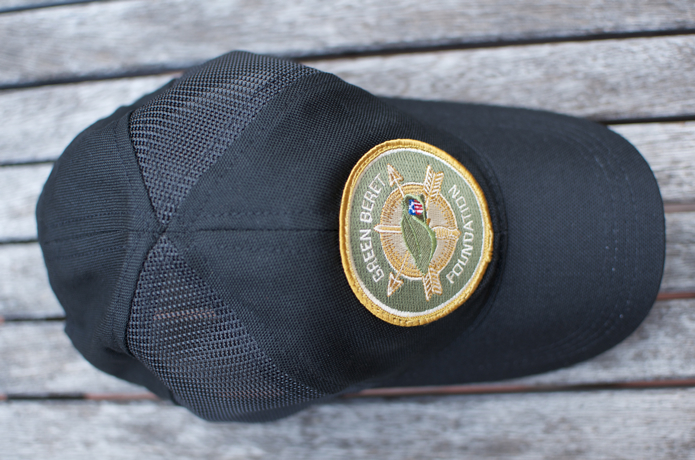 You can customize the TAC with any patch of your choice. But no matter what, make it yours. The TAC only gets better with time, use, and abuse.
---
Featured Gear: