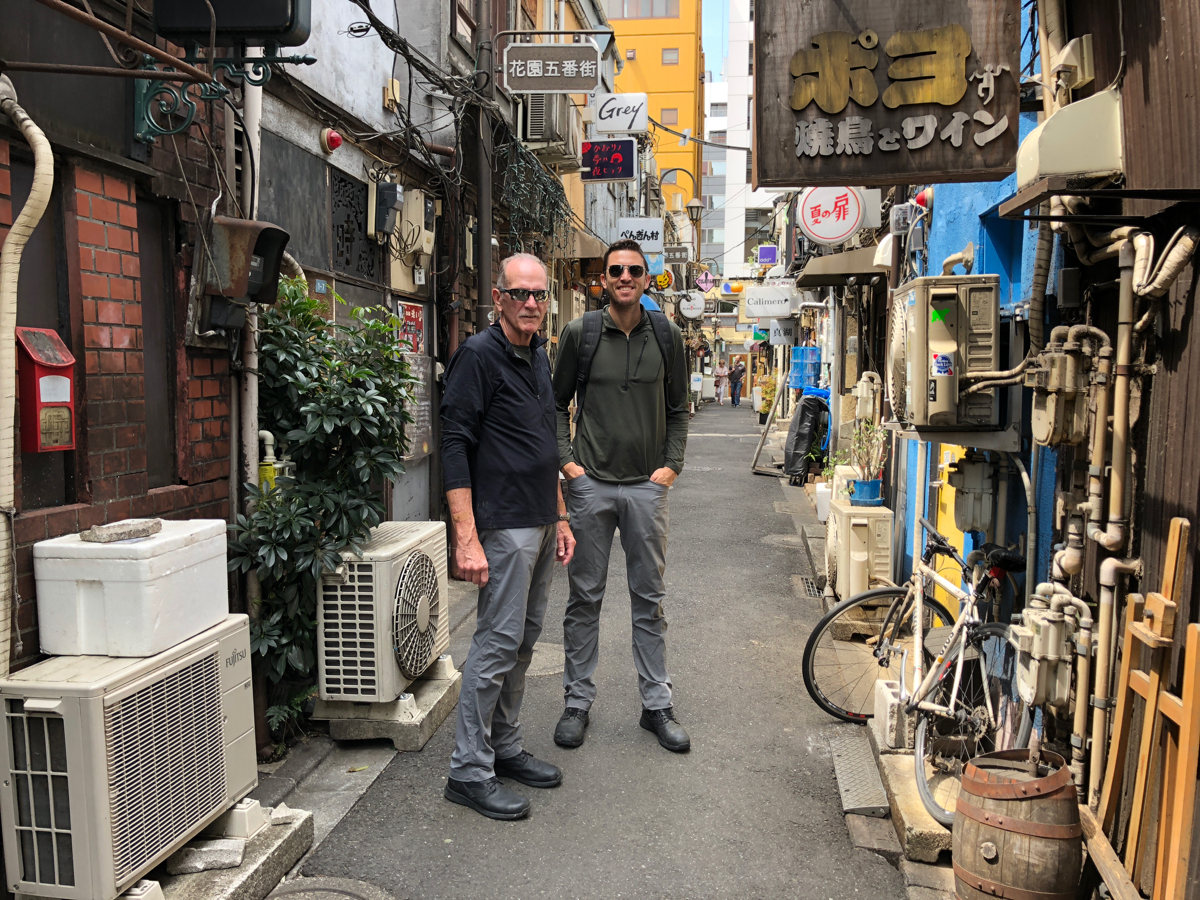 In 2002, I flew to Istanbul on a one-way ticket, with plans to meet people and get into adventures. I didn't know anyone and didn't know how people met local people outside of just hanging out with the other travelers staying at the same hostel playing the same movies you can watch back home. It was a lonely trip for the next few months, masqued by the excitement of chasing new places. I ran and walked around a lot of major cities, then took a cheap overnight bus to Athens or the next new city to do it all over again. I made it to Dublin and found a great pub culture, but I didn't know how to find local communities doing the other kinds of stuff I wanted to do, so I just kept bouncing around, hoping some great adventure, or some great group of people would magically appear.
I had no such luck, and you could probably do some sort of analysis on my motivations in life to say that through GORUCK I've found what I was also looking for: a community, a place where I belong, a way to meet people all over the country and the world who like to do the kinds of things we like to do. Some years ago, local groups started to emerge after the Cadre and I would lead an event. After we did enough events in San Francisco, for instance, and those who finished our GORUCK Tough Challenge started calling themselves GRT's, the NorCal GRT community formed, set up an online presence, and all stay in touch with both physical rucking based events and social events, like their annual Christmas party. When Cadre come through town, me included, someone from NorCal GRT's puts them up at their place. When we're not there, they're still there having fun and of all the things that make me happiest about GORUCK, bringing people together is what I'm most proud of. We all only have so much time and nobody looking back on their life ever regrets a good time with friends and loved ones.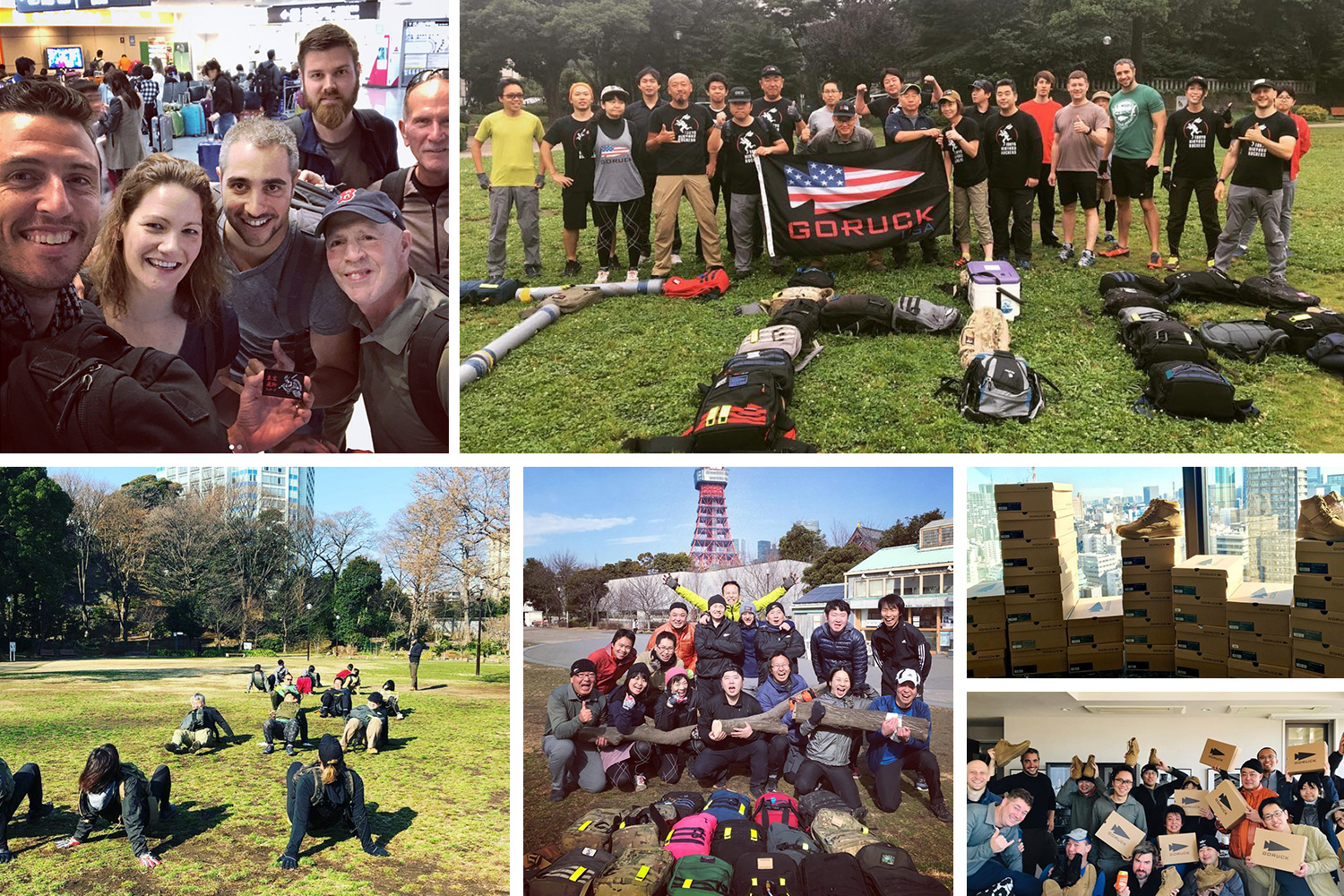 Rich and I were recently in Tokyo, so we linked up with the THR Ruck Club under the Tokyo Tower. We did an intro "Welcome Party" where we formed up a circle and everyone comes into the middle, introduces themselves, then we do 10 reps of their favorite exercise. Sometimes push-ups, sometimes air squats, sometimes cherry pickers. You can do 10 of anything. Nobody asked anyone else how much weight they're carrying, it's up to you. Want more of a challenge, ruck more weight. Want less, ruck less weight. It's up to you and not the point. So we went all around, then we rucked around Tokyo surrounded by Tokyo lights at night, there were about 25 of us. Then we picked up a few cases of Asahi and some big plastic trays of sushi and we went back to the same field where we started to eat and drink and laugh until everything was gone, and then the night had just begun. I've been back a few more times since and love that community.
Do that 50 or 100 times a year, wherever you live, and you'll become tight with the people who show up with you, and you'll want to show up to see them there, too. Accountability doesn't have to feel like money leaving your bank account on a monthly basis to join a gym you don't enjoy using. It can feel like wanting to see the people who are also gonna show up.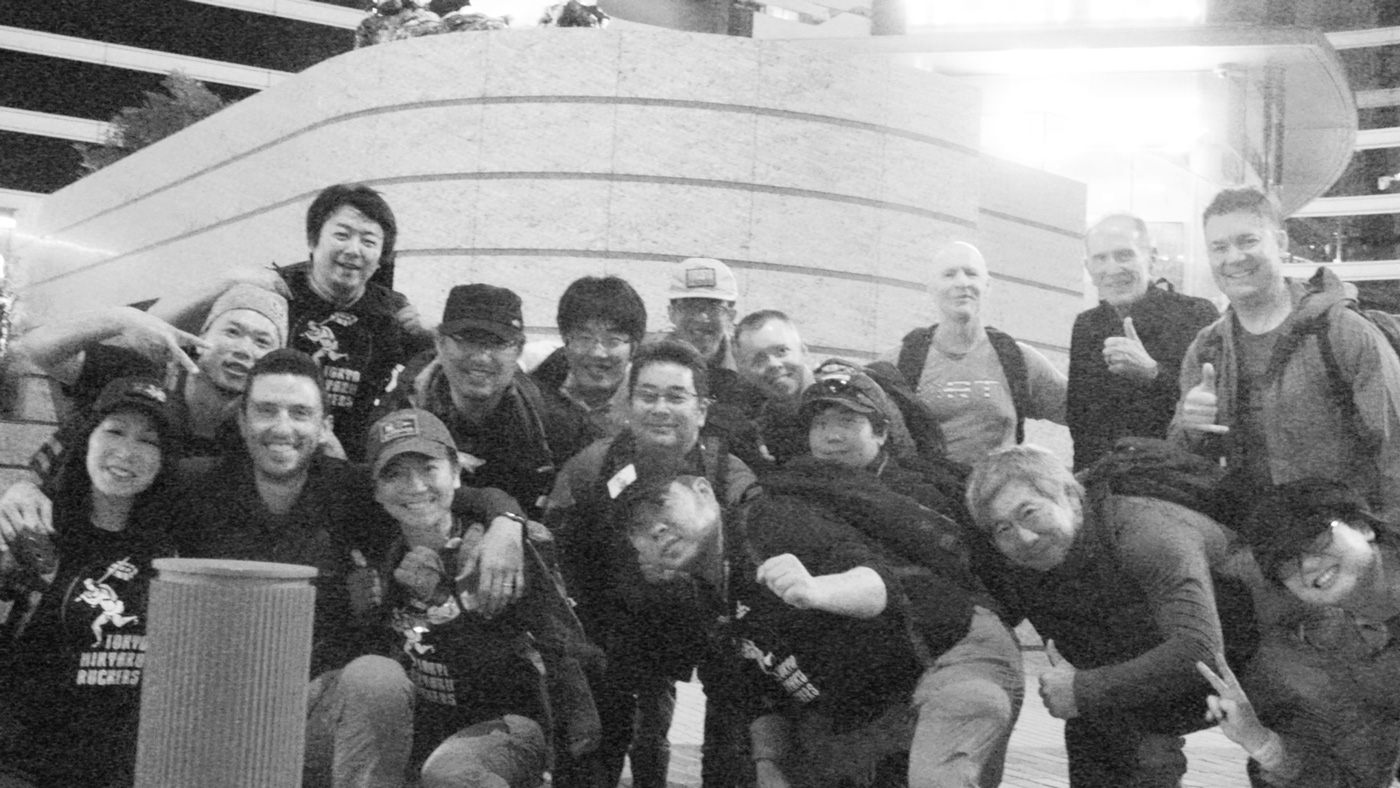 The point is this, anyone can join THR or any of the Ruck Clubs for their weekly rucks and get togethers. Their schedule is easy to find online, all you have to do is show up. It's not an official GORUCK Event, it's a community led ruck. Then they all go grab breakfast or beers or whatever the time of day calls for. Sometimes both. Life doesn't have to be more complicated than that.
The GORUCK Community has formed hundreds of these all over the country and the world. Some are training for GORUCK Events, some are not. Some do a little more PT, some ruck a little more. Many alternate. It's a way to meet people who want to get outside and do something together. It's free to show up and you get a lot more than you pay for.
What makes a successful Ruck Club is:
Organized leaders who welcome newcomers

Published and consistent meet-up times with duration and difficulty explained

A variety of meet-ups, including social ones like the NorCal GRT's Annual Christmas Party and special excursions like climbing Mt. Fuji (on my bucket list).