http://goruck.wistia.com/medias/0axs24yg1j?embedType=iframe&videoFoam=true&videoWidth=960
America fights wars for the last 13 years which means Americans fight wars for the last 13 years. And I love my generation and what's not to love.
But what are the costs, what does it mean to serve in a time of war? Too soon the wars will be forgotten, abstracted in books with gray hairs reluctant to talk to anyone who didn't serve.
Nobody understands it unless you were there…
… and yet my goal, our goal at GORUCK is to build a bridge between the military and civilian worlds.
It's valuable to tell war stories now, for Americans to hear war stories now. The telling is almost as unnatural and cathartic as the build up to war itself, and equally as valuable, if not more so. But if you're expecting a sob story from me, you'll be disappointed. Despite the costs, I'm a better person because I served in a time of war and nobody tells that story. Nobody says hey America good job learning from the Vietnam era and try spitting on a soldier these days and see how it turns out. It won't be pretty and good on us.
And America (that means you) should be proud of her sons and daughters for what we've done and for how we've done it. Those who fought and a grateful nation who has supported those who fought and are still fighting in a time of war.
For a fuller story via War Stories and Free Beer, in video, watch the video below.
http://goruck.wistia.com/medias/sfsyiu1yau?embedType=iframe&videoFoam=true&videoWidth=960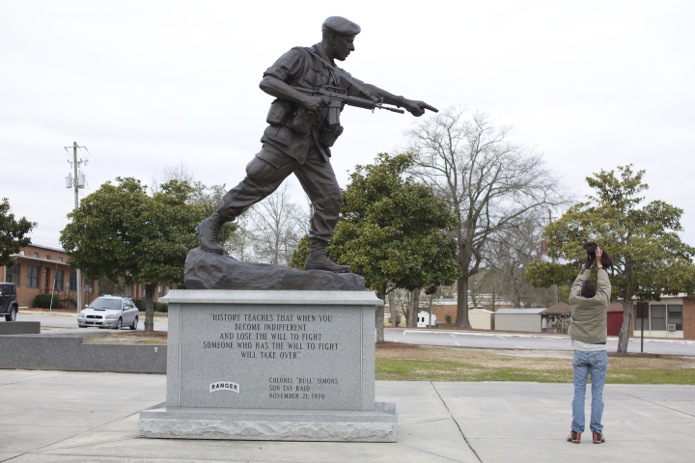 Love from Fort Bragg – The Home of the Green Berets,
Monster
President, GORUCK Nation