Tribe Kids: Seek Memories
This month we "Seek Memories" by honoring those who have lost their lives in service to their country. In the United States we commemorate service members on "Memorial Day" each May. We visit graves, speak the names of the fallen, commemorate them through parades, athletic events, and various other gatherings; we visit museums and learn more about our country's history.
Tribe Kids will remember the fallen by reading two stories, "Twenty One Steps: Guarding the Tomb of the Unknown Soldier," by Jeff Gottesfeld and Matt Tavares, and "War Stories," by Gordon Kormon. Both of these stories elucidate a specific part of our nation's history. We will also be doing a workout challenge, "21," so that we can remember those who have sacrificed everything so that we may live. In addition to reading the books and doing the workouts, choose a suggested (age appropriate) action to do with your children to honor the many lives lost in service.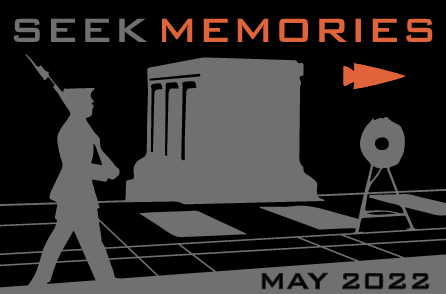 Workout A: Stair Ruck
Find a set of stairs and ruck up and down them with your grown up for 21 minutes.
Workout B: 21
May Workout for All Ages:
This month, instead of just one workout, we will do something small everyday to honor the unknown soldiers who have lost their lives in service to their country. Choose 21 days where you do 21 reps of one movement, in honor of the 21 steps that it takes for the Tomb Guards to patrol the "Tomb of the Unknown Soldier."
Alternate between these three movements:
Ruck squats (or Air squats)
Overhead ruck presses
Burpees over the ruck

May 2022 Worksheets: