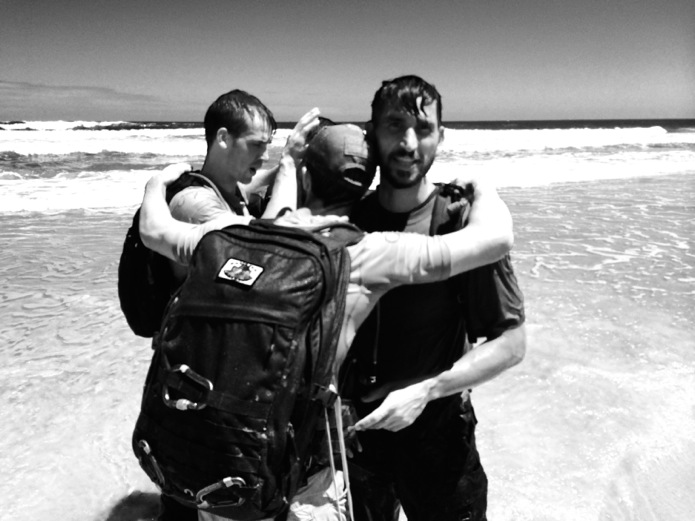 This was the first Pre-Selection (teaser) of its kind. We started with 10 and ended with 4, and it lasted only 4 hours. We ran it for a few reasons:
We want you to pass Selection but the standard is the standard. The more you prepare both mentally and physically, the greater your chances are of passing.
Pre-Selection as a longer event ~10-12 hours will expand in 2015. The thinking is that the pass rate at Selection will be higher for those who successfully complete a Pre-Selection. Especially since the first 12 hours gets almost everyone at Selection. Those who don't pass can try again of course but don't have to waste time or money on Selection.
This Teaser was a segue for us to remind those signed up for Selection October 9th how horrible it's gonna be. If you're not ready, both mentally and physically, don't show up. The first ~6 hours will be a PT Test and a 12-Miler and the silence is deafening you can't believe how many people quit this so as not to face the shark tank. Plan on the PT test being 100% on the beach, which means it sucks worse and if you fail the PT test you're out. Then you're looking at around a 12 hour welcome party on the beach with every Cadre sharking everyone blood in the water style. We don't need to leave one spot on the beach for the welcome party, in fact it's to our advantage to stay in one spot so we can have a lot of support in place to deal with the quitters and the Cadre can continue sharking without disruption. Selection exposes weakness it does not build strength and you cannot just gut it out. Not quitting is not enough and if you're not ready you will not pass. These are well documented facts.
Garrett gets to it in his AAR and I'll echo his congrats to the 4 finishers of this Teaser, and good luck to all who are making the trip down to Jacksonville Beach this year. I still almost can't even believe this event exists if I weren't one of us I just really wouldn't get why people want to do this to themselves. Or rather, why they want us to do this to them.

FYI Mocha breaks femurs with his teeth and welcome to the shark tank called Selection if you can bring that cage all those divers use to go underwater with the sharks then bring it but since we won't let you use it (reference the packing list ha ha) you still better bring it and it'll have to be inside your head.