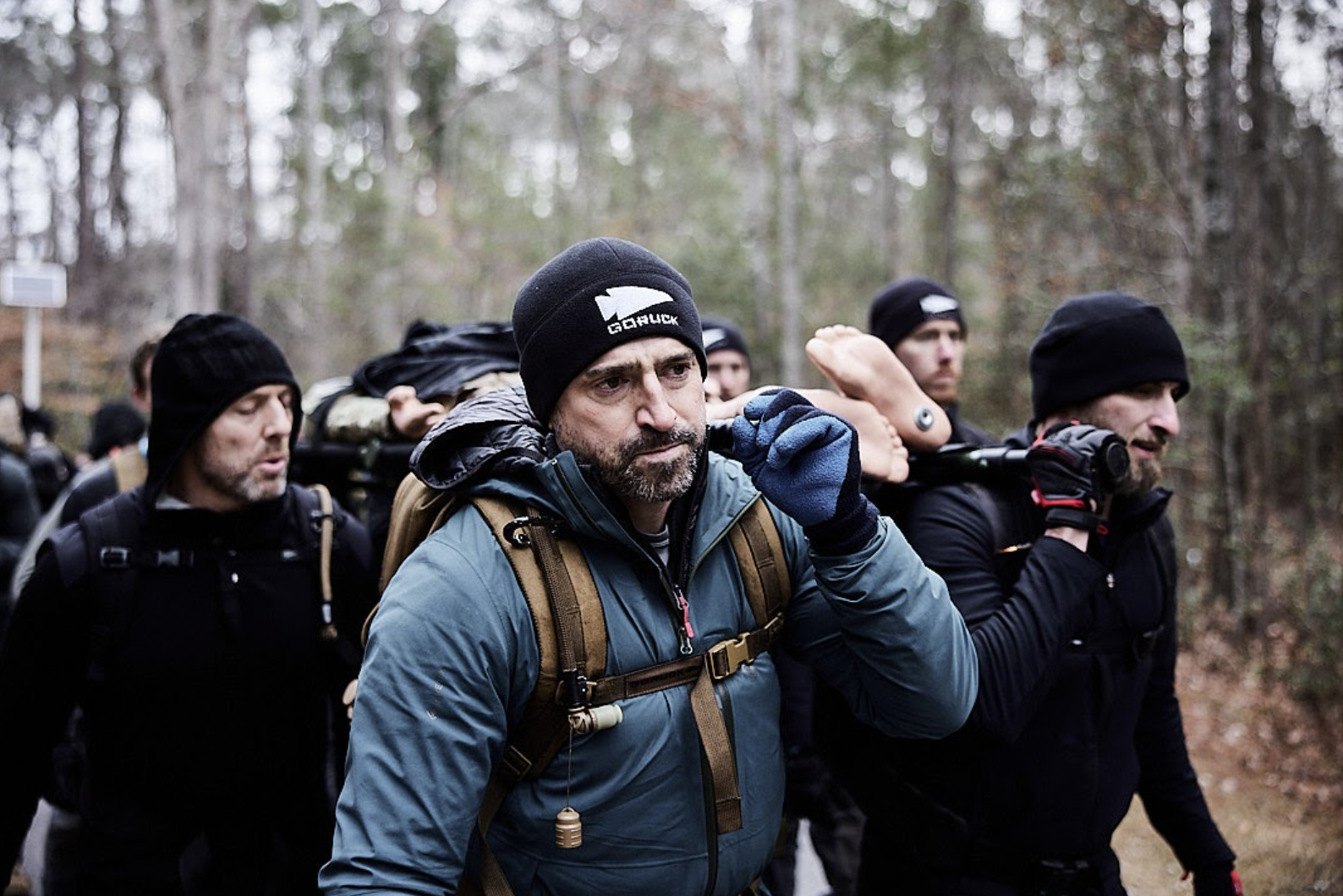 Tested and Proven: NEW Rucker Long Range 39L
All of our Rucksacks have been tested and proven at thousands of GORUCK events across the world. When you see product photos on our website, they aren't air brushed models, these are our friends whooping it on right out back behind HQ or at GORUCK Events. So, when we came out with our new Rucker Long Range, we gave it to some of our friends to put it to the test.
It is a purpose built rucksack for long range Rucking & Rucking Events like GORUCK Selection. You have a heavy pack out and you move out for miles and miles on end and you want the most comfortable rucksack ever built on your back.
The Challenge:
Bragg Tough & Bragg Basic aka bear crawls, Ruck PT, & all the miles
The Tester:
Meet Patrick Mies.
He describes himself as never really an athlete school or in his youth. He came into fitness while working construction in his 20's. Sun up to sun down, no real breaks, and working with hard men forced him to carry the load and get stronger. Patrick did go to the gym to do the typical bodybuilder-type workouts, but his real strength came from just hard work daily. Carrying and installing heavy glass and steel were his real secret weapons for building endurance and power. Years later it came full circle when Patrick found GORUCK. Whether it's a Basic, Tough or Heavy it's just like a long day at work. Carrying heavy stuff and getting the job done with a team. Over the years while doing GORUCK events, Patrick has taken part in all levels of our events and has even completed our top tier event GORUCK Selection, class 021. Hard work pays off.
The Result:
"
The Rucker Long Range (39L) is a beast of a ruck. For those times when you need the room for extra gear, clothes, and food, this ruck is a must. But it does not sacrifice any of the Rucker-specific options that I love for events or training. In the 24 hour Bragg Heavy I used it for all these reasons. With the cold, wet weather, the extra room was perfect for my jacket and base layers. The internal pockets kept my gear organized, so I knew where everything was at a moment's notice. Even with the Rucker Long Range loaded down, I was able to carry all the weight with ease using the hip belt as support. That's huge when covering all the miles during a GORUCK Heavy. Having the side, top, and bottom handle with a ruck fully loaded was perfect for any and all the PT that was thrown at us. I like the side handles because when I take off the rucksack, I can easily grab the handle and get it off. For those who want to bring the kitchen sink and carry it easily, the Rucker Long Range, 39L is the way to go.
"
The Challenge:
Six rounds for time of: 24 Squats | 24 push-ups | 24 Walking Lunges | 400m Run / Ruck
The Tester:
Meet Eric Chilton: Eric comes from a diverse sports background that prepared him well for what would become a lifelong passion for "the next challenge". Over the years he has gone on to compete in the Obstacle Course World Championship, various local CrossFit competitions, Tactical Games, is a GORUCK HTL and Star Course 50-mile finisher, and is currently a Mind Might Patch holder within the GORUCK Tactical community. Eric trains well before the sun comes up, participates in his local ruck club, has a career as a VP of Global Sales for a Packaging company, and is a part-time L-2 CrossFit instructor.
How did it hold up?
"At first, I was concerned that this ruck was going to be too large for what I was about to put it through. But once it was on my back it found a way to blend in and felt much more agile and secure than I anticipated. The hip belt is key to making that happen. This ruck excels during times when the demands are at their highest, when extra supplies and weight are needed to get the job done!" – Eric Chilton
See for yourself, shop the NEW Rucker Long Range