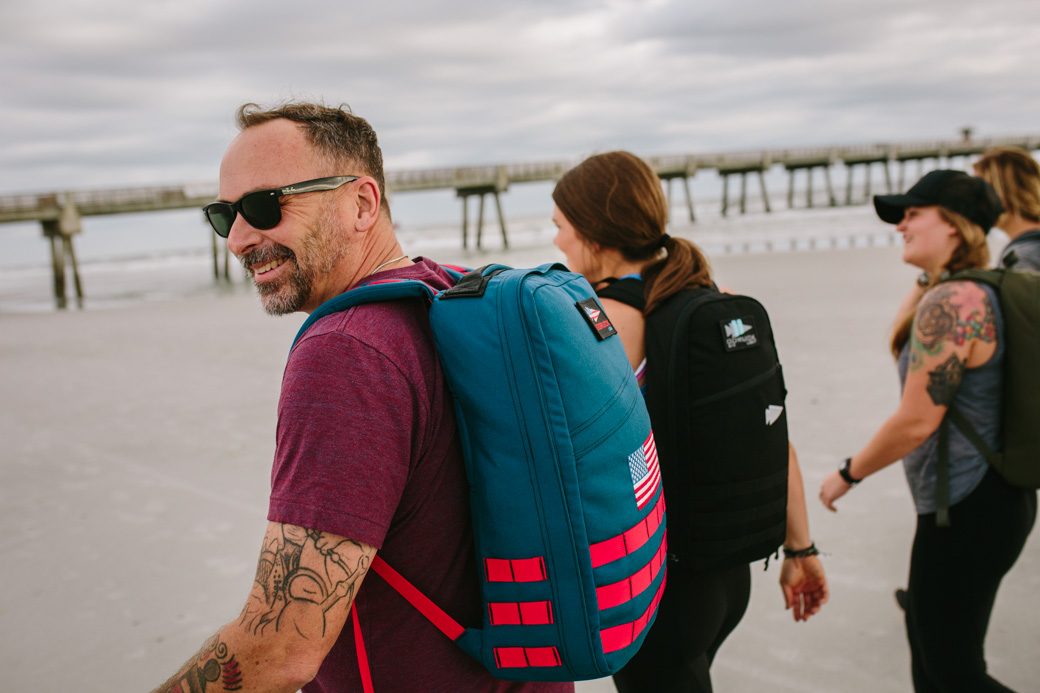 Hey y'all,
The only thing better than Rucking is Rucking with friends. I have met some of the best people through GORUCK. Inviting new folks and having the GRT's (GORUCK Tough alumni) Cadre the training Rucks is the best way to introduce newbies. If you are advanced in your Rucking skills, separate your training rucks with a pace suitable for newbies.
How do you get friends to Ruck with you?
Well Kit Klein, GORUCK's Affiliate/Partnership Manager wrote a How to Plan/Run a Ruck guide. It is a great introduction to starting a Ruck Club and getting your friends to join. I really like his How to Guide. It is in a really fancy format.
Rucking is as simple as putting a "ruck" on, adding weight and going for a walk. That being said, in order to have successful rucks with your members again and again, we would like to offer a few steps/suggestions to get the most out of your rucks.
Planning:
Appoint a "Ruck Leader"

You will want someone to lead the ruck every month (or however many times you decide on).

This person should be familiar with rucking and have rucked more than once or twice.

Appoint an "Assistant Team Leader"

If you have the ability and especially with larger groups, you will want someone who can hang out at the back of the pack to make sure no one is being left behind. This person should also know the route so no one gets lost. If you do not have enough people, the leader should be going back and forth between the front and back of the group.

Choose a start point

You will want somewhere with a lot of parking, free to enter and enough space to ruck at least the distance you decide.

If you own a gym, this is the perfect spot to start. If you don't own a gym, churches, parks, or even social clubs are great spots as well. Disclaimer: "charming the snake" and letting people know you are planning to ruck from their location is always best practice. Bonus tip, invite them to ruck with you!

Create a route

We recommend using a website such as mapmyrun.com to plan your route out beforehand. You can pick how far you want to go, but we would recommend keeping  it simple at first and going no more than a 5K. If people need more of a challenge, they can add more weight.

Pick somewhere safe. The less major roads, pedestrians, crowds, the better.

Post the route you create on social media for the people coming out to your ruck to see.

If there is somewhere cool to ruck to (memorials, historic sites, breweries) make that a point to stop at during your ruck.

Decide on a time

If you decide on a weekday, be sure to plan it for later in the evening to give people time to come home from work.

Weekend mornings are always a good time to start your rucks, especially if you are planning to go further than 3 miles.

Provide Guidance on Weight Selection

#Startwith20. 20 LBS is a great starting point for most people, but they can always add more or less depending on their fitness level.

Create a Facebook event page

Create an event on Facebook and

invite all of your local friends

.

Be sure to add a screenshot of the route you created on MapMyRun.com in the comments.

Keep people up to date on the event page with any time changes or other important updates.

Post a reminder about weight. Have people bring their ruck plates, bricks or other forms of weight as you do not want to be responsible for providing weight to everyone.

Remember to make new event pages for every ruck you plan.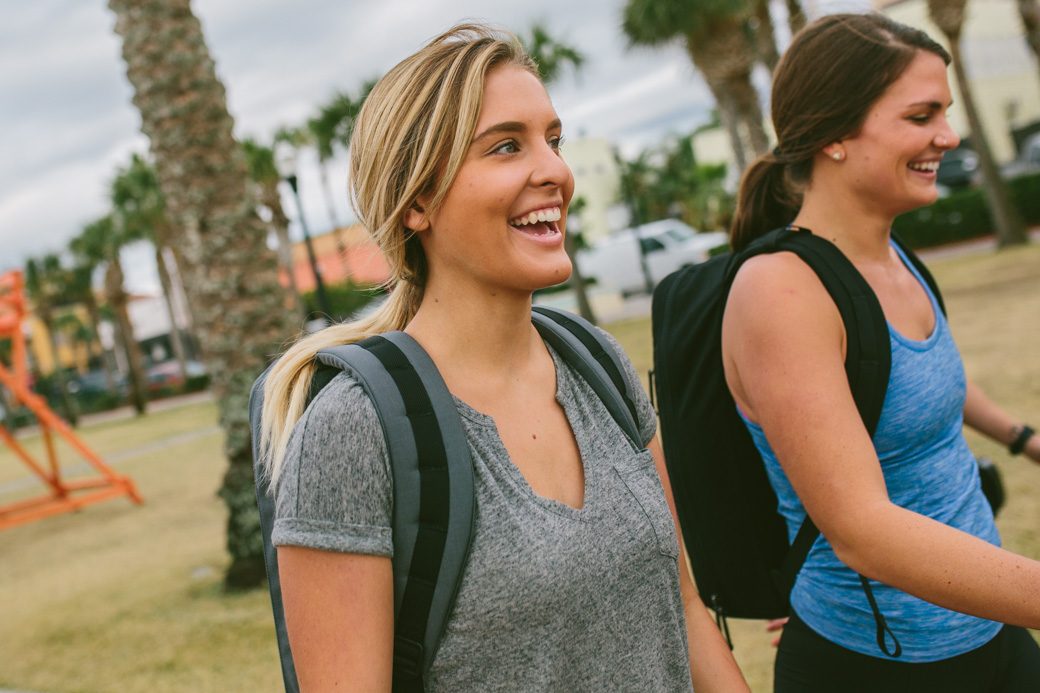 Execution:
Have all the supplies and people ready beforehand

If you want to lay out food, cool. Ordering pizza is always a good way to end as well. If this is a public spot, wait until you return. Beer is another good thing to offer once people finish the ruck, but make sure you can legally have open containers where you are.

Hanging the GORUCK banner is a great way to mark your start point. That being said, make sure you have someone to watch it if your spot is in a public place.

Welcome everyone and introduce yourself

Hopefully, this will be a recurring event so letting people know who you are and your background will be a great rapport builder.

Ex.)

Hey everyone my name is Kit and I work at GORUCK. Welcome to our monthly ruck. We are headed out for 3 miles tonight down to Jarboe Park and back. Let's get started!

Encourage everyone to meet someone new

. The best part of rucking is that it is

social

fitness. Try running and talking to the person next to you.

Start the ruck.

Your "Ruck Leader" should lead everyone on the pre-determined route with the "Assistant Team Leader" hanging out at the back.

With a simple ruck, just heading out and back is fine. This is the preferred method. If you want to up the ante and have people ruck to a spot and do some PT (flutter kicks, push-ups, etc) that works as well.

Start the "Ruck-Off" (HIGHLY Recommended)

Depending on your start location/where you end, you should have a ruck off for everyone to hang out after the ruck is over. This is where people can engage more socially and enjoy pizza and beer if you so desire.
The key to a successful ruck is consistency and just getting the word out so people can join. There are many stories of people who start out with only 3 or so people turning into 30 before they know it. One tip that never hurts; carry an American Flag. You will receive attention and people will want to know what you are up to.
Now get rucking!
I think Kit did a pretty swell job! You can use this link once you get your club going!
As always if you have any questions, please email me at bomber@goruck.com. 

Semper Fidelis
Christopher Goad
AKA Bomber