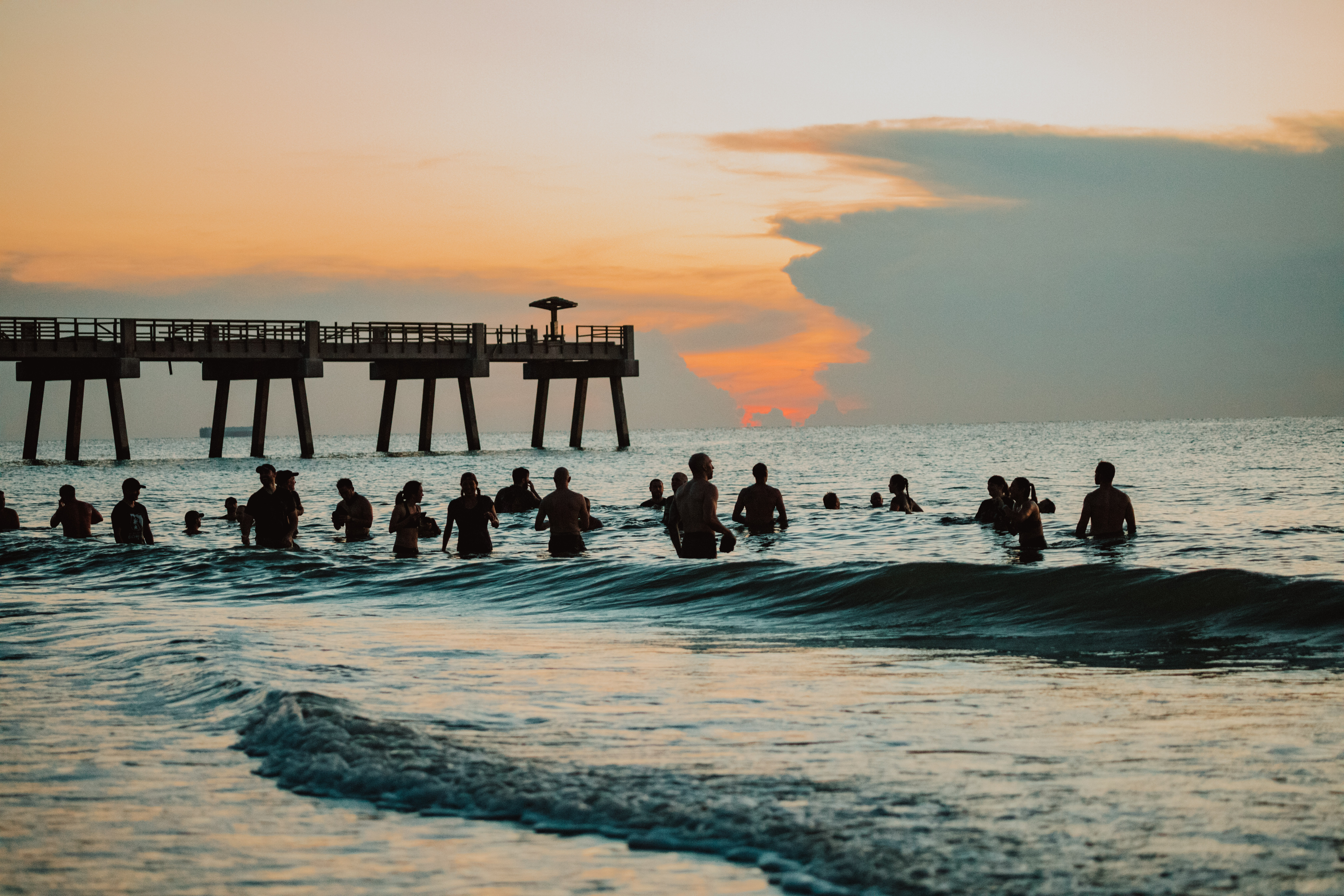 "Take advantage of it now, while you are young, and suffer all you can, because these things don't last your whole life."
― 

Love in the Time of Cholera
It was unlike any GRT Reunion that had ever taken place before. In the weeks leading up to it, we wondered how it would go. Socially distanced, face masks and hand sanitizer on the packing list, a good number of registered participants unable to attend due to the circumstances. It wouldn't be the same…
And still we rucked on.
Turns out, it's still awesome to spend time together, under a ruck or sandbag, 100% in the great outdoors whether or not you are trying to avoid contracting an invisible virus. Before too long, it felt like old times again. A big shout out to Tallahassee Ruck Crew (TRC) who brought almost a third of the participants. Our entire Scars team was also represented along with other members of GORUCK HQ. The new event format, Cloverleaf, was developed prior to the pandemic and ended up being a great way to embrace the suck in a familiar but different way.
The first two Hero WODs did their duty of showing us where we were weak when it comes to sandbag and ruck PT. Buyer beware: there is no place to hide with this new event format. For some, particularly those looking ahead to Team Assessment or Pre-Selection, this was a decent test run. Nevertheless, there are a lot of options to scale up or down as needed. Feeling frisky? Keep your rucker or sandbag on for some or all the PT and movements. Need a break? Do the exercises or movements slick aka without a ruck and/or sandbag.
The weirdness evaporated faster than our sweat through four Hero WODs on a humid Florida night. Together we suffered a little and remembered Capt. Jason E. Holbrook, a Special Forces Operational Detachment-Alpha team leader assigned to Company C, 1st Battalion, 3rd Special Forces Group (Airborne); Navy SEAL Jon Tumilson who was shot down with 29 others on U.S. Army Chinook helicopter, call sign Extortion 17; Staff Sgt. Aaron N. Holleyman, a Special Forces medical sergeant assigned to 1st Battalion, 5th Special Forces Group (Airborne); and Overland Park Police Officer Mike Mosher who was shot and killed attempting to arrest a hit-and-run suspect while off-duty but in uniform. In between the Hero WODs, we rucked through the active recovery movements as socially distanced zombies during the darkest hours before first light.
And just when we thought we couldn't go much farther, the Cadre sent us to the beach to take in an East Coast sunrise. Rebirth never felt so good. Everyone found their second or third wind and knocked out the third and final WODs with smiles on.
We ended back at HQ and celebrated with cold beers, corn hole, Cadre Mocha Mike manning the grill, and frankly just a lot of folks happy to be there. If you couldn't make it this time, we missed you mucho. Not to worry, we'll be back again next year. In the meantime, be sure to check out the new GORUCK Cloverleaf event, coming to select cities near you.
Last but not least, a big thanks to Bianca and her boo Joey, who along with Mocha and his kindly voluntold family members, put in the work to make this event a success. It felt great to get back out there to Embrace the Suck together again.