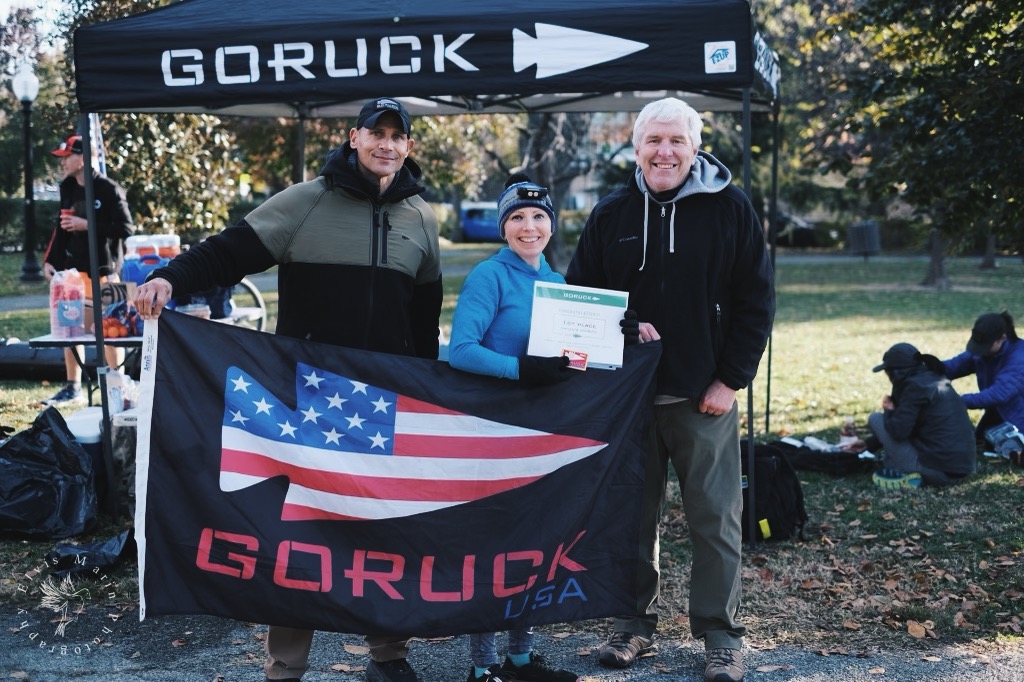 This blog is written by Kassandra Marin, and reposted from the MTN RNR Marin blog.
"I've been with a lot of you; I don't mean sexually…but…at events…" Cadre Mocha Mike talking camaraderie and competition.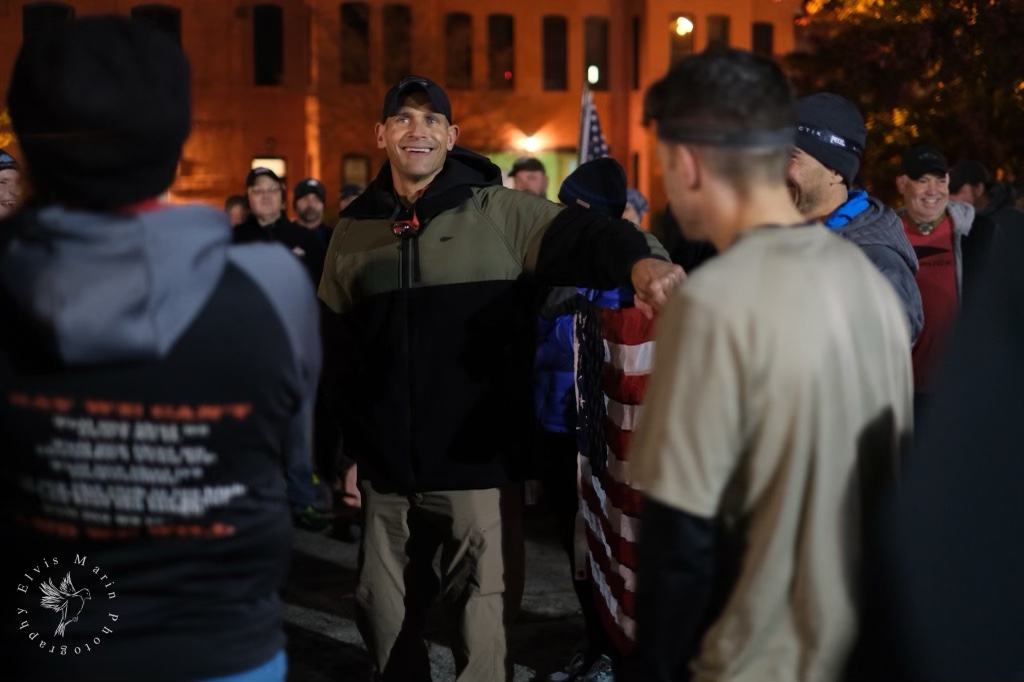 FRIDAY NIGHT, 19 NOVEMBER, WASHINGTON D.C.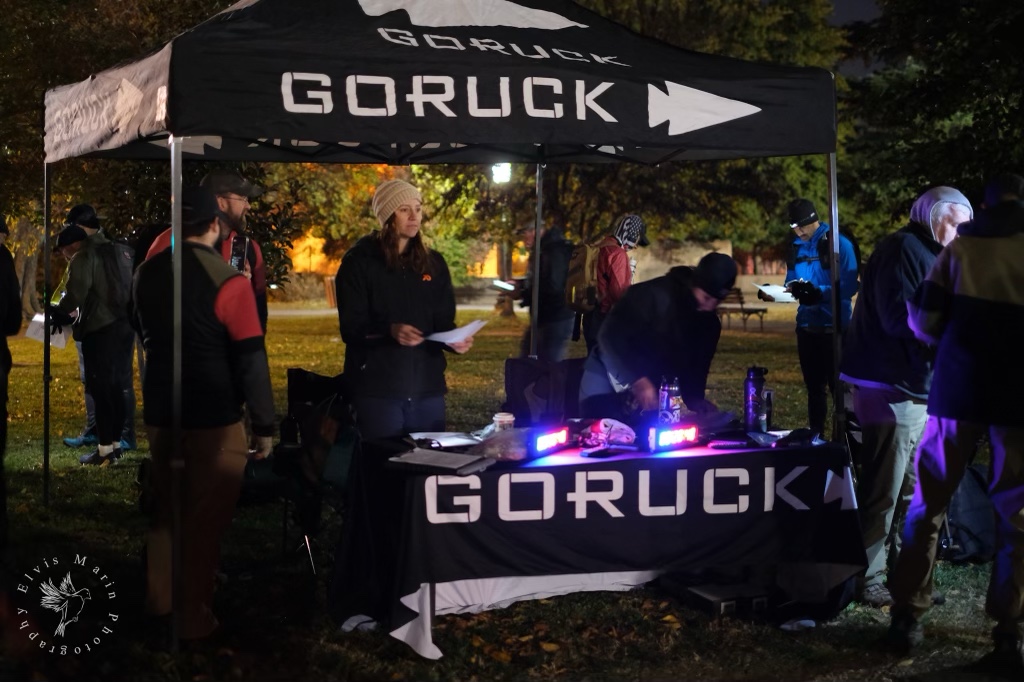 Check-in and start point was Folger Park, about a block away from Capitol Hill, and started at 7pm. It involved making sure we had all our mandatory gear and the right weight for our ruck plates; men: 30lb plates, women: 20lbs (plus the weight of your ruck, water, food, battery packs, clothes…) My husband and I planned on getting there closer to 8 when the safety briefing would be held so we didn't have to wait outside in the cold for so long. Despite it being 70* in DC the day before, Friday evening had a high of 40* and overnight it would dip into the 30's; the less time I had to spend sitting still outside and exposed, the better.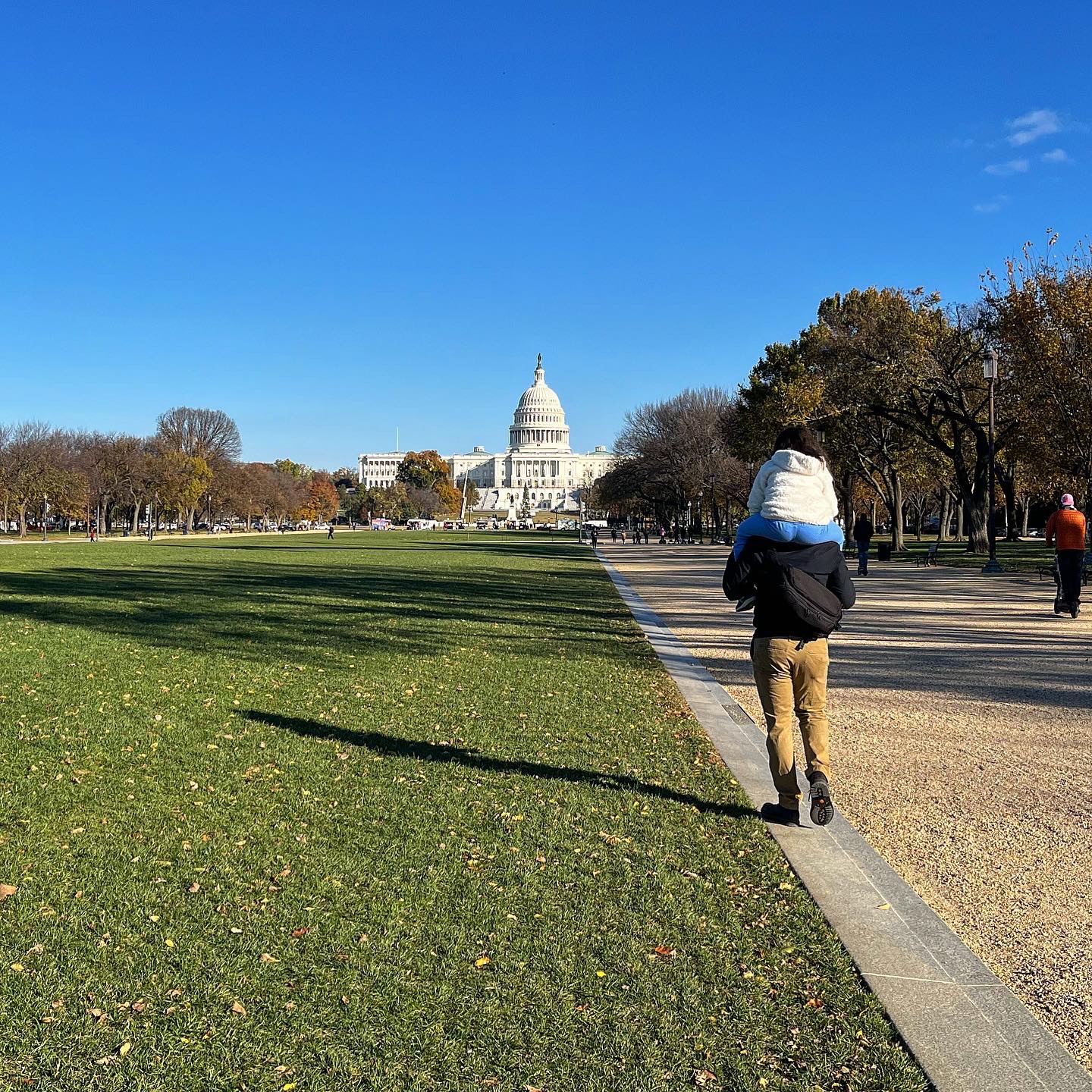 GEAR
I wore a thick pair of leggings with pockets, an Altra hi-viz hoodie as a base layer, Nordic skiing top, plus a NorthFace fleece and beanie to keep warm. I needed it while we were waiting around, but the top 2 layers came off shortly after 1 mile in. I was never too warm, but as long as I kept moving, I was warm enough.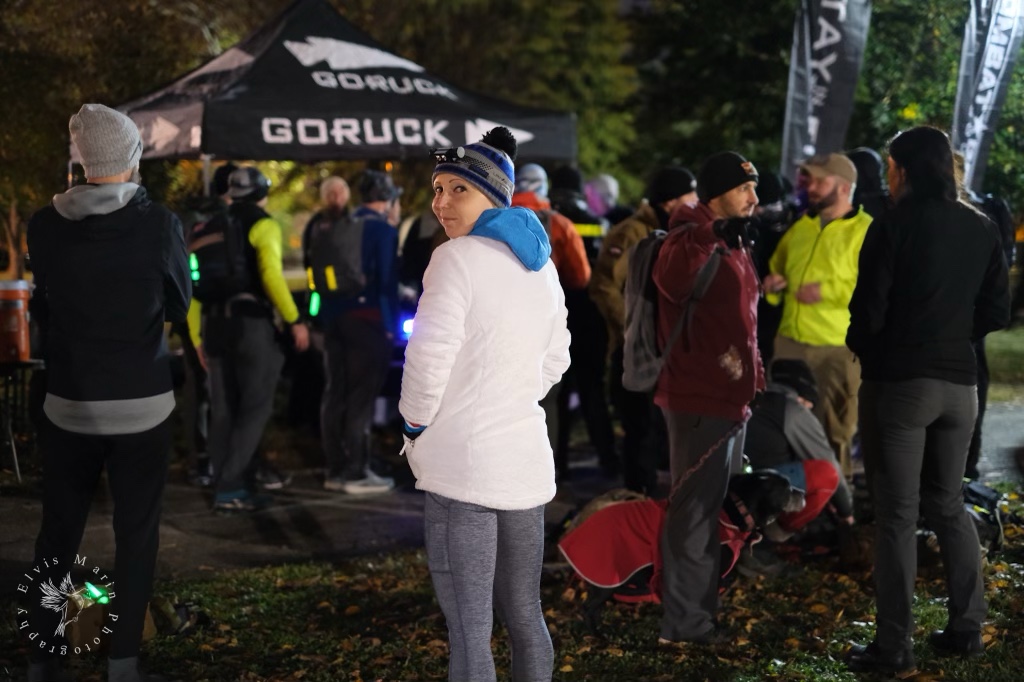 Foot choice was hard. A few months out I was planning on Altra Riveras since they are plush and the uppers are warmer. As I started doing some longer rucks I realized I move faster in Escalantes…but the fastest in my Escalante Racers. I had logged at least 1,000 miles in 3 pairs of Racers over the last year and it's been my go-to for all other road races, so even though I probably wouldn't recommend them to the typical runner/rucker, I knew they'd probably be ok for me.
Food: I had a hodgepodge of stuff. 4 HoneyStinger gels, some Bobo's peanut butter oat bars, powdered pedialyte, trail mix with dates and dried blueberries, and HoneyStinger hydration mixes (some with caffeine). I really focused on getting enough fluids…cold weather is deceiving; just because you're not hot doesn't mean you don't need to drink! I also grabbed a clementine from every checkpoint. This seemed to work out really well. I passed by several gas stations but never felt like I needed to buy anything extra.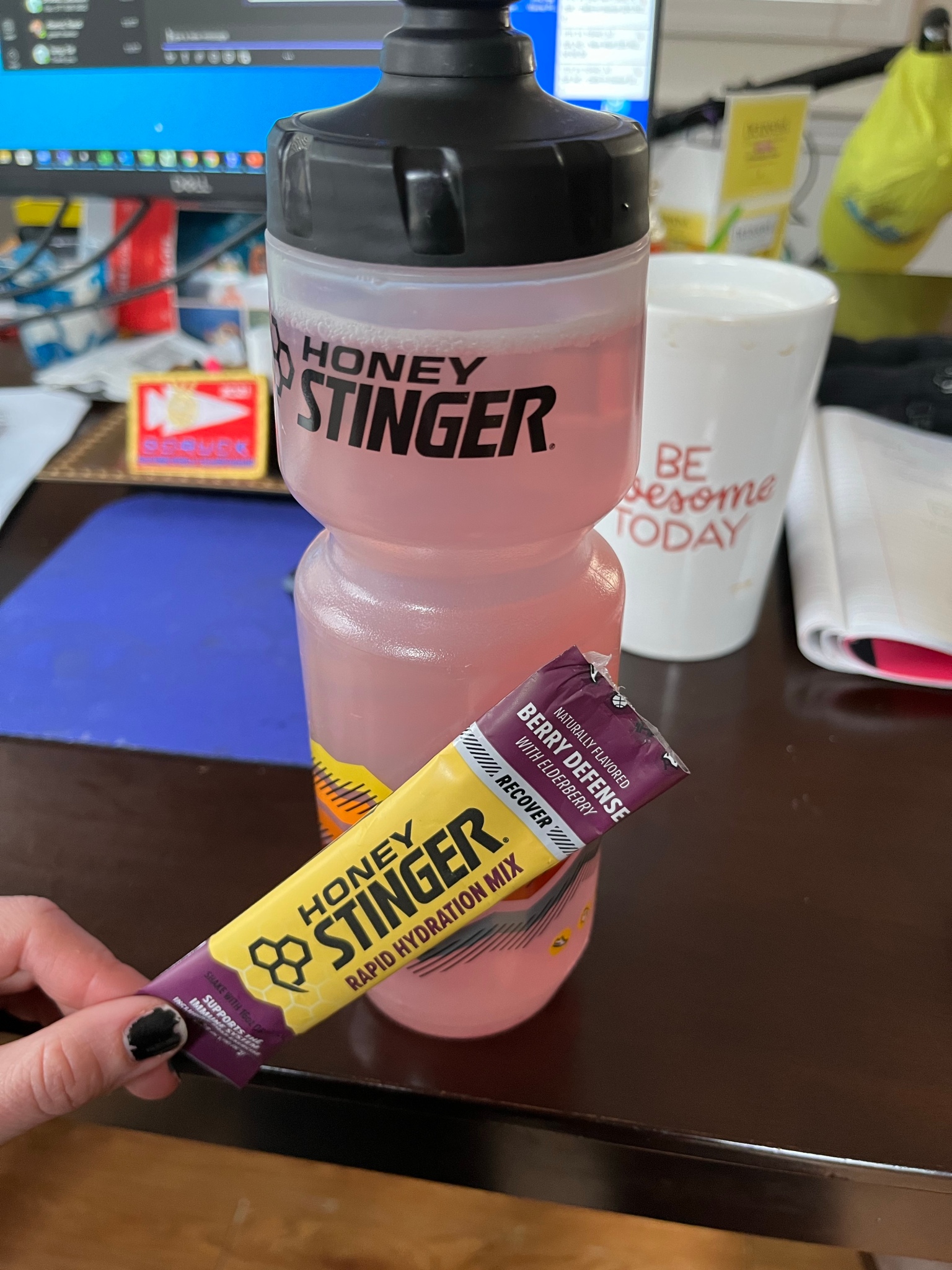 While awaiting our pre-event meeting, I had the chance to meet the other badass ladies, including Emily McCarthy! She was a ball of energy and so positive; the type of person always up for a challenge and whose smile draws you into signing up for Type II Fun.
THE EVENT ITSELF
Being the inaugural event, we had no idea what to expect other than covering 50 miles at night. No clue how many checkpoints there would be, or where. I bought a tourist map beforehand and tried to get familiar with the area in case it was like a Star Course and I'd have to get to multiple locations and create the shortest/fastest route possible…but luckily that wasn't the case.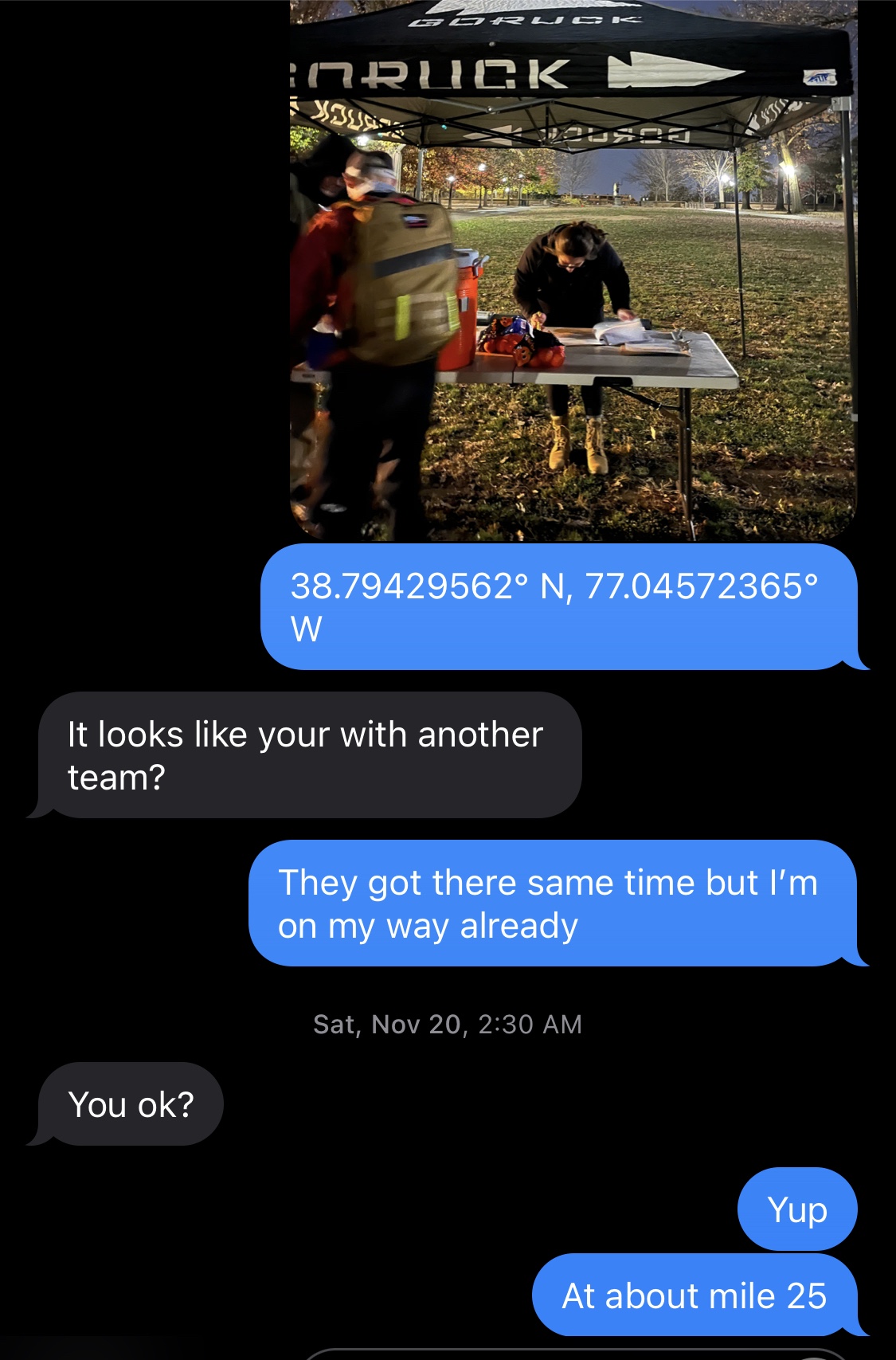 We were given a lat/long and had to figure out the location and the best route to get there. The cadre STRONGLY SUGGESTED (with a firm foot stomp, drawing our undivided attention) that we show them where we were heading before leaving each checkpoint. Good thing we did because one of the printed points were off by a couple decimal places and we would have ended up in Richmond if we weren't corrected!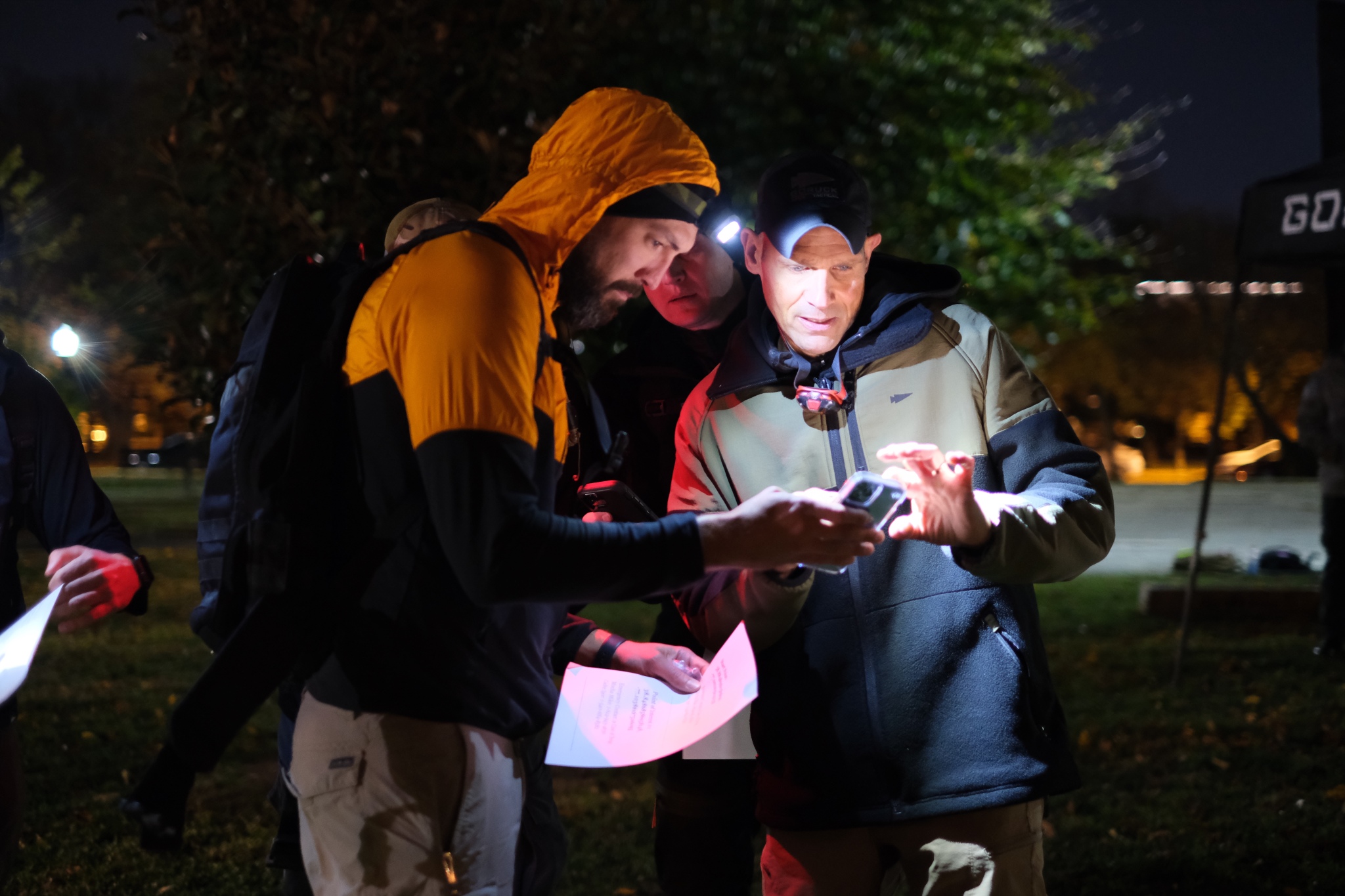 It took me a while to plot out the point and get my route. I ended up typing the coordinates into Chrome and then pulling up Google Maps from there. I had a few other apps for walking routes but Google Maps was the simplest and what I was familiar with. It kept defaulting to driving directions which was annoying, but the walking routes were great. It gave me an ETA and I'd make it a game by seeing how much time I could cut it down by.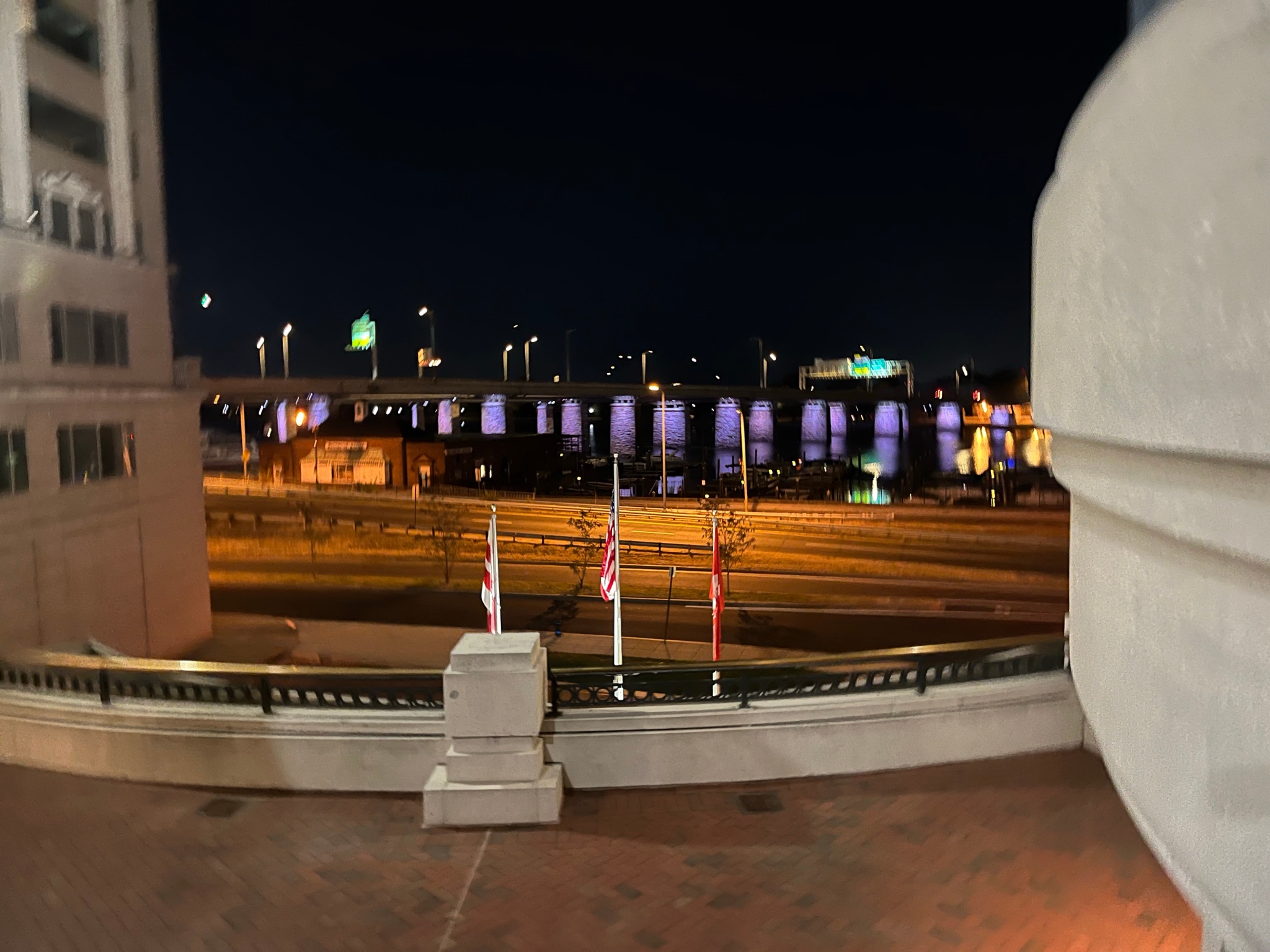 Jody (who finished 2nd!) was with me here, she was really fast! I liked the bridge all lit up. The lights were shut off by 3am when I came back through here. Shortly after this Brandon and Ken caught up to me (we went off in waves, I was wave 2, teams were wave 3) and they were cruising at sub-9 minute pace. I let them pull me along for a bit before wishing them good luck as they were shooting for finishing in under 10 hours. I decided at that point I'd aim for 12 hours and that should be sufficient for a stout 1st place on the women's side.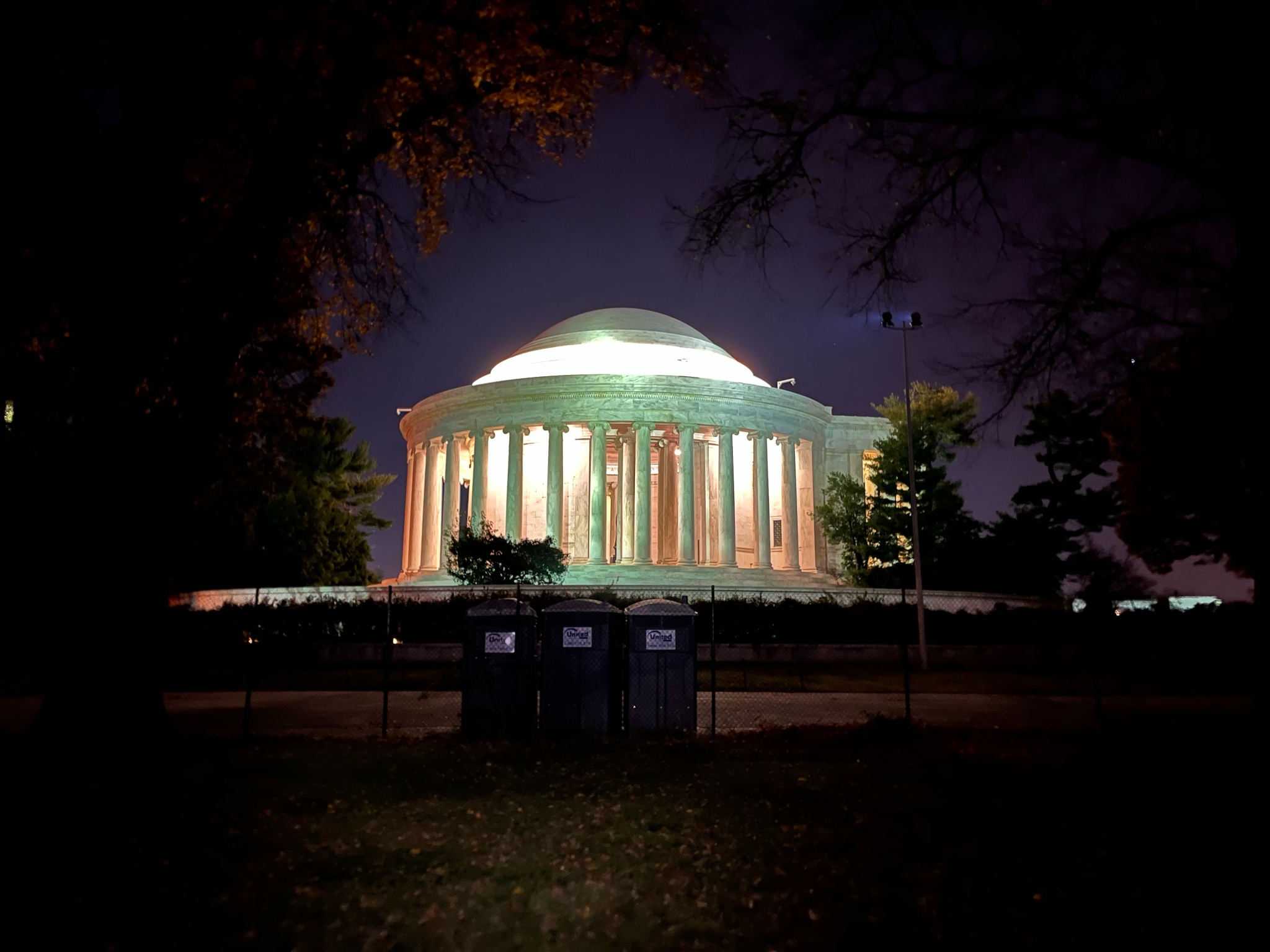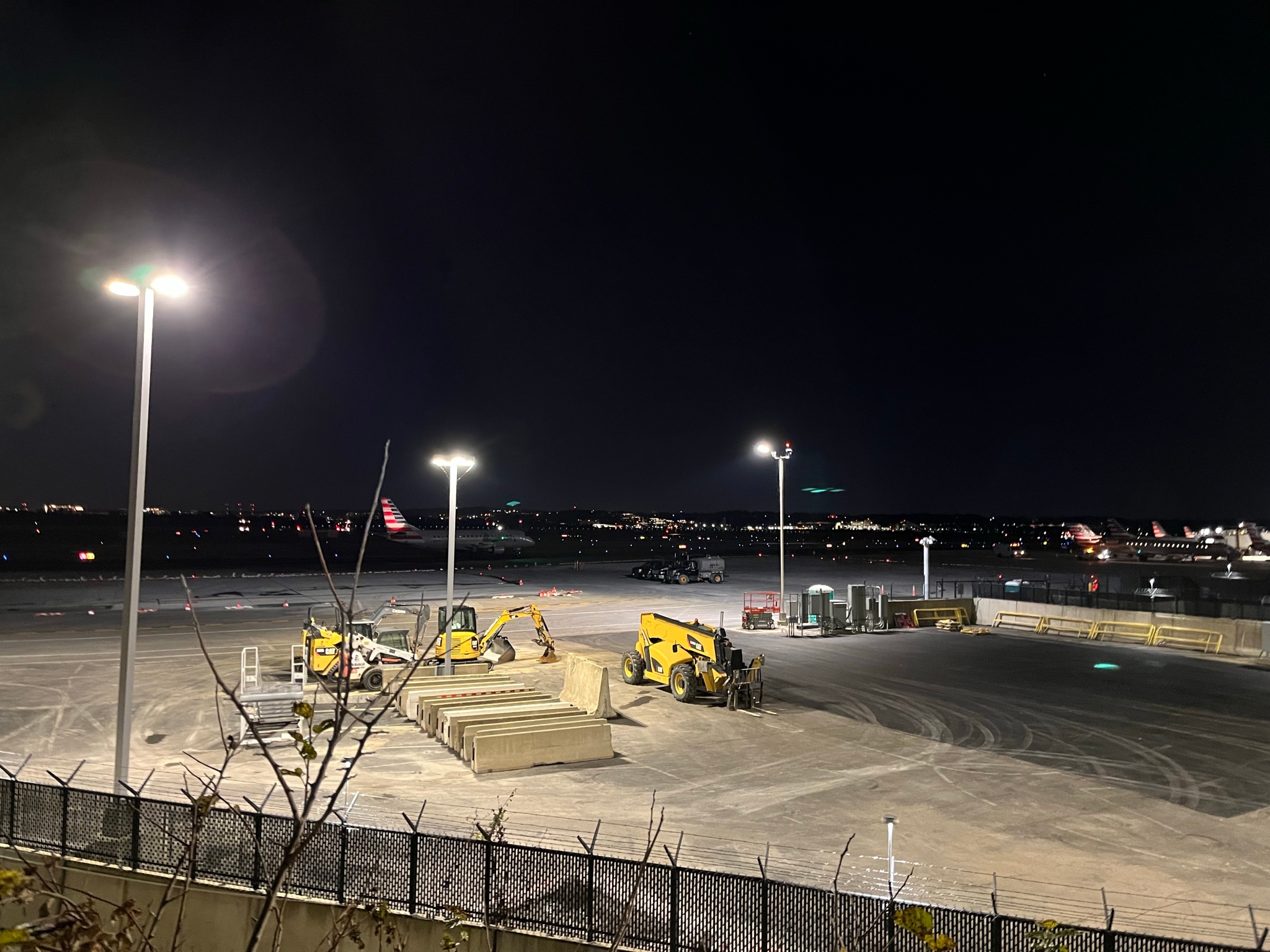 DCA – Reagan. Still a pilot at heart. Showing Elvis where I was rather than typing it in text. My hands got cold when I took my gloves off.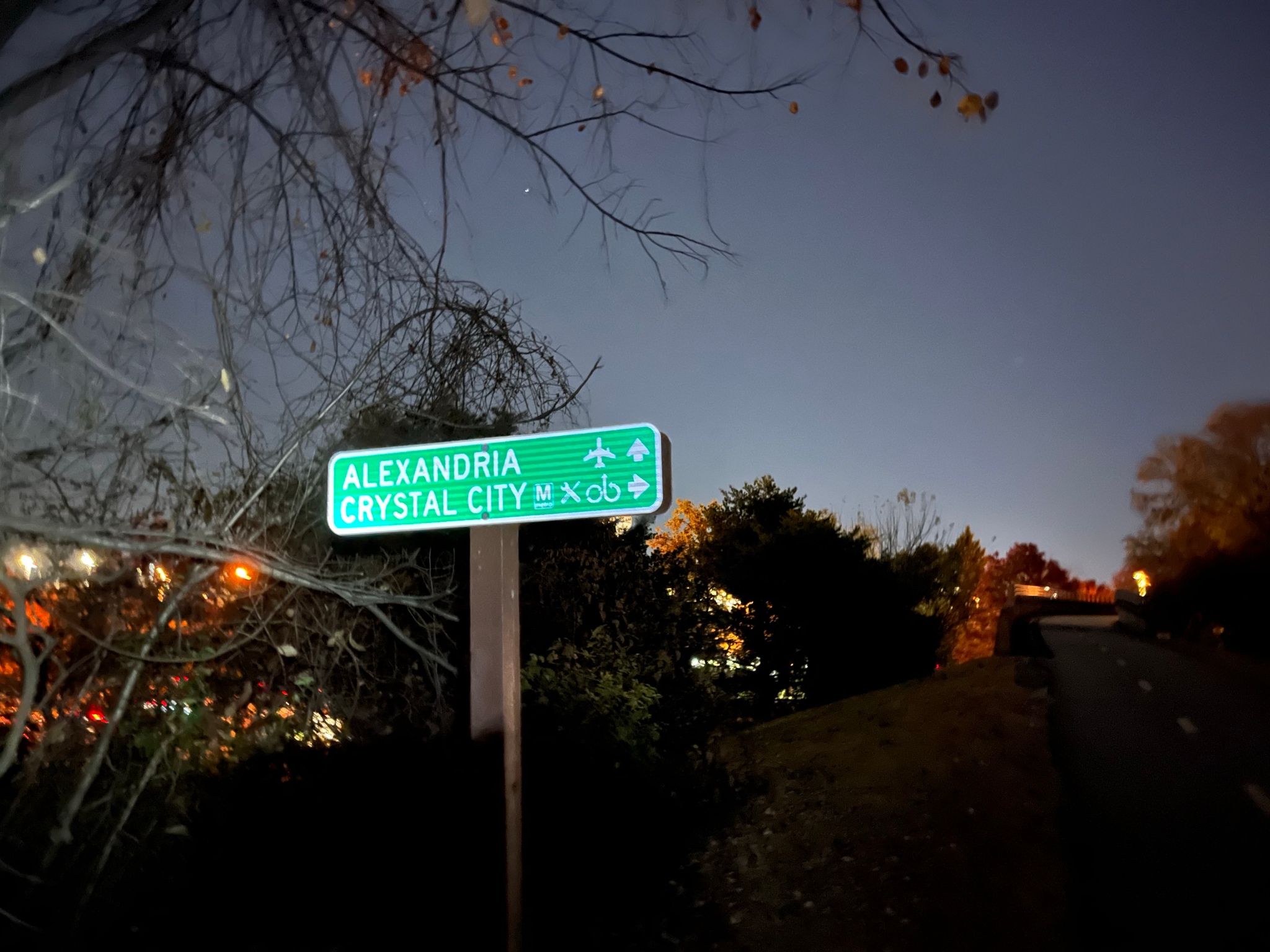 I spent a lot of time on this trail.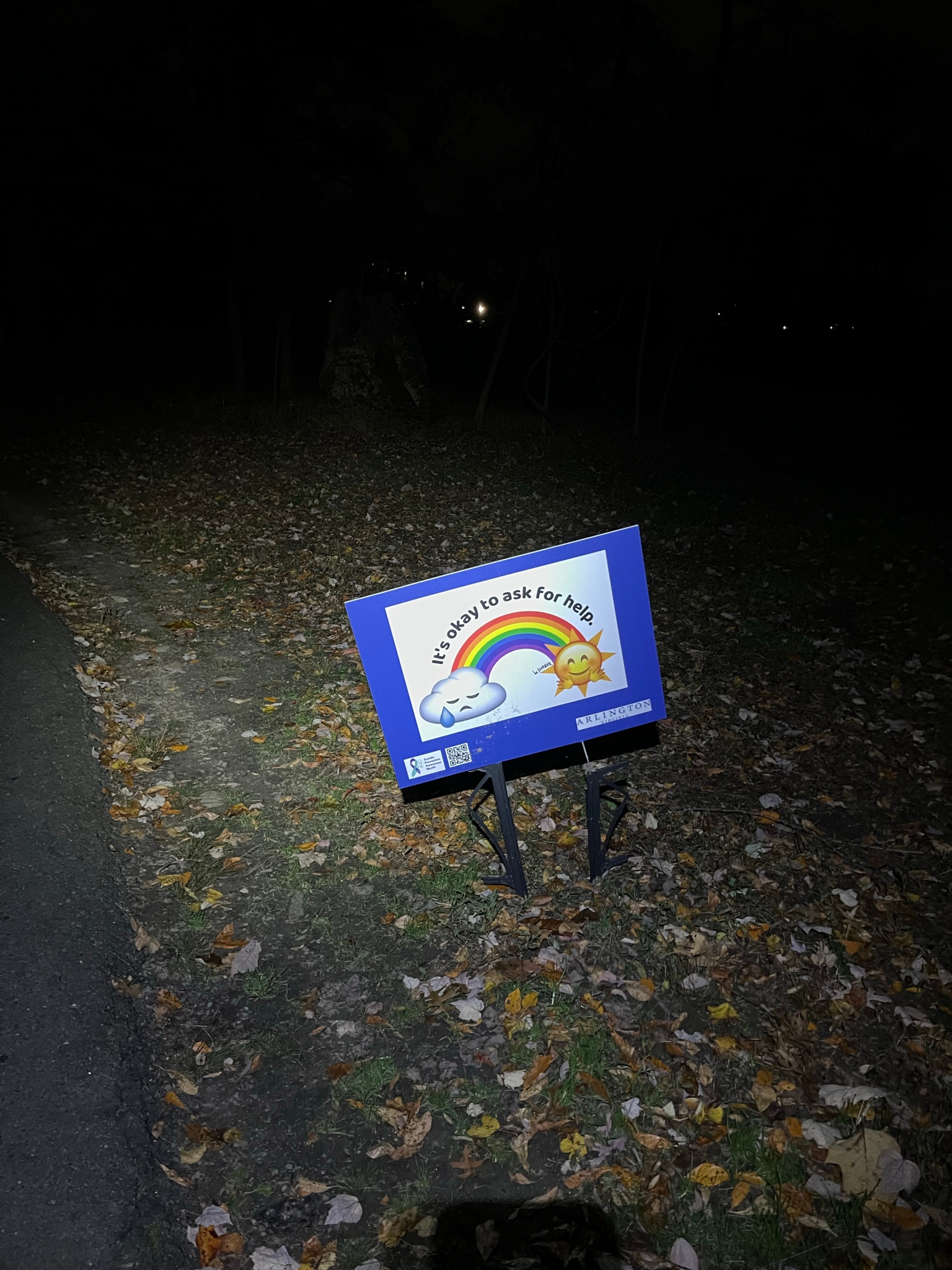 The coordinates to the first CP led me here…into the woods. The cadre were out in the parking lot I flew by.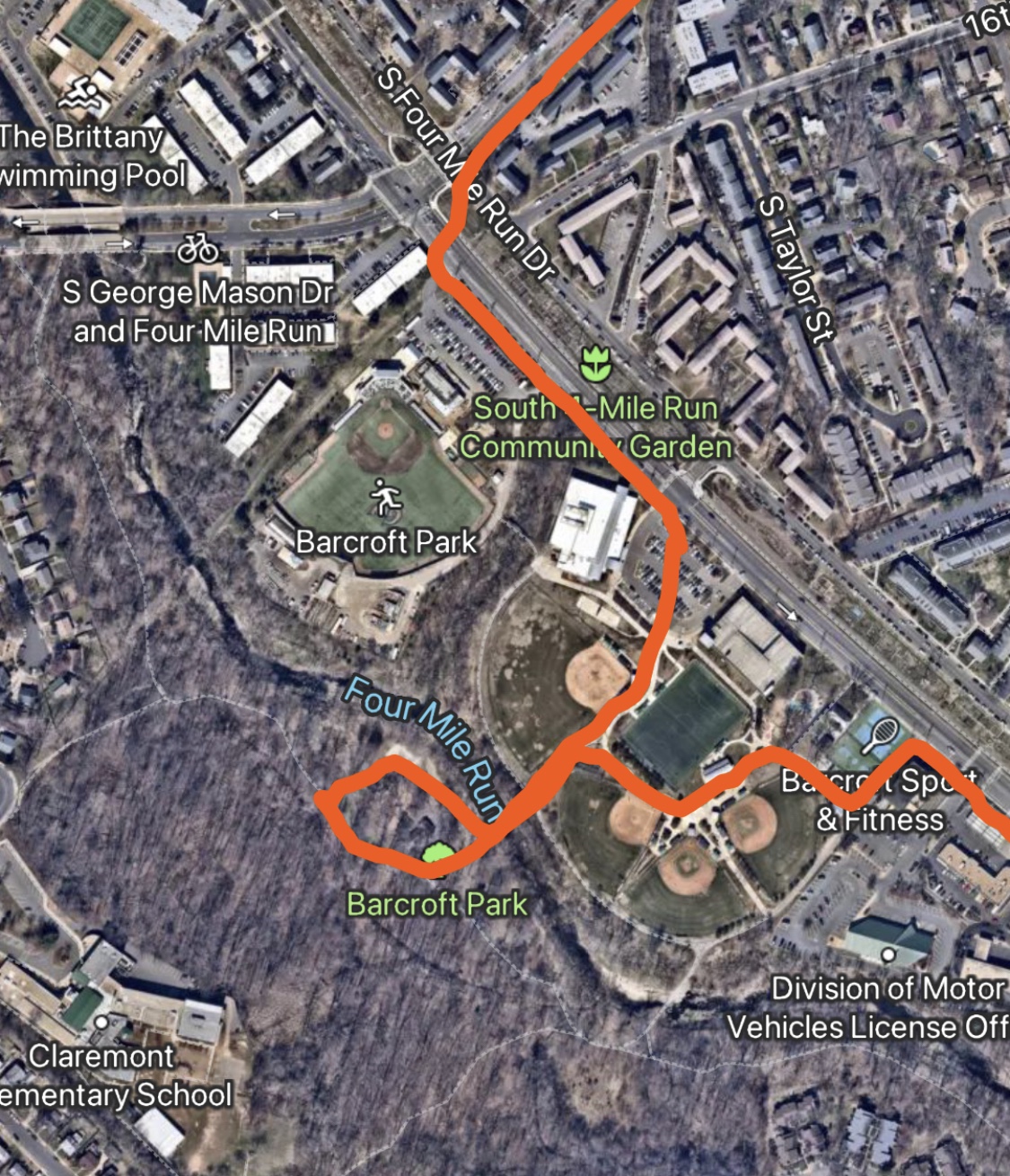 I saw a man juggling while riding a unicycle on a basketball court at midnight. Made me feel a little bit less of a weirdo.
Tired brain at 4am: everything looks like the White House and smells like Old Bay.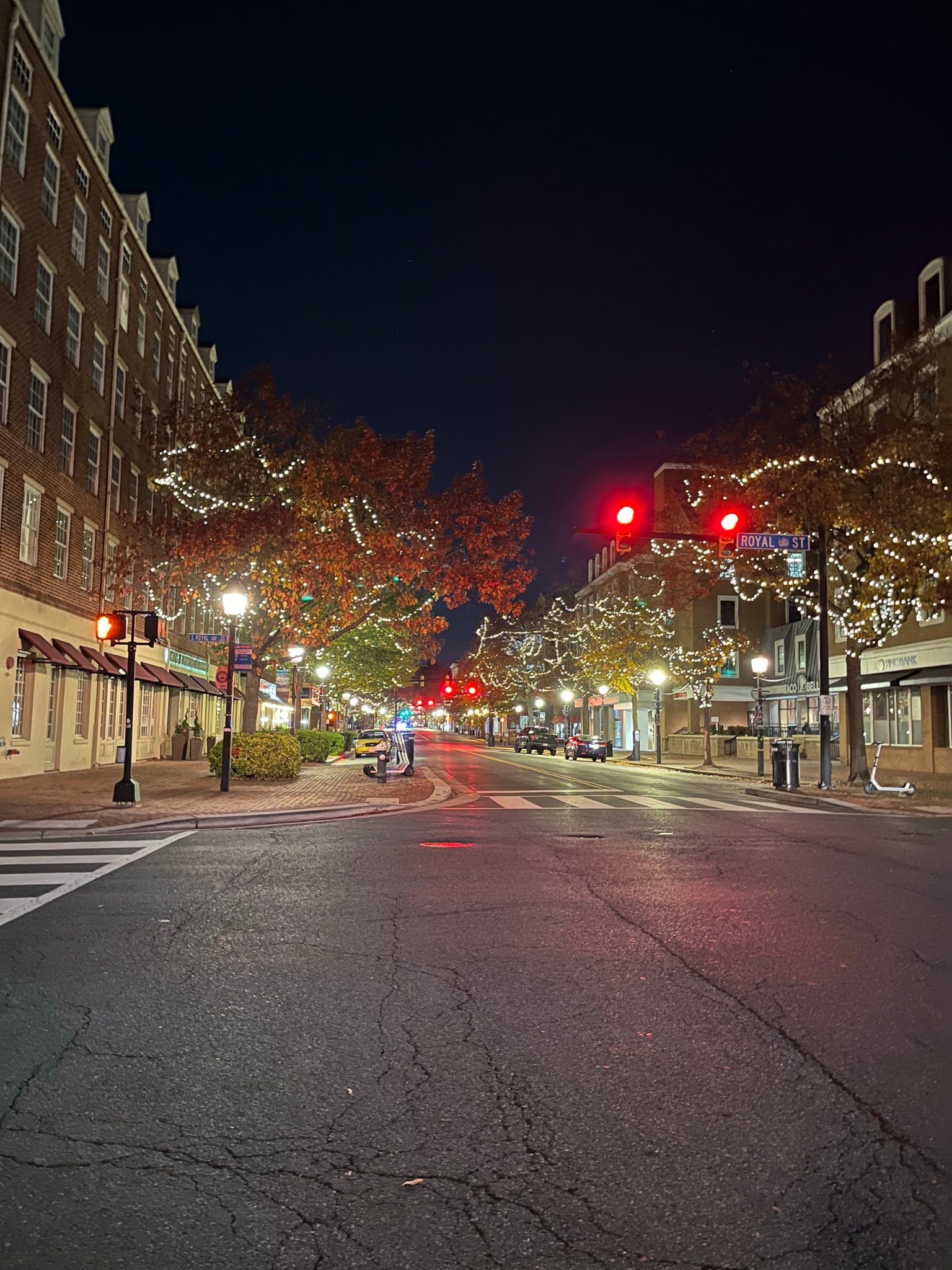 Alexandria, VA. All these street names had something to do with royalty. This was one of a couple out-and-backs and it was a morale boost to see the top guys coming back as I was headed out to Jones Point. A lot less homeless people on this side of the Potomac.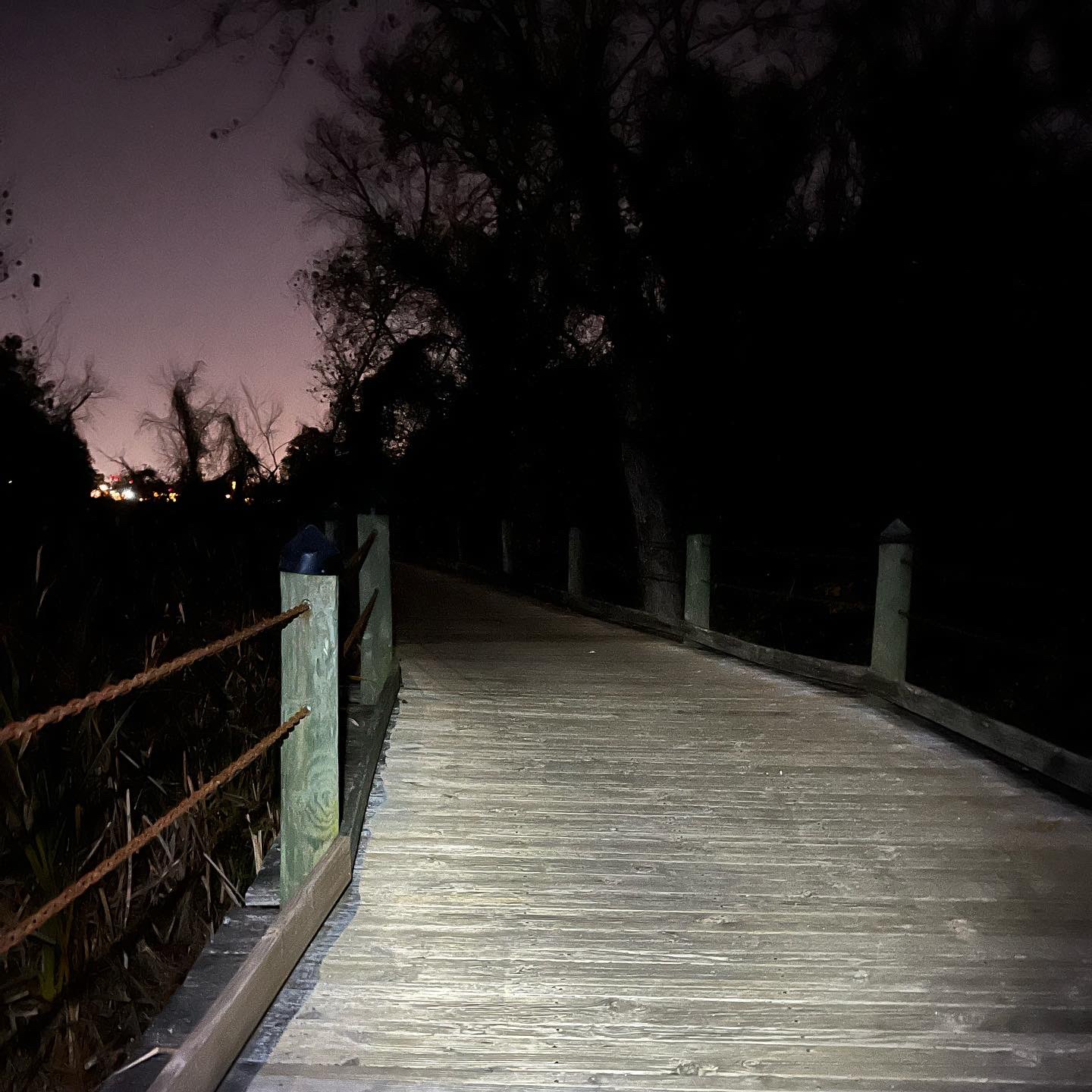 Creepy icy bridge! I chuckled to myself as I imagined slipping and being a turtle stuck with my ruck on my back. This is where 1st place Mark Jones passed me (on an out and back). Ruck Jesus (Patrick Mies) was crewing for him on a bike and after I said "nice work" they replied "oh shit a woman!" Yes, I will take that as a compliment.
I think there were 7 checkpoints in all. It was really helpful only knowing what our next waypoint was since it was easier to digest "7 miles to the checkpoint" over "35 miles to go." CP 5 was back at the start; I think this was mentally a hard place to be because we still had about 15 miles left to go but had already traveled 35 miles. The last out and back was absolutely strategically sadistic and I appreciated whoever's evil mind came up with it; 7 miles mostly uphill on Massachusetts Ave NW, to Connecticut Ave NW, to Chesapeake St NE and Reno Park – CP 6, and then 7 miles back downhill to the finish. This is where the sun started coming up and I saw a bunch of black squirrels. I got pretty excited and they made the uphill suck way less.
I texted Elvis as I was getting close so he could get Skylar up and out of the hotel. So glad he was able to capture some pics and drive me back from the finish because even though the hotel was only 1 mile away, I was NOT game for carrying my ruck any more than I had to.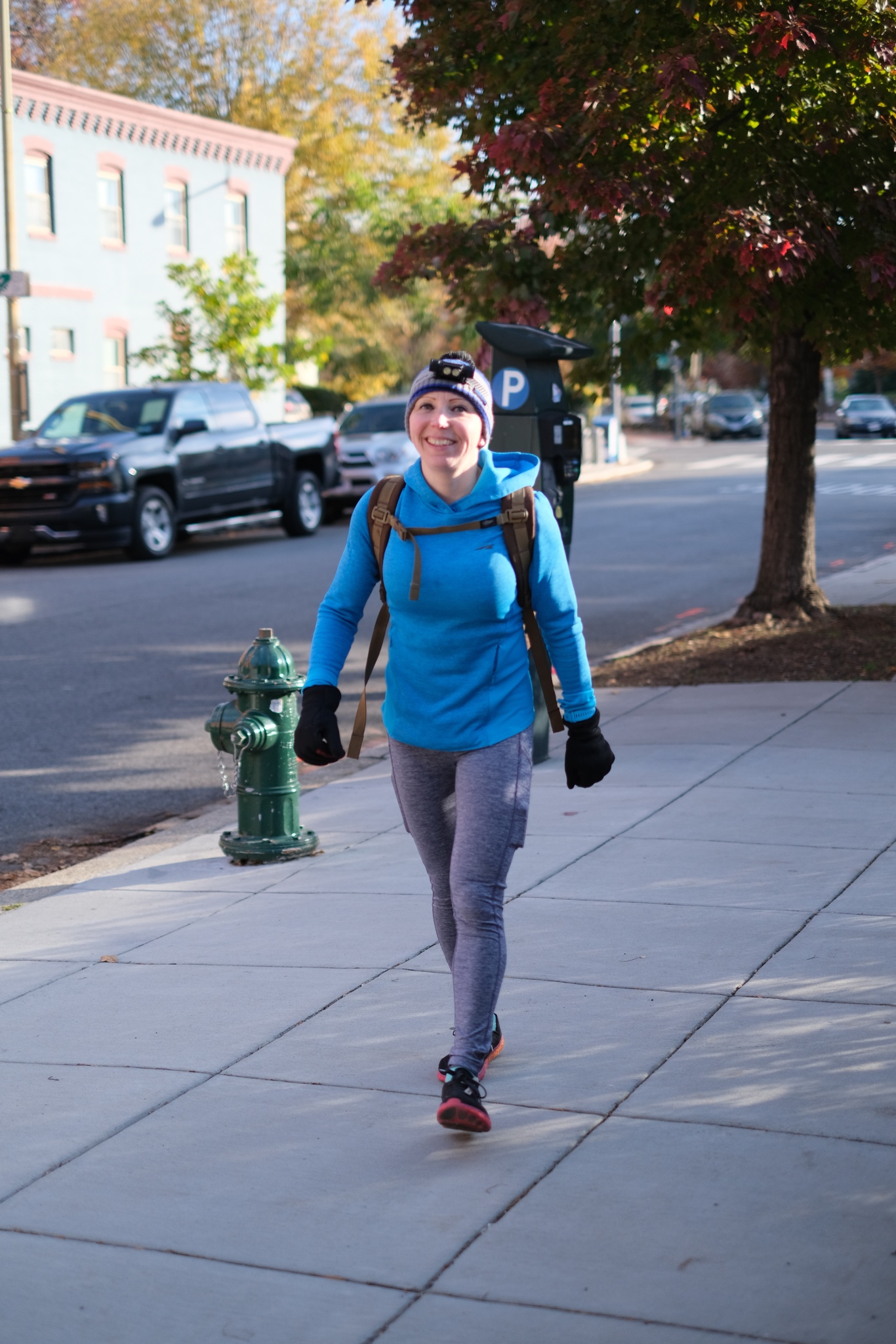 Feet from the Finish Line. Slowed down so Elvis could dig out his camera. My feet and hip abductors were sooo ready to stop.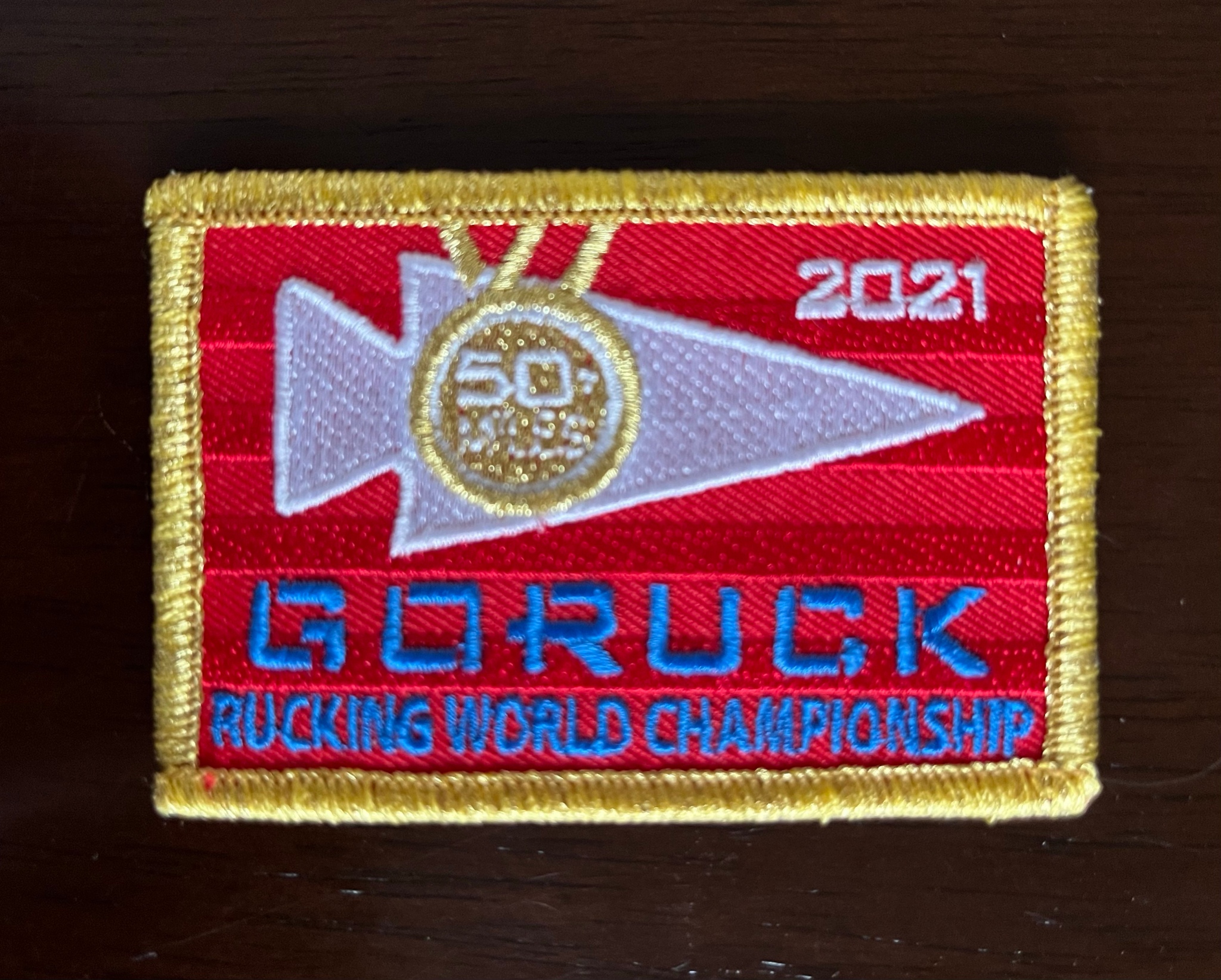 1st place patch! This holds some value to me but my daughter already commandeered it for her pink ruck….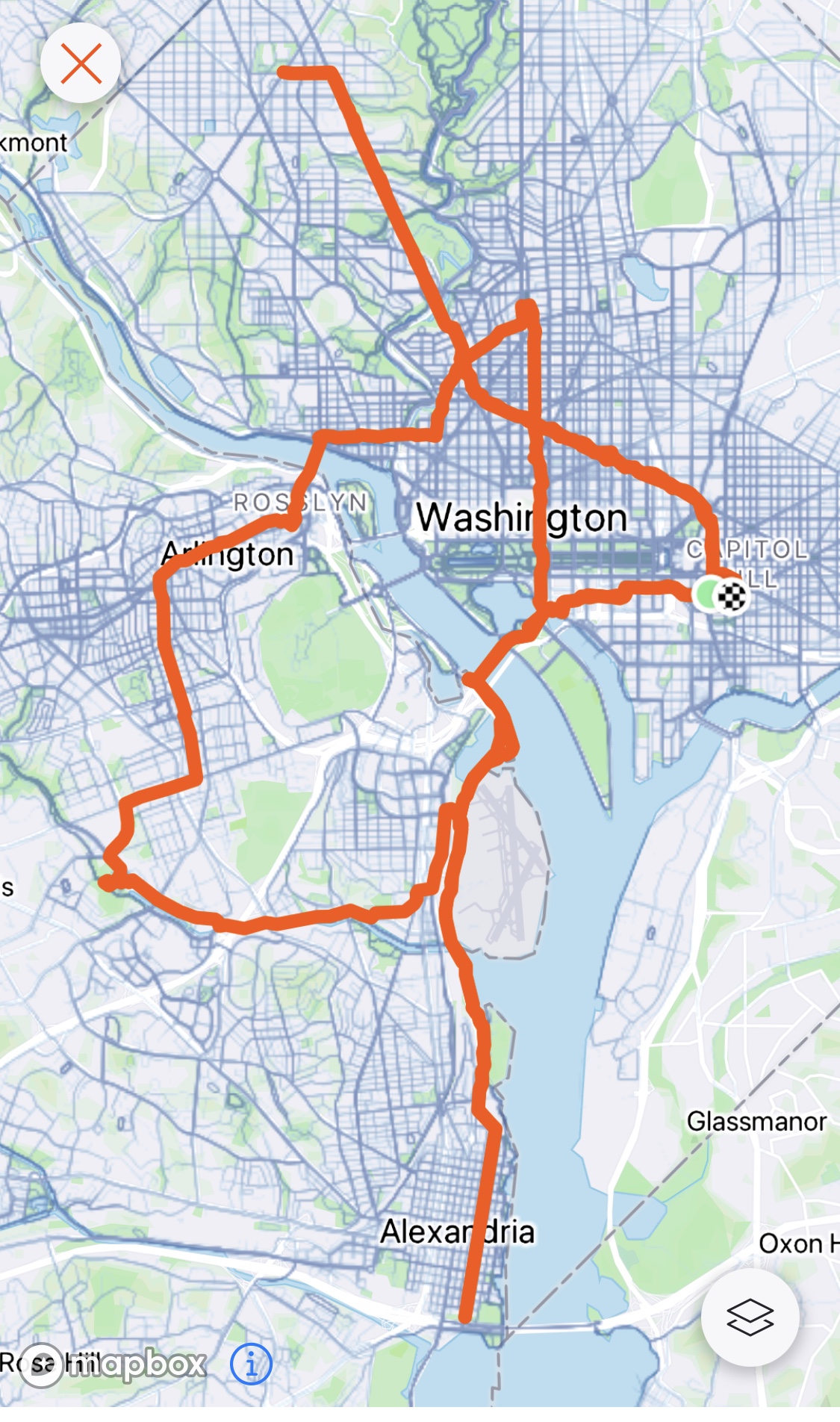 TRAINING
So how did I train for this event? Of course I logged miles rucking, but it's important to note that I started rucking over 10 years ago. I got pretty strong and quick carrying 40lbs to break the unofficial course record at the Bataan Memorial Death March at White Sands Missile Range in NM. I was 20 and my husband had deployed to Afghanistan. I was living just outside of Fort Carson and my neighbor Kristin (now my best friend) had set the record the year prior.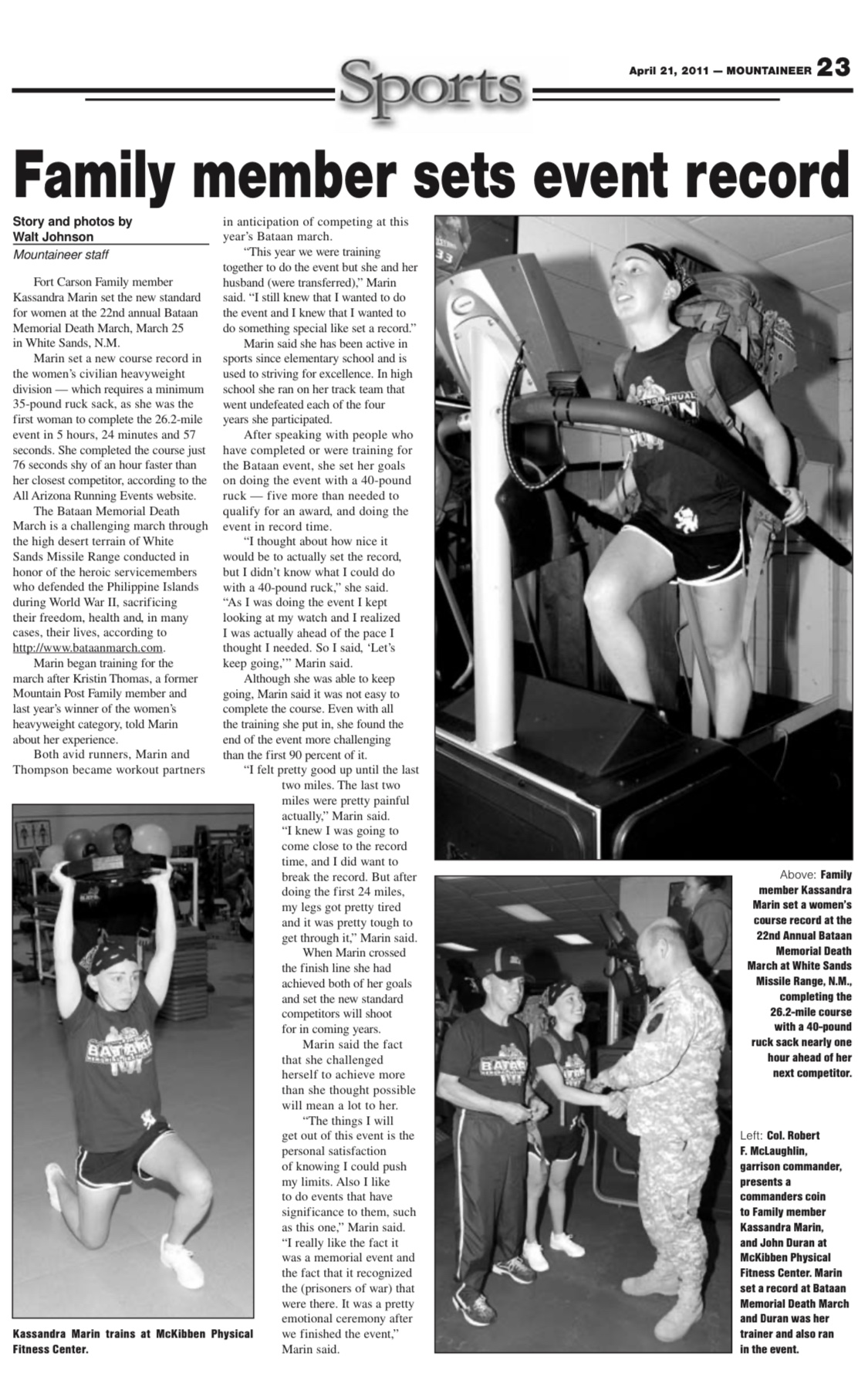 Seemed like a good challenge and training kept me from feeling bored or lonely. For that I'd ruck 3 miles to the gym, get on the stairmaster for a bit and then lift heavy, and ruck home…usually with 50lbs of rice on my back. I'd sprinkle in trail runs up Cheyenne Mountain and the Incline in Manitou Springs once or twice a week too. It hasn't been much different all these years later! Most of my mileage is sans-ruck and focused on elevation gain, but I like variety and being versatile.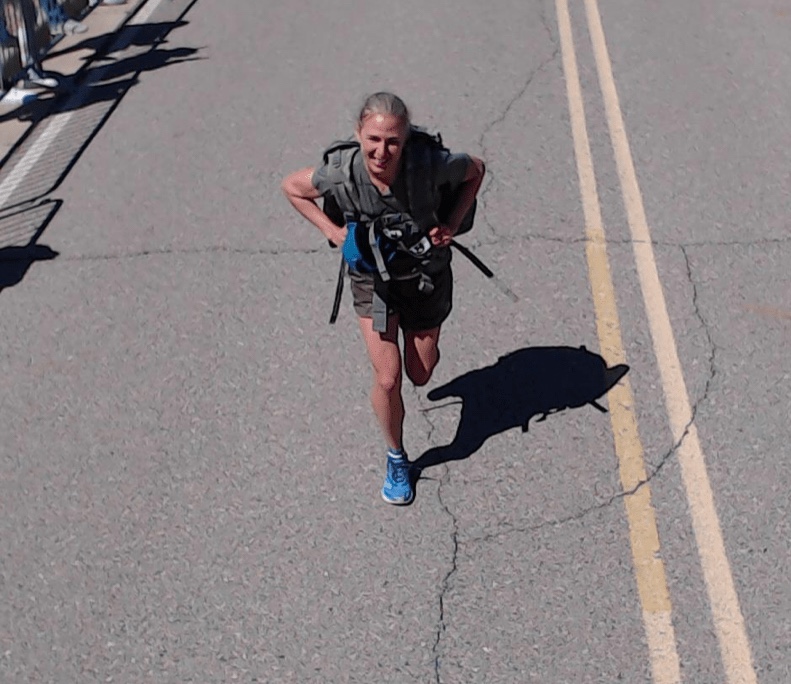 WHAT'S NEXT?
I don't know! In the past year I ran well at Mount Washington and Pikes Peak, represented Team USA in the Beer Mile World Classic, and now I can add World Rucking Champ to the list. I'm looking forward to a winter of solid training and maybe coming back for the Millennium Mile on New Years. I'm open to suggestions!
FROM THE GORUCK EVENT PAGE:
"GORUCK Rucking World Champions Finishers and Participants,
I want to say big congrats on all those who came and conquered this tough and challenging course. At the height of this we had 186 participants signed up, 135 were expected to show, but only 64 actual stood freezing at Folgers Park in Washington, DC Friday night.
We finished with a total of 59 participants. The breakdown was 7 women in the individual category, 26 men in the individual category and 13 teams of 2 in the Team Division.
The course was challenging with an average of 50.5 miles.
Big shouts to the following:
Men's Individual
Mark Jones 1st place with the fastest time overall and in the individual category with a: 9-Hours,28-Minutes,48-Seconds
Blair Faulk 2nd place with a 11-Hours,15-Minutes,00-Seconds and 5th overall
Frank Gloor 3rd Place with a 11-Hours,25-Minutes,42-Seconds and 6th overall
Women' Individual
Kassandra Marin 1st place with a 11-Hours,33-minutes,30-Seconds and 7th overall
Jody Shoup 2nd place with a 13_hours:48:Minutes,30:Seconds and 13th overall
3rd Place was a tie and the prize was split 5-way between: Jennifer Lee, Shannon Bass, Emily McCarthy, Anna Edwards, Molly Donahue
Big Big Shout to Jennifer Lee who did her 100th event this weekend as well at the debut of the GORUCK RWC DC 001!!!!
Team Division
1st Place: Brandon Petelin & Ken Letterle with a 9-Hours,29-Minutes,00-Seconds and overall 2nd place, these two have been crushing the DC star course for 4-years look forward to see them at our 5th Anniversary May 13-14, 2022.
2nd Place: Dennis Lesniak & Mike Wisler with a 10-Hours,14-Minutes,13-Seconds.
3rd Place: Caleb Hancock & Mac McClenathan with a 10-Hours,25-Minutes,00-Seconds
Again Big Big Congrats to all you finishers!!!"
V/r
Cadre Mocha Mike
– Kassandra Marin