It Started with Events
I found out about GORUCK in early 2014. I had just begun to dabble in the endurance event world having finished a few Spartan Races the year before with a co-worker. I remember that we had spotted groups of ruckers at these races but we didn't know what they were about…just a bunch of weirdos. At work, someone was training for Iron-Man and we got into a conversation about our Spartans and he said something to us like "Hey my brother-in-law out in Colorado did something called ruck. It was some crazy 24 hour military kind of thing." We googled and found GORUCK and decided we would at least try the Light because the Challenge and Heavy were just stupid, right? So we set our sights on a NYC Light and watched the handful of YouTube videos that were available at the time over and over.
I felt like I was dying at my first Spartan Race because I had never done anything like that before but it gave me a great sense of accomplishment afterwards. I loved that feeling, so when I found out about GORUCK I figured I'd do it "just this once" and see if I could get through it as well. A military-style event appealed to me greatly because even though I'm a civilian, I admit that I have always been army curious and had a great appreciation for our military. I wasn't quite sure if I was stepping into the opening of Full Metal Jacket or not but I definitely wanted to experience this at least once.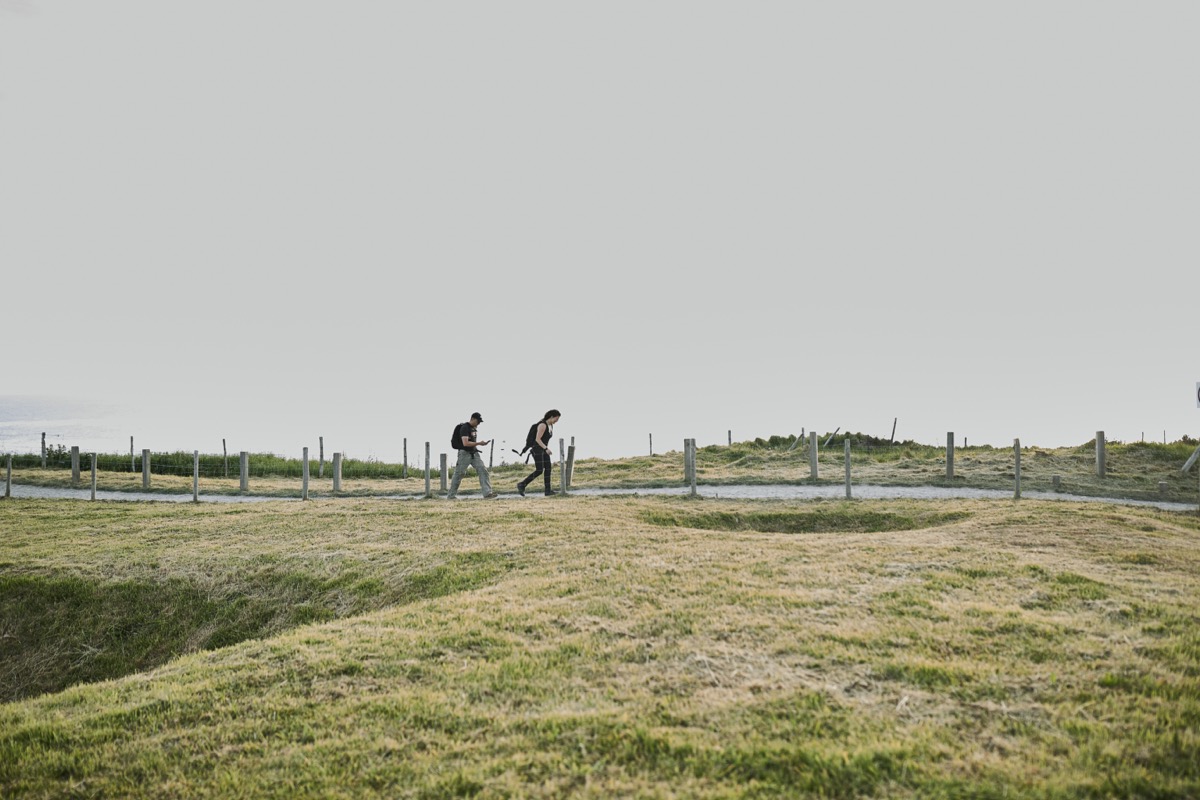 My first event was Light was at West Point with the late Cadre Joe Warner in September of 2014. I was totally clueless and really nervous. I looked at all the TL candidates that rolled into the Light from the previous Heavy and Tough Challenge and I thought they were absolutely insane for not already being at home sleeping. To be brief, Cadre Joe was amazing. He was very motivational and inspiring. You only needed to be around him for a little while before you knew you'd run through a brick wall if he asked you to it. Having been a West Point Grad, that event was a homecoming for him. We didn't get a ton of miles in at that event but there was a story at every turn from his time there and I felt fortunate to be a part of that.
There were two very memorable moments from my first event. The first was embarrassing at the time, but we still joke about it to this day. I threw up after doing stair sprints…at a Light. "Permission to go throw up, Cadre!" "Sure, go ahead…it always makes me feel better. Take a buddy." The class had moved on down the trail and had their rucks overhead so as I approached, completely embarrassed and waiting to be ridiculed I joined the formation with my ruck overhead and all he said was, "Better? Good" and he continued with his story. Everybody was just glad to have me back. At the time, that meant the world to me and I started to understand why the GRTs I spoke to online would always talk about "The Team."
The second most memorable moment was after Endex. Joe had some things he needed to get off of his chest and he said he was about to do something that he needed to do for himself. We were already patched so we weren't obligated to go with him but he invited us to go with him. His plan was to run across the parade grounds know as "The Plain," touch his old barracks and exfil to a restaurant just outside the post. [Insert Meme]. One does not simply run across the The Plain. The whole class charged across this huge field of grass in a full sprint with flags unfurled like some sort of Civil War reenactment charge. We touched his barracks (another place we weren't supposed to be) and we vanished. Needless to say, this little prank caused some trouble and GORUCK wasn't allowed back onto the grounds for a very long time. He was remorseful but he had his reasons for wanting to do this and having us with him meant the world to him. Cadre Joe passed away about 3 months later.
What do you love about rucking?
As I began rucking on my own, I found that aside from training for events, I really enjoyed going out, getting the miles in, and realized it was a great workout.
I also started to venture out of the city and discovered hiking with a ruck, which I absolutely love…even if I made it harder than it needed to be by hauling a pack full of bricks up the side of a mountain.
Accidental Ruck Club Leader
Sara Bagala, (a New Jersey GRT) and I weren't looking to start a GORUCK club when we created the Big Apple Area Ruckers FB Page a little over a year ago. We decided to create a place that was focused on rucking, training for events, etc. In the weeks that followed the club took off and we found ourselves (quoting Bob Ross) with "a happy accident"…the Big Apple Area Ruckers. We wanted the club to be inclusive of all the surrounding states where GRTs come from to do events in NYC but as the club morphed we quickly realized that the "AREA" we were covering was going to be huge. Thankfully, the club members have been supportive and we've able to form relationships with other clubs in the area.
Our goal is to try to continue to provide a positive place for our current members and new ruckers to share their experiences and achievements with a like-minded community that will support their endeavors as well promote the sport of rucking whether is done casually in your neighborhood or at a GORUCK Challenge.
Getting involved with GORUCK has also afforded me the opportunity to get involved with various Veteran Support organizations. It is my hope that the club and will continue to support memorial events and rucks in the NYC area. We've been very involved with the United War Veteran's Council and the NYC Veterans Day Parade. Currently we are gearing up for the Vietnam Veterans Day Honor Ruck in March.
Pain is inevitable, suffering is optional. #DFQ #FFIO , #perseveranceoverall #allittakesisallyougot do we have time for more clichés? I've been so fortunate to be in a great place in my life and not have deal with many of the hardships that I've seen so many of my friends and acquaintances have to overcome or to continue to have to meet head on every day. I think what rucking and these events have given me is the mental fortitude and the insight to know that when the universe turns on me and gives me a bad day, week, hell, year…that I'll be able to put one foot in front of the other, focus on what I can control, and adapt until things right themselves.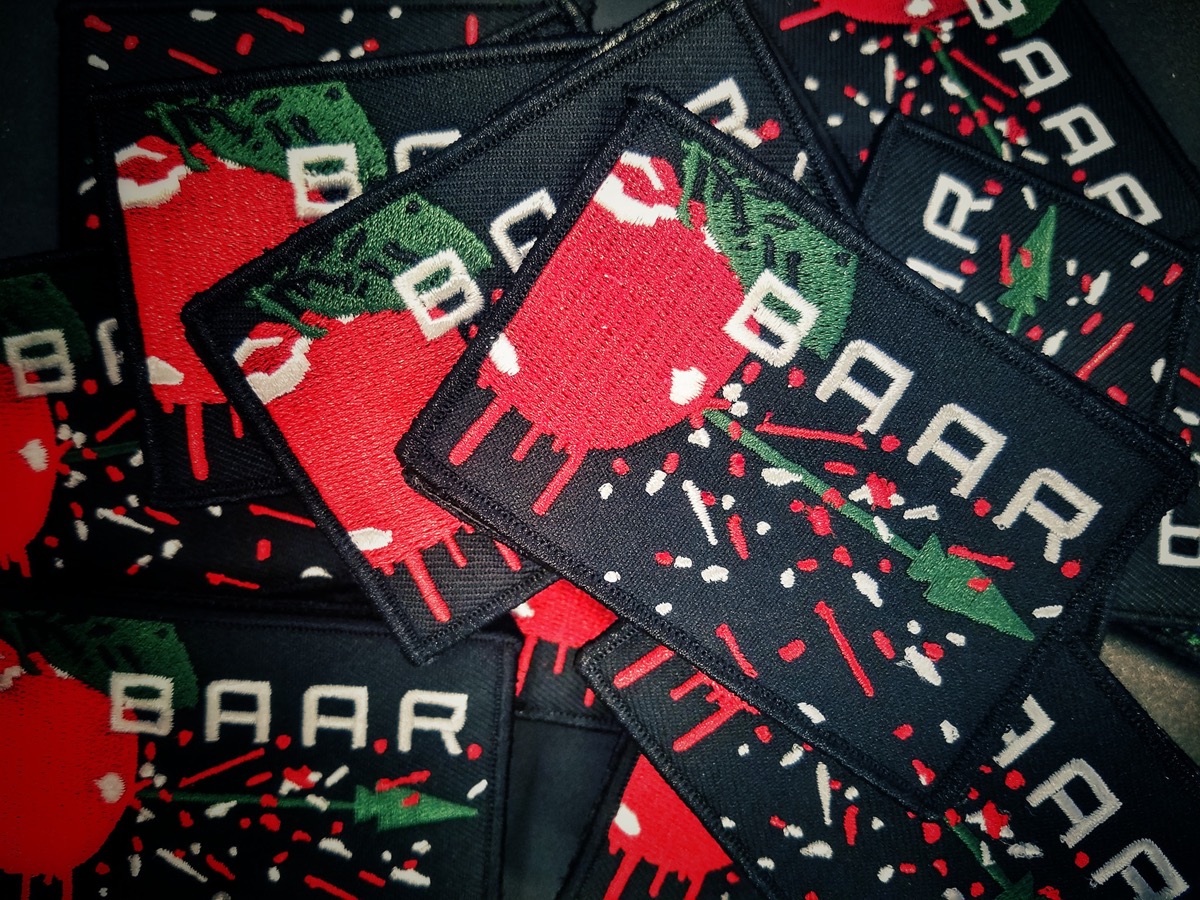 Proud to be called a GRT
5 years later, I'm still friends with many of the GRTs I bombarded with newb questions on Facebook before my first event event. You're thrust into these painful, stressful, uncomfortable, and sometimes silly scenarios with people from all walks of life and the camaraderie formed during those times is something really amazing to experience. You may meet another GRT from across the country that you've never done an event with before but they are automatically your battle buddy because you know you both have gone through the same type of suck and that you both belong to this small select army of weirdos spreading across the globe. I take pride in knowing that I belong to a community that is a positive force in our society. We don't ever shy away from admitting we are GRT.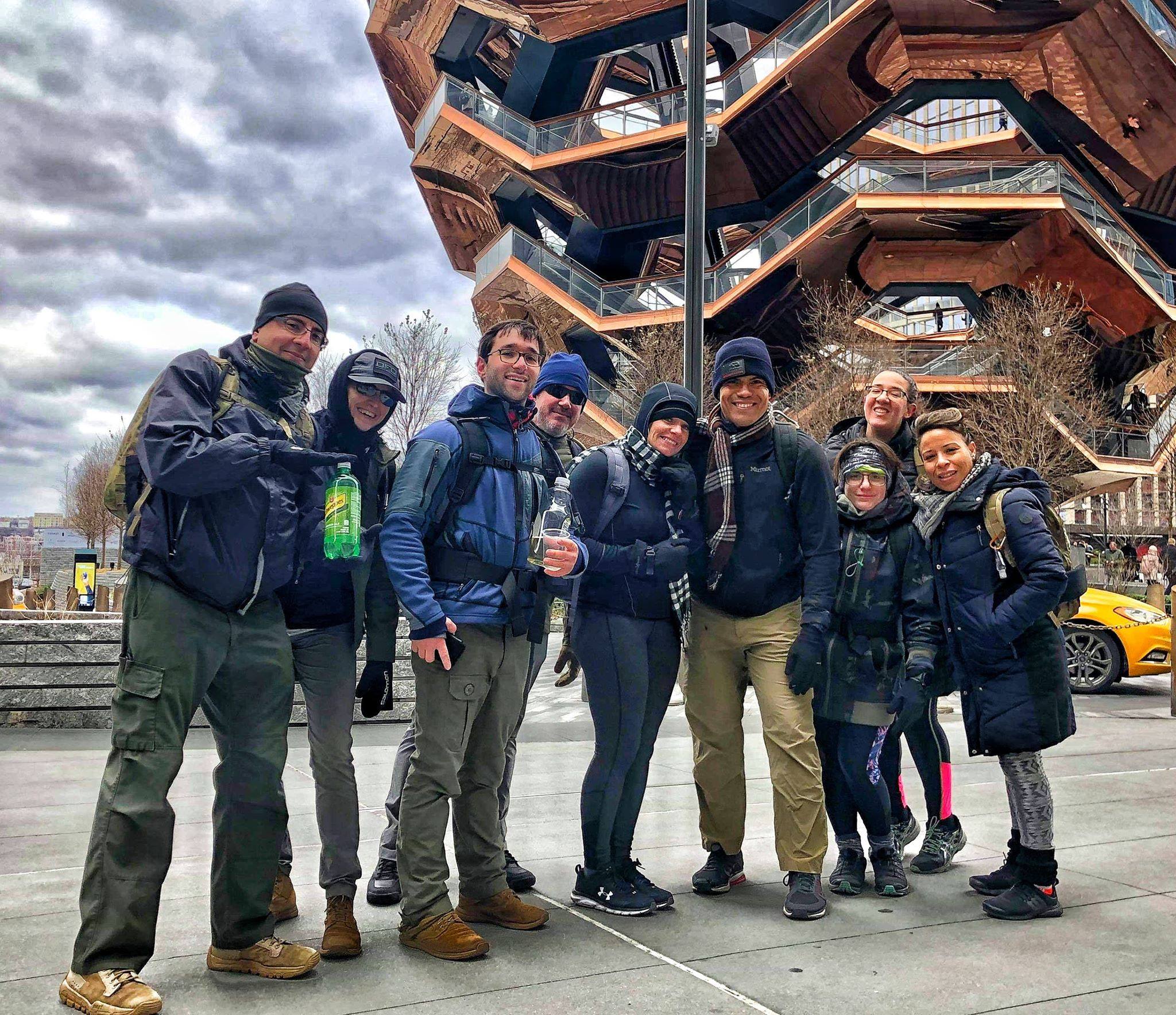 Rucks, rucks rucks
The old GR0 (Renamed GR1 21L) is my go-to ruck size. I use my multicam GR0 for hikes or getting miles in because #iheartmulticam but my event ruck is my original Black GR0 which I've had since 2014 and has probably seen about 40 events. That ruck is awesome and keeps taking a beating. I own some GR1s (26L) but I mostly use those for day trips and I've pulled them out for a handful of events where the packing list called for a larger ruck. I have one GR2 that has become my travel ruck as well as a couple 10L Bullets and a new redesigned 15L Bullet which is quickly becoming my favorite for running around town with or for weekend/vacay shenanigans.
What would you tell someone who is thinking about rucking?
You're not sure about rucking? You've already done it. You rucked for years when you were in school. All you have to do is put some weight on your back and GO! Go where? Go ruck anywhere! That's the beauty of it. You don't need a gym or a membership at some fancy club. Walk right out your front door and just like that…you're rucking. And find a GORUCK Club if you want to get social! Not one near you? Start your own.
– Carlos Orduz, Big Apple Area Ruck Club Leader
---
Featured Gear: