Good afternoon GRT nation, I'm writing you 9 days after drinking the best tasting Budweiser I've ever consumed. You guys are part of the best community on the planet and the support you guys threw my way has been the most humbling thing to ever happen to me.
A little bit about me. During the day I'm a 42 year old mechanical engineer working for Rolls-Royce on aircraft engines for our U.S. Military. I've been doing this for 17 years after going to night school and graduating from a satellite/commuter location of Purdue University. I know more about PowerPoint than I'll ever care to admit.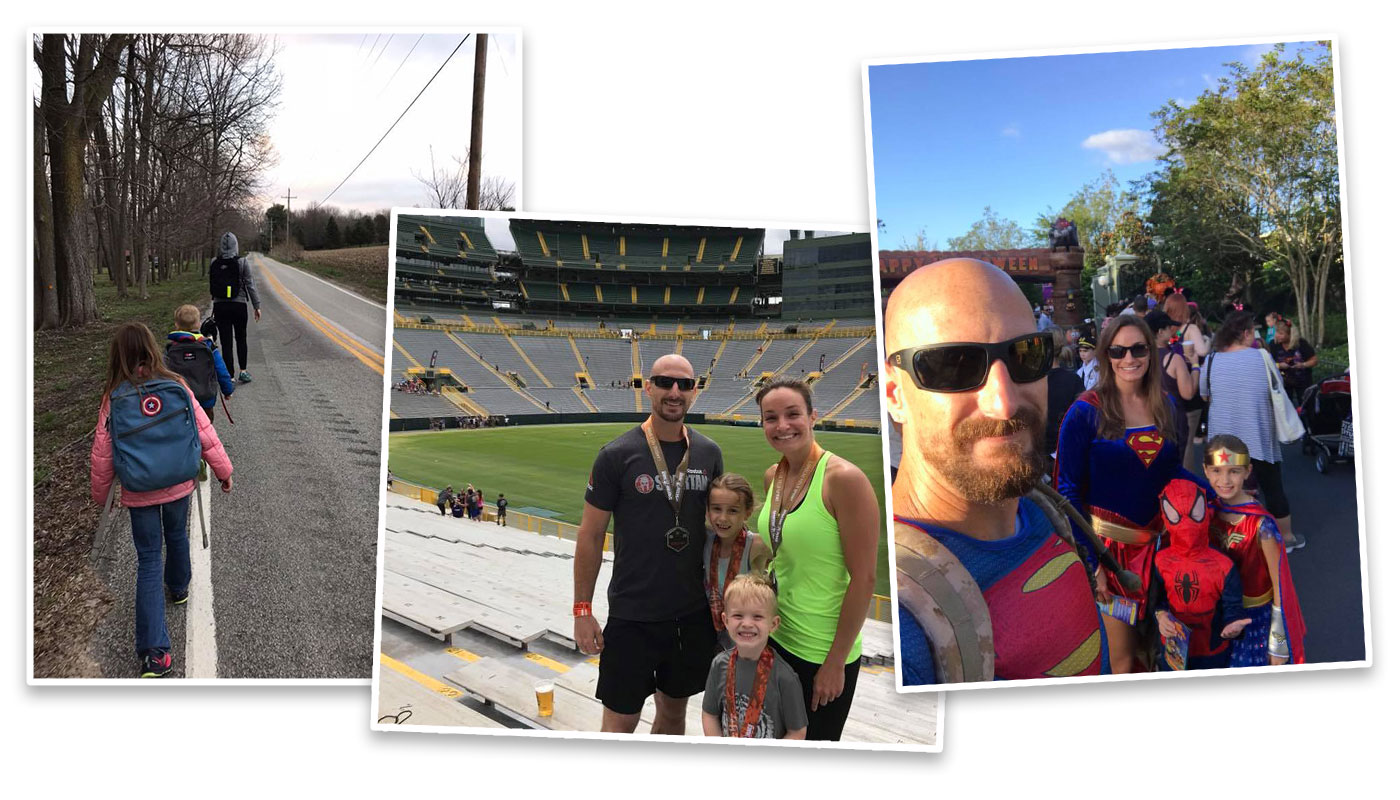 Outside of work I'm a husband to Jen (also a GRT) and 2 awesome little kids (Makena & Lincoln) that can probably do burpees faster than I can. I've always stayed fairly active and can go about 3 days without doing something physical before I start pulling my hair out. Wait, it's already gone. Thanks Jen.
Other hobbies? I'm currently restoring my great grandfather's 1996 Chevy C10 with my dad to eventually hand down to my son. Other than that I mess around with motorcycles, brewed beer at one point, drink more beer, camp, mountain bike, chill at baseball games, accept dumb challenges, shoot guns, eat Mexican food, annoy the kids, annoy Jen more, blah blah.
Let's back up. I grew up in Northwest Indiana in a town called Highland. It was a blue collar town that mostly supported the steel mills and oil refineries in the area. So no surprise, both my dad and grandfather both worked in the steel mills. My grandfather was probably my biggest hero growing up, probably for no other reason than he was as cool as they come. He never got upset about anything and was just always chill. He grew up in Alabama and served in the Army during Korea but never really said anything about it except that he would never fly in a plane again (he didn't) and he just played baseball when he was over there. My other grandfather was from the Southside of Chicago and was a Merchant Marine on the Bloody Marsh which was sunk during WWII on its maiden voyage by a German U-boat off the coast of Savannah, GA. I never had a chance to meet him as he passed after the war when my father was young, but I ended up growing up in the house he bought for the family when he moved them from Chicago to Northwest Indiana.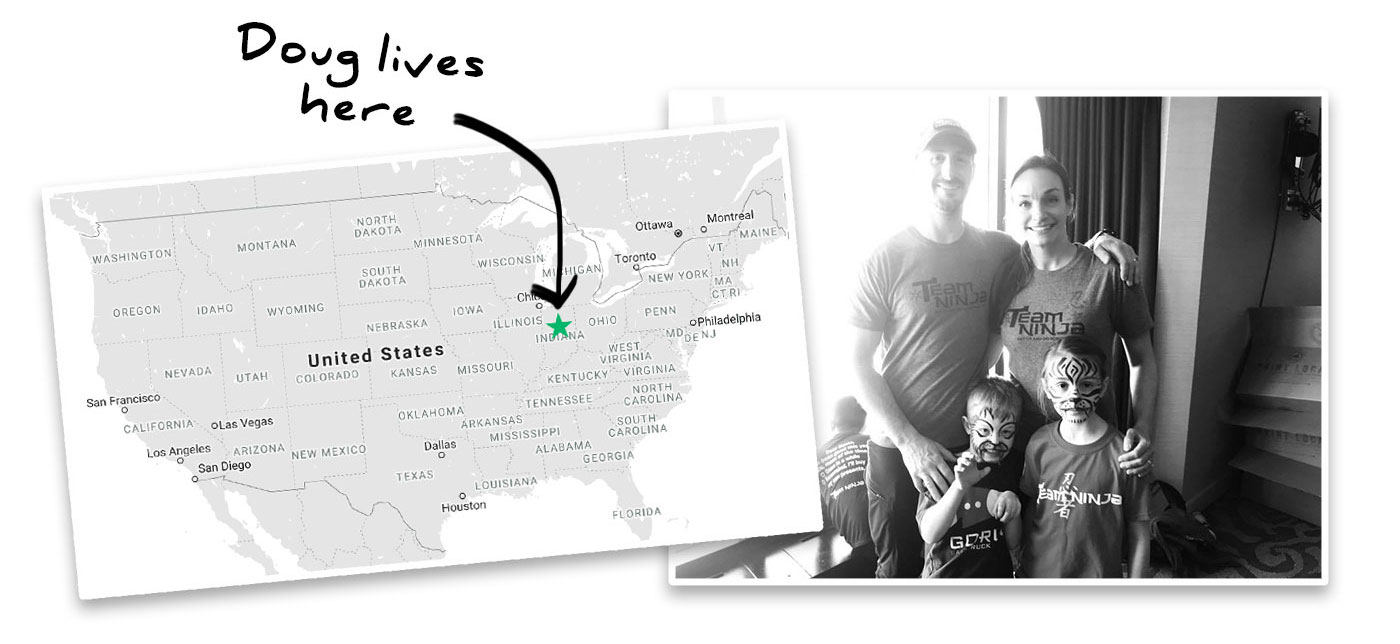 I had a fairly normal childhood growing up in the late 70s and 80s. Tormented my little brother who eventually went on to serve on the USS Kitty Hawk. I played little league and mowed lawns to buy a GT performer (first form of freedom to extend my wrath of mischief to other neighborhoods). Since as long as I can remember I was always interested in being athletic and figuring out ways to get stronger. I was fascinated with Bruce Lee and his continuous search for physical betterment; I also wondered how he could be so strong but remain relatively small compared to Arnold (see Dustin, this is why 011 didn't fit on my arm). As I've aged I've always had that bug inside me to remain healthy and always try to find that next thing to challenge me and help me grow. Which brings me to GORUCK.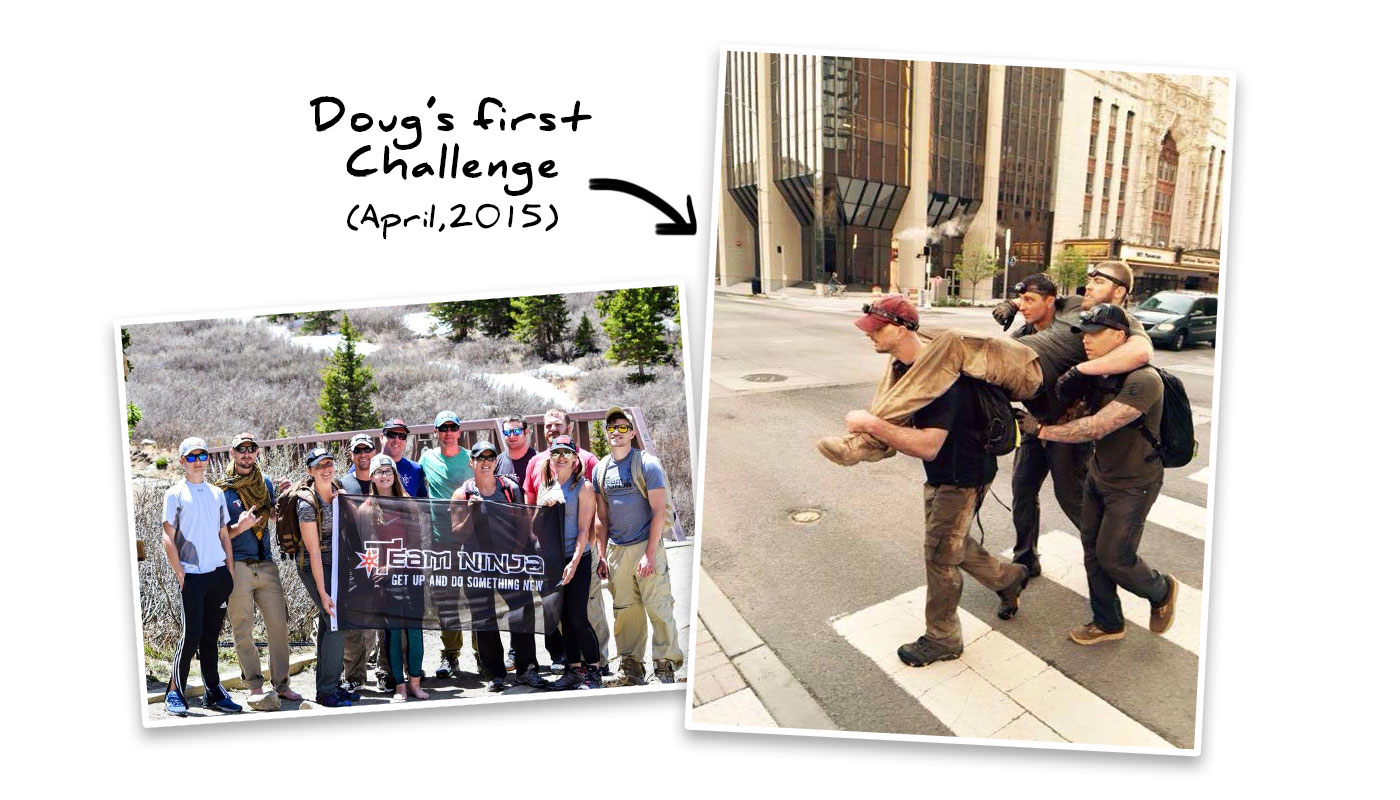 Probably like many of you, I found GORUCK through obstacle racing…Spartan Race, BattleFrog, etc. I bought a backpack that Jen couldn't understand why I was buying and hooked up with the Team Ninja crew who introduced me to rucking. I did a light with Dakota in February 2015 and then did my first challenge with Brian Squared in April of 2015. It was that event that really humbled me and basically was one of those things that changes your trajectory in life.
After that I went off the deep end doing as many events as I could feasibly fit in. But something was different, I wasn't training for and doing them to pound my chest and build a trophy room. I loved being around the community and the contagious, winning, and selfless attitudes of the cadre. Being able to allow the event to unfold, without providing the new folks cliff notes on what to do, and watch the team gel and see the new folks have that light bulb moment that would potentially change their trajectory was addicting.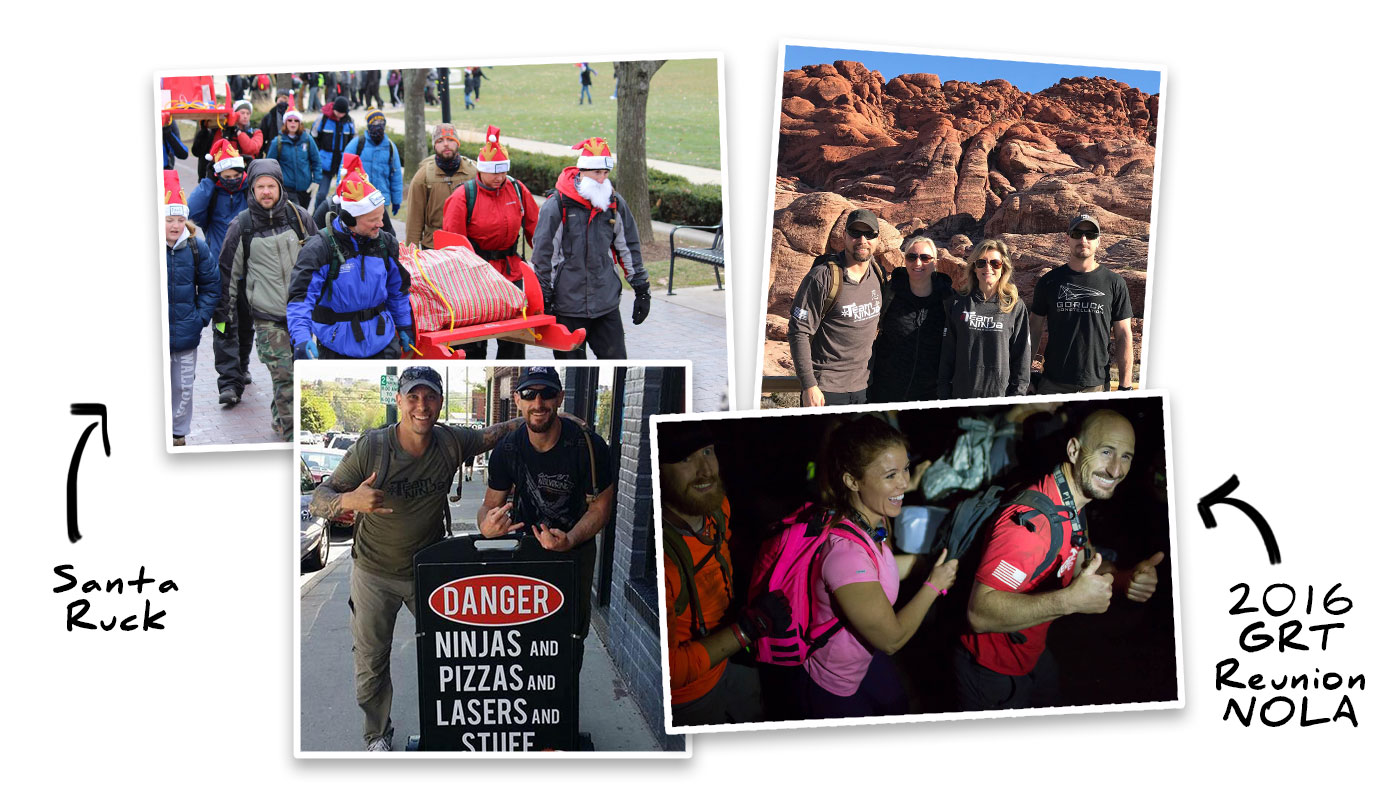 I ended up building stronger relationships from a weekend at GORUCK than from people I had been around for years. I was learning a ton and finding practical application (in my day to day life and relationships) of the things I was learning about myself and from the new skills I was acquiring from the non-challenge events. That practical application was leadership, teamwork, being a better father, husband, co-worker, etc. Which brings me to that 48hr event that everyone and no one wants to talk about.
I remember a few years back Mikey and JC asked me if I'd ever do GORUCK SELECTION. I was quick to say no. At the time, I saw it as a selfish, individual event that was the furthest thing to why I was enjoying doing the other GORUCK events. In reality it was an excuse because I had become comfortable and efficient in that thing that was once scary. I started to realize the hypocrisy in my comments to my kids about overcoming fears and "it's ok to fail as long as you are doing." Comfort, complacency, and mediocrity are the enemy, and at some point you have to do that thing that when you see it, butterflies consume your stomach. Growth only happens when you take on those challenges, those things you suck at and are scared of and extend your comfort circle. But it never stops.
Life is about growth and the only way to do that is take on risk and put yourself in uncomfortable situations. There's always something else that needs addressed. Accept what those things are and make a plan of how you want to go head on against those challenges. Don't worry about anyone else's path, stay accountable and disciplined to you. As you keep growing individually you will become a better family person, friend, teammate, and contributing member of society. Perhaps memorization is next up for me, ha-ha.
– Doug AKA 011