The Back Story

A couple years and a million lifetimes ago in 2012, Cadre Dan came to me and said hey Jason, we need a new event that's harder and longer than The Challenge, GORUCK Nation wants more.
I was pretty sure that Dan meant Dan wanted more for GORUCK Nation because we were having a hard enough time convincing people and that means you but especially your friends that The Challenge was worth both the time and the commitment, that it wasn't just some beat down. For me, The Challenge is a spiritual event, one I'm proud to have started and watch evolve as other people, Cadre and participants alike, have made it theirs. Like Dan did.
But I was skeptical in 2012 of Dan and that's a recipe for humility aka Dan was right and welcome to the world. 12 hours wasn't enough for a lot of you and if I didn't completely share the desire to always find higher ground, this crowd would have left me behind long ago, iron sharpens iron style.
So Selection (48+ Hours) and Heavy (24+ Hours) came from Dan's push for more and we held a couple Selections in 2012 while Dan was in Afghanistan but Heavy 001 in 2013 in North Carolina was his to own from planning to execution. At some point I'll find his 200 slide PowerPoint and show it as a testament to the fact that if you want to be a leader, you have to build trust. And if you lead with planning, passion, and confidence like Dan does, you'll get your leaders and followers alike to follow you anywhere.
Dan calls Heavy the Ultimate Team Event because it is. And the best teams are made up of individuals who say Send Me, individuals who sacrifice personal comfort for others, individuals who can succeed alone but who can conquer the world together. If you hope to show up and hide from physical or mental adversity, you will not pass. No team quits, only individuals quit, only individuals fail at GORUCK Heavy. So, to earn your "individual" Heavy patch, you must learn your Cadre's lessons on teamwork, leadership and communication taught under very stressful conditions, when your body says no and you have to fight through it for the people aka your teammates to your left and right. Do that at Heavy, do that in your daily life: that's what you take away. We're building better Americans and it's only 24 hours of your life, just one day, and it's probably a bad idea to show up unless it's the best idea.
Go Heavy here.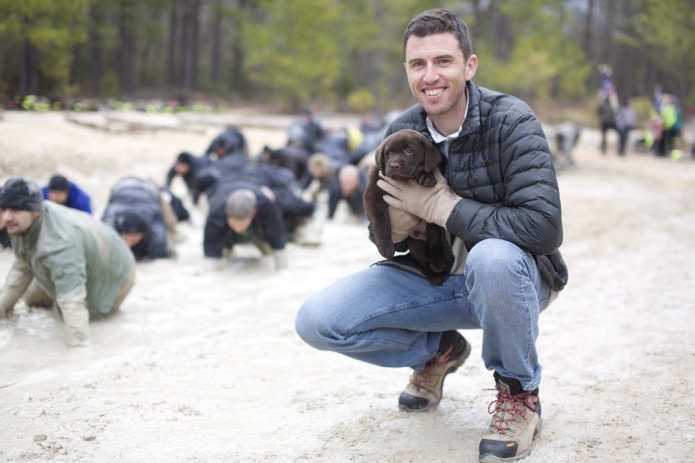 And don't forget to smile.
Love,
Monster
President, GORUCK Nation